Cuban hotels / Havana
Buena Vista golf club
Cuba is hoping to revive its ailing economy by opening up the tourist market, giving the go-ahead to a string of swanky new golf resorts. But how do you develop this unique country without diluting its character? Monocle meets one hotel firm that has the answer.
Twenty-five miles outside Havana along the coastal highway, the sleepy fishing village of Guanabo sits beside perfect sandy beaches, warm water and ideal body-surfing waves. Cows graze on the nearby hillside, and anyone foolish enough to be out in the heat sits under the shade of a tree. An old rickety locomotive hoots as it chugs along the bottom of the field, and boyish British architect and Coral Capital coo Stephen Purvis points excitedly to the tracks. "The golf course will end near those tracks," he says, and then looks towards the sea.
"That beach," says Purvis, "Playas del Este, will be the site of the first authentically Cuban luxury resort near Havana." With Cuba crumbling, from the economy to the infrastructure, hopes are pinned on the hotel industry – and oddly enough, golf courses are seen as part of the communist island's salvation. Without an influx of tourist cash, it cannot keep going. That's why in May the government approved a scheme for foreign investors to develop up to 12 golf courses across the country. These luxury golf communities will also allow foreigners to own land in Cuba.
Ironically, golf and property are coming to the aid of the revolution. Aren't these the very people the revolutionaries spent 50 years trying to make irrelevant? There's also another challenge: Cuba no longer knows how to do luxury. It has been in siege mentality for five decades.
But how do you develop Cuba without ruining it? Architect Norman Foster is being brought in to design one resort, which prompts the question: how does Cuba develop an authentic Cuban resort experience, not an American, Spanish or English version?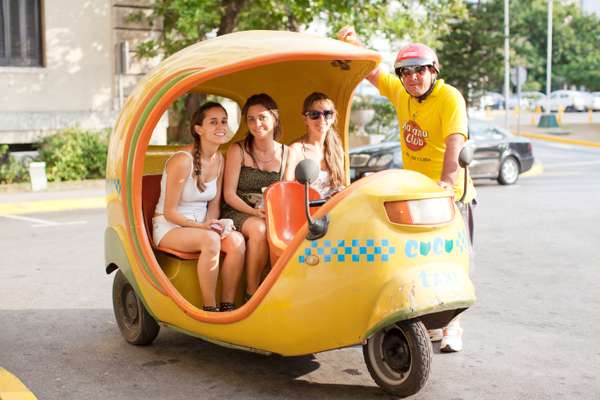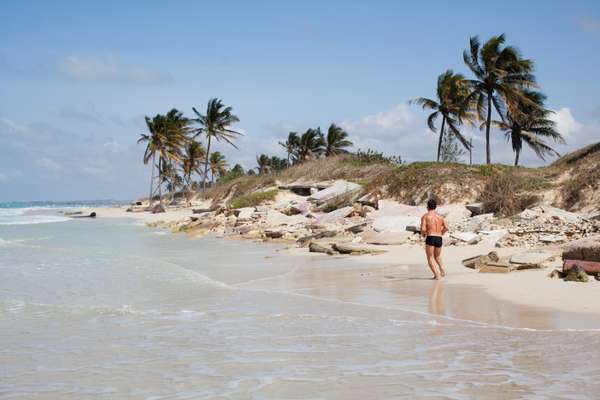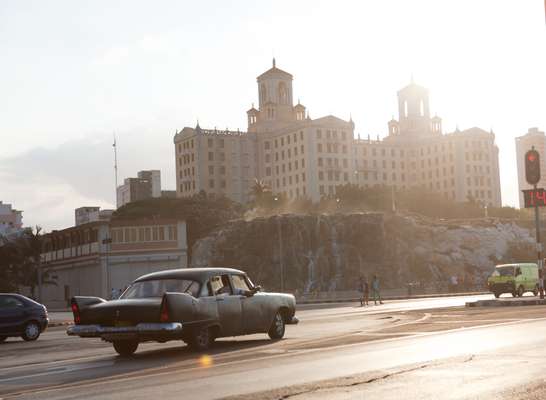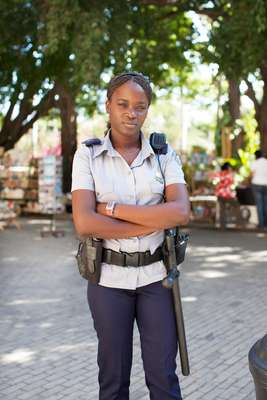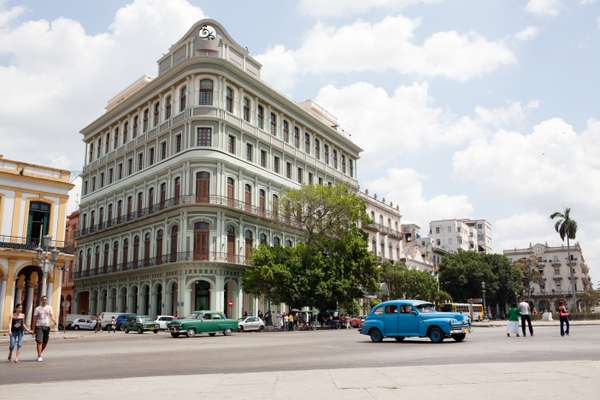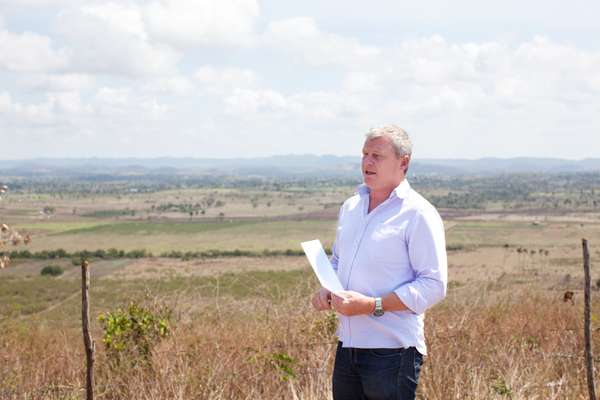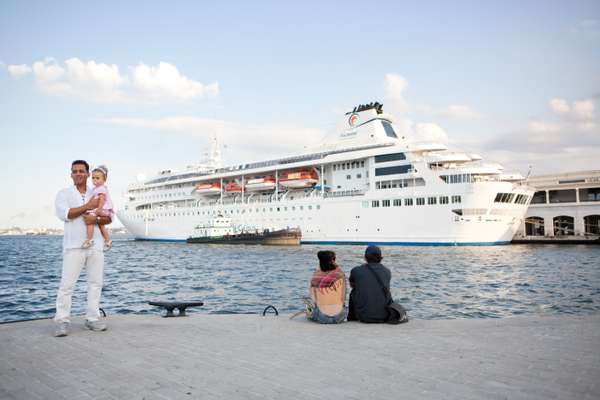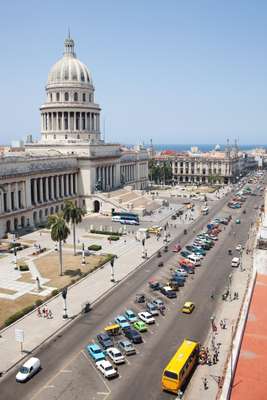 As we return to Havana with Purvis in an air-conditioned Land Rover (Coral Capital owns Cuba's first Land Rover dealership – it has sold one so far, to Coral's principal), he talks about why British Virgin Island-based Coral Capital is well positioned to work in this authentic end of the luxury market in Havana. "We have owned and operated the Saratoga – Old Havana's only luxury boutique hotel – since 1997. We have invested time here; we've all moved our families here. We understand the culture. Cubans want to do business with people they know."
The state of the hotels in Havana is a metaphor for the mess Cuba is in right now. Many architectural gems are beyond repair, including the former Hilton – in its heyday one of the most fabulous hotels in Latin America. It is now far gone, the echoing lobby filled with dead potted plants, and the triptych mural by Amelia Peláez – a monument to Cuba's classic Modernism – fallen into disrepair.
There are other foreign-owned alternatives. Sol Meliá's shiny hotels attract Spanish tourists, and busloads of Europeans flock to Hotel Parque Central. But they are not at the luxe end of the market. The Nacional, until recently the classic Cuban experience, is now a tour-bus stop-off and the venue for recycled Buena Vista Social Club musicians. New York Architects Carey Maloney and Hermes Mallea have spent the past three years researching Mallea's book Great Houses of Havana (published this autumn by Monacelli Press). "The Hotel Nacional is a Cuban historic treasure in a great Art Deco building on an incredible site," says Maloney. "But there is a menacing military vibe that does not say 'Bienvenido!' And don't even ask about the food…"
The only hotel that meets international standards is the 96-room Saratoga, and it's a lesson in how things must be done if Cuba is to develop its tourism. What's most distinct about the hotel is the service, the serene air-conditioned lobby and the distinct lack of tour groups. It also has a sensational rooftop pool with views across Havana to the sea. And the bathrooms are immaculate. Mostly, though, it has a relaxed, sexy vibe that is distinctly Cuban. The Saratoga has personality; it's not too shiny or precious. That's why it is able to charge up to $900 a night.
The Saratoga has shown how to develop in Havana, with luxury standards, without ruining what's unique about the city. This is due largely to the vision and skills of German hotelier Rudi Greiner, who spent 31 years at Hong Kong's Regent, after working for Four Seasons in Bali and running hotels in the Caribbean, Mexico and Puerto Rico. Coral Capital's managing director Amado Fakhre and coo Stephen Purvis brought Greiner in from Hong Kong at the earliest stages of Saratoga's renovation.
"There are very high barriers to entry in Havana," says Greiner. "There's a culture gap and only the perseverant will succeed." When they took the Saratoga over, it was a shell, with only the original façade in place, and nothing left inside. "Coral's ambitious plan was to restore the Saratoga's original grandeur, while bringing it to first-class international standards. But basics had to come first – we had to find room for reserve power-generator capacity, reserve water-tank capacity," says Greiner. "And it's great to have top-notch housekeeping. But you don't want a hotel that is only famous for standards of excellence. Most importantly, we needed a sense of place. This hotel could only be in Havana."
Purvis sees Cuba as a huge potential market that will compete with Mexico, Jamaica and the Dominican Republic. "Cuba must quickly develop world-class hotels, spas, golf courses and quality beach hotels," he says. And he's planning to be ready when the opportunity strikes: Coral is expanding the Saratoga and looking into developing more boutique hotels here, along with a harbourside development in Havana, while building the Bellomonte Golf Course residences and the oceanfront hotel and beach club set in 600 acres at Playas del Este.
Purvis and Greiner expect similar challenges to those they had at Saratoga. The biggest of these is service, admits Greiner. "At the moment, we cannot handpick top qualified staff, but must employ what the agencies offer. And our inability to incentivise staff is a continuous battle. Service training has to be established here. It is so important for this country. But the difference between Cuba and other Latin American countries is that Cuba is very eager to deliver and well educated. They don't have far to go to be able to operate on an international level. They are waiting for the moment."
---
Euro men after Cuban girls (witness the Hotel Nacional's pool at the weekend). It's not a pretty sport.

Package-tour Spanish holidaymakers who like the idea of a cheap nation where everyone speaks their language.

Canadians escaping during their horrible winter. Half of Québec seems to have spent a week at an all-inclusive beach resort. They only stray into Havana for the day.

Slightly earnest American cultural tourists who make sure they visit every Havana museum.

Businessmen who hang around hotels such as the Nacional. You see lots of unlikely-looking types from other developing nations. Who are those Chinese men who seem to spend their days lounging in the hotel smoking?
Havana's derelict gems
Jardines de la Tropical:
An overgrown, derelict pleasure garden built by the Polar beer company before the revolution. Used for raves and junk fairs. Surrealist grottoes, miradors, al fresco ballrooms covered in creeper. Straight out of a sci-fi film.

Reparto Casa Blanca:
This is a hillside village over the bay, with an extraordinary collection of fishing shacks, shipyards, squares and ancient houses. Local architect Julio César Pérez Hernández runs an urban-planning charrette every year, which usually includes a group looking at this place.

The former Hilton hotel:
It is painful to see this in such a bad condition. But the 1950s masterpiece is the Hotel Riviera.

The derelict wharfside:
Found around Havana Bay.