Business / Global
Business
Briefing
The craft brewery sees a boom in the US, North Korea looks into carbon trading, and "Japa Dog" stalls take off in Canada.
In 1900, Brooklyn alone had 48 breweries; by 1974 there were 44 in the entire US. Prohibition and the Great Depression had emasculated the industry; the survivors thrived on cost-cutting and marketing leaving American beer a pale, thin commodity. But Americans travelling abroad came back with new expectations. Homebrewing, legalised in 1978, created skilled amateurs with the itch to go pro. In 1976 Jack McAuliffe founded New Albion Brewing, the first microbrewery, and six years later Bert Grant opened the US's first brewpub.
Today there are more than 1,700 breweries in the US. In terms of overall production, even the now ubiquitous Sam Adams accounts for less than 1 per cent of the US total. But in the past decade craft beer sales have seen double digit growth. Limited production of seasonally made beers frequently sell out on release at prices you might normally associate with wine. Exports are small, but grew 246 per cent from 2003 to 2009, and breweries in places such as Scandinavia, Japan, New Zealand, and the UK now cite US beers as their inspiration in terms of quality.
Rebounding from a low not matched by other countries has put American brewing at the cutting edge.
Get a head – three beers we like:
Stone Brewing, San Diego, California:
Known for strong West Coast styles. Soon to open a brewery in Europe.

Dogfish Head, Rehoboth Beach, Maryland (pictured):
Wildly experimental, often inspired by historical styles.

Allagash Brewing, Portland, Maine:
Pioneered Belgian-inspired beers when most craft brewers were working from UK or German models.
---
Credit due
North Korea — 
CARBON
North Korea is seeing green – in more ways than one. The cash-strapped nation hopes to sell carbon credits under the Kyoto Protocol, and a Czech company, Topic Energo, may invest in the scheme.
Analysts doubt, however, that any of the nine projects – eight at hydroelectric dams and one at a Pyongyang textile factory – will win the approval of auditors. This is not the first time the North – known for its eccentric gestures – has offered an unusual commodity for Czech consideration: last autumn it tried to make a down payment on Cold War-era debt with 20 tonnes of ginseng root.
---
Got it wrapped
Latin America — 
PLASTICS
Manufacturers of plastic packaging have been under pressure to go green for years, but a viable alternative to polyethylene (PE) has proved elusive. Latin American petrochemical giant Braskem says it's cracked the problem and produced a PE from sugar-cane ethanol, rather than fossil fuels, that performs as well as petroleum-based plastics.
The company has won a significant order from Procter & Gamble to supply sugar-cane bottles for its Pantene, Max Factor and Cover Girl ranges. To meet anticipated demand for the sugar-cane plastic, Braskem invested R$500m (€224m) in a new production facility in Brazil.
---
Blades of glory
Europe — 
HELICOPTERS
Although the global recession has hit aviation hard, helicopter firm Eurocopter announced a €4.8bn turnover in 2010 (a 50 per cent increase on 2005) citing lucrative government contracts in Malaysia, Mexico, Russia and the US.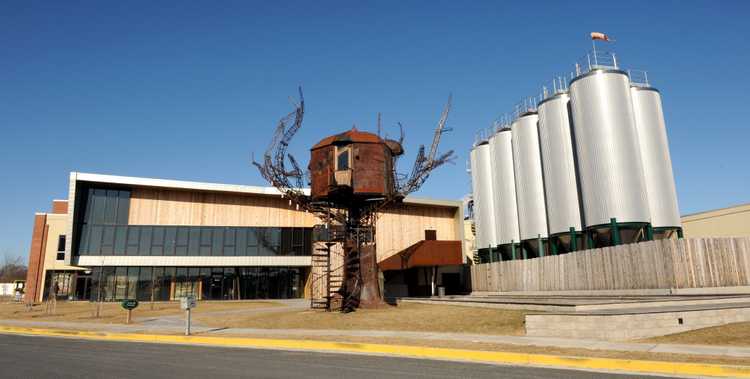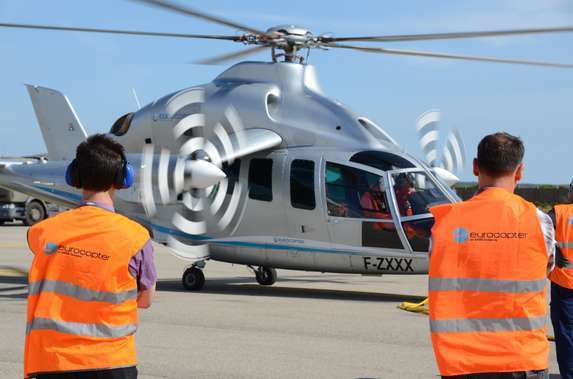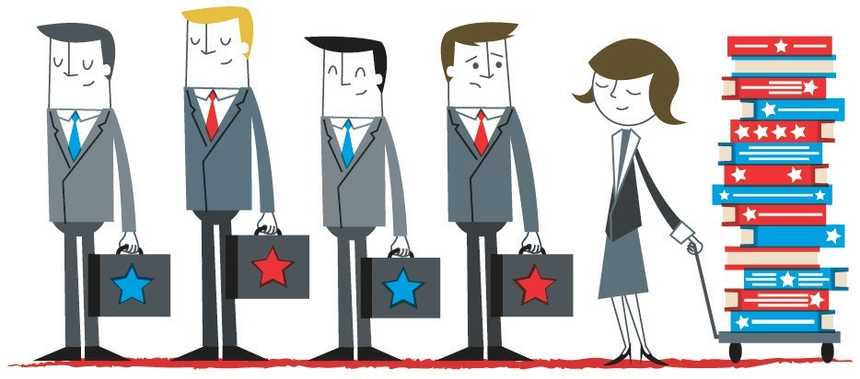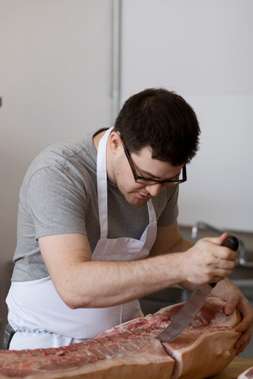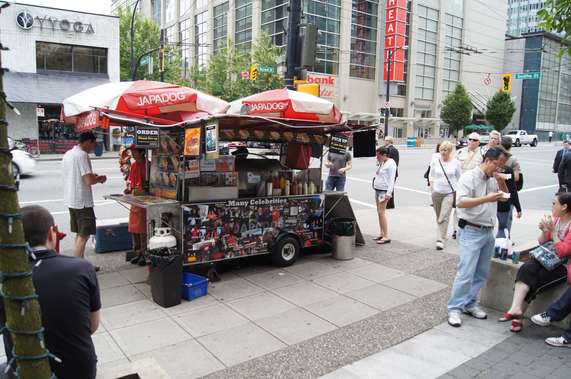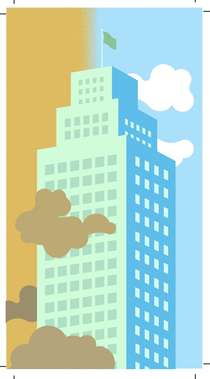 The pressure to produce cost effective improvements is on, however, and the industry leader unveiled its X3 technology at the Paris Air Show this year.
Offering a 50 per cent increase in speed (smashing targets to reach 430km/h) at only a 20 per cent increase in cost, the technology will roll out across the Eurocopter family by the end of the decade, with implications for everything from oil platform operators to special forces and sea rescue.
---
With African-Chinese trade topping €83bn last year, learning Mandarin has become a priority for many African school children. Beijing recently announced plans to double the number of government scholarships for Kenyans studying Chinese.
---
Women only account for 3 per cent of CEOs in top US firms and recent research shows that they usually need an MBA to get ahead. While 40 per cent of the CEOs in Fortune's Top 100 have MBAs, this increases to 60 per cent among women.
---
Nice to meat you
USA — 
BOUTIQUE BUTCHER
With their Chicago restaurant Mado, which opened in 2008, husband-and-wife team Rob and Allie Levitt had built up a reputation for blending quality Midwestern produce with Mediterranean flavour, earning rave reviews from the likes of the New York Times.
Next, the couple noted the success of boutique butchers such as Marlow & Daughters in Brooklyn and Avedano's in San Francisco, and decided to bring the same to Chicago. (Rob had been interested in butchering ever since he received a 140kg porcine thank you gift from a former boss.) He studied at the Culinary Institute of America in New York and learned to chop, slice and carve, gaining an understanding of where quality meat comes from.
Butcher and Larder opened in Chicago's trendy Bucktown neighbourhood in January, with bare white walls, an exposed butchering counter and chalkboards announcing daily specials. "We want people to see it, to know we're telling the truth about what we do," Rob says. "People are more conscientious about what they're eating than we expected, and it's a happy surprise."
Now shifting about 680kg of meat a week, the Levitts expect to become profitable this year and are already inspiring others across the region. thebutcherandlarder.com
---
Japa Dog days
Canada — 
FAST FOOD
Japan may have given the world sushi, donburi and yakitori, but it can now add another delicacy to its culinary hall of fame: the Japa Dog. Having moved from Tokyo to Vancouver in 2005, Noriki Tamura dreamt of setting up a simple street stall specialising in crêpes. But the city's inflexible food licensing laws meant that he was unable to sell anything but hot dogs.
Tamura gave the dish an eastern twist, introducing salmon, shrimp and even kobe beef sausages. "Testing ingredients is essential and I've eaten a lot of hot dogs," he says. Having secured high-profile fans, Tamura now has five Vancouver stalls and a restaurant, with plans to open in New York later this year.
---
Start-up state
Kuwait — 
ENTERPRISE
The oil-rich economies of the Gulf haven't been the best backdrop to entrepreneurism, with state employment paying top dollar. This could be about to change – budding entrepreneurs in Kuwait can now apply for over €1m in interest-free government funding.
The Kuwait Small Projects Development Company (KSPDC) has been driving this change. "Kuwait is an open market; the government is keen to grow the private sector's contribution to the economy," says Hassan Al Qanaie, who heads up KSPDC.
The KSPDC has already had success and has spawned a women's clothing atelier, fitness franchises and restaurants. It is already being replicated in other Gulf states.
---
Smog tamer
USA — 
BUILDING MATERIALS
Smog-eating buildings may sound like science fiction, but US aluminium giant Alcoa has developed a building material that breaks down nitrogen oxides and other pollutants to self-clean and clear up the surrounding air.
Developed with Japanese manufacturer TOTO, the process involves applying titanium dioxide to aluminium panels which, under sunlight, break pollutants down into harmless compounds. "The overall green building market is going to double between 2009 and 2013," says spokesperson Libby Archell, "and 50 per cent of Alcoa patents filed in the last year have been sustainability focused." With 930 sq m of panel offering the equivalent cleansing power of 80 trees, the potential is huge.
---
Camera action
USA — 
PHOTOGRAPHY
The camera industry could be about to change thanks to a Silicon Valley firm named Lytro, which has found a way to change the focus of photographs and even make them 3D – after they've been taken. It's based on so-called light-field technology and investors see a goldmine: they've stumped up $50m. Lytro's first camera is due later this year and the company says it will be competitively priced.