Education Top 20 / Lima
Class of 2011
Meet Gastón Acurio, a world renowned chef who has opened a cooking school to ensure the fruits of his country's economic boom filter down to the neediest. He's also No 1 in our education Top 20.
Mentioning the name Gastón Acurio to residents of Lima evokes the kind of reaction any politician would yearn for. As the pioneer of novoandina cooking – the cuisine that has put Peru on the gastronomical map over the past decade – it is Acurio and his food that many Peruvians hold responsible for restoring their nation's cultural pride. With new restaurants opening each year, over 20 books published and ties to some of the world's most high profile chefs, the scope of Acurio's influence is broad.
Yet it is in education that his hands-on impact can most clearly be seen. As patron of the Pachacutec Institute of Cooking, and with plans underway for a new university dedicated entirely to cooking and hospitality, Acurio is securing Peru's future as a breeding ground for generations of great chefs.
Arriving in Pachacutec, the significance of Acurio's culinary school becomes clear. Perched on top of a desert mountain, almost an hour south of Lima's centre, the simple, single-storey brick buildings of the institute are a striking contrast to the flimsy homes of the urban slum they look down upon. Home to around 45,000 families, Pachacutec is one of the poorest neighbourhoods in Lima. But the cooking institute is testament to Acurio's belief that chefs have a moral duty. "It embodies the reason that we're opening restaurants," he says. "I'm not really an entrepreneur, but as chefs in a poor country, we must accept the challenge of adding value and developing the great resources and people that surround us."
Acurio's school is part of a larger vocational institute, founded in 2005 to offer higher educational opportunities to underprivileged young people. The culinary programme began two years later and now attracts students as young as 17 from all over Lima – some travelling for up to three hours to get there.
With over 500 applications each year, only 20 students can be admitted to the full, four-year-long cooking course. "It's important that we look for those young people who are dedicated to becoming cooks," says Rocio Heredia, course co-ordinator at the school. "We want responsible students, not students who see being a chef as a path to celebrity."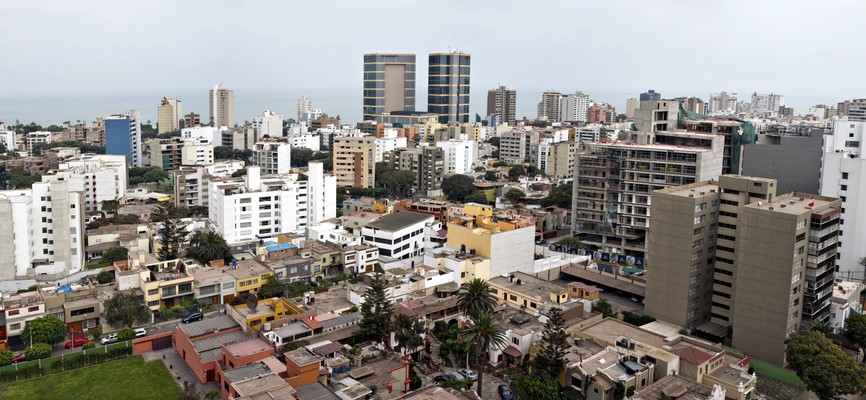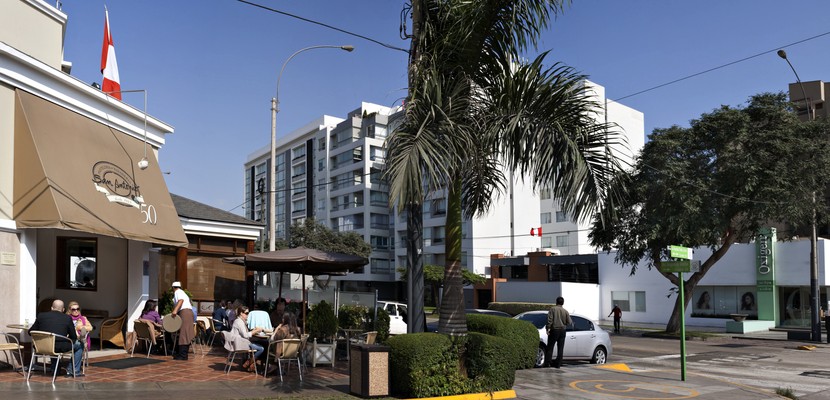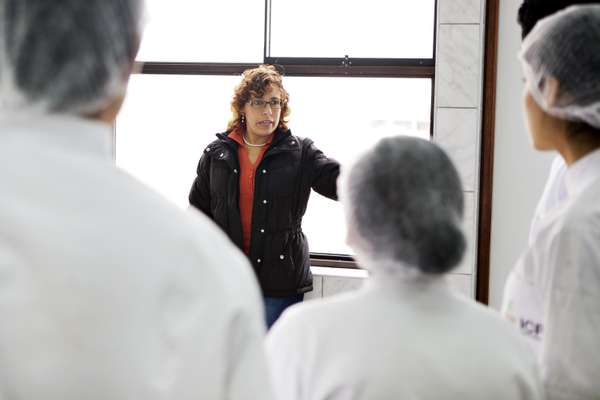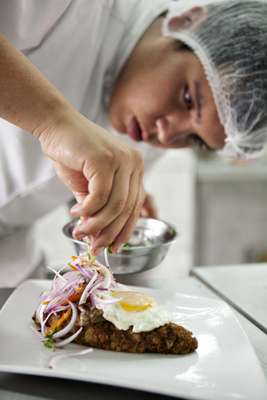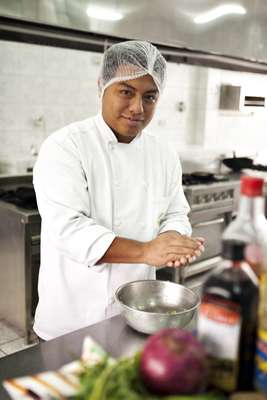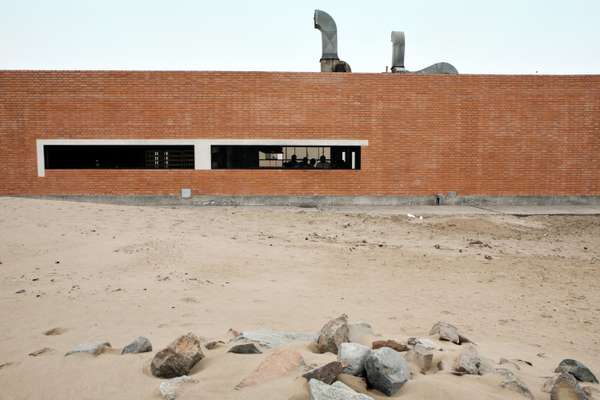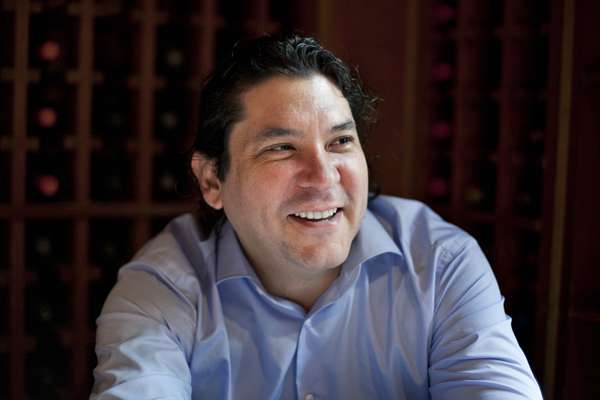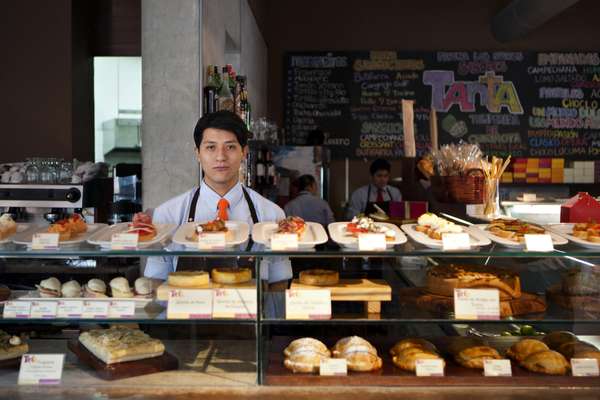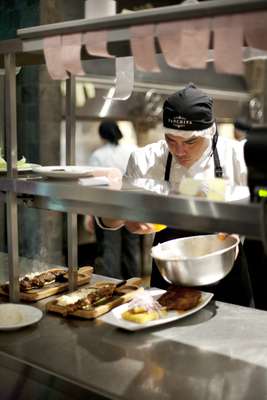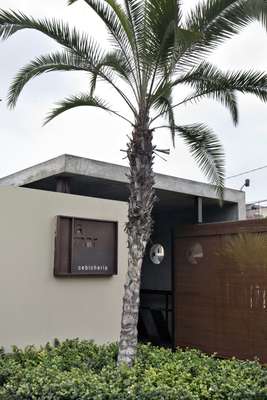 At preliminary level, candidates spend time in the classroom taking basic courses in maths, geography and language, as well as an introduction to cooking. In addition to learning the history behind regional Peruvian dishes, students are introduced to molecular gastronomy and the work of Michelin-awarded chefs. Selecting the 20 students that will take the four-year course is as much about character as commitment. "It's essential for us to filter out our students through these stages," says Heredia. "Many of these kids are from troubled backgrounds – we're focused as much on psychological development as cooking. This isn't just education, it's about enabling them to better themselves."
This use of food and cooking to improve the lives of the young limeños at the school parallels the effect that Acurio's example has had on Peru as a whole. Surveys show that more and more of the country's young people want to become chefs. "When we started this story in the early 1990s, we didn't know what was going to happen," says Acurio. "We had to leave our country because there were no cooking schools here. We didn't have local icons, nor a shared local philosophy. But right now, there are around 50,000 cooking students in Peru. That's an army." And one that can sell Peru around the world.
The achievements of the school at Pachacutec are clear. The students are unaffectedly cheery and capable. Arriving from the desert, they immediately change into crisp chefs' clothes and with little instruction start cooking. While one student is designated to collect ingredients from the pantry, others take up various work stations, deftly chopping the garlic, onions and aji peppers that form the core of all Peruvian plates, measuring out cups of rice or opening cans of condensed milk to begin one of Peru's famously sweet puddings.
Key to Acurio's involvement with the school are the internships that every student takes in one of his restaurants. Washing dishes and cleaning floors in their first year, these young chefs will be preparing ceviche or making desserts by their final term. And many will go on to work in one of Acurio's kitchens upon graduating. The teachers at the institute are volunteers from Acurio's restaurants, the equipment used is donated and Pachacutec is a destination for chefs such as El Bulli's Ferran Adrià, who will be spending 10 days in Peru this month after closing his famous restaurant north of Barcelona.
"One day I will open my own restaurant like his," says Edgar Gallardo Montedoro, a 20-year-old student in his final year. "I would like to do it in France or Spain; but first I must learn more." Acurio opened his first restaurant, Astrid y Gastón, in Lima in 1994. At first it served French food. "I was trained in Paris," explains Acurio, "so that's what I thought I was supposed to do." However, the demonstrably democratic Acurio began to realise that not only did a meal in his restaurant cost more than what many Peruvians earn in a month, his menus had no resonance with his own palette or country.
The food at Astrid y Gastón changed to become the primary example of Peru's modern cuisine. "It wasn't a sudden decision , it was an evolution. I spoke to my chefs, who were all Peruvian, and we started introducing local ingredients and flavours." Acurio saw an opportunity to unite the country's cooks. It was the beginning of a much larger movement in Peru, one that is helping unite a country divided by race, economy and geography. "Peruvian food showed the nation that we can be united. Each dish is a negotiation of 500 years of Chinese, Japanese and African influence. Everybody contributed a flavour."
Acurio believed that chefs could lead the way by breaking down the divide between traditional cooks and modern chefs, and between popular food and fine dining. He and his team visited small farms and street food vendors in order to build a trust through the entire food industry in Lima. "There's a lot of terrible vanity and ego in chefs across the world," he says. "It was only when we could sit down together that our careers stopped being about our personal goals and became about the bigger picture of Peruvian food. We knew that we had great food in Peru. We set out to make that a global food and in turn promote the brand of Peru."
Now with restaurants spanning South America, Europe and the US, Acurio is passionate about impacting the lives of farmers, fishermen and cooks throughout Peru. His various ventures – including Tanta bakery chain and La Mar, a cevicheria with branches in San Francisco and Madrid – embody a quality and fairness that defines the new Peru.
Acurio's food diplomacy has paid off. This month sees the second meeting of the International Advisory Council for the Basque Culinary Centre – a summit for the world's nine most important chefs – take place in Lima. Alongside Adria, Denmark's René Redzepi, Japan's Yukio Hattori, Britain's Heston Blumenthal and others will spend time in the Peruvian capital to take inspiration from the national cuisine. At the same time, Acurio will be hosting Mistura, his third food festival. Attracting 5,000 visitors in its first year, this year 200,000 are expected. And among stalls from restaurants around the world will be one hosted by Pachacutec's students.
"Education is the biggest challenge in Peru right now," says Acurio. "I have a goal to make public education better than private education over the next decade. This can be an example for everyone." In 2013, Acurio plans to open a university dedicated to culinary and hospitality training, to both cater to young chefs around the country, and further grow Peru's international reputation. Stating that people are searching for new food and flavours, Acurio wants this school to be the best in the world. It will source produce from local farms and fishermen, and offer free tuition to children of local workers.
As we finish our conversation, Acurio mentions that he must run as he has a lunch date with the Crown Prince of Spain – a fan of his La Mar restaurant in Madrid. With an opening in New York this month, two new restaurants planned for Peru and the ability to encourage some of the world's most high profile chefs to give classes at a cooking school in a desert slum, the sphere of Acurio's global and national influence looks set to expand. And, although many have campaigned for him to take political office, he maintains that his best role is as a cook.
"There's nothing wrong with growing a business," he states. "But, as you grow, you have to share your power all the time. Food is a weapon for our country. Over the next 20 years, I think we'll see at least three Peruvians in the top 10 chefs in the world. The power of our food is finally being used."
Peruvian food is historically multicultural, blending Andean flavours with Chinese and Japanese influences. Here are two of the most popular fusion plates:
Arroz chaufa: This dish is typical of "chifa" cuisine, a style of cooking pioneered by Chinese who migrated to Peru in the late 19th century. In the absence of traditional Chinese ingredients, immigrants used produce available in Peru, creating cross-cultural plates like this simple fried rice, made with onions, eggs and meat.
Ceviche nikkei: As the first Latin American country to establish diplomatic relations with and accept immigrants from Japan, its influence on Peruvian culture is vast. Both nations have raw fish in their cuisine and ceviche nikkei marinates fish in Peruvian lime juice, along with ginger and soy sauce.
With exports of pisco having doubled between Peru and US over the last year, it seems like the country's grape brandy is set to be its next product to sell the Latin American nation to the world. Bars such as Huaringas, which opened in 2002 in Lima's Miraflores neighbourhood, have led the way in changing perceptions – and it seems the rest of the world will be following.
"Pisco used to just be about the pisco sour [made with lemon]," says Alfonso Costa, manager of Huaringas. "But Rosario [Alcorta, the bar's owner] started playing with what the liquor can do, making cocktails with lots of fruit. As Peruvian food became more popular, so did our drinks." Variety has grown in pisco production, ranging from finely distilled, aromatic bottles that can be sipped alone, to stronger versions. Allegedly non-hangover inducing, pisco bars are popping up all over the US.