Back-to-school bikes / Global
Crank it up
The commute may be routine but the bike you ride it on doesn't have to be. As more and more people discover that a bicycle is an indispensable tool for urban life, Monocle visits five brands and artisans who can liven up city cycling with an elegant, fast ride.
Almost everywhere – bar China where there are now 4.6 million cars on ­Beijing's roads alone – city dwellers are taking to their bicycles in increasing numbers. The health and environmental benefits hardly need repeating, but it's the daily experience – the feeling of being connected to your surroundings and ­arriving at work alert – that is the most tangible plus, turning first-time commuters into cycling evangelists.
It's not necessarily about Lycra louts and battling traffic. As trailblazers such as Minneapolis and Copenhagen – the birthplace of the Slow Cycling movement (akin to Slow Food and Slow Travel) – show, cycling can be an inclusive part of life. Look at any surge as the lights go green and you'll see bikes ranging from the sublime to the ridiculous, as individual as their riders. Yet walk into any major bicycle shop and you'll be confronted with grey "hybrids", the SUVs of the bike world: at best, efficient yet uninspiring workhorses; at worst heavy and badly designed. It doesn't have to be like this.
Around the world there are companies and artisans designing city-specific bicycles, made with care and an eye for detail. Whether it's an upright Dutch bike, a speedster or a bike that can range a little further, we've found five companies whose bicycles combine elegance with easy riding.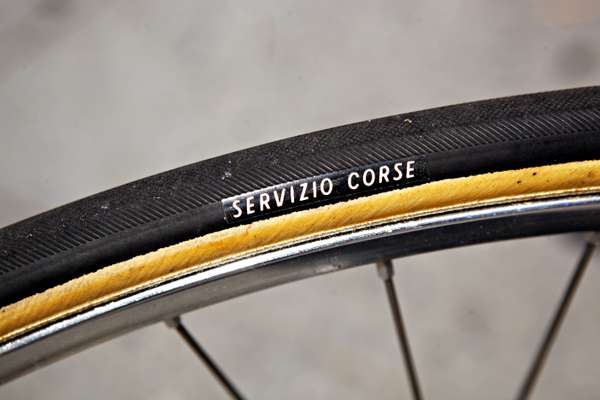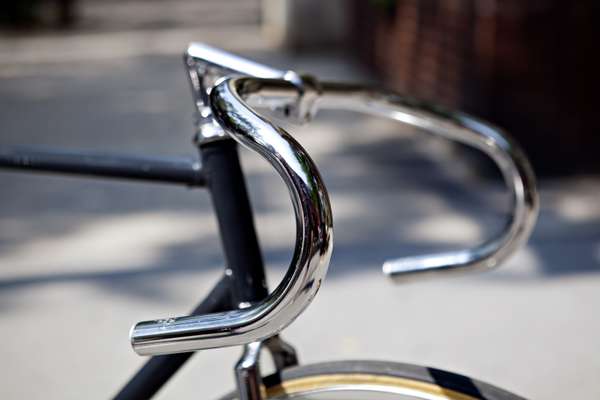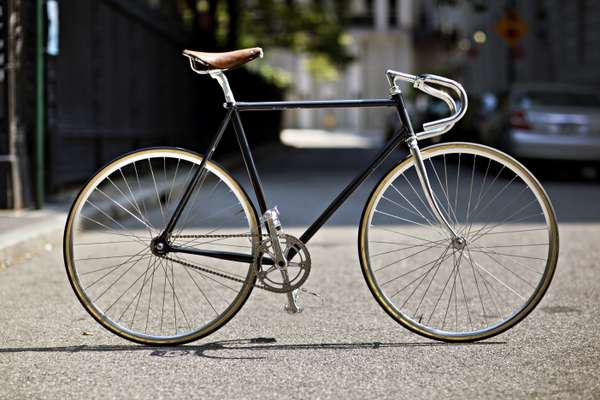 The Bertelli Vintage Build
New York
"The track bike is like a Leica camera," says Francesco Bertelli, an Italian resident in New York. "You need nothing else: it's the most efficient design concept." His brand, Bertelli Bici, builds fixed gears (bikes which, like track bikes, have no freewheel, the pedals turning as the back wheel does) and offers only grey, black or unpainted frames, which are then finished with carefully sourced vintage or replica parts. "I like things that are minimal, with no logos, I'm inspired by elegant things," he says.
People also buy his frames and then take inspiration for their build from the gallery on his site.
bertellibici.com
Design buffs wanting a fun, challenging urban ride.
A saddle from defunct French brand Ideale.
An aggressive vintage stem by Japanese brand Nitto.
New deep-drop handlebars also from Nitto.
Tubular tyres are for racing, but the low-profile 1980s rims and Gipiemme hubs add style.
Replica of the Campagnolo Pista crankset, only recently reproduced by other brands.
Dutch bikes, it turns out, are not just from the Netherlands. "Most people would say Pilen bikes were in a traditional Dutch-style, but this is the kind of bike that's been produced in Sweden since the 1940s," says Louise Avander of Pilen, a family business in Målilla, Sweden. The company was founded in 1998 by her husband, engineer Martin Avander, and in the first year it produced 300 frames.
Expansion to Denmark took its production to 1,000, and it's now exporting globally, but, Louise says: "We don't want to produce more than 5,000 bikes a year. We want to keep control over the ­product and the same close contact with our dealers."
The Pilen Special's convenient step-through is popular with customers, and the upright stance doesn't mean clunky or slow: "You can recognise your grandmother's bike in a Pilen," says Louise. "But we went through so many prototypes to get the best riding position and to use leg-power efficiently."
pilencykel.se
Relaxed, comfortable riding with shopping or a child in tow.
Carry groceries or mount a child seat on the rack.
Leather saddle from British brand Brooks.
Grips are in cork or leather, courtesy of Finnish company Herrmans.
Sturdy wheels and wide tyres soak up the potholes.
Chain guard keeps grease away from skirts or trousers.
The Bruno 700C City Tourer
Osaka
Bruno belonged to a Swiss ex-professional road racer but has since been taken on by Diatech, a distributor based in Osaka, and is now 100 per cent Japanese.
"The brand took off when Diatech began building town bikes for Japan in the Bruno name," says Max Lewis of Tokyo Fixed Gear, its distributor in London.
This 700c City Tourer is suitable for town riding but also gives more ambitious cyclists a chance to stretch their legs. Sound like a compromise? It isn't: the bike has got great reviews in the bike press.
brunobike.jp,
tokyofixedgear.com
Commuting in the week then exploring country lanes at the weekend.
Many Bruno bikes have 16in or 20in wheels, but this model has standard road-bike size wheels more practical for long distances.
Shallow drop bars give multiple riding positions.
Stem-mounted gear levers nod towards classic European styling.
Highly specified groupset.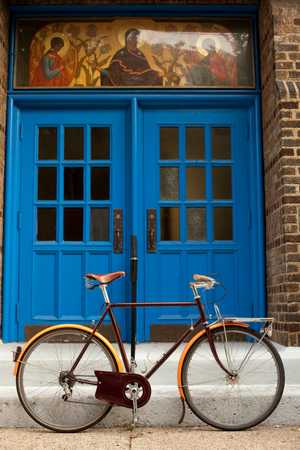 The Bilenky Porteur
Pennsylvania
Stephen Bilenky's Bilenky Cycle Works was launched on the success of the Metro 5 in the 1980s, a classic town bike that took on the nascent mountain bike industry to offer a commuter alternative. Now the master frame builder from Philadelphia, Pennsylvania employs around seven people in his workshop, creating bespoke bicycles.
This Porteur takes its style from the bikes ridden in the early 20th century by Parisian newspaper deliverymen, the porteurs de journaux, many of whom were amateur racers. "We're trying to make things that are practical but beautiful – revolving around what the customer thinks is beautiful and is useful to them," says Bilenky.
bilenky.com
Loading up and riding across town, fast.
Choose derailleurs, hub gears or single speed.
Fillet brazing on the frame.
Distinctive handlebars.
Front newspaper rack.
Hand-painted pinstripes.
The Beloved Rapha Every Day
Portland, Oregon
Beloved is the fruit of Portland-based creative firm weights&pulleys, a partnership between James Selman, a veteran of the bike industry, and Matt Stein, schooled in fashion and haberdashery. They set out to create high-performance town bicycles that wouldn't alienate casual consumers. "We want bikes to be a part of your life," Selman says.
Beloved now has a production agreement with Chris King (a legend famed for his components) and is raising its profile through collaborations with SoHo New York menswear boutique Jack Spade, Mellow Johnny's (Lance Armstrong's bike shop), and with Rapha Racing, the smart cyclewear brand. "The Rapha bike let us take the Every Day to the next level, add little touches – the sort of things that Rapha did for clothing," says Selman.
belovedcycles.com
Speedy cruising from café to café.
Painted Berthoud fenders are the finishing touch.
Rapha-emblazoned San Marco Regal saddle.
Lightweight Italian Columbus steel gives this café racer speed.
Handle makes it easy to carry the bike upstairs.
Custom Paul chainring adds style.