Culture / Global
Culture
Briefing
Book, film and music reviews, plus culture editor Robert Bound's column on the media's tendency to report "non news".
This is the news. Isn't it?
What should the news consist of now that the news is the news?
By Robert Bound
When it comes to the news, it's not then anymore, it's now – and now we have a thousand ways to know what's up, we can easily see who's leading, who's following and who's on the sidelines whistling nervously, ignoring the elephant in the room. Especially if it's their elephant and its dung is stinking the room out.
Witness the phone-hacking scandal, which stopped when it all got a bit more legal and technical than scandal and became "in other news". Wouldn't it be nice to know where we are with things in which we'd invested so much time and harrumphing? Has that story really run out of gas?
When News Corp's Fox News deigned to cover the story of the News of the World's "deplorable" behaviour (that's Rupert Murdoch's adjective) with little more than an indulgent chuckle and shake off the head, it was noticeable in an international news environment in which every reporter and editor was shocked, many genuinely. Fox isn't doing the news. In this section you'll have read about Venezuela's Globo-visión news channel, the only station to report on anti-government protests in that country. Globovisión is doing the news.
The news is human, subjective, regional and edited to fit yet there are clearly universal stories. So what happens when the news invents its own story? When it becomes pro- rather than re-active? Well, then it's poison like this: in the UK's High Court, the News of the World apologised to the actress Sienna Miller for hacking her phone and publishing what they had heard. The real news is that an influential news organisation illegally accessed a private individual's telephone, the news is not the gossip published. And this wasn't for the public good. This wasn't a Watergate exposé. This was to see if a blonde is sleeping with her ex. Not news.
The news is an event that affects and will continue to affect us. Sure, cover the splash the stone makes as it hits the pond, but extrapolate what the ripples mean, too. A Norwegian committing mass murder to criticise immigration policy and religious tolerance? This news story means something; the killings were ruthless but not mindless.
It's been said that Republican politicians persuade by telling a story while Democrats deliver a lecture, and the political complexion of the news seems similar. If news balance is to survive we have to learn to look behind our shock; we should tune in to learn something, too. And know the elephant from the bull.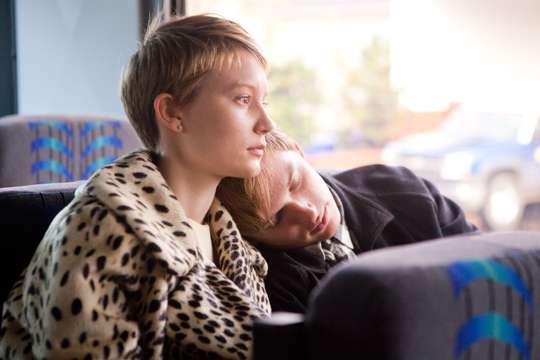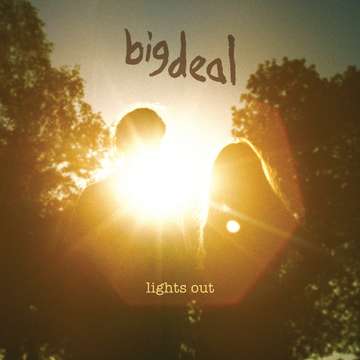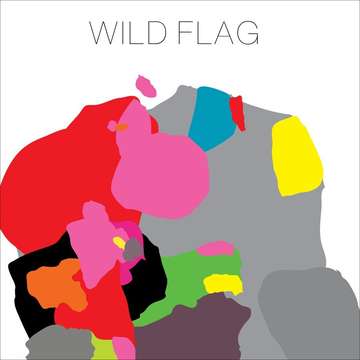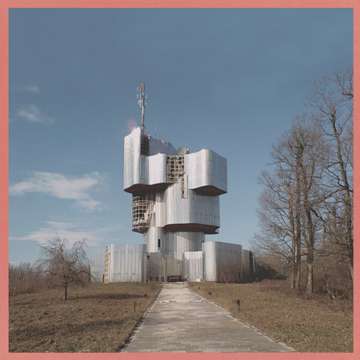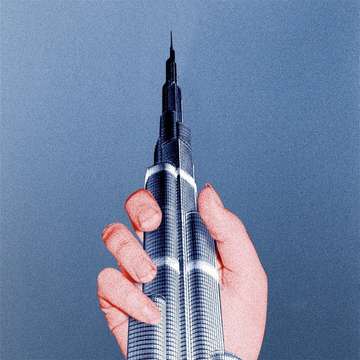 ---
Fiction
Submergence
JM Ledgard
From the icy depths of the Greenland Sea to the sweltering plains of a Somali Islamist training camp, Ledgard's second novel is a beautifully crafted, rigorously researched and deeply affecting love story. Every one of Ledgard's characters are submerged in their own way – from the jihadis immersed in their vendetta against the West, to the kidnapped British spy who has lost sight of who he is. His all-encompassing love affair with an oceanologist suggests submergence can be a good thing too.
---
Non-fiction
The Biography of a Building
Witold Rybczynski
The cultural load expressed in this book is a rewarding read. The volume charts the triumphs and travails in completing the Sainsbury Centre for Visual Arts which became one of the UK's modern masterpieces.
---
Fiction
The Family Fang
Kevin Wilson
Wilson's side-splittingly funny novel explores the complicated relationship between Annie and Buster Fang and their parents – the great artists Caleb and Camille. The outlandish childhood of the siblings, who were known in the art world as "Child A and Child B", revolved around participating in their parents' ludicrous stunts in the name of art. Now grown up, film actress Annie and struggling novelist Buster are unwittingly lured into being their parents last piece of performance art.
---
Non-fiction
Journey of the Universe
Brian Thomas Swimme, and Mary Evelyn Tucker
Science and religion are not at odds for the authors of this book, a wonderfully accessible account of the origins of the world and the beginnings of life. Co-written by evolutionary philosopher Swimme and religious historian Tucker, it weaves together modern science with the enduring wisdom found in the humanistic traditions of the West, China and India.
---
Art
The History of the Saatchi Gallery
Edited by Edward Booth-Clibborn
Charles Saatchi may have gone quiet on the promise he made last year to donate his Chelsea gallery to the British public, but no one can question the contribution he's already made to the cultural landscape of the UK. This beautiful tome proves just that, chronicling the history of the gallery since opening in north London in 1985 while serving as a greatest hits of contemporary art.
---
Aimed at reviving the art of the essay, London-based Notting Hill Editions recently launched with a special-edition boxset with selected works by the likes of Roland Barthes and Jonathan Keates. The collection's highlights, however, are Samuel Rogers' Table Talk & Recollections, edited by Christopher Ricks, and John Berger's Cataract, with drawings by Selçuk Demirel.
nottinghilleditions.com
---
Drama
Where Do We Go Now
Director: Nadine Labaki
Lebanese filmmaker Nadine Labaki swaps the beauty salon of her first hit Caramel for a quaint mountain village, where Muslims and Christians co-exist. As the rumbles of war become louder, the women come up with crafty tricks to stop their men from joining the conflict. Though the country is never named, there's no doubt Lebanon was on Labaki's mind. The film premiered at this year's Cannes film festival and is being shown at selected cinemas in Lebanon, Syria, Jordan, France and in the Gulf.
---
Drama
Restless
Director: Gus Van Sant
A terminally ill teenage girl falls for a funeral-crashing drop-out with a Japanese kamikaze pilot ghost friend – it's a match made in heaven indeed, as ironic as it seems. Van Sant has always known how to deliver emotional stories about outcasts – think Milk and Good Will Hunting for instance. This one, however, tugs at the heartstrings and will leave you… well, certainly restless for a while.
---
Sci-fi drama
Melancholia
Director: Lars von Trier
Written and directed by von Trier, Melancholia is an arthouse end-of-the-world film about family tensions at a wedding reception while an unknown passing planet threatens to wipe out planet Earth. It's stunningly beautifully shot with perfect performances by Kirsten Dunst and Charlotte Gainsbourg, still it's definitely not a Dancer in the Dark – nor a Dogville for that matter. You'll either absolutely love it or just walk out of the screening – which pretty much applies to any other of von Trier's films.
---
Documentary
Pom Wonderful Presents: The Greatest Movie Ever Sold
Director: Morgan Spurlock
This time around Spurlock, the guy who gave us Super Size Me, explores the world of product- placement, marketing and advertising in films. And to make a point The Greatest Movie Ever Sold was entirely financed through product placement as Spurlock went for everything from soft drink producers, fast food chains and gas stations to posh hotels and airlines. It's humorous yet insightful.
---
Documentary (DVD)
Portrait of a People
The COI Collection: Volume Five
Britain's Central Office of Information sounds Orwellian and long extinct but still exists to "deliver policy objectives efficiently and effectively". Back when this BFI re-issue originally hit the Pathé News bulletins in the Odeons of England the film unit was happy to peddle myths of Albion – Local Newspaper (1952), An English Village (1956) – while addressing the political, social and contemporary such as Moslems in Britain – Cardiff (1961). They're a beautiful and beguiling document that, if made today, would be fronted by a comedian to make them "relevant". This is just history, recorded.
---
An acoustic strum rises over boy-girl vocals and a Monet-in-Venice fuzzy backdrop signals the sound of... lots of other bands. But these east Londoners are clever, avoiding indie-by-numbers with intimacy, lyrics that stick and harmonies that almost hurt. A talented twosome.
---
This new rocking thing, half of West Coast indie goddesses Sleater-Kinney and a brace of hot new recruits, is proof that girl-rock wet dreams do come true. It's riffy and punchy and could be the soundtrack to a thriller – but it's a thing of subtle and clever design, too. It's two-speed listening – the Grease soundtrack referencing the Aeniad, porn with a riveting story, rock with brains.
---
Alt-rock
Unknown Mortal Orchestra
Unknown Mortal Orchestra
"Junkshop record collector pop" is what Kiwi Ruban Nielson calls his work under the UMO banner and, really, who better to sum up the dusty vinyl happenstance vibe of this Merseybeat-meets-Wu-Tang record? Who knew that something that sounds like The Thamesmen (Google them) covering the Beastie Boys could be so hooky, catchy, atmospheric and addictive.
---
Electronica
Azari & III
Azari & III
Is that a phallic symbol on the album cover? I bet it is, knowing these Toronto chaps who sometimes dress as if they aren't. This is 1990s electro-dance, updated with a lick of irony, synths, hand-clap beats and sex-fiend overdubs. This is a disco-house party stalwart that would get itself arrested for disturbing the peace and then blow a kiss from the back of the cop-car.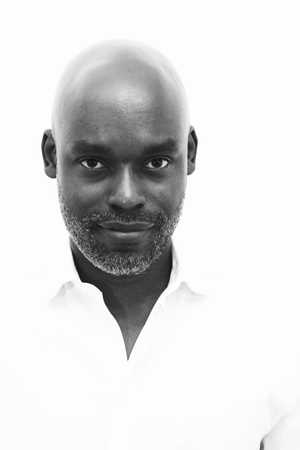 Q&A
Cameron Bailey
Co-director, TIFF
Toronto
Launched in 1976, today the Toronto International Film Festival (TIFF) is the largest public film festival in the world, showcasing 300 films from 60 countries. This year's 36th edition runs 8-18 September.
How do you make your film selection?
We have a team of programmers who travel the world in search of the best films. We are looking for strong and diverse projects from exciting filmmakers.
Any new up-and-coming directors to watch closely?
I can draw your attention to two programmes – Canada First! which celebrates new and innovative local works, and Discovery, shining the light on the works of new and emerging directors from around the world.
What is new this year?
A new red carpet venue, the Princess of Wales Theatre. We also opened TIFF Bell Lightbox, a year round home for filmmakers and cinephiles to experience and discuss cinema.
How has TIFF influenced the Canadian film landscape?
Promoting Canadian film is our priority and a year-round commitment. Throughout the festival we offer programmes that develop and support the Canadian film industry via networking and career development.