Defence / Global
Defence
Briefing
The latest military shenanigans, including China's reassurances to the US and a Korean-led jet project.
Letter from Singapore
The world's key defence players were in town recently, with China centre-stage
By Trefor Moss
A squad of Chinese military officers battles its way through the marbled lobby of Singapore's Shangri-La Hotel. In the midst of the formation is General Liang Guanglie, China's defence minister. As the Chinese delegation at the Shangri-La Dialogue conference clears a path through the crowded hall, the US defence secretary, Robert Gates, approaches from a different direction, manoeuvred towards his bilateral meeting with General Liang by a phalanx of aides and secret servicemen. The defence leaders of the world's two most powerful countries open their negotiations.
If hotel lobbies are great places for people-watching, then this one might be the greatest of them all – a Who's Who of leaders, generals, admirals and air chief marshals from 27 countries, most of them East Asian.
General Liang sent an important message to this year's gathering just by turning up: a signal that China wants to address – or appear to address – other countries' concerns about its rapid military development. Liang's mission was one of reassurance: he spoke about China's good intentions. Gates's mission was identical: to reassure America's nervous allies. The wariness that Southeast Asian countries feel about the rise of China should make it relatively easy for Leon Panetta – who has since succeeded Gates as defence secretary – despite the US's fiscal headaches, to make good on his predecessor's assurances about engagement in the region.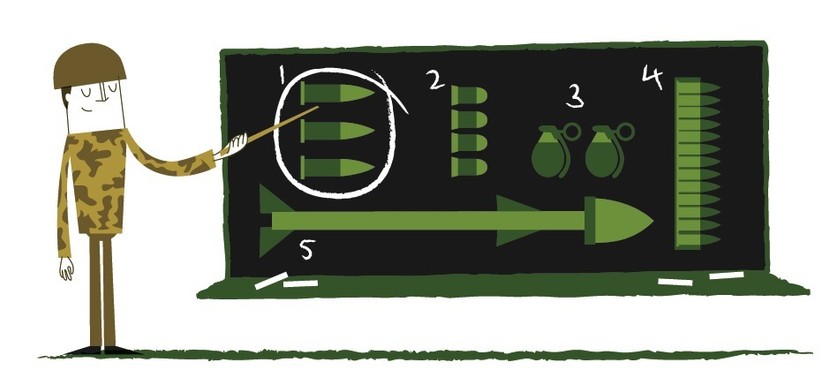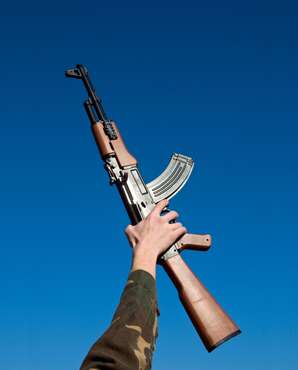 A big test of China's good intentions will come in November, when the Association of Southeast Asian Nations (Asean) holds its annual summit in Bali. The Philippines and Vietnam have accused China of breaking the rules prohibiting the development of uninhabited reefs and atolls in sensitive areas of the South China Sea and, in general, "creating insecurity", as the Philippine defence minister, Voltaire Gazmin, puts it.
In response, Asean is planning to unveil a new code of conduct outlining what is and is not permitted in these remote stretches of ocean. While an Asean agreement would not be binding on China, a non-member, Beijing will need to respond positively to the deal if it hopes to convince the Philippines and Vietnam that it can work with its neighbours.
Asean also faces internal challenges: several members contest not only China's maritime claims but also each other's, while certain countries prefer to downplay frictions with China rather than confront them.
The next few months offer a chance to take the sting out of the regional tensions aired in Singapore. By June 2012, when Asia's defence leaders gather once more, the US will be primed for a presidential election and China will be in the throes of its first leadership transition in eight years. With their domestic politics so highly charged, neither superpower will be quite so concerned about allaying the fears of others, or about solving their problems.
Key issues at the upcoming Asean summit:
The case for membership:
East Timor will use the summit to convince detractors it is ready to join Asean, despite economic issues.

Making amends:
The ongoing conflict between Cambodia and Thailand has thrown plans to create an EU-style Asean Community by 2015 in to doubt. Here's the chance to repair damage.

Burma hosting:
The country is due to hold Asean's rotating chair in 2014. But it could be a PR disaster for the organisation.
---
Jet force
South Korea — 
AVIATION
A team of 37 Indonesian engineers travelled to South Korea in mid-July to break ground on one of the most ambitious projects in Asian aviation history: the development of an advanced new fighter jet, the KFX. Indonesia has signed up to the Korean-led project to acquire aviation knowhow and ultimately to procure around 50 KFXs. For its part, Korea wants to attract partners to trim its costs: it is also courting Turkey, a long-time ally.
Strategically, the three countries make ideal partners: mid-sized powers lacking the funds or expertise to go it alone. But they face huge challenges, says Richard Aboulafia, an analyst with the Teal Group, who warns that the partners will have to spend big if they want to produce a world-class fighter. "You either have to explain [to the taxpayer] how you're going to spend $40bn developing it," he says, "or you have to explain to the pilots why you're giving them an inferior aircraft." The Koreans estimate that they can build 250 jets for around $10bn.
---
After being copied endlessly by unofficial factories everywhere from Albania to Iran, Izhmash, the company behind the iconic Kalashnikov AK-47, is turning its back on the weapon to design a new assault rifle for Russian forces. Less than 10 per cent of AK-47s sold every year are believed to be licensed. Izhmash has decided to develop a new legacy – no doubt starting with a more complicated design.
---
Logistical nightmare
Afghanistan
According to Nato, only 11 per cent of the soldiers and 35 per cent of the sub-officers in the Afghan Army are literate, causing logistical issues such as the use of wrong-calibre ammunition when loading weapons. Nato has started a six-week course to try to remedy the problem.