Fashion / Global
Fashion
Briefing
The latest news and offerings from the fashion world.
Fabled labels
New York [AESOP]
Aesop, the Melbourne cosmetics brand renowned for its botanical- based solutions, is increasing its presence in the US with the launch of four new stores in New York.
In July the company opened its first US stand-alone kiosk in Grand Central Station's Graybar Passage. Crafted from 1,000 copies of the New York Times, the space was conceived by Aesop director Dennis Paphitis and NY architect Jeremy Barbour, who also designed the flagships of Phillip Lim and Thomas Sires in the city. This autumn also sees the opening of Aesop stores on Elizabeth Street and University Place, with Bleecker Street to follow in December.
"This is the first time we will roll out such a strong network so fast," says Indi Davis of Aesop. "It will reinforce our presence and give customers a point of reference to understand the brand."
aesop.com
---
Making eyes
New York — 
MOSCOT
A family of eyewear experts for four generations, Moscot opened its archives to revive designs from the 1930s to the 1970s, creating its Originals collection. This September it will add eight new styles of optical frames, debuting in Paris and Las Vegas. Also upcoming is a sunglasses collaboration with fellow New Yorkers BLK DNM.
moscot.com
---
Veal deal
Milan — 
NAVA DESIGN
Nava Design is part of a younger breed of Italian brands flying the flag for "Made in Italy", with a toe in the past and an eye on the future. Launched in 1922 as a stationery brand, in the 1970s Nava branched into accessories and furniture. This veal leather document holder is part of the Saffiano line, which also features wallets and coin pockets.
navadesign.com
---
Very Chyc
Paris — 
YVES SAINT LAURENT
Set to become the next YSL classic, the Cabas Chyc is the first signature bag from the heritage brand since the launch of Muse II in 2008. Available in a range of colours from olive green to purple and camel, Cabas Chyc is roomy enough to hold a laptop but also discreetly elegant for an evening out.
ysl.com
---
Always in season
Berlin — 
WOLFEN
Wolfen started in 2004 as a knit- wear brand with two collections a year before deciding to make items as a continuous process. "Whatever we do, we feel free of seasons," says founder Jacqueline Huste. Wolfen now makes a full range of limited edition apparel – cardigans, trousers, shirts for men and women – in Germany, using natural materials.
wolfengermany.com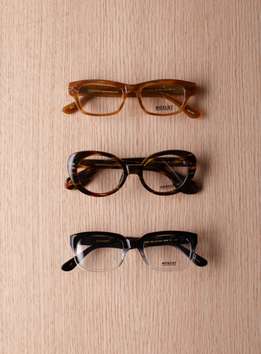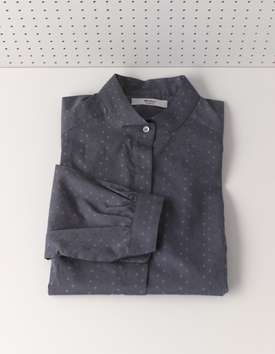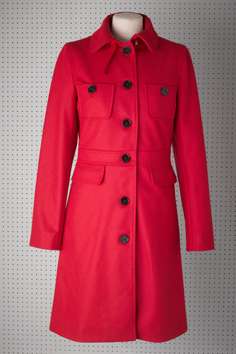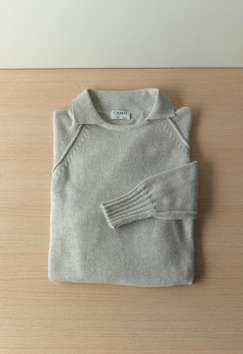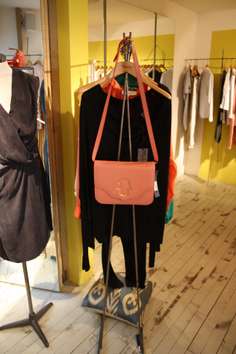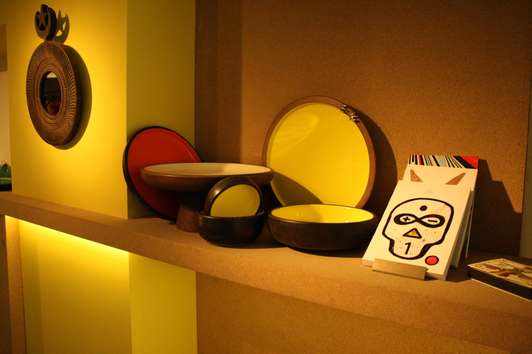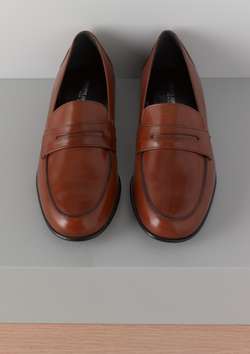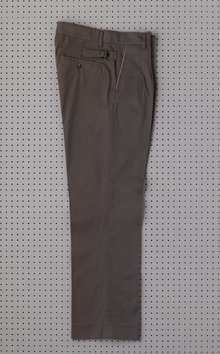 ---
Tied in the wool
Nashville — 
OTIS JAMES
Otis James was a sales assistant at a tuxedo shop when he made a tie for a customer, despite having no fashion training. Getting a crash course with local seamstresses inspired him to start his eponymous neckwear line last year. Fabric blends such as cotton and hemp, and wool and silk are used to make a dozen pieces in each style.
otisjamesnashville.com
---
One for the sole sisters
London
The historic English footwear brand Church's, established in 1873, has opened its first women's store on London's New Bond Street. Designed by architect Roberto Baciocchi, the shop will offer the full women's shoe and accessories collection.
---
New Europeans
Paris — 
CENTRE COMMERCIAL
Founded by fashion project Veja's Sébastien Kopp and François-Ghislain Morillion, Centre Commercial opened its doors last December on Paris's rue de Marseille. Located near the historical Saint Martin Canal, the space stocks pieces by selected European brands focusing on local eco-manufacturing, such as shirts and chinos from Danish Knowledge Cotton, Bleu de Paname denim and shoes from Camargue-based La Botte Guardiane. The shop also offers vintage furniture and rare art works. "Our ambition was to create a space that encourages 'slow shopping'," Kopp explains. This season, Centre Commercial is the exclusive host of the new Comme des Garçons x Bleu de Paname collection and Veja's new running shoe, the Domingo.
centrecommercial.cc
---
Winter warmers
Biella — 
CAMO
Drawing on Italian heritage in craftsmanship, Stefano Ughetti started his menswear label in 2007. For his A/W "Soul Collection" Ughetti, who was nominated for Pitti Uomo's Who's On Next award in 2010, takes inspiration in the tranquility of winter in his native Biella. All garments are made using locally sourced fabrics.
camofactory.com
---
Grandad knows
Paris — 
PHLLIPPE ZORZETTO
When Philippe Zorzetto discovered his grandfather's shoe designs from the 1930s, he decided to leave his job in advertising and start a line of unisex shoes. His classic models – brogues, loafers, ankle boots — are handmade in Spain using traditional methods. Yet their elongated shapes and lightness add a modern edge to the shoes "meant for Parisian life".
philippezorzetto.com
---
Coutts of coats
Paris — 
PLESNER
Morton Plesner may have lived in Paris for the past 19 years but his aesthetic remains true to his Scandinavian roots. A graduate of the Danish School of Design in Copenhagen, Plesner launched his label in 1999, last year turning it into a coats-only line aptly named Coats Factory. His style is pure cuts and natural fabrics in black, navy, red and white.
plesner.free.fr
---
Express yourself
Istanbul — 
MIDNIGHT EXPRESS
Midnight Express brings to mind the infamous 1978 film about a tourist sent to a Turkish prison. But while this cast a shadow on the country's reputation, the brand by the same name is trying to rebuild it. Midnight Express boutique opened in Istanbul's Beyoglu district four years ago to offer garments and accessories by established and up-and-coming Turkish designers.
Owner Banu Bora is investing a lot in jewellery, her favourite being the line created by Turkish interior designer Tayfun Mumcu in collaboration with Lebanese jeweller Selim Mouzannar. Bora's approach to buying is personal.
"I want to create a fun, surprising, exciting store and I always have the courage to try new things. We are very approachable for new designers and spend a lot of time creating new projects and supporting young designers," she says.
midnightexpress.com.tr
Banu Bora's top three buys:
Tayfun Mumcu x Selim Mouzannar jewellery line
Midnight Express multicolour wrap bracelet
Mehry Mu leather bag
Good sports
UK — 
ONE NINE ZERO SIX
Gymphlex has been making sports- wear for over 100 years in its East Midlands factory. For A/W creative, director Dean Webster worked with designer Jeff Griffin for the launch of One Nine Zero Six – Gymphlex's take on contemporary sports-influenced menswear. The pieces use English selvedge denim, hand-linked Merino and raw wool flannel exclusively made for the collection by Fox Brothers.
oneninezerosix.co.uk
---
Q&A
Suvi-Elina Enqvist
Co-founder, Fin Noir
Helsinki
Fin Noir is a new biannual event, showcasing Finnish fashion. The first exhibition will be held at the Paris Fashion Week in October, featuring names such as Samu-Jussi Koski and Tiia Vanhatapio. After Paris, shows are planned in Tokyo and New York.
Why is Fin Noir needed?
Finland's fashion industry lacks an institution that could help young designers take their products abroad. Sweden and Denmark realised the need for this a long time ago. Finnish designers have been left on their own.
What does Finnish fashion have that others do not?
Originality is both our strength and weakness. Our designers create very personal collections. We need to commercialise the clothes so that they attract a bigger group of consumers.