Flights of fancy / Salmon
Into the wild
Serving the No Return Wilderness Area, Salmon Air carries passengers seeking a taste of the outdoors, and the odd llama. The skilled pilots undergo intensive training to deal with the airstrips, or lack of.
Salmon Air's name and business model are inspired by its geography: Salmon, Idaho sits on the edge of the Frank Church River of No Return Wilderness Area. In the poetry of the US Forest Service, "wilderness" means no roads or machinery, which makes Salmon Air's 10-plane fleet essential for anyone coming and going to the 2.3 million acre zone. "Unless someone wants to walk or ­ride a horse, flying is the only way to get there," says Laura Scott, Salmon's ceo.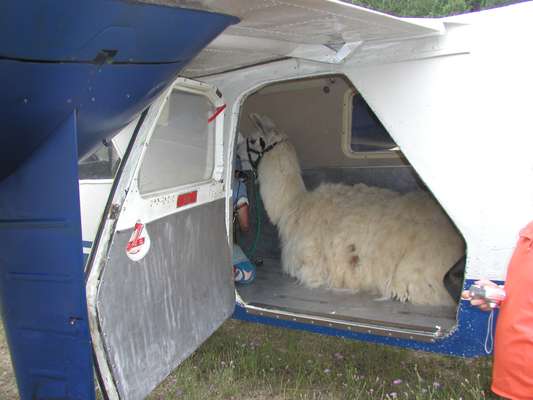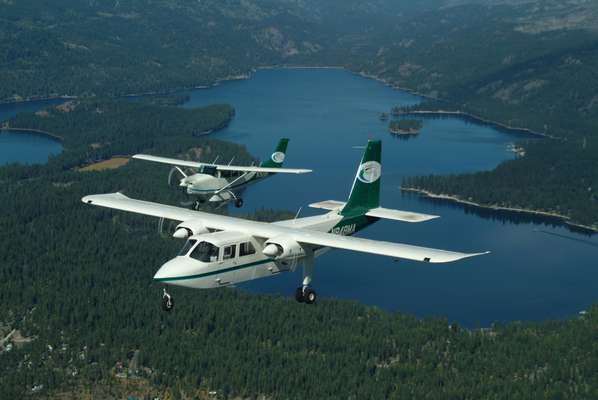 Operating since 1960, Salmon Air serves all of the 14 airstrips in the wilderness zone. In summer it operates an on-demand service for the many hikers, rafters and fishermen that want to fly there. Two years ago, Salmon was acquired by a rival, McCall Aviation, but the two airlines continue to fly under separate names on overlapping route maps.
More than one-quarter of Salmon's business, however, comes from freight, with unusual cargo for a company whose logo suggests leisure. When a back-country lodge is undergoing renovations, a Salmon pilot will push down the seats in his single-engine Cessna and pile in a refrigerator or bathtub.
Salmon has carried llamas to serve as pack animals, and 6,000Ibs of gear – including stoves and wood – for a team of hunters preparing for weeks in the wild.
Many of the airstrips are little more than high-altitude patches of dirt. Often covered in snow, they are technically tricky even for skilled pilots. Salmon requires that all pilots have landed and taken off at each strip before earning their wings, and maintains higher standards for total flight-hours than required by law. It makes them an unusually experienced bunch: only four of Salmon's pilots are under the age of 40, and most are in their fifties or sixties. The director of operations has been flying for the company since 1975. "I think it helps to have been doing it a while," says Scott.
Salmon Air facts
Aircraft: Five Cessna 206s, two Britten-Norman Islanders, one Cessna 172, one Cessna 210 and one Piper Chieftain
Number of employees: Up to 45 in summer months
Number of passengers: 4,965 in 2010
Uniforms: Pilots wear polo shirts with Salmon Air's logo: an eagle carrying a fish
Catering: For longer charter flights to Boise or Portland, passengers choose food from Salmon's catering partners
In-flight entertainment: Planes are stocked with the local magazine McCall, but pilots encourage passengers to pay attention to the scenery