Property prospectus / Paris
Les Batignolles
Once the stamping ground of Impressionist painters, this 17th arrondissement neighbourhood is attracting a new wave of residents fleeing the overpriced centre and seeking some old-fashioned charm.
A short walk from the Parc Monceau and a mere 15-minute bus journey from central Opéra is the enclave of Les Batignolles, formerly home to Édouard Manet and other Impressionists painters. Parisians, priced out of the capital's centre, are gravitating towards the outskirts, and the charm of this neighbourhood in the 17th arrondissement is becoming increasingly popular. "When people get to Les Batignolles, they don't want to leave. It's got the feel of a provincial village, with a church square, a great organic food market, a park and a good school – and cheaper rents than the rest of Paris," says resident Emily Blayney, who moved here 10 years ago.
The neighbourhood's unique feel is due to its status as an independent village until the late 19th century when it was absorbed into the capital. Ten years ago the area was blighted with crime but it has cleaned up its act and undergone what locals refer to as a "boboisation" – an influx of bohemian and bourgeois residents and businesses.
Development that was planned as part of Paris's failed 2012 Olympic bid is also underway on the edge of the neighbourhood, including a park (Parc Martin Luther King) and new apartment blocks. A mixture of independent shops, bars and restaurants and the future extension of Line 14 of the Métro to the area, combined with its residential feel, mean its popularity is still growing.
---
Hotel Eldorado
18 rue des Dames, + 33 1 45 22 35 21 eldoradohotel.fr
This hotel is a local institution. Reminiscent of a Moroccan riad, its 33 colourful rooms look out onto its quaint garden and restaurant Bistrot des Dames. A great place to lounge while house-hunting.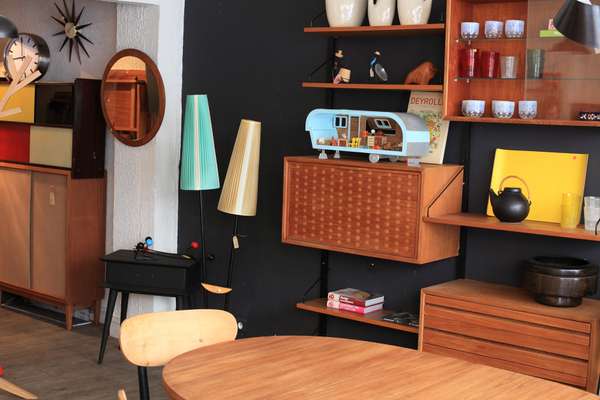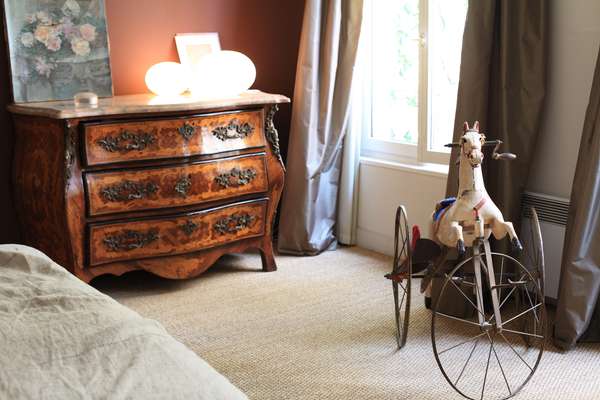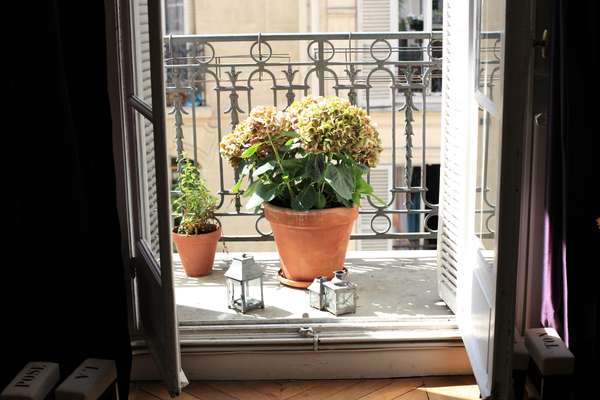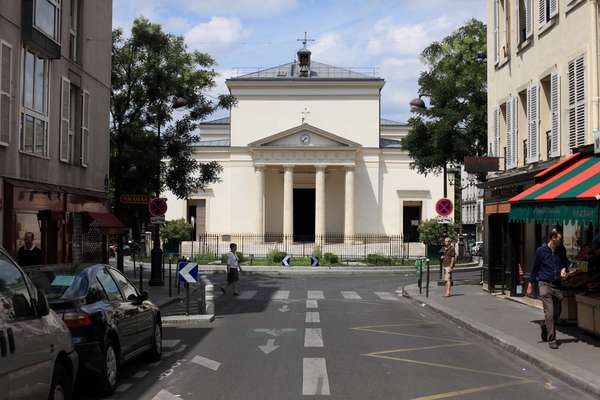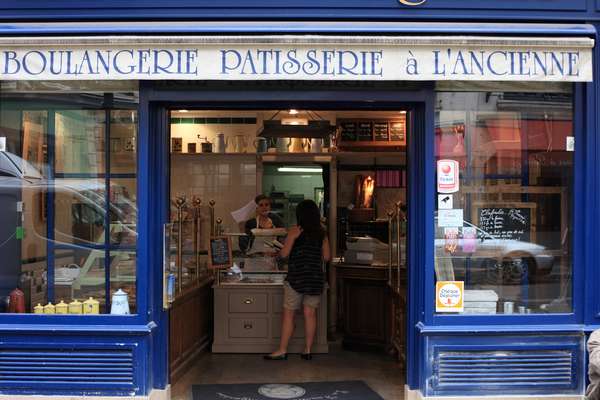 ---
Architect
Christophe Teissier, 25 rue Biot, + 33 1 42 94 80 12, c.teissier@wanadoo.fr
Teissier is an architect who was born and bred in Les Batignolles and designed two branches of popular wineshop Le Vin en Tête. Enlist his help to transform or build your residence.
---
Food Markets
Rue Lemercier and Blvd des Batignolles
There is a daily food market on rue Lemercier and a superior food market selling more extensive organic and fresh produce every Saturday on the Blvd des Batignolles.
---
La Fournée d'Augustine
31 rue des Batignolles la-fournee-daugustine-angerville.com
This family-run bakery won the award for best baguette in Paris in 2004 and is famous for its sweet and savoury tartes and tartelettes, including rhubarb, apple and chocolate.
---
Les Puces des Batignolles
83 & 110 rue Legendre, + 33 1 42 26 62 26
Antoine Pierrat and Philippe Chatenier own two branches of this popular bistro which serves fresh, simple food including a selection of tartares and a great brunch at the weekends.
---
La Bigarrade
106 rue Nollet, + 33 1 42 26 01 02 bigarrade.fr
Chef Christophe Pelé has lived in the neighbourhood for 10 years and his cosy restaurant has two Michelin stars.
---
Café Marcel
23 rue des Dames + 33 1 44 56 97 70
Once the premises of a Moroccan interiors shop, owners Karim and Nicolas decided to have a go at being restaurateurs when they opened up last September. Now this spot is popular for its rich foie gras burgers and mixed plate of Moroccan mezze such as tabbouleh and mouttabal.
---
Mobilhome
106 rue Legendre, + 33 1 58 59 10 01 chezmobilhome.com
Founder Pascale Sgarzi scours markets across Europe for vintage furniture finds that she then customises. Expect tasteful 1950s and '60s-style cabinets, lamps and trinkets.
Atelier Maïté Wustner
17 rue Hélène, + 33 1 83 87 53 96 maite-wustner.fr
Leather maker Maïté Wustner was previously at Céline and Hermès. From her atelier she handcrafts leather accessories and bags on demand.
---
Le Vin en Tête
30 rue des Batignolles, + 33 1 44 69 04 57 levinentete.fr
With up to 300 types, this shop is one of the most extensive stockists of organic and natural wines and supplies discerning locals and the best bars and restaurants across the city.
---
Blou
77 rue Legendre, + 33 1 46 27 50 84 blou.eu
Founded by two research scientists, this design furniture shop stocks playful homewares including Pijama laptop cases and an extensive range of Muuto products.
The local
Clémence Thioly
Actress and chef
"It's so peaceful and quiet here but there are still lots of bars and shops. There are a lot of trees and the people are less stressed out than other Parisians."
The northwest side of Les Batignolles bordering Avenue Clichy used to be an industrial area full of metal-working factories. Many of the surrounding buildings were built to accommodate workers. Expect a mixture of simple two-bedroomed apartments with lower ceilings than the Hausmann-style buildings that flank the rest of the city. Commerce flourished here in the 18th and 19th century. Residents and offices have moved into the former shop-fronts, making for quirky properties with large front windows.
Purchasing a property in Paris is relatively straightforward. You can cut out an estate agent and its fees and sell privately (known as particulier à particulier, P et P for short). However, if you decide to buy a property you must employ the services of a notaire who will verify the legalities of the transaction and also act as a government agent preparing the title deeds relating to the sale and purchase of the land.
Depending on the size of the property add 7 per cent to the price for notaire costs. When looking for prime properties Parisians also tend to scour websites such as seloger.com. Most local estate agents are affiliated to the site and you can receive e-mail alerts whenever a suitable property comes up for sale or rent.
Notary fee: 7 per cent depending on property size
Estate agent fee:
4-5 per cent
Prices:
Apartments in Les Batignolles (approximately €9,000 – €10,000 a sq m)
1 bedroom €300,000
2 bedrooms €550,000
3 bedrooms €950,000
Estate agent
71 rue Nollet, + 33 1 53 06 35 35
crespinimmo.com
One of the oldest independent estate agencies in the area, its offices are in a 19th-century stationers and are furnished with its original fittings. The founder Marie Crespin promises to find you properties as charming and full of character as her office space.