Media / Global
Media
Briefing
A gallery in Milan, a magazine you can wrap presents with and a digital delight from Leica.
Full of literary puzzles, references to arcane figures and digressions in Latin, The Name of the Rose was a potboiler with an impeccable pedigree, by wily Italian semiotician Umberto Eco.
The author recently announced, through Italian publisher Bompiani, a dumbed-down version, due out in Italy on 5 October. Some of the denser language and references will be toned down to appeal to a "digital generation" more au fait with computers than Confucius.
Bompiani insisted that the plot of the novel, which has sold over 30 million copies and been translated into 47 languages, will be unaltered.
It's a small comfort for those who like to savour a book that doesn't yield itself easily.
bompiani.eu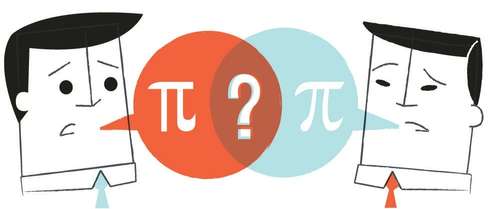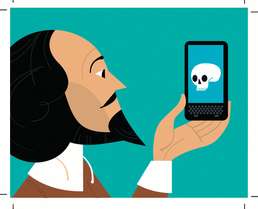 ---
Digital love
Germany — 
CAMERA
Leica's newest digital camera combines understated looks with precision engineering. With its sturdy frame and rugged feel, the MP-9 is built to withstand years of use. It has the same 18-megapixel specifications as its sister, the M9, but with a minimalist design and compact size. Available in silver or black, it is perfect for keeping your snaps in focus.
leica.com
---
Gakko Tosho, a Japanese textbook publisher, is now supplying English translations of its books to teachers in the US who are keen to have their students learn Japan's principal-based maths – instead of memorising pi without knowing why.
---
Well hung - into Milan
Italy — 
GALLERY
Few galleries stay ahead of the curve for over four decades – even fewer without expanding abroad. But the Lisson Gallery in London, founded by Nicholas Logsdail 44 years ago, has done just that. Until now. In September, it will open its first international premises, next to the home of Leonardo's 'The Last Supper', on Via Zenale in Milan. The new gallery will be directed by Annette Hoffmann.
With Asia now top of most gallerists' agenda (White Cube is opening in Hong Kong next year), Milan seems an off-kilter choice for Lisson's first venture abroad, after the two spaces on Bell Street in Marylebone. "We have very long, important historic connections with Italian collectors," says Hoffmann. "The location of Milan is also a key factor – its proximity to Switzerland, Germany, Austria and France makes it easy to be global in a global market."
The gallery will open with a group exhibition curated by one of the Lisson's younger stars, English artist Ryan Gander. He has pulled together works by other Lisson artists including Cory Arcangel, Gerard Byrne and Giulio Paolini. Having had an incredible 10 artists represented at the Venice Biennale, the inaugural show will act as a greatest hits for the Lisson as it enters the Italian market.
Back home, the gallery continues to play a major part in the contemporary sector, with Anish Kapoor, Tony Cragg and Marina Abramovic on its books. This summer's Ai Weiwei show, coinciding with his imprisonment by the Chinese authorities, proved that the gallery maintains cultural importance. How has it stayed ahead? "The philosophy has always been about quality," says Hoffmann. "Nicholas [Logsdail] has always shown quality and talent."
Hoffmann insists it is business as usual at Lisson Gallery Milan. "The philosophy is not changing. We are like a son or daughter, just in a different country."
lissongallery.com
---
Different strokes
New York — 
ART AUCTION
First Open: Post-War and Contemporary Art
Christie's New York
21 September 2011
In what has become the largest auction of its kind, an eclectic array of works will be sold at Christie's New York on 21 September. The First Open sale began in 2005 to fill a gap in the market for lower-priced pieces by artists such as Andy Warhol. From this year, the twice-yearly sale is run by Sara Friedlander who, at 27, is said to be the youngest auctioneer around. "Hopefully, I have injected vitality and glamour into this once-overshadowed sale," she says. Highlights include works by George Condo and Steve Wolfe, and one of Elaine Sturtevant's "classically cheeky" Warhol copies. Contemporary and post-war pieces are in the same sale, making First Open exciting. "We have cultivated something special," says Friedlander, "attracting collectors, trade professionals and increasingly younger, cooler buyers."
christies.com
George Condo, 'Dispersed Figures', 1998: est $100,000 to $150,000
Steve Wolfe, 'Untitled (The Letters of Vincent van Gogh)', 1991: est $15,000 to $20,000
Elaine Sturtevant, 'Warhol Flowers' 1965: est $60,000 to $80,000
---
There's no limit
UK — 
EXHIBITION
Sotheby's Beyond Limits
Chatsworth House
16 September – 30 October
This month, Sotheby's annual Beyond Limits sculpture show returns, taking place once again in the grounds of Chatsworth House, the home of the Duke and Duchess of Devonshire. In its sixth year, the selling exhibition in the Capability Brown-designed gardens displays monumentally huge works that are too large for Sotheby's Bond Street showroom. This year, works by Takashi Muruakami, Ju Ming, Marc Quinn and Barry Flanagan will be available.
sothebys.com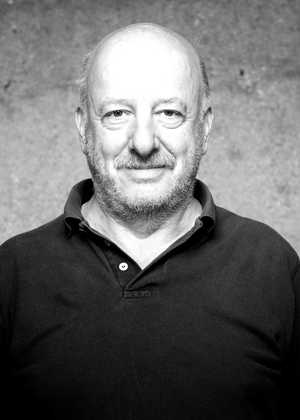 Q&A
Stefano Bonilli 
Publisher
Italy
Founder of renowned food and wine guides Gambero Rosso and Vini d'Italia Stefano Bonilli launched Gazzetta Gastronomica this summer with a team of connoisseurs to offer a fresh way of writing about food, chefs and products from Italy and elsewhere. For food lovers wanting to discover the best food venues in Italy, it is a collectable. September also sees the launch of the digital version.
How do you describe your newest publication?
Gazzetta Gastronomica is the first online Italian magazine exploring food, wine, travel and lifestyle. We'll publish a printed version four times a year, each on a specific subject. It will be available free throughout a worldwide network of restaurants, shops and hotels, and we're also planning an English version later on this year.
What is your favourite Italian product and why?
I love culatello – cured pork from the most flavoursome part of the animal. It's very hard to find. The best versions are artisanal and only found in the Parma area.
What is your preferred food destination in Italy?
I love the Sorrento and Amalfi coasts. Besides the unmatchable landscape, the entire area is a gourmet paradise, full of excellent restaurants and trattorias.
gazzettagastronomica.it
Q&A
George Beylerian 
Collector
New York
George Beylerian, CEO and founder of materials-expertise company Material ConneXion, owns nearly 1,000 miniature chairs. They have been shown in Washington DC's National Building Museum, and the Museum of Arts and Design in New York.
How did you first decide to collect miniature chairs?
In a friend's office I saw 15 of them, and it sent an electric shock to my brain. Collecting became a rampant disease that got me for around seven years.
How has it affected your work?
Furniture was my career; we created a travelling show and the publicity brought a lot of attention. People called me Mr Chairmania.
How did you buy?
I didn't leave any stone unturned. I went to every store here in the US and in Europe. Also, I didn't ask, but artists made chairs for me.
What are your favourite pieces?
Neal Small's Flintstone lounge chair of pebbles and pigeon feathers; and Michele Oka Doner's chair with black thorns.