Men's and womenswear / Berlin
The lake show
We head to the suburb of Wannsee, and its popular swimming spot Strandbad, to show off our selection of smart weekend wear and grab a late summer splash.
Wannsee, in Berlin's southwest, has been keeping leisure-loving locals cool and relaxed in summertime since 1870. Home to wooded islands with Prussian-era villas, idyllic swimming spots and majestic river vistas, it has all the elements for the perfect out-of-the-way retreat from Berlin's bustling, all-hours city centre.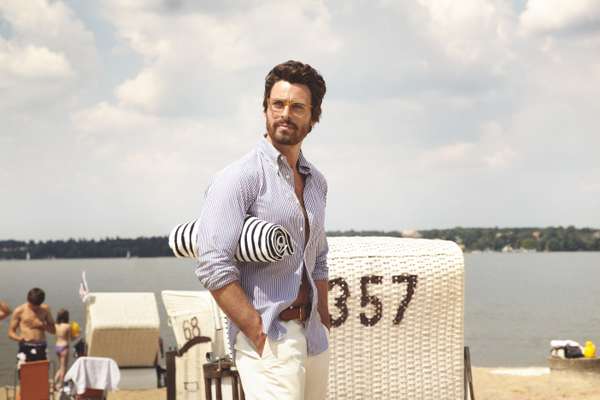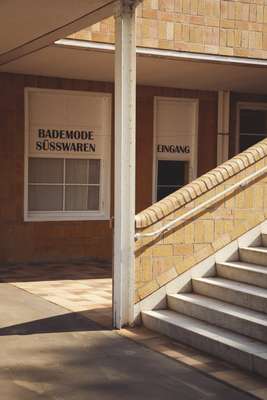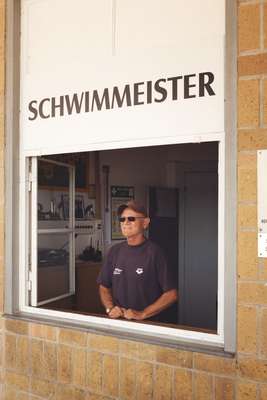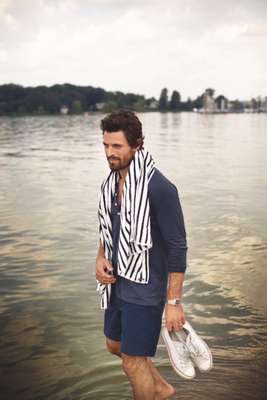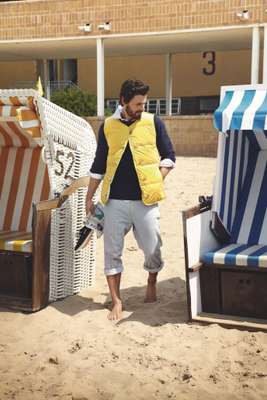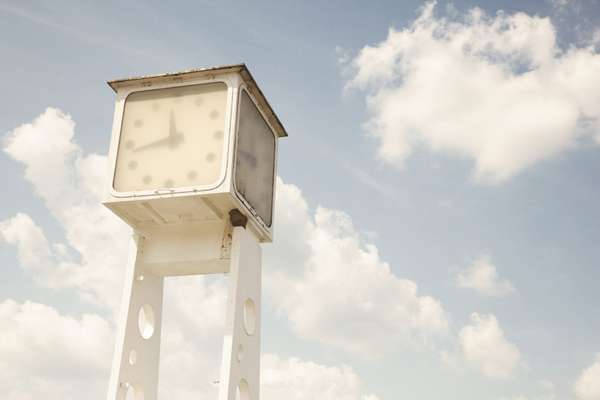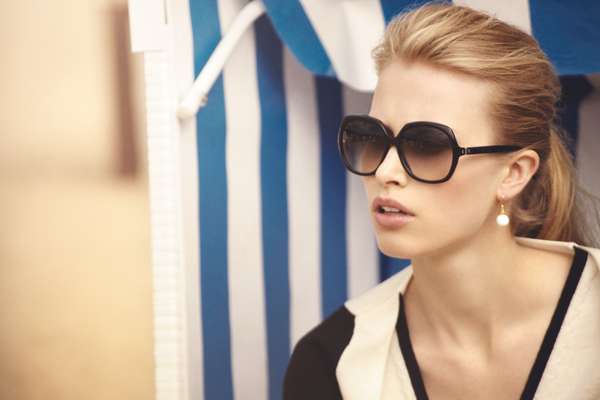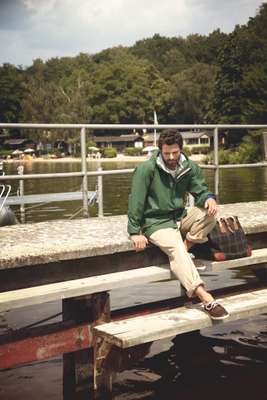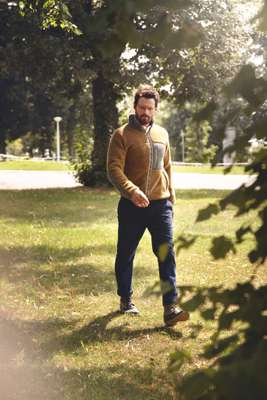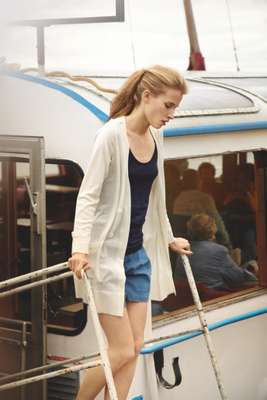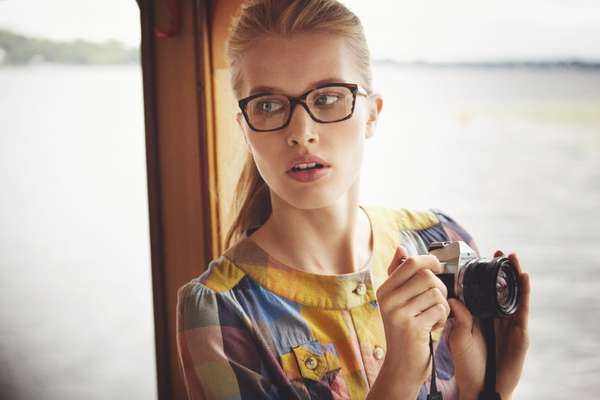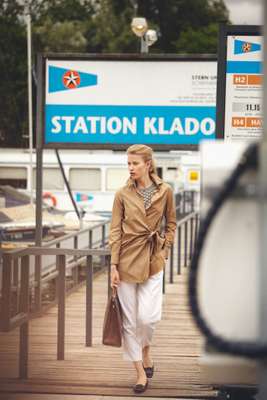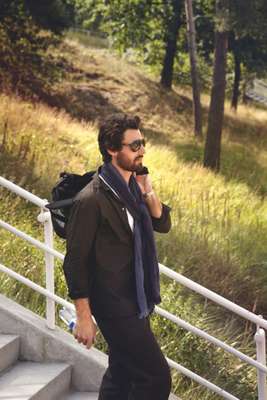 The suburb is also home to the Strandbad, Europe's largest lido (built in 1907), with a 1,275m beach made of Baltic Sea-imported sand. Its modernist Ermisch- and Wagner- designed structures date from the 1930s and underwent a €12.5m refurbishment, completed for its 100th anniversary.
Strandbad is still a bit of a hidden gem. The lido attracts 12,000 people a day in the summer, only about a quarter of its capacity, and 85 per cent of bathers come from the Berlin region.