Africa/Middle East / Global
Africa/Middle East
Briefing
The substantial motorcade of the 'humble' Ugandan president, Norway looks to turn Quatar's desert green and a new bridge betwen Egypt and Saudi Arabia.
Me and my Motorcade No. 26
Plane living
Uganda —
YOWERI MUSEVENI
When Yoweri Museveni was sworn in as Ugandan president in 1986, he made clear his disdain for leaders of poor countries that spent money on presidential planes. "The honourable excellency who is going to the United Nations in executive jets, but has a population at home of 90 per cent walking barefoot, is nothing but a pathetic spectacle," he thundered. Some 25 years later, Museveni is still in power and, perhaps unsurprisingly, his views on executive jets have matured somewhat. Two years ago he spent €33m on his own personal Gulfstream V jet. Museveni's people cite security concerns as the reason for the new plane, but there may be something else behind the decision: fear. In 2005, South Sudanese vice president John Garang plunged to a fiery death after taking a lift home in Museveni's Russian Mil Mi-17 helicopter.
Diplomats in Kampala, though, are less than amused by unconfirmed rumours that aid money was used for the latest jet, particularly when cutbacks in western embassies are forcing them to travel in the cheap seats.
Museveni likes to present himself as a simple peasant. "I'd much rather be at home with the cows on my farm than be president," is a regular refrain. For many Ugandans – 30 per cent of whom live on less than a dollar day – that image can be hard to swallow.
Museveni is not the only member of his family to use the Gulfstream presidential jet. He has also lent it to his daughter who used it to fly to Germany.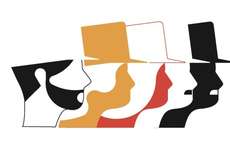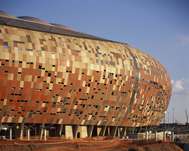 Despite the 2005 crash, Museveni still uses a top-of-the-range Mil Mi-17 to fly from his office just outside Kampala to either one of his ranches in the countryside. Other regional presidents such as Somalia's Sharif Sheikh Ahmed are still regularly offered – and readily accept – rides home after meetings with Museveni too.
Africans love Toyota. It's relatively cheap, reliable and spare parts are readily available. Museveni, too, loves a Toyota but his are a cut above those throwing up dust on Uganda's highways. His Toyota Cygnus and VX Land Cruisers are fully armoured and sourced from a specialist in Germany for a reported €300,000 a pop. For special occasions, Museveni likes to wave to the crowds from an open-top Mercedes-Benz G500 – the same model as the Pope's.
---
Poor score
South Africa —
STADIUMS
More than a year since South Africa hosted the Football World Cup, the 10 stadiums used are struggling to make ends meet. Only one, Johannesburg's Soccer City, is thought to be nearing profitability.
01.
Stadium: Soccer City, Johannesburg
Construction cost: €386m
Football matches since World Cup: 15
02.
Stadium: Cape Town Green Point
Construction cost: €457m
Football matches since World Cup: 7
03.
Stadium: Moses Mabhida, Durban
Construction cost: €325m
Matches since World Cup: 8
---
Type: Presidential and general
Date: 11 October
Candidates: The presidency will be contested by the incumbent, Ellen Johnson Sirleaf (pictured), and opposition leader Charles Brumskine.
Issues: Formidable challenges in rebuilding and reconciliation, following the brutal civil war in 2003. Corruption is endemic, while education and health services are few and far between.
Comment: It's never tactful to suggest poor people be patient. But from the abject state to which it had been reduced, Liberia has made progress – 10 years ago, a general election would have sounded miraculous.
---
Oasis maker
Qatar —
ENVIRONMENT
Norway is attempting the impossible: turning Qatar's desert green. The Sahara Forest Project, funded by the Norwegian government, aims to use sunlight, seawater and sand – all of which the Arab state has plenty of – to produce crops, fresh water and energy. A feasibility study has begun, but sceptics believe it will be some time before the desert blooms.
---
Bridging the gap
Saudi Arabia —
BUILDING
One of the world's largest bridges is set to be built between Egypt and Saudi Arabia, after the two countries finally agreed to construct a road link across the Red Sea. Plans to connect North Africa with the Middle East across the 32km stretch of water have been mooted since 1988, but the gargantuan cost of the project – estimated at $5bn (€3.5bn) – plus security objections from Israel – meant that work never commenced. Now, though, planners believe tolls from Muslim pilgrims travelling to holy sites in Saudi Arabia will make the bridge economically viable and boost bilateral trade.
---
Afghan President Hamid Karzai says that he wants to increase the number of female police officers from 1,000 to 5,000 by 2014, when the US are set to withdraw from the country. Women currently make up less than one per cent of the Afghan police force.