Thailand's first female PM Yingluck Shinawatra gets the once over for our Style Leader, and we report on Hanoi's urban masterplan and Japan's pay rise for its football heroines.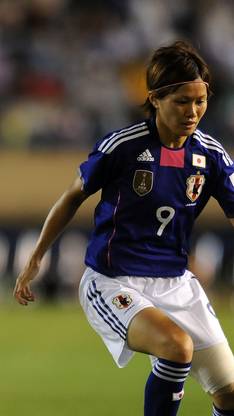 STYLE LEADER NO. 36
Suit and Thai
Thailand —
YINGLUCK SHINAWATRA
When the Pheu Thai Party (PTP) trounced its rival Democrats in a July general election, it was largely thanks to Yingluck Shinawatra – now Thailand's first female prime minister – who has been described in the press as "stylish and steely". Shinawatra, 44, is a former telecoms ­executive who ran for office at the bidding of her big brother Thaksin, the fugitive billionaire whose government was toppled by a 2006 military coup. The family name gave her brand recognition but Thais were also charmed by her common touch and melt-the-masses smile.
Thaksin called his sister "my clone" and her romp to victory was certainly pre-programmed. Being a woman is "a disadvantage, almost a disability" in Thailand's macho politics, says historian Chris Baker. Apart from her luscious hair, Yingluck was "sexed-down" in election posters to stress her maturity and seriousness. As PM, she favours lawyerly, almost funereal suits.
Yingluck's political honeymoon will be short. Post-coup Thailand has been turbulent, culminating in last year's deadly military crackdown on street protests by pro-Shinawatra Red Shirts. The country has had enough leaders in just six years to field a prime ministerial volleyball team. Yingluck must deliver on populist policies and, harder still, bring home her brother from exile in Dubai.
Happy-go-Yingluck's look:
Hair
Many female members of Thailand's testosterone-rich parliament wear their hair on the short side. But Yingluck goes for what analyst Chris Baker calls "the full lioness".

Face
Just enough resemblance to her brother to win over Thaksin supporters – but not too much to unsettle his many enemies. Great teeth, too, befitting the leader of the self-styled "Land of Smiles".

Suit
Yingluck is blind to brands and lets her close relatives do the shopping for her, insists Pheu Thai MP Jarupan Kuldiloke, a female academic elected with her. "She likes Thai silk, but has few chances to wear it," says Kuldiloke. Her dark suit is typically offset by pearls – wealthy Thai-Chinese women are often draped in gold but Yingluck is surprisingly bling-free with not even a wedding ring. She had a son with – but never married – a Thai business executive.

Shoes
The cheap, practical shoes worn on the campaign trail – they included rubber boots to wade through rice fields – have been discarded for high heels.
---
Capital gains
Vietnam —
CONSTRUCTION
Having celebrated its 1,000th anniversary last year, Hanoi is now planning for the future. With overcrowding already a major problem – and the city's transport system creaking badly – the government has approved an ambitious urban masterplan which aims to reshape the capital to accommodate an anticipated rise in population from 6.5 million to 9.5 million in 2030. The city plans to spend €130bn over the next 10 years on new buildings, revamped public services and the development of five key satellite towns – while avoiding what it perceives as the big mistake of similar, Chinese, projects by preserving central Hanoi's historic character.
---
On the up
Japan —
WOMEN'S SPORT
When the Japanese women's football team returned home with their World Cup trophy in July, they were celebrated as national heroes.
The team's success has prompted the government to boost funding for women's sports. The budget for female athletes' training programmes will rise to €2.3m – double what it was a decade ago. It's still far less than the men get, though.
---
Smashing time
China —
MUSEUMS
China's museums are in dire need of more capable hands. The Palace Museum in Beijing is facing scrutiny over a lack of staff training after a researcher accidentally smashed a Song Dynasty-era dish into six pieces while conducting recent tests on it. Then came allegations the museum had covered up four similar mishaps.
The problem, according to Pan Shouyong, an academic at Beijing's Minzu University, is that 90 per cent of museum personnel in the country lack university degrees and few have adequate training. "This will help make the case for more professionalisation," says Marc Wilson, a US-based China art expert.
---
Keep it in the family
India
In the Chhattisgarh and Madhya Pradesh states, police regulations allow a family member, regardless of age, to take the post of an officer who dies in service. Children as young as five have put on a uniform.