Culture / Global
Culture
Briefing
Book, film and music reviews, plus culture editor Robert Bound on what makes an icon.
Singular snapshots of power
Mao excelled at it – as has Steve Jobs and, to a lesser extent, Colonel Gaddafi. They all ran the show in their own likeness
By Robert Bound
This morning the bathroom radio announced that the rebels in Libya, having "taken" Tripoli, were moving to Sirte to catch Colonel Gaddafi – there's a million dollar bounty for him dead or alive. The next item told me that Steve Jobs had resigned as chief of Apple. The back pages of English and Indian newspapers this summer were full of pundits wondering when Sachin Tendulkar, India's talismanic batsman, would finally score his 100th first-class hundred. So what's in an icon?
This isn't just an exercise in "three's a trend", more a hastily assembled line-up of newsworthy figureheads. What is it that drives the rebels to bring down Gaddafi himself after defeating his men and trashing his bunker? Gaddafi-capture isn't simply about retribution and bloodlust – there's a sense of destroying the icon; smashing the symbol. While Gaddafi lives, even in exile, any new government will have a formidable opposition in the nation's subconscious.
Steve Jobs's black rollneck, blue jeans and boatish white sneakers are separated by a million miles of gold brocade from the Libyan demagogue but his "everyman billionaire" uniform implies constancy and is as recognisable as the Apple logo or an "i" prefix on a premium gadget. Jobs's very noticeable spot at the top of his firm has likely been more as a figurehead than a decision-maker in recent times; to know that the icon survives is balm to the fickle fluctuations of a company's stock price. Apple will not be so investable after his exit.
Our understanding of the icon is unconscious, primal and powerful. The icon relies on repetition and singularity. Andy Warhol's Mao series were his best for some but his comment that "the Chinese don't believe in creativity… the only picture they have is of Mao Zedong" summed up Mao's understanding of himself as an icon.
It's been written that religion, politics, business and most recently, sport, are in thrall to the cult of personality and while a million images of David Beckham will help sell magazines, they only add up to fame. An icon is the one image: the crucifix, Mao's official portrait, Gaddafi in uniform. And then the rest: Marilyn's air-vented dress, Jobs at the dais, Tendulkar the Little Master raising his bat to the grandstand for the last time.
They're potent, these postage stamps of portraiture in the back of our minds. So whether you're a master of modern technology or a megalomaniac and a monster, channel your inner Mona Lisa.
---
1. Graphic novel
The Death-Ray
Daniel Clowes
Nobody handles a tale of chronic ennui like Daniel Clowes. This latest book, from the author of Wilson, is the story of awkward Andy, who – after the puff of a cigarette – gains super-powers. Andy and trusty pal Louis then act on Andy's various petty rivalries, in a smart and hilarious testament to the potential of the comic book form.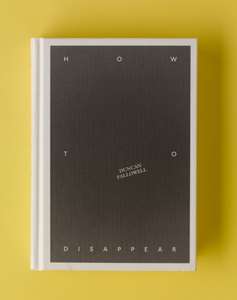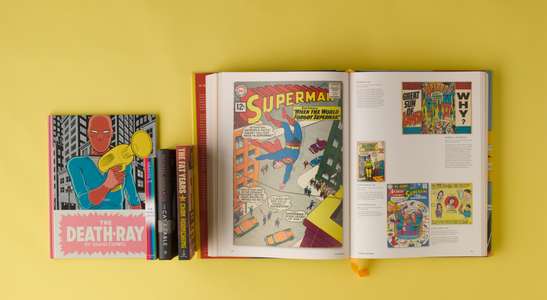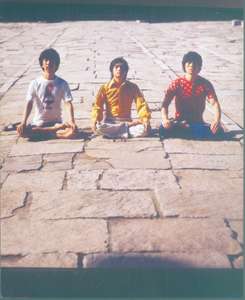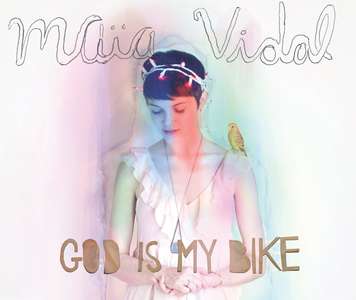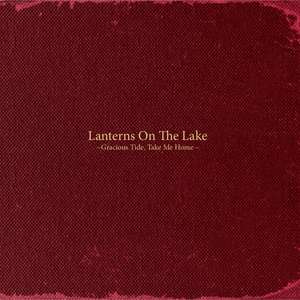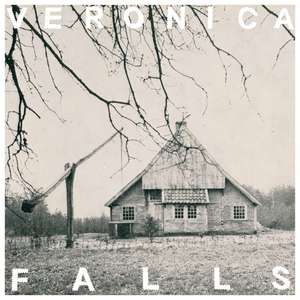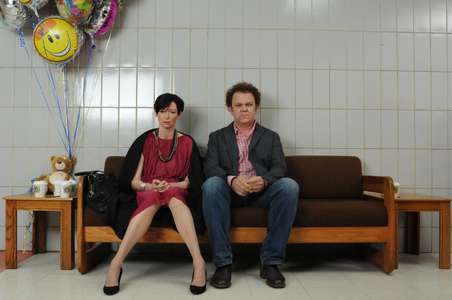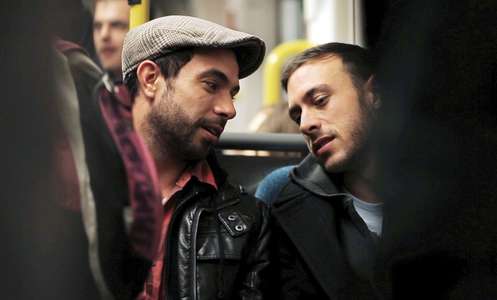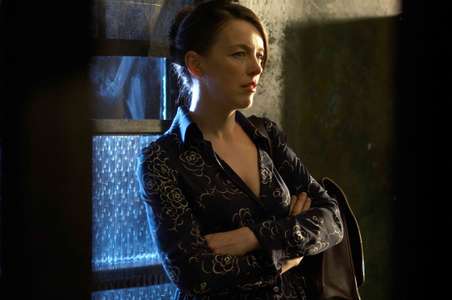 2. Collection
Granta 116: Ten Years Later
Marking the 10th anniversary of the 9/11 terrorist attacks, Granta has assembled an array of literary talent for Ten Years Later, a series of 16 essays, stories and poems, from novelists Tahar Ben Jelloun and Nadeem Aslam to foreign correspondents based in the Middle East and Asia such as Anthony Shadid and Declan Walsh. The latter's "Jihad Redux", a stunning piece of historical reportage, is a stand-out.
3. Fiction
The Cat's Table
Michael Ondaatje
The Sri Lanka-born Canadian made this book's same voyage from Ceylon to London (and then on to Canada) as a child, but autobiography doesn't linger for long in this tale written from changing perspectives – the ocean liner's a whole world for a child but it's described with the nudges, winks and wisdom of a writer.
4. Fiction
The Fat Years
Chan Koonchung
This re-writing of recent Chinese history – there's a missing month during which China took economic control of the world – has a familiar Year Zero-ish theme, done with a verve and sense of humour achieved by an odd cast interviewed for their slowly resolving recollections. It was only a matter of time until China produced an Aldous Huxley of the doubting, dystopian Brave New World era, and Chan is the first to reach the West in fiction.
5. Comics
75 Years of DC Comics: The Art of Modern Mythmaking
Paul Levitz
Before the house became famous for Superman, Wonderwoman and Batman, it was doing a Beatles: sticking its neck out and writing its own material in a world of copycats. 1935's New Fun No.1, in which Don Drake battles Ant People on the Planet Saro, became a stable of heroes, villains, caped crusaders and strange new worlds that echoed American triumphalism and lingering doubt. This behemoth celebration is a single-volume exhibition of the magnetic power of the humble comic strip.
---
Commissioning, editing, designing and printing its own titles, Ditto Press is a fully integrated set-up based in a single room in East London. Having cut its teeth on designing materials for the Tate and ICA, How to Disappear is its first book. A gonzo-style romp from British writer Duncan Fallowell, it takes the reader on a global journey of life-changing encounters that never happened.
---
Rock
Beautiful Rivers & Mountains
Shin Joong Hyun
A collection from South Korea's electric guitar virtuoso from 1958-1974. American Forces Radio flooded Seoul and its kids aped the jazz, soul and – especially here – psychedelic sounds. Doo-wop bunny girls give way to bewitching wig-outs and yearning love songs rendered exotic in Korean.
Pop
God is My Bike
Maïa Vidal
This singer-songwriter born of French and Japanese/German parents who lives and works between Barcelona and New York after studying in Montréal has made a record that's a bit of a mixed bag. Shocker. This debut – always crammed with ideas, too, aren't they? – is saved from being a clever, fair-weather friend by Vidal's voice, solid songs and charming use of lullabies and waltzes.
Electro-folk
Gracious Tide, Take Me Home
Lanterns on the Lake
Oh, listen – autumn's here. And normally you'd mind, but these musical mists and their lyrical mellow fruitfulness can come shed their leaves across my burnished sunset anytime. This new six-piece evoke the beautiful countryside outside their native Newcastle as they spin tales of love and the sea on piano glissando with a Mazzy Star swoon of cello, harmonica and backwoods charm.
Indie
Veronica Falls
Veronica Falls
The Scotland-America axis of indie continues its power-struggle; what Glasgow stole from California in the early 1980s, later nabbed by New York, returns to the UK in Veronica Falls' lovely harmonies and guitar jangles. Veronica's charm is this old-fashioned album – 12 short, good songs to worry over in your black-painted bedroom. So far, so fey; but hey, pop ain't original, either.
Horror-comedy
Troll Hunter
Director: André Øvredal
This hideously entertaining and confoundedly chilly ride through the spooky forests and breathtaking fjords of Norway is an uneven mix of all the things director André Øvredal finds funny and frightening, presumably: cinéma verité, the Norwegian boonies, trolls. What starts out as a tense Blair Witch-er soon turns into a monster movie dictated by Nordic myth, a dangerous quest and huge, stinking beasts. Beware of bridges.
Drama
Broken Lines
Director: Sallie Aprahamian
A gloomy yet erotic tale about four people from different worlds trapped in dysfunctional relationships. Property developer Jake meets waitress B and they start an affair; he cheating on his fiancée, she on her troubled boyfriend. Set in north London's Finsbury Park, the plot follows them into facing their choices and ultimately having to move forward with their lives. Broken Lines is a must-see indie with a brilliant performance by Paul Bettany as Chester, the paralysed former boxer boyfriend.
Drama
We Need to Talk About Kevin
Director: Lynne Ramsay
British director Lynne Ramsay's interpretation of the Lionel Shriver novel going by the same title was a surprise Cannes hit. Tilda Swinton stars as Eva, a mother torn by the atrocious crime her son Kevin commits at his high-school two days before his 16th birthday. The film replays Eva's life and the role her malevolent son has had in ruining it, from the minute he was conceived to the events building up to Kevin's horrific actions.
Drama
Weekend
Director: Andrew Haigh
Jaded lifeguard Russell is struggling to justify his ambiguous take on sexuality when challenged by ambitious new lover Glen, whom he meets in a club on a random Friday night out. Set mostly in an unnamed suburban tower-block, British director Andrew Haigh's latest indie artfully places some refreshingly awkward questions among the mundane decor. The graphic and teasing cinematography and a gently challenging tone steer this beautifully compact feature away from the kitchen sink, making Weekend a one-two-three-night-stand worth remembering.
---
Q&A
Sandra Hebron
Artistic director
London Film Festival
This year's 55th edition of the BFI London Film Festival runs from 12-27 October. Screening over 300 films from around the world, it will also be the last for Sandra Hebron as artistic director.
What's your most memorable event of the LFF?
Our first ever screening in Trafalgar Square in the festival's 50th anniversary year, or audience standing ovations at David Lynch's The Straight Story and Michael Moore's Bowling for Columbine.
What are the most significant changes in filmmaking since you took over at the LFF?
Without doubt the development of digital technology. It has made it possible for emerging filmmakers to get their films done in a way that wasn't possible when they were reliant on waiting for funding.
What are the top three must-see titles of the LFF this year?
George Clooney's The Ides of March, Cronenberg's A Dangerous Method and Madonna's W.E.
Up-and-coming British directors to watch closely?
Carol Morley, with her fascinating documentary, Dreams of a Life; Tinge Krishnan's debut feature, Junkhearts, and Simon Pummell, whose Shock Head Soul offers original convergence of documentary, drama and animation.
bfi.org.uk/lff