Defence / Global
Defence
Briefing
The one part of Yemen that's still paradise, plus the US creates a new naval base in Singapore.
Blissful isolation
Yemen —
SOCTORA ISLANDS
While Yemen's slow-motion collapse from dictatorship to failed state continues unabated, there is a group of Yemeni islands in the Indian Ocean that are enjoying something of a different trajectory.
Positioned just east of the Gulf of Aden, and only 80km from the Somali coast, the archipelago of Socotra is a small string of islands described by some of the world's most famous explorers, from Marco Polo to Trisão da Cunha.
These days Socotra is sought after less for its beauty than for its strategic importance. The government in Sana'a – or what remains of it now that President Ali Abdullah Saleh is in Saudi Arabia – has reportedly opened discussions with US officials about using Socotra as a potential military base.
US interest in Socotra is not surprising, in light of the threats from terrorist groups based in Yemen and Somalia. Given its position close to the Gulf of Aden, Socotra could also be important in the fight against piracy.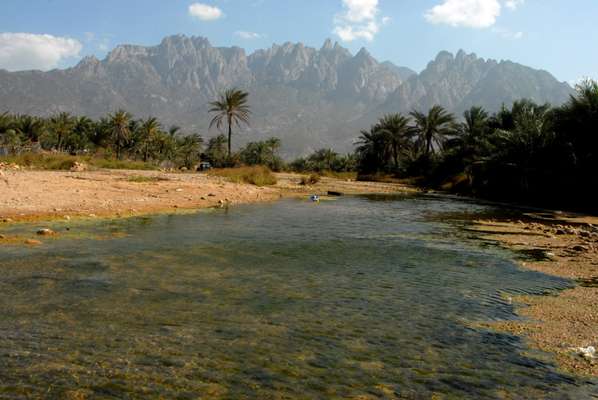 Analysts believe the island is unlikely to remain unaffected by the power vacuum in Yemen for long, however. A recent report by the International Maritime Bureau warned that the current instability in Yemen could lead to the island being used as a safe haven for gun-runners and pirates.
---
Feeling blue
China —
CYCBER WARFARE
China is playing catch-up in many fields of military science, but it is the world leader in one critical defence arena: cyber warfare. While most countries are still figuring out how to compete on the virtual battlefield, China has created a cyber "commando unit" called the Blue Army.
The Blue Army's official task is to defend China against electronic attack. But with so many cyber attacks being traced back to China, the suspicion is that it has secretly been co-ordinating China's extensive "hacktivist" community. High-profile victims of cyber strikes have included Google, which pulled out of China after its Gmail system was compromised, and the Pentagon, which had 24,000 sensitive military files stolen electronically in 2011.
---
Fear factor
Australia —
MILITARY
China's thirst for commodities may have helped Australia escape the worst of the global financial crisis but Canberra is wary of its powerful neighbour's military might. After Australia's submarine fleet was doubled from six to 12 in 2009, leaked documents revealed the increase was prompted by fear of China.
These same concerns are driving US-Australian defence co-operation and the prospect of US naval vessels being stationed for the first time at Australian bases is likely to be settled later this year.
The only sticking point is the location: the Americans favour sun-kissed Perth, but the Aussies want them on the northern coast – nearer to China.
---
Old ways die hard
Mongolia —
FIGHTER JETS
Mongolia, sandwiched between its two giant neighbours, China and Russia, has recently found its friendship sought enthusiastically by both thanks to its abundant natural resources. The US has also been paying the country attention, initiating military exercises thanks to Mongolia's important strategic location. However, when it came to procuring its first new fighter jets in 30 years, Mongolia – a former Soviet satellite – announced in August that it would be sticking with what it knows: buying Russian. The five MiG-29 fighters, due to arrive later this year, will represent a dramatic capability update for the Air Force, though policing Mongolia's vast airspace is near-impossible.
---
Military relations between the US and Singapore have moved up a notch. The US plans to deploy combat ships to Singaporean waters – the first time US Navy ships would be permanently based in the city-state, which has long served as a maintenance and support facility for the US Pacific fleet. The ships, which can operate at high speeds in shallow waters and engage submarine-hunting drones, are among the most advanced in the US Navy. Though the deployment's mission remains unclear, the move is sure to send a strong signal to China and its military strategists eyeing extended reach into the South China Sea while confirming US unwillingness to cede Asia-Pacific influence.
---
There are only three countries in western Europe that do not have a fully armed police force: Norway, Britain and Iceland. Norway's neighbour, Sweden, began requiring its officers to carry guns in 1965.