Design/Architecture / Global
Design/Architecture
Briefing
New projects, products and news from the design world.
Divinely inspired
Austria —
CHURCH
The sleepy Austrian town of Hainburg is home to a dramatic new church by Vienna practice Coop Himmelb(l)au. The Martin Luther Church rises over the town's rooftops in a flourish of twisted steel, inspired in part by the natural architecture of seashells and also by a late Baroque church nearby.
The roof structure, built in a shipyard, rests on four giant steel columns and the interior is flooded with natural light, guided down through three large, angled openings. The striking composition is finished with a 20m-high steel bell tower at the church's entrance.
coop-himmelblau.at
---
OLD AND NEW
Seeing a pattern
USA/UK —
TABLE AND LAMP
The latest addition to Herman Miller's "Select" reissue programme is George Nelson's round Tray Table, designed in 1961. The white-ash tray surface is inlaid with walnut and santos palisander in a signature pattern. The design calls for a simple companion and RCA graduate Jack Smith's Full Circle Light does the trick. The ball hinge mechanism means light can be angled in any direction, with no screws or springs.
hermanmiller.com; jacksmith.co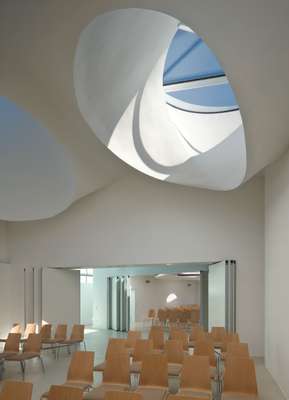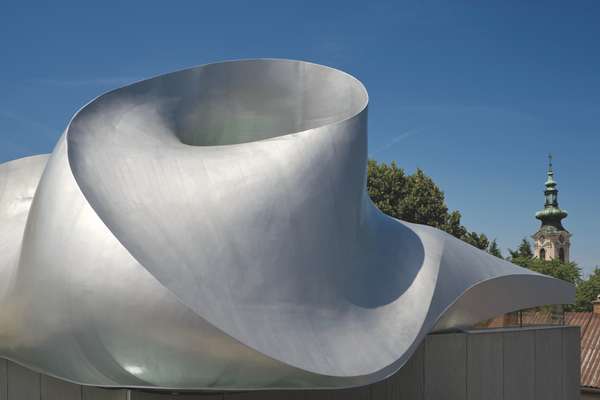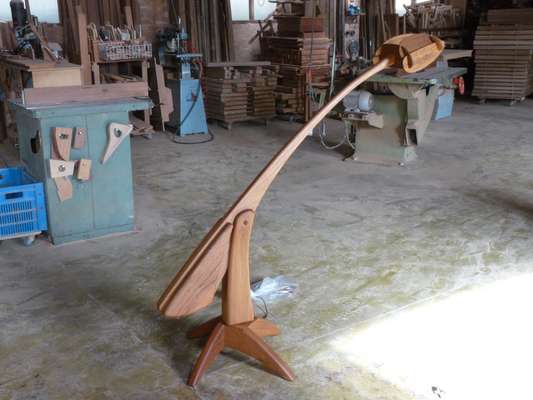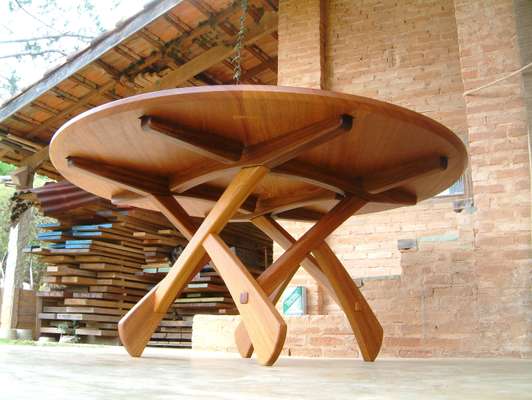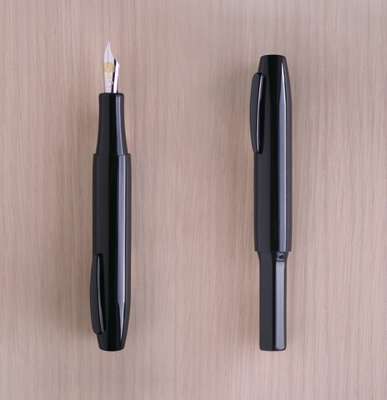 ---
Joint force
Brazil —
FURNITURE
Japanese-Brazilian designer Morito Ebine is one of the design world's better-kept secrets, practising traditional carpentry just for the love of preserving skills. "It's me in my workshop and three friends – how did you find our work?" he asks, when Monocle calls. From his Santo Antonio do Pinhal workshop in the state of São Paulo, he creates extraordinary, sculptural wooden furniture. "We use no screws or glue and we assemble it by force, twisting the parts until the joint fits completely," he says.
moritoebine.com
---
Real writing
UK/Singapore —
PEN
London design office Industrial Facility has created a mighty fountain pen for Singaporean firm Elephant and Coral. The Pentagon has a cap that twists on to the barrel to become the body and the 18-carat gold nib is designed by Singaporean artist Tham Pui San.
elephant-coral.com; retailfacility.co.uk
---
Q&A
Daniel Charny
Curator, lecturer and consultant
London
Charny has recently curated Power of Making, a joint exhibition by the UK's Crafts Council and the V&A museum.
Why is Power of Making so relevant at the moment?
We are in a fascinating time on many levels. Culturally, craft, design and art are vying for creative attention in similar spaces. Socially, the exhibition echoes rising interest in making as people react to pressures of changing financial and ethical values. Politically, Power of Making addresses attitudes to makers and making, both of which are critically intertwined with creativity and innovation, which in turn are critical to the knowledge economy.
How did you go about curating the exhibition?
I started collecting examples of many different types of making through disciplines, techniques and skills. I collected images of around 700 things and whittled them down to an exhibit list of 105 makers. Hopefully all their objects have either an awe or wow factor – sometimes both.
What does the exhibition consist of?
It's a cabinet of curiosities of our time, full of ingeniously made objects. A mixture of craft, design, engineering and fine art, including a section of dry stone walling, a prosthetic hand, a sculpted lion Ghanaian coffin, a Fantastic Mr Fox puppet and a self-made 3D printing machine.
What do you hope people will take from it?
I hope it will fuel their curiosity and excite people to make. I hope it offers insights into how thinking by making is a powerful creative process.
Power of Making is at the V&A until 2 January 2012.
vam.ac.uk/powerofmaking
---
Collector's item
Knoll playing cards, 1960s
Knoll made this collector's set of playing cards, replacing the usual families with its furniture portfolio. The cards are divided by colour, designed for the traditional game "Quartet".
knoll.com