Diplomacy / Global
Diplomacy
Briefing
Pakistan says thank you with mangoes, Lithuania gets into a sticky spot over street names, and Monocle heads to Hanoi to meet the Palestinian ambassador to Vietnam.
Ambassador No. 04
Talking the talk
Hanoi —
Palestinian Embassy 
Saadi Salama Altumaizi, the Palestinian ambassador to Vietnam, has just returned from another difficult trip to his homeland. Escorting a group of Vietnamese journalists on a tour of the West Bank, his party was held up for several hours at an Israeli checkpoint while waiting to enter the Palestinian territory. The reporters had already been forced to wait in neighbouring Jordan for four days. But rather than feeling embarrassed by this, Salama is pleased. "It was good for us ­because the Vietnamese realised how the Palestinians are suffering because we are under the direct occupation of Israel and are not in control of our borders," the diplomat says over a cup of Palestinian coffee in his office.
Although more than 100 countries around the world recognise Palestine, which is split between Fatah-controlled West Bank and Hamas-ruled Gaza, full recognition at the UN remains a contentious issue. But Vietnam has an old diplomatic friendship with Palestine that dates back to 1968 when both Vietnam and the Palestine Liberation Organization (PLO) were in open conflict with the US. Salama also has a long-standing relationship with Vietnam, having first come to Hanoi in 1980, aged 19, to take up a university place at a time when opportunities for higher education in his homeland were limited.
Salama mastered the tonal Vietnamese language while completing a degree and started working as an information officer in the Hanoi mission of the PLO's nascent foreign service before moving to Laos for a new challenge. After leaving southeast Asia for Yemen, where he rose to become ambassador after a decade as deputy head of mission, he moved on to Ghana before returning to the Vietnamese capital in 2009.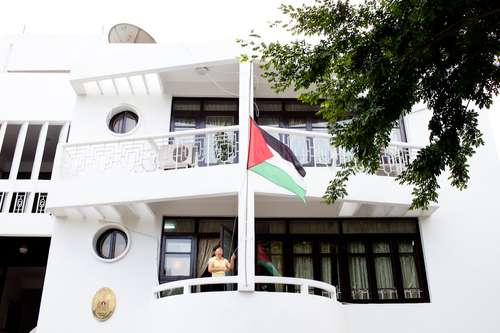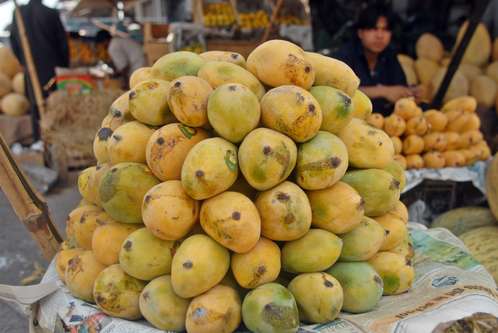 He is one of a few diplomats in Hanoi who speak fluent Vietnamese and is perhaps, he suggests, the only Arab in the world with this ability. His language skills and warmth have made him a fixture on Vietnamese TV, where he raises the profile of the Palestinian cause.
With his family living in France, Salama has immersed himself in his diplomatic duties. He attends official events four nights a week, he says, before excusing himself to rush off to lunch with the Venezuelan ambassador.
Palestinian diplomacy in Hanoi:
The embassy The Palestinian embassy, which Vietnam provides rent-free, is located in an unspectacular Soviet-style building in a compound on the outskirts of Hanoi. But Salama's residence, in a French colonial villa, is much more charming. Most evenings, he walks around the nearby Hoan Kiem lake.

The staff Salama, who is also accredited to Laos and Cambodia, has a staff of three Palestinians and seven Vietnamese. The bureaucracy and diplomatic formalities in Communist-ruled Vietnam mean that there is always plenty to do.

The challenges In addition to deepening political and cultural ties with Vietnam, the 50-year-old is keen to promote trade links through a new joint business council. Currently, more than 40 per cent of what Israel imports from Vietnam, including rice, fish and cashew nuts, is re-exported to Palestine by Israeli businessmen, Salama says. "Direct trade between Vietnam and Palestine is very low," he adds. "My duty is to figure out a way to make direct contact between Vietnamese and Palestinian businessmen."
Bearing fruit
Pakistan —
US RELATIONS
One might believe relations between Pakistan and the US had deteriorated past the point at which amends can be made by gifts of perishable items. Pakistan is hoping otherwise: its embassy in Washington recently sent several crates of Pakistan's famed Chaunsa mangoes to senators and congressmen.
This is partly an expression of gratitude for America's recent decision to lift a ban on the import of Pakistani mangoes, which for decades had been forbidden for failing to meet US standards of pest control. But it is also a conciliatory gesture – squabbling tribes in Pakistan traditionally offer gifts of mangoes to signify a willingness to conciliate.
---
Under the spell
Lithuania —
STREET NAMES
Where Lithuania and Poland are concerned, spelling can ignite diplomatic rows. The latest was sparked by Vilnius city council's decision to name a street after late Polish president Lech Kaczynski. Lithuania's constitution states that names can be written only in Lithuanian so the street will be named Lechas Kacinskas. Warsaw has registered its disapproval.
---
As UN peacekeeping forces have grown, so too has the number of UN police officers. There are now 17,500 police officers from Kosovo to Côte d'Ivoire wearing the blue beret.