Breaking the news / São Paulo
Expo 47: Press forward
Operating out of Brazil's business and finance capital, 'Folha de S.Paulo', which dates back to the 1920s, is a newspaper success story. With a nose for an exclusive and a band of dedicated journalists, it continues to set the news agenda within the country.
With the aid of a logistics system that would dazzle a mathematician, the first copies of Folha de S.Paulo hit newsstands in São Paulo at 03:50 and the same edition can be picked up just four hours later a mighty 4,800km away in the town of Boa Vista in the far north of Brazil. Nothing can go wrong. Nothing does go wrong. One mistake, one more minute on the clock, and all could be lost or, in the case of Folha de S.Paulo, hundreds of thousands of readers could wake up without their daily read on their doorsteps or at the newsstand on the corner.
And this operation, which has been taking place for 90 years, can only be achieved with the help of some 2,000 people from pilots to printers and waiters to advertising executives – plus 450 journalists. But in an era when many foretell the death of print, why is so much money and effort being invested in a traditional newspaper? In the case of Folha, Brazil's most influential paper, the answer is simple: increasing numbers of Brazilians are reading its pages. It now sells an average of 305,000 copies a day and, because each paper is often shared among several people, it boasts a readership of 2.4 million.
A poll in July, conducted by IVC, the agency responsible for assessing the circulation of newspapers in Brazil, showed that the paper is growing at 5 per cent a year, while advertising revenue is steaming ahead with growth of 10 per cent year-on- year (this doubles to 20 per cent when it comes to the paper's internet version, folha.com). "Print still has primacy. For every €100 that comes into the company, €90 comes because of our print product," says editor-in-chief Sérgio Dávila. It's a scenario that newspaper proprietors in the US and Europe have not been able to enjoy in decades.
Dávila explains how the booming readership adds to the influence of Folha. "Do you want an example of our power? Of the four Brazilian ministers who have recently fallen from power, three of them stepped down because of us." The executive editor, who has devoted 18 of his 45 years to Folha, speaks eloquently about the company that he is so clearly proud to work for. He started as a reporter, then became an editor, covered the war in Iraq, worked as a US correspondent for 10 years and, since March 2010, has been back in Brazil in his current role.
The latest government minister to resign was the minister of defence, Nelson Jobim, who stepped down in August. Folha ran excerpts from an article that was going to be published in the magazine Piauí in which Jobim called other ministers "feeble" and "muddled". He also revealed that he had actually voted for President Dilma Rousseff's rival, José Serra, in the 2010 presidential elections. He might have got away with the comments in the small circulation Piauí but once they appeared in Folha his fate was sealed.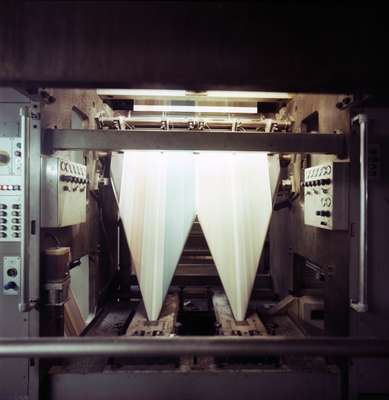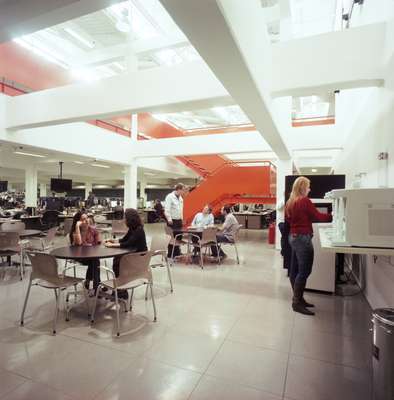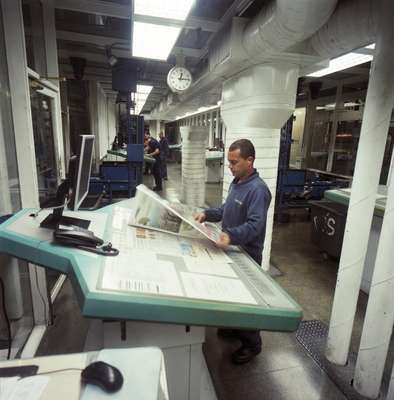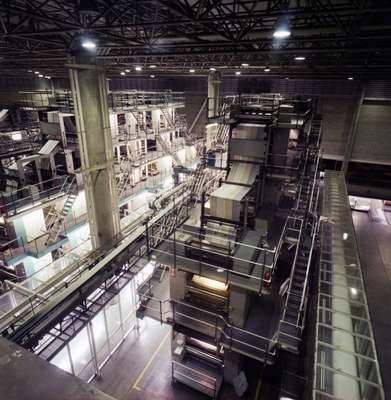 The newspaper's popularity comes not from the daily reporting on politics or about the stock markets but from its fresh focus on analysis, long narratives and a steady stream of old-fashioned scoops. This is achieved through a team of 25 special reporters. They are all senior journalists who are under no obligation to produce copy every day but instead are given the time and resources to uncover bigger truths. "The obligation on them is to bring us the stories that nobody else has," says Dávila.
Launched on 19 February 1921 as Folha da Noite, the story of the paper reflects the history of Brazil. The title was launched to draw attention to the shortcomings of public services in São Paulo. In the following decade, under the command of a coffee grower who bought the newspaper, it defended the interests of farmers and campaigned for better public health. A big change came in 1962 when the paper, now renamed Folha de S.Paulo, was acquired by businessman Octavio Frias de Oliveira, whose family are still in charge of the newspaper.
In the 1960s, like many similar publications in the country, Folha supported the military dictatorship. This also made it a target and over the next decade its building and the cars of its staff were regularly attacked by opponents of the junta. Then in the '80s, when Brazil was going through a democratic transformation, Folha played a key role in pressing for reform and this helped it win a more intellectual class of readers – and also multiplied its profits.
Today the Folha Group comprises five companies, divided into 11 business units, including the Datafolha Institute, dedicated to media research, two other newspapers (Agora and Valor Econômico), a printing site, a book publishers (Publifolha), a news agency (Folhapress) and the largest internet portal in Brazil, UOL (Universo Online). In 2010, the Folha Group had a turnover of €1.8bn, with net income of €262m.
Since the death of Octavio (better known as Seu Frias) in April 2007, Folha de S.Paulo has been run by one of his four children, Otavio Frias Filho. Softly spoken, Frias Filho is a reserved figure. But away from the fray of newspapers he writes plays (as well as a collection of essays and children's books, his successes include theatre productions Rancor, Don Juan and Terceiro Sinal). His brother, Luiz Frias, is the president of UOL and the Folha Group and is also a musician, playing guitar in a rock band.
Since the 1950s the newspaper's HQ has been a rundown nine-storey building in downtown São Paulo, fenced off to keep out the neighbourhood drug dealers and prostitutes. From the outside it is hard to imagine that it houses a bustling 24-hour newsroom. The editorial staff are spread over two floors. On one of them are the "hot" sections (politics, daily news, business). On the other the "cooler" sections including culture, weekly sections and magazines (the weekly sãopaulo, and monthly Serafina).
There is a faded glamour inside the building. Yet despite a recent renovation by a cutting-edge São Paulo architecture office that took inspiration from the newsroom of The New York Times, Folha is not a place that would win any awards for its facilities. Staff complain about the lighting, the air conditioning is usually cranked up too high, the chairs are uncomfortable and there's nowhere to eat. Another thing that doesn't motivate people is the lack of copy editors or fact-checkers. Each journalist is responsible for the accuracy of their work. "We are thinking to hire one [copy editor] with our own money," jests Kátia Lessa, a sãopaulo weekly reporter. Until three years ago, a sort of electronic scoreboard used to show all the errors committed in the day's edition – and names of the perpetrators. Things are now a little less draconian, but every journalist gets a monthly report card, pointing out their mistakes, be it checking facts, a missing comma or a misused verb.
"Here I feel free to write about how and what I want," says columnist Adriana Küchler. "Folha, among the others Brazilian newspapers, is one of the most committed to strictly follow its principles, such as having a policy to admit its own mistakes."
In the digital arena Folha de S.Paulo has followed a wise route: it has never offered free access to its online content. "Once you give something for free, you'll never be able to charge for it again," says Dávila. Journalists from the paper also produce news for online, mobile applications and the tablet – there are no separate teams. Editors decide which news has the strength to wait for the newspaper the following day and which deserves to be published instantly on the web.
Given the rise of the middle classes in Brazil, the long life of newspapers is assured. In addition to spending on travel, clothes and electronics, this new demographic also wants to define itself intellectually. They migrate from the popular journals such as Agora (€0.65) or the Diário de S.Paulo (€0.40) to more elite titles such as Folha de S.Paulo, which at €1.1, costs twice as much.
But in the end, what makes Folha an essential part of so many people's lives? "What we want is to take the reader out of their comfort zone. The newspaper that always pleases its readers is a newspaper without personality," says Dávila. "Folha is a journal that fosters innovation and is always dissatisfied with its own editorial performance, believing it can always improve," says Otavio Frias Filho.
Folha de S.Paulo in numbers
384 articles per issue on average
305,000 newspapers sold daily on average
1,372 delivery vehicles (cars, trucks, motorcycles and planes)
1,104 towns and cities served by Folha
9,566 newsstands carry the paper in Brazil
2.4 million daily readers
10 international staff correspondents
500 new articles every day on folha.com
450 journalists
2,000 employees in total
132 infographics per issue on average
500,000 plus Facebook fans