Travel edits / Global
Monocle travel guide
On Monocle's world tour this month are a Long Island hotel that takes you back to those summer camp days, cocktails and kebabs from Israel's finest chef and coffee couture in London.
Patissier Adriano Zumbo studied pastry and chocolate making in Paris. Having returned home he's forged his own style, creating bold pastries with quirky names: "Yuzu no a Nothing" sees graffitied lime macaron biscuits sandwiched with caramelised pineapple and yuzu (Japanese citrus) cream. His second patisserie recently opened in the beachside suburb of Manly. A mural by Sydney artist Hugh Ford adorns the walls, picturing children bouncing on choux-pastry puffs.
adrianozumbo.com
Zumbo holds an annual "macaron day" each November. A queue snakes down the street, with customers keen to sample the 100 flavours on offer including rice pudding and popcorn. "Zumbo the Kid" layers Vegemite bavois, peanut butter cream and raspberry jelly on a flourless chocolate biscuit base coated in chocolate peanut ganache.
---
Chef Meir Adoni's restaurant Catit has been Tel Aviv's most refined dining experience for years, and with his recent venture, Mizlala. he proves he's securing his status as Israel's leading chef. Located in a renovated Bauhaus building in the White City district, Mizlala – meaning "pig out" in Hebrew – pairs pan-Med comfort-food classics with the city's most inventive cocktail list. Dishes are served on a curved wooden bar or within a whitewashed dining room illuminated with splashes of colour by architects Omer and Niva Laichter. Branding agency MOO&AR also pitched in, creating the clean-lined identity in Mizlala's myriad menus.
mizlala.co.il
Palestinian tartar (ground beef rump with raw tahini, pine nuts, charred eggplant purée, cumin and parsley) followed by linguini in butter with sage, garlic, white asparagus, brioche crumbs and poached egg tempura.
---
Casa Gangotena
Quito, Ecuador
In the historical centre of Quito is the newly opened Casa Gangotena. Situated in the Plaza San Francisco and surrounded by 16th-century architecture, the building was previously the palatial family home of the Gangotenas, one of Quito's leading families in the 19th century. Thanks to a makeover from acclaimed interior designer Diego Arteta and architect Pedro Jaramillo, the three-storey Casa Gangotena has 31 elegant bedrooms from where you can admire the majestic views of the Pichincha volcano.
casagangotena.com
---
Hostem x Arts & Science
London
Sonya Park's Arts & Science comes to Hostem in Shoreditch, London, with a men's and womenswear pop-up shop.
hostem.co.uk, arts-science.com
---
Tucked into a former butcher's shop on a busy street in Berlin's Prenzlauer Berg district, Japanese delicatessen Nazuna proves that small is beautiful. Here, owner Tsuki Hasegawa (right), a Kyoto native, creates Japanese morsels that transcend sushi. Bite-sized sweets, such as "Earl Grey balls" or cheesecake with soy sauce and black beans, combine innovative flavours and textures; bento-box lunches are available for people in a rush.
nazuna-berlin.com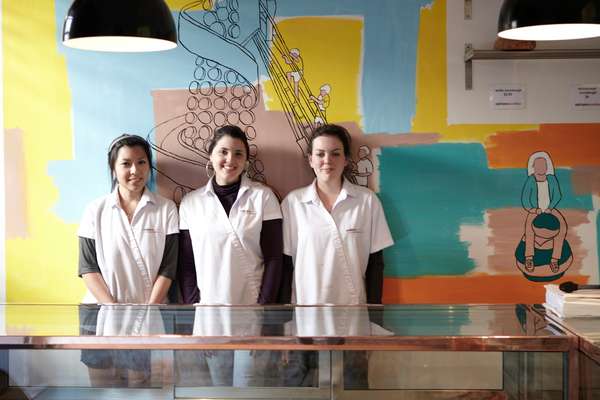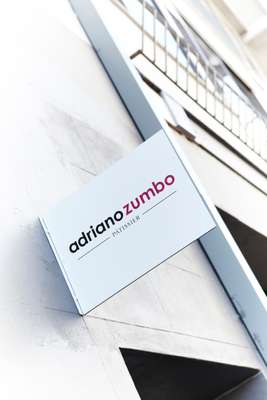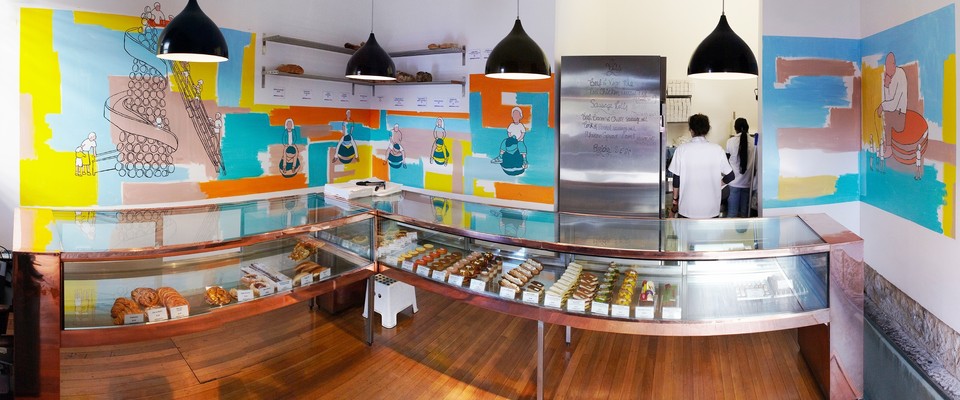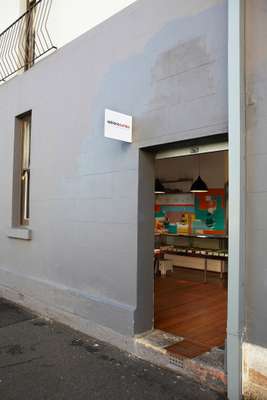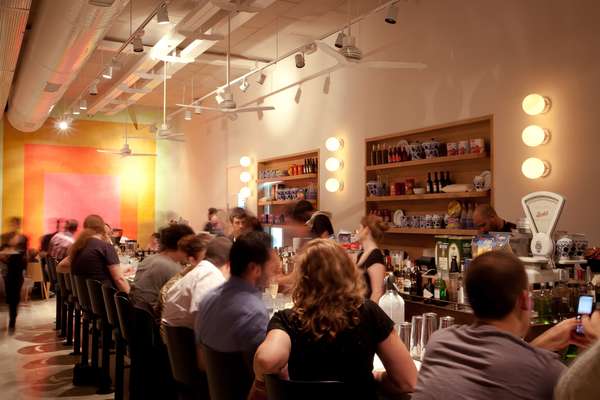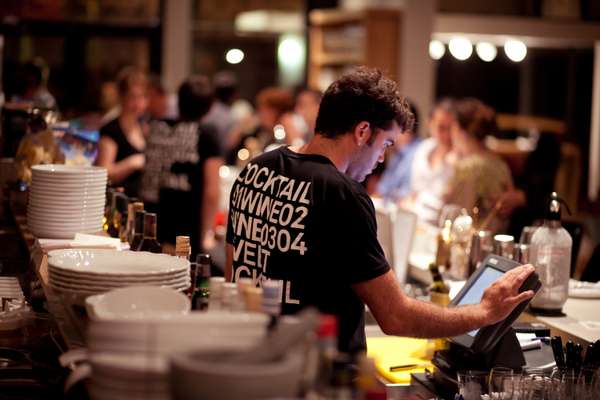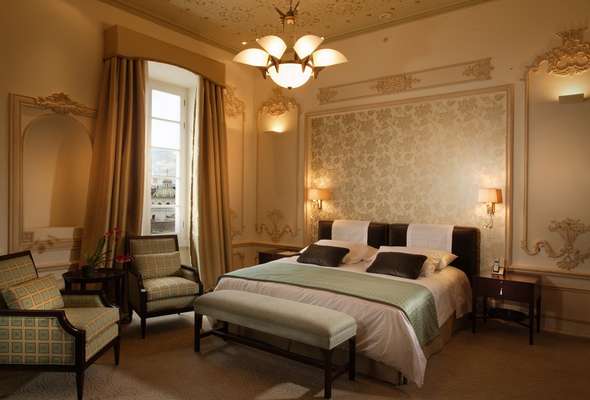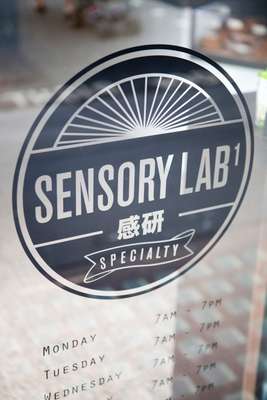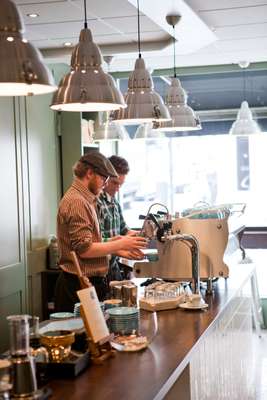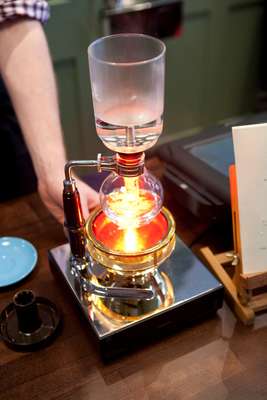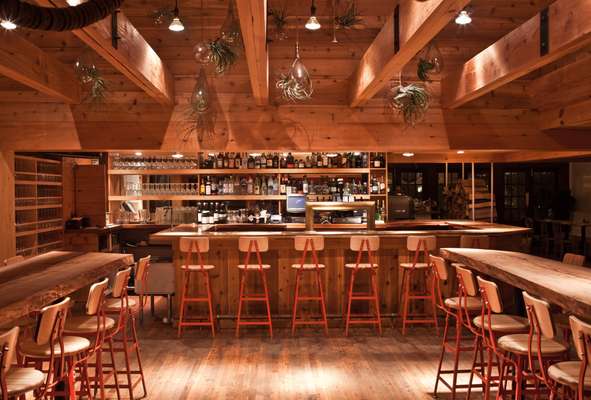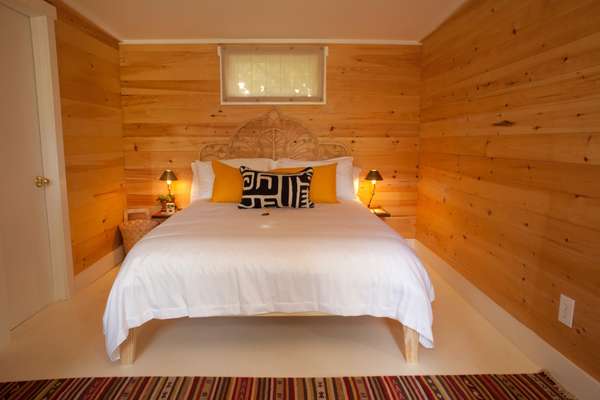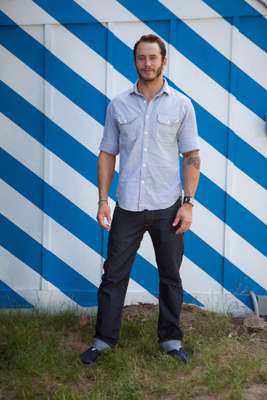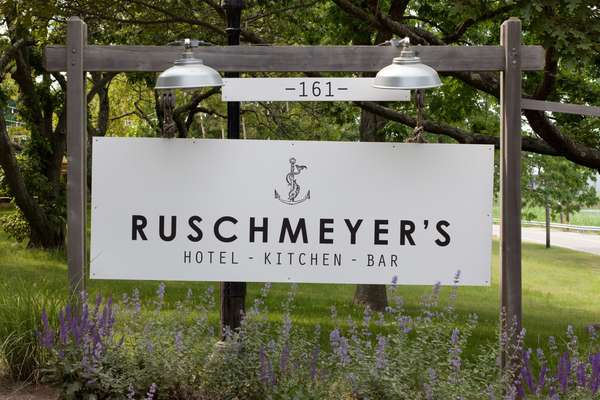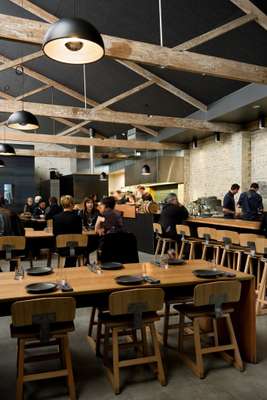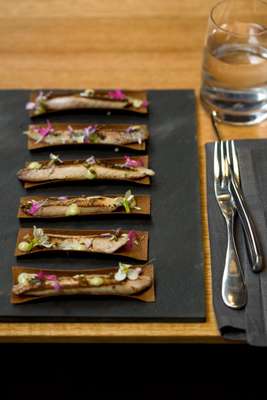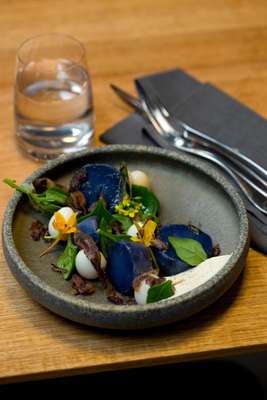 Rhubarb soup with ginger and apple gelée. If you love rhubarb, you'll love this.
Onigiri rice roll with tuna – a seaweed-wrapped lunch for €2.
Matcha mousse on strawberry gelée. Smooth and not too sweet.
---
Hidden in a remote cove by the ancient seaside village of Gumusluk, this charming restaurant offers a memorable experience for those who like the waves washing over their feet as they eat. A favourite with villagers, it has no formal menu but serves a delicious array of dishes including speciality mezes and fresh fish supplied by the local fishermen, whose boats chug past you on their way to the nearby harbour.
mimozagumusluk.com
Watching the sun set into the aegean as daylight gives way to the illumination of countless hanging lanterns.
---
Sensory Lab, from the Melbourne team behind Clerkenwell's St Ali, is central London's latest offering for coffee lovers. This speciality boutique offers roasts from all over the world and customers can choose their coffee type from a weekly changing menu.
If you're not in a hurry, perch on the Tolix stools at the brew station to watch baristas whip up an espresso on a latest generation Synesso machine or make their speciality single-origin filter coffees from a Japanese Hario Syphon machine, all served in light-blue crockery by Croatian porcelain producers, Inker.
While you're grazing on pastries you can admire other rare coffee paraphernalia, such as an Über Boiler – a specialist machine used to dispense precise volumes of water at exact temperatures. Sensory Lab is fine coffee making married with great showmanship.
75 Wigmore Street, London
Baptiste Kreyder, head barista, recommends:
Seasonality: Stick to varieties that are fresh. Coffees from Central America are in season at the moment.
Cooling down: Coffee should be drunk at cool temperatures – too hot and you'll miss the taste notes.
Trying something different: Using syphons and filters is less complicated than it seems — be adventurous.
---
Ruschmeyer's
Long Island, USA
As the furthest town on the South Fork of Long Island, the white sand beaches of Montauk are a popular summer destination for New Yorkers. Ruschmeyer's is a new hotel set in a 1952 camp on three acres of woodland (staff member Ryan Solarz in his uniform, pictured). The wood cabins sit around a large lawn that houses a teepee, outdoor grills and a sandpit-like bar area. With bingo nights every Thursday, and snacks from companies including Mast Brothers chocolate and Tate's Bake Shop, Ruschmeyer's feels like the smartest seaside summer camp you'll ever visit.
visitruschmeyers.com
---
Monocle travel tip
Lufthansa First Class
Germany
Since the dimensions of Lufthansa's First Class seats in its flagship A380 weren't a good fit for the upper deck of the Boeing 747, the airline came up with a creative alternative. German designer Müller Romca and Lufthansa Technik reduced the seat count from 16 to eight and installed separate full-size beds where the window seats used to be, next to an upgraded aisle seat. By November, 10 aircraft will have this new configuration, complete with soundproof carpets and curtains.
lufthansa.com
---
After a two-year refurbishment, the Hotel-Bel Air will reopen with 103 guestrooms, a brand new La Prairie Spa and a restaurant by Wolfgang Puck.
hotelbelair.com
---
Tucked away in São Paulo's well-heeled Jardins neighbourhood is the restaurant-cum-food shop Casa Tavares, the former residence of renowned journalist Tavares de Miranda. Crowds come here for traditional Brazilian fare from breakfast onwards and to stargaze under the retractable roof in the evening.
Rua da Consolação, 3212, + 55 11 3062 6026
The hotel distinguished by its one – just one – guest room.
esingular.com.br
Refined menu, good wine list and modern soundtrack. Daily until 04.00.
Rua da Consolação, 3193, + 55 11 2506 7386
Award-winning chef Renata Vanzetto presents Thai recipes with Brazilian touches.
marakuthai.com.br
---
Garagistes
Hobart, Tasmania
Hobart's Garagistes puts as much emphasis on its extensive list of organic and biodynamic wines as it does on its food. The philosophy is based on eating local – ingredients such as pea flowers, pink fir apples, sea urchin and wakame are either seasonally grown or foraged from the surrounding area. Chef Luke Burgess (ex-Tetsuya's, Sydney; Noma, Copenhagen) makes sure produce is sourced directly from whoever grew, caught or reared it. Its succession of intricate, beautifully plated sharing dishes include the popular saltfish fritters with Meyer lemon mayonnaise.
garagistes.com.au