Art market / London
My Frieze Art Fair
This month sees the international art world flock to London for the ninth edition of Frieze Art Fair (13 to 16 October). With more than 170 galleries taking part, and an estimated 60,000 visitors attending, it has become one of the most important events in the art calendar, and is set to launch a New York edition next year. Here we meet five figures involved with the fair, and discuss their experiences of Frieze week.
01.
The gallerist
Maureen Paley
One of London's foremost gallerists and a member of the Frieze committee
"I generally start thinking about next year's Frieze stand when I'm taking down the last one. I tend to not want to repeat myself, and never show anything I've shown before. I rarely do group shows in the gallery, so the fair offers a chance to use some lateral thinking, to show relationships between my artists that you wouldn't necessarily assume to be there.
You, of course, want there to be pieces that are compelling and memorable. People are looking at an awful lot of work at a fair. What you choose has to sum up something; you have to create a thumbnail of the gallery. That's not to say you can't have quieter, contemplative work on the stand. This year, there's a new self-portrait we'll be showing by Gillian Wearing. There's also a portrait-cum-constructed work by David Salle and a couple of new pieces by Wolfgang Tillmans.
Because I'm on the Frieze committee, I get to have a look at the rest of the fair. But I find that if you leave your stand and look around too early, it can throw you off your focus. You need tranquillity in your own space.
One of the things that the art world is very good at is the mixture of work and pleasure. I love hanging out during Frieze week, and the artists do too. We'll have a dinner for the opening of the Rebecca Warren show at the gallery. We haven't had a solo show for Rebecca since 2003, so it's long overdue. She has done the Tate Triennial, the Turner Prize, and then her Serpentine show in 2009.
It was fine for us to wait, people got to see what she was working on. It will be a very concentrated exhibition; I think maybe three to five pieces. You want to create something crucial with the show you put on at your gallery during Frieze. It's a very definite 'moment'; it's really worth museums and galleries making the effort when the whole world is watching."
02.
The bookseller
Franz Koenig
Owner of Köln-based Koenig bookshop, which sets up shop at the fair
"The bookshop is neutral ground at the fair, we're above the gallery politics and become a meeting point. For us, it's the same if a customer is a collector that's just spent millions of pounds at the fair or a student who asks good questions and points out new interesting books.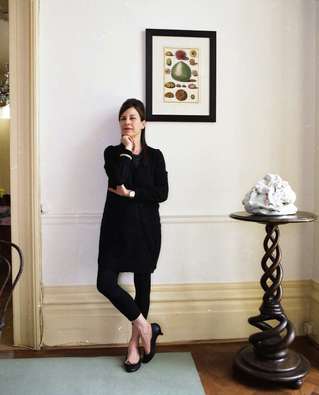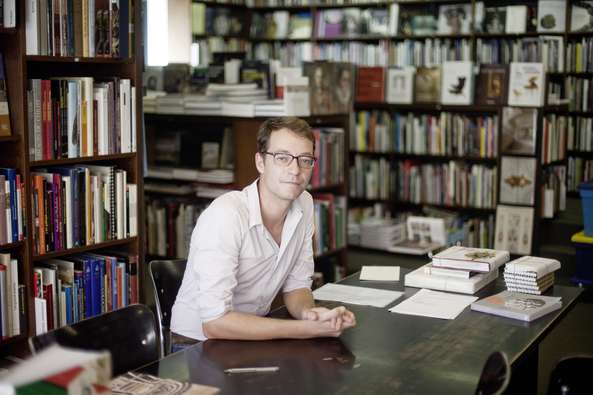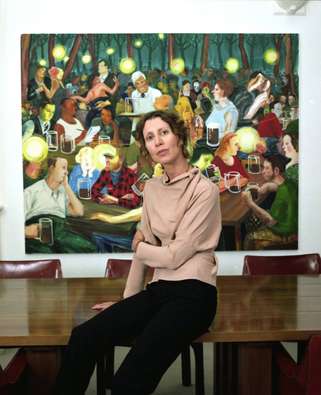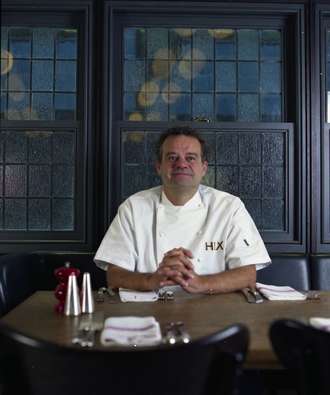 Once the fair has started, it's a tunnel of work. We assemble the furniture first, unpack a total of 15 tonnes of books, lay them out on the floor and then we assemble them like a mosaic. It's the highlight of the year, so we try to bring the most concise stock to the fair. Last year Marina Abramovi´c's MoMA book sold really well, as well as a Gelatin book. Books can sell in their hundreds at Frieze, normally we're happy if a title sells 10.
We get in very early, at the same time as the people at the restaurant, and then for the rest of the day it's a case of selling, restocking and tidying. It's hard for us to see the fair – normally we only see the galleries on the way to the café and the toilet. No party for us!"
03.
The collector
Valeria Napoleone
Italian-born, London-based Napoleone owns a collection of roughly 200 works, all by female artists
"I know exactly what I can and can't buy at the fair, although sometimes it goes beyond that. I'm a very organised person in my life but with art, I find all my plans go into a shambles. Sometimes I do come home and say, 'What have you done Valeria, what have you done?' But I'm not a greedy collector; I go with a very clear mind of who I'm after for my collection. In my list there are artists in big fat black font – this year, Berta Fischer, Martha Friedman, Helen Marten, Shio Kusaka – and artists in a lighter font that I can wait for.
Last year I bought five or six works, the year before eight, maybe this year just two. It varies with what I find and my budget, which I set at the beginning of every year. I only buy works ranging from £5,000 up to £30,000, they're not million dollar works.
I usually go by myself – or with my twin sister, who's coming over from New York this year – and I walk in my heels for the whole day. I don't stop for lunch. But I never rush. Art fairs are all about getting there first but if I see a work I love, I say 'hold it for me' and I go off and think about it. I'm very fatalistic. If it's not available or beyond a certain price for me, I let it go.
I always organise one evening here at home during Frieze week, usually a dinner for an artist or an institution. We're re-hanging the collection in my home in September especially for Frieze. It's so dynamic, I have fun curating it every year in a different way.
At the end of the week, I'm exhausted, but satisfied. I come home with lots of stuff and lots to digest."
04.
The restaurateur
Mark Hix
Feeds the visitors of Frieze with a pop-up version of his eponymous restaurant
"I've done Frieze from day one, with Caprice Holdings before Hix, because of my restaurants' connection with the artists and galleries, it made sense. I tweak the menu every year. Because it's an art fair it's trickier to gauge what people want. Although it's a full-blown restaurant offering the same service as in the Hix restaurants, every year you learn a bit more about what people want to eat. It's not an all-British menu like my restaurants. I try and give it a bit more of an international feel. You can get a bowl of pasta or a risotto, or some light salads. People don't really come in to eat three courses.
We've got about eight working in the kitchen, for 100-odd covers. The facilities are built to our spec, and we've got the synonymous red-white-and-blue Tracey Emin neon that we hang, usually randomly up in the trees. I'm there every day, overseeing what's going on, although I try and get out to have a sneaky preview of the fair before the punters. I've bought stuff in the past."
05.
The artist
Ximena Garrido-Lecca
Peruvian artist exhibiting with Lima's Revolver gallery as part of Frieze Frame, a section of the fair dedicated to solo presentations by young galleries
"I haven't shown in Frieze before. It's very exciting and it's a good context to show this particular work too. It's a life- size wall, about 5.8m x 2.1m, based on mud walls from the highlands of Peru, where I am from. My work is very tied to my nation. They're used to advertise consumer products or sometimes they contain political propaganda. What strikes me the most is how they use these crumbling structures of straw and mud – and the contrast between the two worlds, between modern-day politics and humble techniques of building.
The work is part of a 16-piece series called the "Walls of Progress". I've basically made them as little maquettes, and now I'm making this one in real size. We've done it brick by brick; we've had a brick factory for the past four or five months. Sometimes you need something that grabs your eye quickly, it's a kind of punch.
Revolver gallery in Lima was invited to suggest something for Frieze Frame and it submitted my project back in April or May, so I've had a bit of time. This is the first time a Peruvian gallery has taken part in Frieze. I'm very proud of that. Frame is something very recent and from what I know it's an amazing opportunity given to young artists to present projects that they couldn't in other places. I think it's a great opportunity for young artists and young galleries too. Most of them wouldn't usually get the opportunity to be involved in such a great fair."