Helsinki lunch / Helsinki
Old faithful
The Sea Horse warms hearts with its simple Finnish comfort food. Here's how to cook a cosy feast.
In the well-heeled Helsinki neighbourhood of Eira is the Sea Horse restaurant, a stalwart of the Finnish capital. Since opening in 1934 it's been serving the kind of Finnish comfort food that still makes it a popular spot today. However, not everything was always so rosy. In the late 1990s the restaurant had become a run-down drinking hole and almost closed down. "News spread that the restaurant was in dire straits and up for sale. We couldn't see such a landmark die – we had to save it," says restaurateur Petri Laitinen, who stepped in and bought it in 1999 with his childhood friend Ari Väresmaa.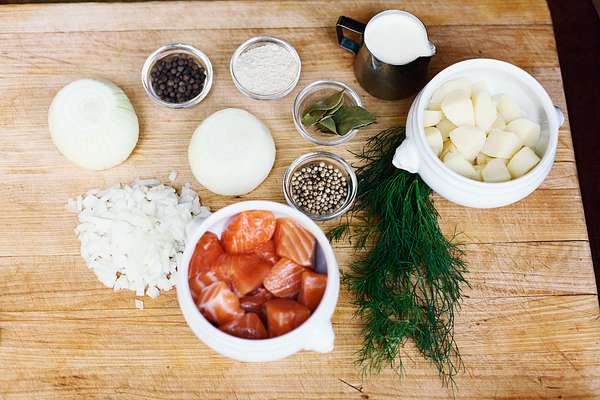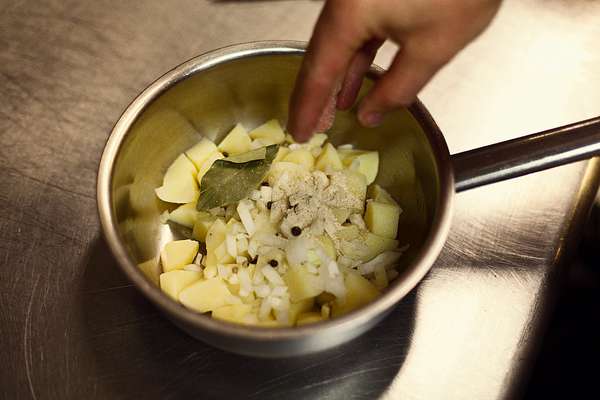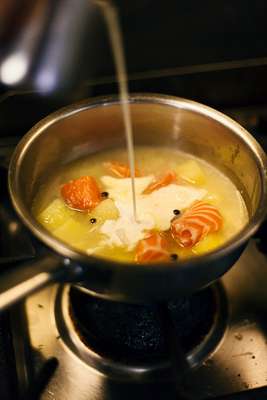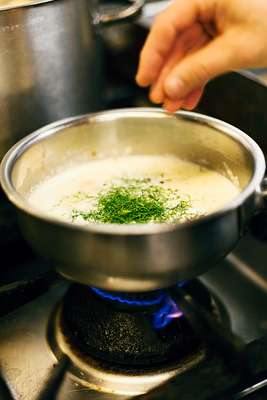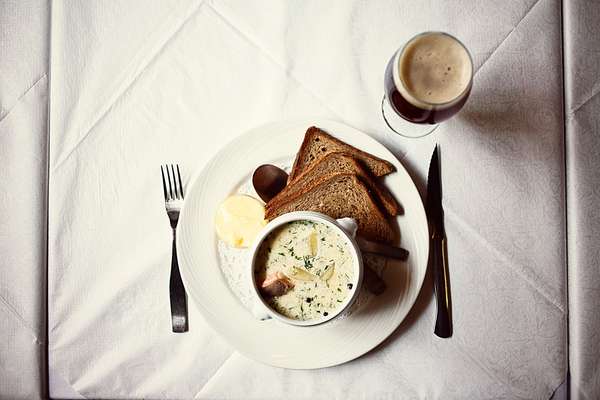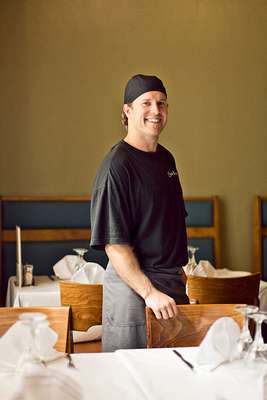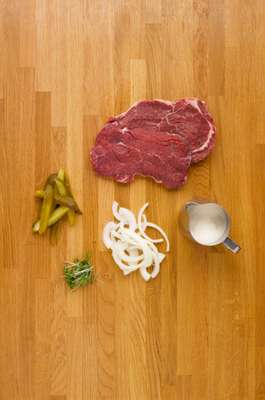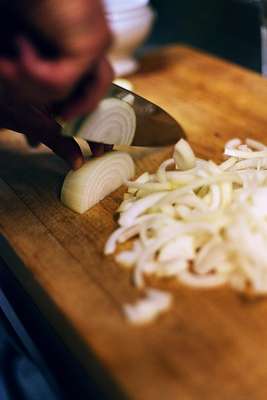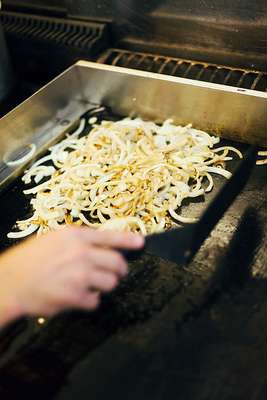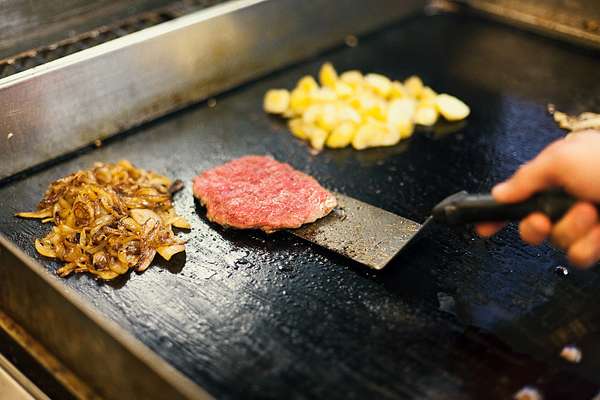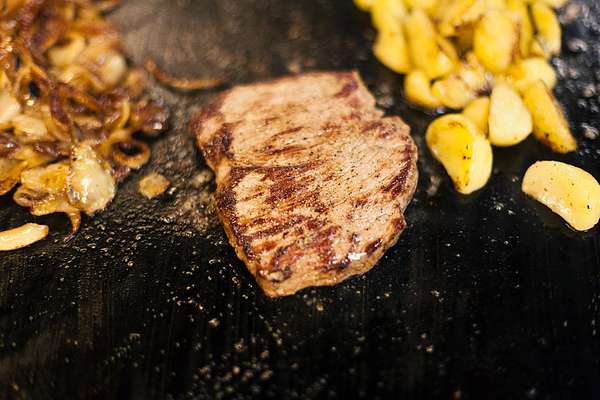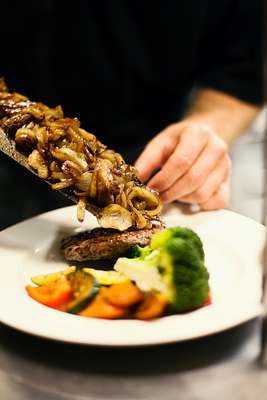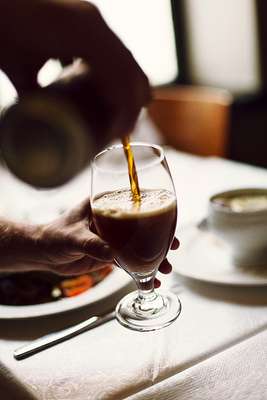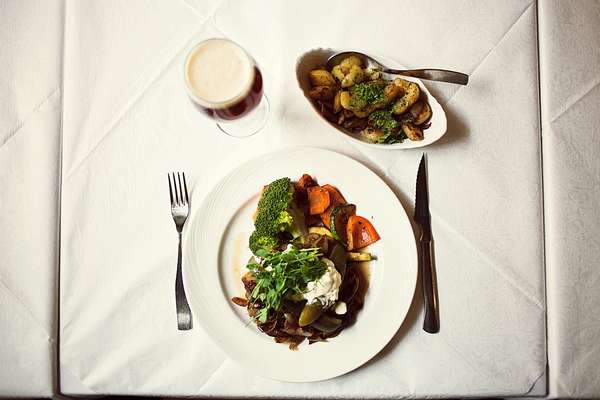 Laitinen and Väresmaa set to work restoring the restaurant to its former glory. Using old photographs found in the Hotel and Restaurant Museum in Helsinki of the Sea Horse in its early days, a carpenter was hired to recreate the original furniture. In 2000 local artist Kimmo Kaivanto helped to restore the restaurant, harmonising art works with Oili Syvälähde and Kai Brandt's 1970s Art Deco seahorse mural in the main dining room. This has become a cherished trademark of the institution, but the key thing was to restore the original menu. "We went through old cookery books and the original menu and spoke to Anna Liisa Paukku, who had been the restaurant chef for 20 years since the 1960s. We decided to continue the existing traditional Finnish menu and add a few new dishes [including a reindeer fillet with a thick cranberry and red wine sauce]. If it isn't broken, why fix it?" says Laitinen.
It's a formula that has brought in the crowds, who come to eat the simple fare first created by Paukku over half a century ago. One such dish is the steak à la Sea Horse – 200g of premium Finnish sirloin buried under sautéed onions topped with pickled cucumbers and sour cream. Chef Eetu Seivo (pictured) hammers the meat until it is 1cm thick and unless otherwise requested, cooks a medium steak, which he thinks is the juiciest way to serve it. "I serve the steak with all the ingredients on top of it, as I think the mixture of different tastes and textures work really well. I recommend washing it all down with gluten-free Kukko beer," he says.
For starters, a popular choice is the hearty salmon soup served with a hunk of rye bread. "Although it's also available as a main course, it's served in such a big bowl I've never seen anyone finish it. People find it more manageable as a starter," says Seivo. Although the recipe is simple, timing is crucial and the potatoes and onion must thicken the broth before generous cubes of salmon are added.
A homely atmosphere coupled with a menu that doesn't change has drawn in both local and foreign customers. The restaurant has a menu in Japanese for the crowds who fly in from Tokyo craving the cabbage rolls stuffed with ground meat, onions and rice. It's a democratic environment and no matter who you are, you have to wait your turn to be seated. It's common to spot politicians and well-known Finns waiting for a table. "Quality food can't be prepared in a rush," says Seivo. "It's like having an unhurried dinner at home with friends and it's this very casual experience that our customers enjoy."
seahorse.fi
Recipe 1
(Serves four)
Salmon soup
6 potatoes
2 onions
800ml water
10 whole allspice berries
1 tsp salt
1 tbsp fish stock powder
400g salmon fillet (cut into cubes)
1 bay leaf
200ml cream
3 tbsp dill
How to do it
Peel and cube the potatoes and onions, boil in the water with the spices, bay leaf and stock until almost done.

Remove the skin and bones from the salmon and cut into 2cm cubes.

When the potatoes and onions have thickened the water, add the cream and salmon cubes to the pan and simmer for approximately five minutes.

Finally add dill and serve with rye bread and butter.
Recipe 2
(Serves four)
Beef steak à la Sea Horse
Approx 800g sirloin steak
6 large onions
2 tsp salt
½ tsp white pepper
2-3 tbsp sugar
2 pickled cucumbers
200ml sour cream
A handful of watercress
How to do it
Trim steak and cut into four equal pieces.

Hammer steaks until just over 1cm thick.

Peel and slice the onions and fry them with the white pepper, sugar and salt.

Cut the pickled cucumbers lengthwise into four slices each.

Cook the steaks to your liking and place the onion on top of the steaks. Top with cucumbers and sour cream, garnish with watercress and serve with roasted veg.