America's new Silicon Valley / Pittsburgh
Second life
While post-industrial towns such as Detroit languish in a 'rust belt', Pittsburgh is bucking the trend, teeing itself up as a major hi-tech hub and an alternative to California's Silicon Valley. Monocle visits its thriving East Liberty neighbourhood.
By all measures, the news coming out of Pittsburgh these days should be nothing but negative. This historic manufacturing town at the junction of the Allegheny and Monongahela rivers was the ultimate "singularly-specialised economy" for more than a century – where an all-dominant steel industry sustained a vibrant working class, while fuelling the massive family fortunes of the Carnegies, Mellons and Fricks. Yet like car-dependent Detroit, Reagan-era globalisation devastated Pittsburgh's steel sector, decimating blue-collar jobs and ultimately halving the city's population.
Today, a town built for one million residents is home to a mere 305,000 souls. But in sharp contrast to Detroit, Pittsburgh has survived the economic downturns of both the mid-'80s and 2008 surprisingly intact. Buoyed by vibrant medical and academic sectors, and propped-up by well-financed family foundations, a leaner and increasingly greener Pittsburgh has emerged as a low cost/high quality of life location for knowledge industry start-ups and venture capital. As Andy Warhol Museum director Eric Shiner explains of his home town, "Although my generation all left after college, the universities and rich cultural institutions helped keep the city's mind bank alive."
At the centre of this shift is East Liberty – an enclave of early 20th-century wealth wrecked by post-war "white flight" and blighted by short-sighted urban renewal schemes. The area's trove of conversion-ready warehouses and factories have proven rich fodder for innovative commercial and residential redevelopment, however, and it is emerging as a nascent hub for hi-tech firms. One of East Liberty's latest developments, the $150m (€104m) Bakery Square project, is also the most significant.
Situated in a restored Nabisco bakery, Google established its third largest national office here last year. Formerly based at the Carnegie Mellon University (CMU) – which also houses the Gates Center for Computer Science – Google now shares space with a clutch of additional tech-focused laboratories and research facilities associated with area universities.
These academic "spin-offs" are emblematic of the East Side's techie boom, says Nathan Cunningham of East Liberty Development (ELD), a public-private company spearheading the district's revival. "University graduates provide the talent pool for new businesses, while the over-supply of usable real estate makes the area very cost-competitive."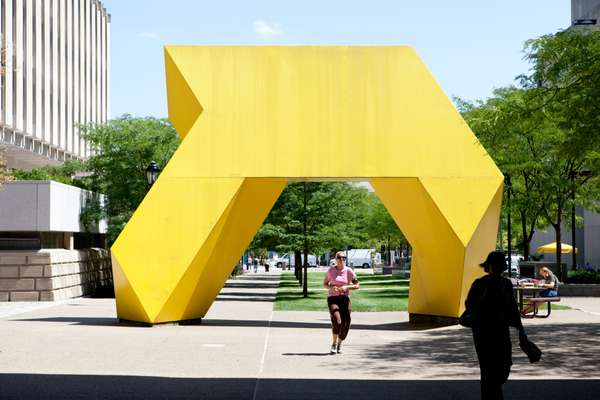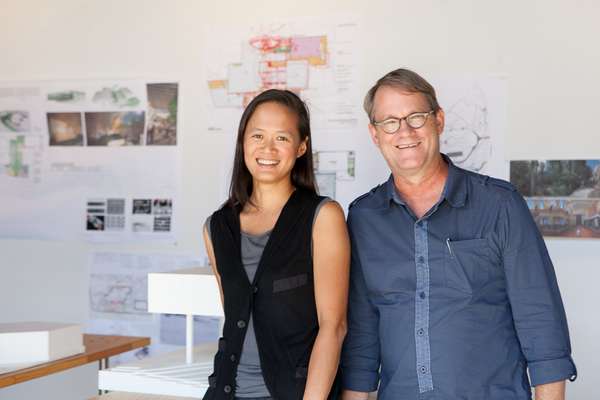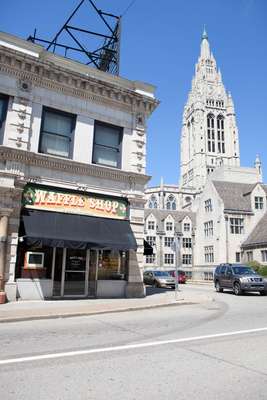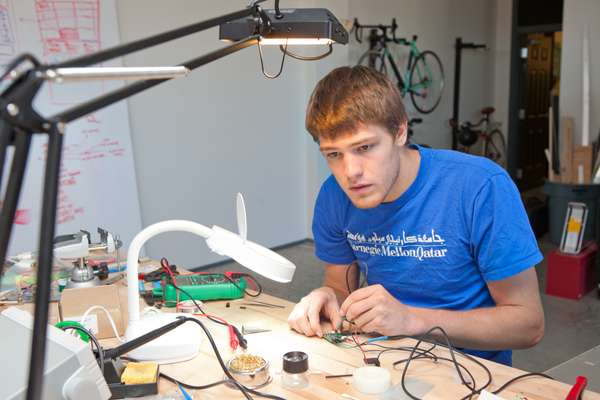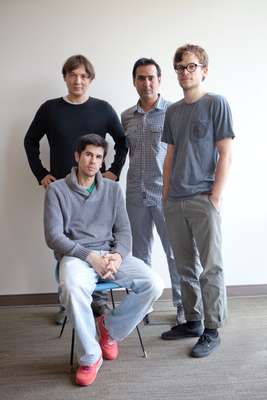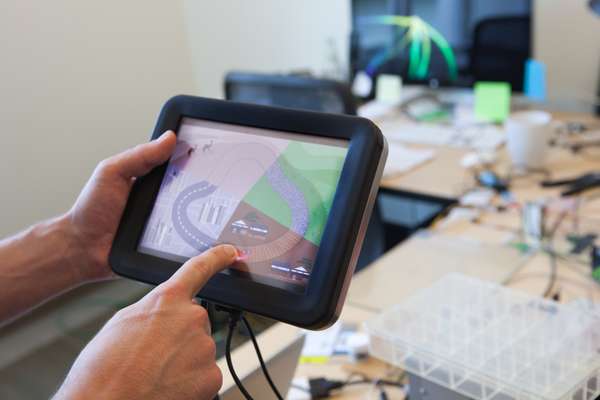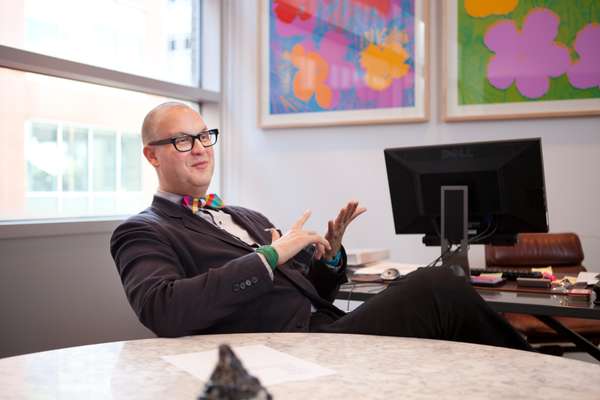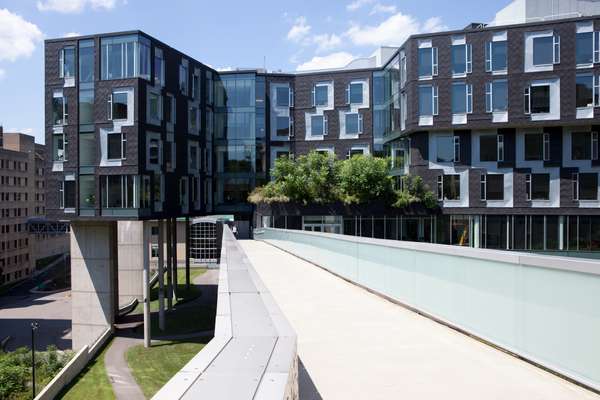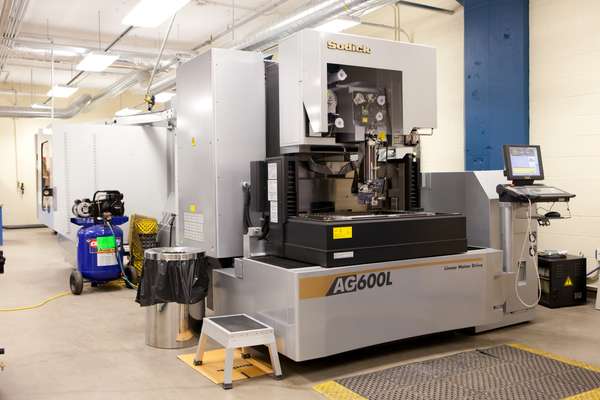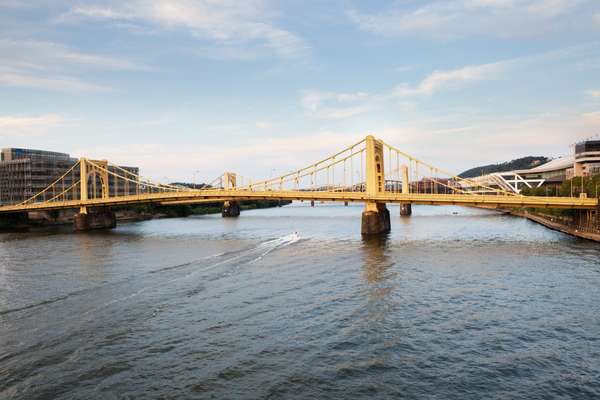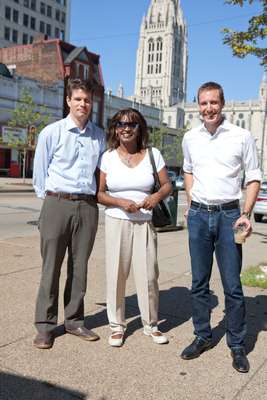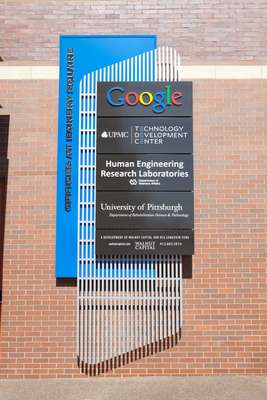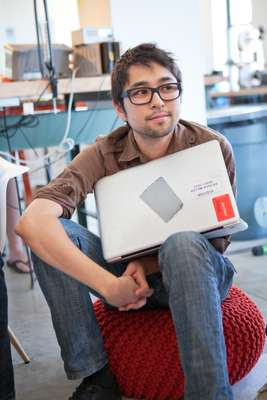 Indeed, affordability has proven key to East Liberty's quiet ascent as an unlikely alternative to pricey Silicon Valley. Housing costs are roughly a quarter of those on the West Coast, while salaries for first-rate programmers and technicians are less than half. Office space, meanwhile, is not just cheap, but tailored to the needs of cash-strapped start-ups. Six-month – if not month-to-month – rentals are common, while the new Beauty Shoppe project provides shared working quarters for some two dozen small-sized firms for less than $15 per day.
"We like to say we're competitive with Starbucks," jokes Beauty Shoppe co-owner Matthew Ciccone, pointing out that a day spent working off your laptop in a coffee shop is likely to cost more than their rent. Also founder of local property developer Edile, Ciccone is partnering with hoteliers Ace Hotels on a new, 63-room East Liberty property opening in 2013 in an abandoned, century old YMCA building.
This financial freedom has cultivated a culture of risk-taking and innovation almost unimaginable – and certainly unaffordable – on the East and West Coasts. "We've had the luxury of figuring out along the way what we wanted to become," says Nathan Martin, CEO of East Liberty-based interactive advertising firm Deeplocal. Now working with agencies such as Wieden+Kennedy and Saatchi & Saatchi – and luring new employees from Apple and Yahoo – Deeplocal has become the industry leader for advertising campaigns with physical, real-world components. For a Toyota scheme, Deeplocal devised and fabricated products used in their Prius hybrid vehicles.
Since arriving in East Liberty in 2006, Deeplocal has grown from a tiny 46 sq m atelier to a workshop over six times the size and is now searching for a new 900 sq m home. Most portentously, Deeplocal is also opening a Venice, California office in September, the first East Liberty company to make the reverse expansion from Pittsburgh to the West Coast. The area has already become a springboard for national expansion.
A short stroll down Penn Street, Austin-based venture "accelerator" Thinktiv recently opened a East Liberty office following a four-month stint at The Beauty Shoppe. Thinktiv selected Pittsburgh for its first satellite site for many of the same reasons it originally debuted in Austin in 2005. "Austin is an 'innovation city' and we knew a next generation of innovation cities had to exist," says Thinktiv founder and chief creative officer Paul Burke. "Pittsburgh's education sector spurs that innovation, while East Liberty's wide flat landscape is ideal for human interaction and idea germination."
What Pittsburgh has traditionally lacked, however, are companies like Thinktiv – with the industry experience and financial resources required to translate mere ideas into marketable (and ultimately profitable) technology products. More are on their way; most notably Plug and Play Tech Center, the California-based venture capital firm which has helped nurture over 280 tech companies.
"We want to encourage start-ups to build themselves in Pittsburgh while we serve as a link to Silicon Valley," says CEO and founder Saeed Amidi, whose firm already counts CMU as a research partner. While venture capital may fund the knowledge economy, its workers cannot survive on careers alone. Equally essential are the cultural and social spaces increasingly appearing across East Liberty to keep that young talent entertained after office-hours.
East Liberty's 45-year-old Carnegie Public Library re-opened last year following a $5.1m (€3.9m) renovation by local architects Edge Studio, which also helped design Dinette, one of two local restaurants nominated for James Beard awards. The nearby Waffle Shop is a weekend restaurant launched as an installation project by a CMU art professor where diners participate in live, streaming talk shows.
Set alongside the Shadow Lounge and The Conflict Kitchen (specialising in cuisine from countries that America is at war with), The Waffle Shop colourfully anchors East Liberty's burgeoning "restaurant row", which includes the haute-burger joint BrGr, Abay Ethiopian Cuisine and seasonally-focused Spoon.
Many ingredients are sourced from Grow Pittsburgh, which runs a handful of East Liberty urban agriculture projects. Viewed collectively, it's an unquestionably urban mix that suits the area's hipster-techies. And while it might not rival San Francisco's Mission District or New York's Lower East Side, the area retains a sense up-and-coming authenticity long lost on both coasts.
"The bars and restaurants are among the best in town," says Ivan Poupyrev, senior research scientist at Disney Research, Pittsburgh at CMU and an East Liberty regular. "There are upscale spots right next to ornate and vacant buildings," he adds. "The area is a bit of a mess, but that's what makes East Liberty so much fun."
Silicon Valleys of the future 
In emerging and established markets, new initiatives are springing up that are challenging the long-held dominance of California's Silicon Valley.
1.
iHub, Nairobi
Kenya 
Key players: Ushahidi, a non-profit tech company specialising in free and open sourc­e software. 
Young blood: M-Farm brings rural Kenyan farmers into the tech world. Set up by Jamila Amin and Susan Eve, it delivers real-time information to farmers on market prices, weather alerts and agro-supplies via their mobile phones.
Challenges: Finding the cash and the space to house East Africa's booming tech community.
Future plans: Launching the iHub research arm. "Big corporations, government and academia are starting to pay attention to iHub, says Jessica Colaco, iHub's manager. "They've realised they are the people they need to interact with as they are the future business players key to Kenya and East Africa."
2.
Kolkata
India 
Key Players: Tata Consultancy Services (TCS), IBM, Wipro, Cognizant Technology Solutions (CTS). 
Young blood: Small companies moving in such as the TCG Group.
Challenges: "We started late, which is a challenge," admits Basudeb Banerjee, West Bengal's IT secretary. "We don't want to be the back office to Bangalore operations." Transport is also an issue, meaning those living far from the hubs struggle to get to work each day. 
Future Plans: Two Kolkata metro rail projects are on the cards. 
3.
Skolkovo
Russia
Key players: The president of the Skolkovo Foundation charged with making the project a reality is prominent oligarch and industrialist Viktor Vekselberg. The Kremlin itself is a key backer and its clout has persuaded foreign companies such as Cisco, Intel, GE and Nokia-Siemens to join. 
Young blood: Plenty of young Russian start-ups want to be involved. 
Challenges: Avoiding Russia's notorious corruption and persuading entrepreneurs that what is a top-down Kremlin project rather than an organic project can work. 
Future plans: Starting actual construction. 
4.
Luxembourg
Key players: Luxembourg serves as a European base for companies such as Skype, iTunes and Paypal, while RTL and SES Astra were founded here. The European Commission houses its data centre here. Young blood: Start-ups like Absolu Payment, offering simplified micro payment, and Seezam, an online safe for confidential information. 
Challenges: Walking the line between very high security standards and the support of innovation and young potential. 
Future plans: The national government recently started an initiative with Silicon Valley companies and PricewaterhouseCoopers Luxembourg, specialising in supporting start-ups. 
5.
Greater Munich
Germany 
Key players: The cluster around Munich includes  EADS, E.ON, BMW and Siemens. 
Young blood: Young start- ups like Vispiron Group and Xompu and scientific institutions like the Walter-Schottky Insitut for Nanotechnology have been founded in Bavaria recently. Eight out of 10 German technological innovations also originate in Bavaria. 
Challenges: The area around Dresden is now a serious competitor to the Bavarian region. Silicon Saxony is one to watch.
Future plans: Governmental support and funding projects such as those of The Bavaria California Technology Center will make the region even more attractive to young firms and innovative ideas and concepts.