Africa/Middle East / Global
Africa/Middle East
Briefing
In our View from Dubai column, we check the mood in the UAE. We also have reports on Somalia and the Democratic Republic of Congo's election.
View from Dubai
As political storms brew for the Arab winter, the Emirates are enjoying a calmer climate.
By Christopher Lord
Talking to Dubai's cabbies offers a regional pulse check. Most are quick with analysis on the constant stream of news radio digested over the course of a 12-hour shift. You sit behind an impassioned Egyptian who wags his finger in the rear view mirror at the idea of the Muslim Brotherhood taking power back home. Or, occasionally, ride alongside a Syrian with brooding rings around his eyes who anxiously flips Al Arabiya radio on then off. Then there are the Yemeni drivers who came and went with the summer, their dials glued to the mounting protest against Ali Abdullah Saleh's reign.
When it comes to Dubai's own political and economic issues, the taxi drivers reminisce about the halcyon years between 2005 and 2008. Times were good back then, they say – opportunistic westerners were 10 a penny and hitting revenue targets was easy.
Optimistic sorts are talking about a recent upswing. Regional disorder has once again marked out the Emirates as a safe pair of hands and investment is picking up. Cabbies are ferrying more Syrian and Egyptian businessmen out of the airport – tipped to be the world's second busiest by November – as they flee economic tumult at home.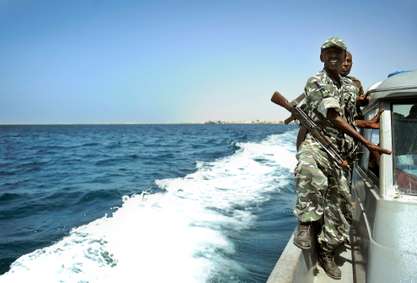 Politically, the Emirates have been less volatile than elsewhere in the Arab world, but leaders here have still seen fit to introduce modest reforms, such as expanding the electorate for the Federal National Council from 6,000 to 129,000. "I think the government was going to increase it anyway, but I suppose the great increase was partly due to events in the region," says Sultan Al Qassemi, a Sharjah-based ­analyst on Arab affairs. "You don't live in a vacuum."
It is worth noting, however, that half of the 40-seat council – which has a consultative role – remains handpicked by the rulers. Discussion is taking place about greater political participation, though turnout was disappointing come election day, with a smaller percentage of votes than the narrower 2006 electorate.
But Emiratis' pride always outweighs cynicism. It'll be National Day on 2 December, when the streets fill with SUVs painted green, white and red and adorned with images of senior sheikhs ensconced in love hearts. It ­doesn't matter what the West thinks about such outpourings: that the UAE has felt so removed from the Arab Spring will only bolster belief in the current system among locals. Progression comes slowly if steadily here, as any Dubai cabbie will tell you – even though he'll probably be stuck in one of the more frequent, reassuring traffic jams that had disappeared for so long.
The UAE is keen to show it's business as usual:
Grand Prix: Abu Dhabi's Yas Marina Circuit hosts the penultimate race day of the Grand Prix on 13 November, enlisting Sir Paul McCartney for the proceedings.
Abu Dhabi Art: The UAE capital is moving into phase two of its cultural ambitions as it shifts the annual art fair (16-19 November) out of Emirates Palace and onto Saadiyat Island, the future home of the Louvre and Guggenheim developments.
National Day: On 2 December the UAE will mark 40 years since its foundation – this will mean more elaborate displays of patriotic car decoration and royal memorabilia than ever. The end of the year sees work begin on Etihad Rail, laying a transport network that will connect the seven Emirates with freight and passenger services.
---
Get shipshape
Somalia — 
PIRATES
As East Africa's monsoon winds fade away, Somalia's pirates are re-arming ahead of another season of booty-hunting on the Indian Ocean's calming seas. The shipping companies who find themselves in the crosshairs of the pirates' rocket-propelled grenades will be trying to stay one step ahead with tougher responses.
Shipping crews are considering:
Private guns for hire: More than one in 10 ships in Somalia's waters are carrying private security guards.
"Hardening" ships: Razor wires, floodlights and high-pressure water-hoses to beat back attackers.
Scarecrows: Mock gunmen – spotted on tankers sailing out of Kenya's Mombasa channel.
---
Type: Presidential and parliamentary
Date: 28 November
Candidates: President Joseph Kabila won DRC's first election for 41 years in 2006, and is running again. His principal opponent is Etienne Tshisekedi, who served as prime minister several times in the 1990s, while the runner-up from 2006, Jean-Pierre Bemba, who has since been indicted for war crimes, is threatening to run for office from his cell in The Hague.
Issues: The controversial decision to elect the president in one round of voting – this favours Kabila.
Comment: A fair election would be a big step forward.
---
Ambassadorial expansion
Iraq
America's embassy in Baghdad is the biggest and most expensive in the world. Ten times larger than any other US embassy, it's the same size as the Vatican.