Ivor Ichikowitz / South Africa
Arms and the man
The defence industry is intertwined with politics and nationhood, and Ivor Ichikowitz is a man at the heart of all three in Africa. But don't call him an arms dealer – he only has the best intentions for the continent, he says.
He is a white, Jewish South African of Lithuanian descent; a man whose family became wealthy under apartheid; who is thought to be close friends with former apartheid-era ministers. Yet Ivor Ichikowitz has played a canny game. His Paramount Group has become the largest privately owned defence company in Africa. He regularly lends his personal 727 to South Africa's president, Jacob Zuma. Two of his luxury lodges have become the country's very own versions of Camp David, hosting informal summits of African leaders.
At the Molori Clifton, his Cape Town retreat, staff tidy away Ghanaian table flags. The president of the West African country, John Atta Mills, has just been for lunch. The strands of the life of the 45-year-old businessman – defence and diplomacy, old South Africa and new – do not weave easily into a coherent pattern. But Ichikowitz has devised a narrative that cloaks his business success in the simple assertion that he believes in Africa's potential.
"One of the biggest deterrents to Africa's success lies in its lack of belief in itself," he says. Ichikowitz's latest pet project is the Ahrlac, the first aircraft ­designed, engineered and due to be ­manufactured in South Africa since apartheid. Launched at the end of ­September, the Advanced High Performance Reconnaissance Light Aircraft is presented as a kind of improved drone – able to go anywhere but made much more flexible by the presence of a pilot in the cockpit.
"We strongly believe in South Africa's industrial potential," he says. "We have achieved a lot of what we want to do in business but not enough in terms of improving the way Africa sees itself and the world sees Africa. Ahrlac is part of that leap of confidence." Ahrlac sums up Ichikowitz. Like him, it marries the old and new. "South Africa had a strong defence industry but a lot of that competence was lost [after apartheid]. Twenty months ago, we assembled a team of very experienced engineers from those days. They were essentially sitting around doing nothing. We told them to come up with a project and we paired them with young engineers so that the know-how would be passed on. These guys, between them, came up with Ahrlac."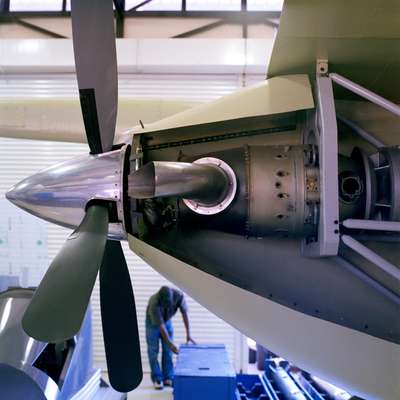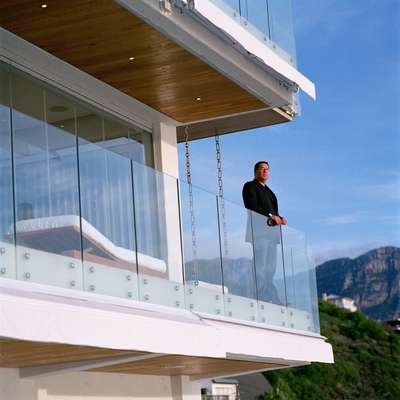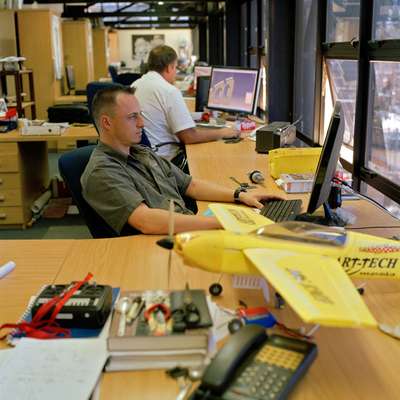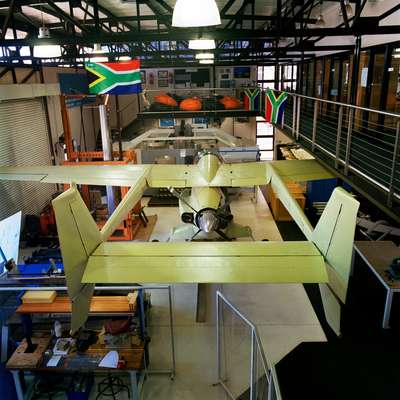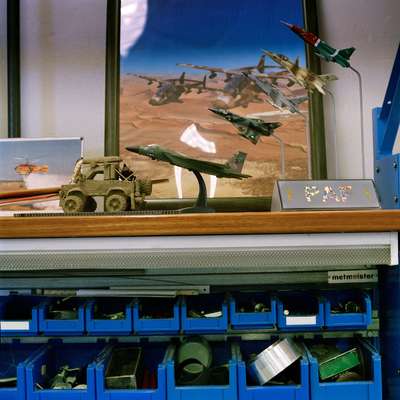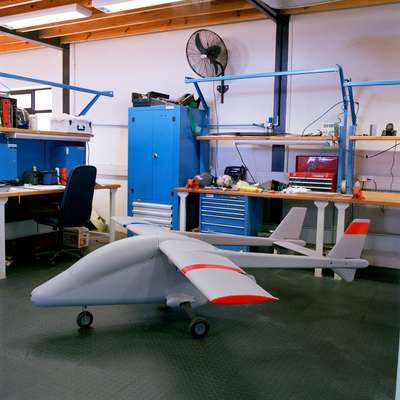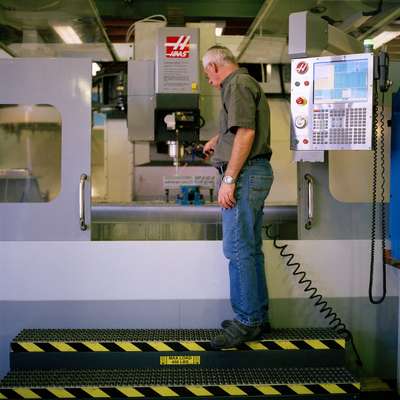 The new plane – for which Ichikowitz says he already has orders – will be manufactured by Paramount offshoot Aerosud, which makes parts for Airbus and Boeing. Paramount itself refurbishes and upgrades Mirage jet fighters and makes mine-protected vehicles. The Cyprus-registered company has manufacturing partnerships in Azerbaijan, India and the United Arab Emirates, claims 20 per cent sales growth a year over the past five years and its publicity material says it aims for a $1bn (€740m) turnover by 2015. Recently, Ichikowitz told a conference that he is looking at opportunities in China.
Yet he gets prickly if referred to as an arms dealer. "That industry has had a terribly bad rap. What we deal in is peacekeeping equipment because countries that are stable and can defend themselves attract investment," he says.
Ichikowitz grew up in the close-knit Jewish community of Springs, east of Johannesburg, and made his fortune ­selling unused military hardware. His grandfather started a timber firm that grew into a national company, Federated Timbers. His father was also the sole ­importer of Suzuki motorcycles.
"With that background," he says, "I would normally have done my military service, then gone to business school and, like most of my [white] contemporaries, not understood anything about the world around me."
But he did neither. He says that he talked his way out of military service and had his political eyes opened by studying drama. Aged 28 at the end of apartheid, Ichikowitz, advised by his father, realised that the dismantling of the security- obsessed apartheid state would involve disposing of tons of military hardware. Ichikowitz devised a timely business pitch around the fact that increasing numbers of African countries were being drawn into peacekeeping operations and they needed equipment. Ghana, Uganda and post-genocide Rwanda were among his early clients. And in securing those customers, Ichikowitz built a phenomenal address book.
The combined effect of Ichikowitz's address book, his wealth and his political antennae can best be seen at the two Molori lodges. He says that he facilitated the outcome of two of Africa's most recent political crises, providing a venue for talks which led to coalition governments in both Kenya and Zimbabwe.
In the months after Kenya's 2007 election descended into violence, Raila Odinga, the country's opposition leader who most observers agreed had won the poll, came to Molori Safari Lodge. Incumbent president Mwai Kibaki had refused to hand over power and former UN secretary general Kofi Annan had stepped in to lead negotiations, which eventually saw Odinga agree to become prime minister under Kibaki. "We were very involved in helping Raila through that period," says Ichikowitz. "Immediately after the crisis, Raila was at Molori. The plans for the transitional government were conceived at Molori." Similarly, Ichikowitz hosted Morgan Tsvangirai who, after disputed elections in Zimbabwe in 2008, entered a much-troubled unity government with Robert Mugabe the following year. "When Morgan was not prepared to go into the government of national unity we facilitated a meeting with Raila Odinga. Raila shared with him the emotional trauma he had been through in the process of deciding whether to be a spectator or a player. I believe that meeting played a role in Morgan's decision to join."
Ichikowitz's forays into international politics aren't without controversy. He has no qualms about working with the government of Gabon, where members of the Bongo family have been in power since 1967, while he admits it was a mistake to enter a 2001 partnership to import Iraqi crude oil. But despite laying on planes for President Zuma and donating R6m (€560,000) to his last election campaign, he defends himself from accusations that he has bought himself a place at the top table of South African politics. "I believe in democracy but it is expensive. Political parties need to be funded. The alternative is to be opaque about it. Is that better? These days we are very careful, very transparent. We have developed a moral compass and learnt to avoid spending time around people with bad energy. We do not, as a matter of principle, get involved in anything that does not do good,'' he insists.
African defenders
South African defence companies thrived in the 1980s when sanctions forced the apartheid government to develop its own arms industry. But after 1994 the government considered it less important to support sovereign defence procurement. Nevertheless, Denel – the manufacturing arm of state-owned Armscor which makes the Rooivalk helicopter – and a dozen other companies supplying components to the global defence industry have survived. While the government pledged in 1994 to be transparent about the military export deals it authorises, the opposition Democratic Alliance accuses the ANC of secrecy. In 2008 South Africa authorised military export deals worth R5.9bn (€554m). Some of the customers were controversial like the Democratic Republic of Congo and Sudan, both of which are subject to partial UN arms embargoes.