Art market / Global
Art market
Briefing
A report on a Naples gallery boosting the city's art reputation, an interview with collector and jewellery designer Julia Muggenburg, and Phillips de Pury's Latin American art sale.
Well Hung - T293
Naples — 
GALLERY
From the "Last Supper" in Milan to Rome's Sistine Chapel, Italy isn't short of cultural history. Naples, however – more known for the Mafia and piles of rubbish – isn't quite as credited for its artistic offerings as its northerly brethren. Contemporary gallery space T293 is hoping to rectify that. Paola Guadagnino, a student at the Naples Fine Art Academia, opened the gallery in 2002 and named it after its address at 293 Via Tribunali. She opened the space as a non-profit gallery dedicated to supporting emerging artists. Four years later, on the cusp of the art market boom, she restructured the gallery along with Marco Altavilla, who had worked at T293 as a curator, to operate as a commercial company with a more international outlook. Almost a decade after the venture, T293 now represents 15 artists, including young Brit stars Helen Marten and Tris Vonna Michell, as well as French collective Claire Fontaine and New Zealander Simon Denny as well as a good handful of Italian artists alsoon its books.
"Naples is definitely one of the most interesting realities on the Italian cultural landscape regarding contemporary art," says Guadagnino. "There is a very rich proposal from private galleries, taking part in the most important international fairs and collaborating with artists who always find it interesting and challenging to exhibit in Naples."
Following the success of the Naples outpost, a second gallery was opened last October in Rome, managed by co-director Antoine Levi. "We thought it could offer a broader audience and a stronger potential by allowing the gallery to make its mark in a city with a high concentration of important cultural institutions," says Guadagnino. Spread between the two spaces, T293 holds eight or nine shows a year, and attends Frieze and Art Basel Miami Beach.
t293.it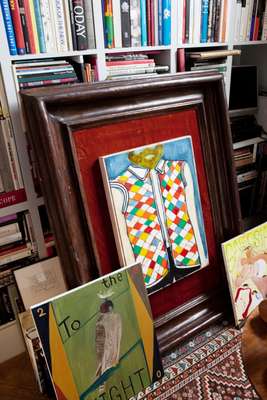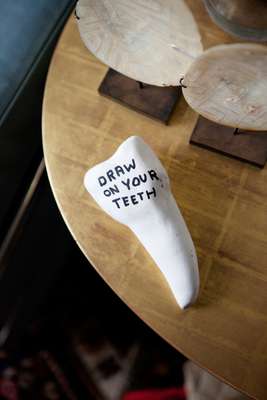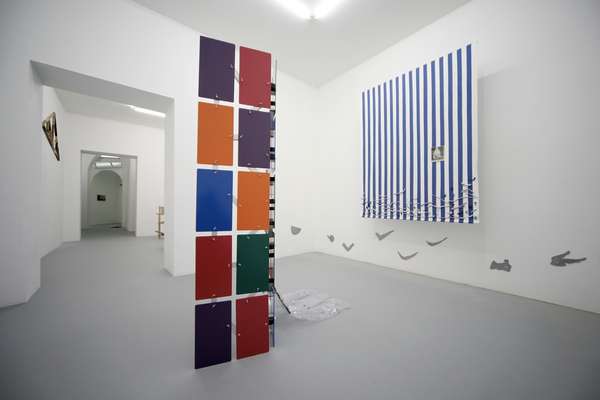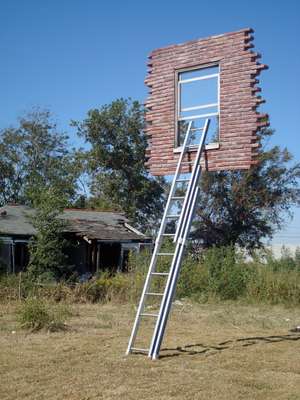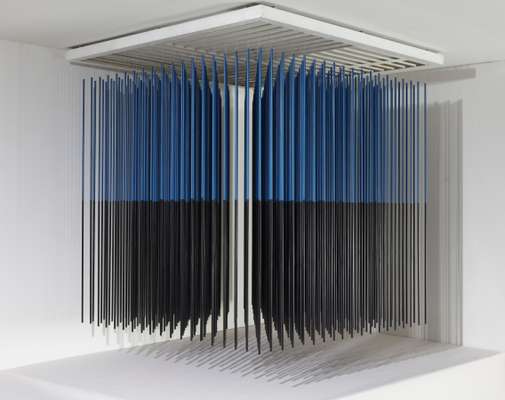 ---
Q&A
Julia Muggenburg
Collector
London
German-born Julia Muggenburg has her own jewellery brand, Belmacz, and is a serial collector. Her collections include historical finds (such as blonde turtle shells and arrow heads from Agincourt), hats, fans, Regency jewellery and art by Phyllida Barlow and Bob & Roberta Smith, all displayed in her cornucopian London home.
How did you start collecting?
It's always been the case, I used to pick up stones and make my own little collections.
How is the collection displayed?
I don't put things in storage. It's so depressing to think that things are bought to just swell the coffers – I buy something because I like it. I do move things around; everything is a bit full-on here.
What's your favourite piece?
I was once at an opening at Anthony d'Offay and Georg Baselitz was there. I had my sketch book on me, so I went over and said 'would you draw in it?' and he drew a woman upside down. Now it's in my hallway.
How do you collect?
I don't set a budget aside, I know my limitations. I never buy from auction. I buy from art fairs.
What will you do with it?
Sometimes I give things away, I don't really re-sell. The collection's legacy is my pleasure.
---
Latin love
New York — 
ART SALE
Latin America sales
Phillips de Pury- 14-15 November 2011
Contemporary art produced in Latin America will cement its ever-increasing position in the secondary market with Phillips de Pury's theme sale this month. Following the inaugural Latin America sale in 2009, a selection of works numbering in the hundreds will be available. "New wealth has paved the way for not only proliferation of Latin arts in Latin America," says Corey A Barr, department head for the curated theme sales "[but also] collectors there are becoming adept with contemporary art internationally, and this ameliorates the position of Latin artists in the western marketplaces, especially New York."
phillipsdepury.com
Window and Ladder – Too Late For Help, Leardro Erlich (2008)
Cubo Virtual Azul y Negro, Jesus Soto (1983)