Asia / Global
Asia
Briefing
Pakistani president Asif Ali Zardari and his highly armoured motorcade, green cities in Japan, and an interview with India's chief economic adviser.
Me and my Motorcade No. 27
Paranoid park - Pakistan
[ASIF ALI ZARDARI]
A Pakistani presidential motorcade needs to take security seriously. In 1988, General Zia – the country's then military ruler – was killed when his plane exploded. In 2003 another president in army uniform, Pervez Musharraf, narrowly escaped an assassination attempt. His car was lifted several feet from the ground but, thanks to its bomb-proofing, the occupants were unharmed and only the windscreen suffered a slight crack.
In 2007, former prime minister Benazir Bhutto was killed when a gunman shot her and set off a bomb as she appeared from the sunroof of her car during a rally. Bhutto's husband, Asif Ali Zardari, who became president in 2008, rarely ventures out of his vast presidential complex without a vast cavalcade of hopefully terrorist-proof cars. He would prefer to travel in more style. Aside from a taste for polo, art and international property, Zardari is rumoured to have a fleet of luxury cars both in Pakistan and abroad, including a 1930s Rolls-Royce in a London lock-up.
During his time as Pakistan's investment minister in the 1990s, accusations of corruption earned Zardari the unflattering moniker "Mr 10 per cent". A multi-billionaire and among the four richest men in Pakistan, he presides over a country where a fifth of people subsist on a dollar a day. Unsurprisingly, Zardari's approval rating has slipped to just 11 per cent.
In 2007, the Emir of Qatar, Sheikh Hamad Bin Khalifa Al-Thani presented an Airbus A310-304 to Zardari's predecessor President Musharraf. It is one of four non-military planes at the president's disposal. The famously reliable Hercules military plane, a C-130 with VIP capsule, is a vital part of Pakistan's presidential fleet. However, it has a notorious reputation in the country. General Zia-ul-Haq, Pakistan's military dictator was killed when his C-130 mysteriously exploded in 1988.
The Mercedes-Benz W221 is the standard car for the upper echelons of Pakistani politics. Given the instability of the country, the cars are modified to be bullet and RPG proof. Bomb jamming technology comes as standard. During a visit to Tripoli in 2009, the generous host Colonel Gaddafi offered Zardari two robust Toyota Land Cruisers, which were favourites of the erstwhile Libyan dictator and feature prominently in most Pakistani governmental motorcades.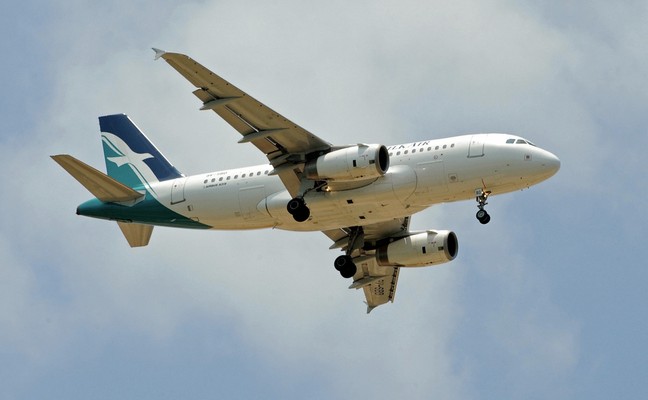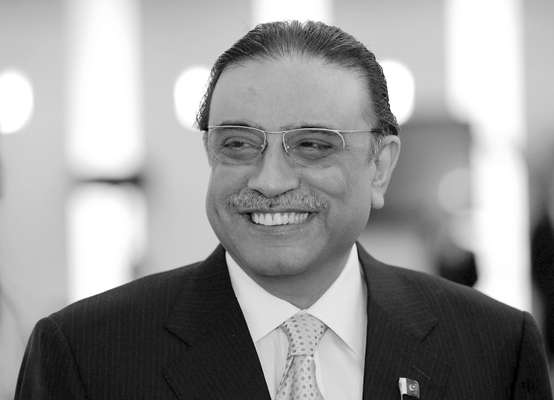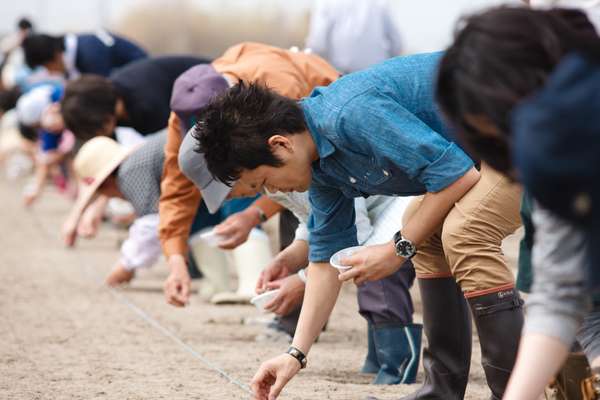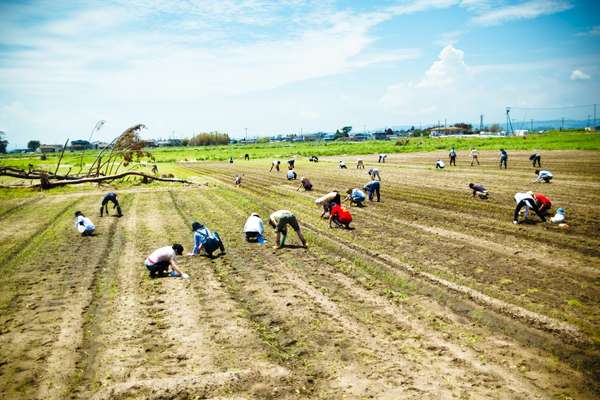 ---
Bandung wagon
Indonesia — 
TOURISM
Bandung, Indonesia's third-largest city, is on the up. Famous for hosting the first conference of the Non-Aligned Movement in 1955, it's now filling a new role as a tourism spot and the home of a growing creative community and lots of small-scale factories. SilkAir, a subsidiary of Singapore Airlines, is tapping into the market with a direct route to Bandung from Changi Airport.
---
Thread of hope
Japan — 
FARMING
A group of Japanese rice farmers, struggling to grow their crop after March's tsunami contaminated their land with seawater, may have found a solution: cotton. "Cotton has a stronger salt tolerance than rice plants," explains Masato Hata from eco-food company Kurkku, secretariat of the new Tohoku Cotton Project. Ten Sendai farmers have so far started growing cotton for use in products made by 21 companies, including United Arrows, Lee Japan and Urban Research. The first Tohoku cotton items will go on from sale next spring. "Our goal is to protect farming," says Hata. "We hope cotton will become one of the main industries."
---
The Hadid effect
China — 
ARCHITECTURE
Just months after the €150m Zaha Hadid-designed Guangzhou Opera House was completed this year, cracks began appearing in its walls and the granite panels on its façade were already being replaced. The problems have sharpened criticism on the "vanity" architecture projects sprouting up across China, many of which, like the opera house, are shoddily built by local contractors. Some 30 cities have spent an estimated €1.1bn on theatres alone since 2008, drawing the ire of the central government, which has called for a halt to wasteful spending. But the projects keep on coming: Hadid, herself, has several more in the works.
---
Making a splash
India — 
METEREOLOGY
India has long struggled to accurately forecast just how much rain will fall during the monsoons – it can affect the country's GDP by up to 3 per cent. There are 10 organisations that predict rainfall, but by bringing them together to form the new National Monsoon Mission to be launched later this year, the government hopes that will make the difference.
---
Strawberry fields never
Thailand
Relations between Thailand and Germany remain testy after a Thai royal jet was seized at Munich Airport. It was taking the Thai prince on a strawberry-picking holiday but was held because Thailand allegedly still owes for building contracts from the 1990s. Thailand was forced to pay €38m before the jet was returned.
---
Forward thinker
Delhi — 
ECONOMICS
India's economy has grown at an astonishing rate over the past two decades, averaging more than 7 per cent a year since 1997. Capitalising on a large, English-speaking and increasingly well-educated workforce, it has positioned itself as an information technology hub. But serious problems remain. The gap between rich and poor continues to grow, an estimated 25 per cent of the one billion population lives below the poverty line and corruption is endemic. Recent mass protests over the scale of corruption, led by the hunger-striking campaigner Anna Hazare, have further highlighted India's struggles. For the Indian government to deliver any long-lasting changes, much will rest on the shoulders of its chief economic adviser, Kaushik Basu, a Marx-admiring, portraitpainting academic who was plucked from New York's Cornell University two years ago. Monocle meets Basu in Delhi to discuss his hopes and fears for India's economic future.
The sense of optimism that's surrounded the Indian economy for the past few years seems to have dissipated. Why?
About six to nine months ago we had some bad news with corruption scandals such as the Commonwealth Games. But these things work in spirals – just like you have spirals of irrational exuberance, you also get irrational pessimism. I think the mood now is worse than the reality warrants. The Indian economy will probably not grow quite as fast as we were expecting this year but even if it grows at 8 per cent, it will be among the five or six fastest growing economies in the world.
What are the greatest challenges ahead and what do you predict India's economic growth will be in the next few years?
We need a more vibrant market economy and for that we need huge infrastructural investment. We need to improve our governance in a big way. One worrying challenge is the distribution of the spoils of growth. Poverty is not coming down fast enough. I also truly believe that within the next four or five years, India will overtake China in terms of growth rate.
And what about inflation?
Talk of inflation has certainly contributed to the mood downswing as it has persisted for some time. But there are a number of other emerging economies now inflating at around the same rate. Inflation is no longer the result of a country running its fiscal policy wrongly. Now, the structure of the world has changed. It's a globalised world.
---
Greener growth
Japan — 
URBAN PLANNING
It's a hot topic for emerging Asian nations – how to combine eco-friendly urban planning with fast-growing populations. And Japan, it seems, may have the answer. A new council to promote the development of model green cities across Asia is being set up by the Japanese government along with universities and leading industries, including Mori Building, Panasonic and Toshiba. The council aims to export Japanese "eco city" technology – such as waste recycling, energy-saving lighting and water systems – to communities in emerging nations such as China, India and Vietnam.
---
The show mustn't go on
China — 
TELEVISION
The Chinese government has pulled the TV talent show "Super Girl", deeming it a threat to Chinese values. A second talent show, "Fei Tong Fan Xiang", was also forced to axe its transsexual judge. "China's Got Talent", broadcast on commercial TV, is still going, serving to highlight the lack of hit shows on state-run CCTV.