Property prospectus / Lima
Barranco
Once populated by wealthy Limeños escaping the summer heat of the city centre, this small neighbourhood in Peru's capital benefits from apartments overlooking the Pacific Ocean, a community feel, restored villas and a thriving cultural scene.
High on cliffs above the Pacific Ocean – where Limeños can surf year round – is the colourful neighbourhood of Barranco. Lima's most bohemian district is home to artists' studios, galleries and buzzing restaurants and bars. After decades of ­decline, Barranco has again become one of the city's most desirable residential quarters. The area's rich housing stock was developed during the 1920s, when Lima's centre was further inland, and wealthy residents would escape to summer homes on the coast.
As the metropolis grew and engulfed Barranco, the wealthy moved on and the derelict houses became homes to Peru's young creative class. Now, Barranco is attracting new residents – drawn by its polychromatic buildings, thriving cultural community and the district's village feel. "Even though we're right next door to Lima's commercial centre of Miraflores and the financial district of San Isidro, Barranco makes you feel like you're living in a little town rather than a big city," says Mariana Tschudi, a visual artist who has been in the area with her husband for seven years. Here tree-lined streets shelter restored colonial houses (called casonas), food markets sit alongside new homes with sea views and bustling restaurants dish out Peru's famous fusion cooking. Barranco's network of galleries continues to grow, keeping its creative community close, and a well-designed new shopping centre is opening later this year.
---
With most homes built around small squares or along leafy streets, Barranco is a mix of 19th and 20th-century villas and high-quality new homes. Many of the traditional houses have been restored, retaining the colourful exteriors that conceal airy courtyards within. While many still serve as family homes, some of these casonas have been converted into artists' studios, galleries and even pisco bars such as Ayahuasca. New residents can also find smaller two and three-bedroom apartments overlooking the sea. Rumour has it that the modern homes along Jr Junin (which enjoy a sea view) have turned the street into the most expensive in Lima.
---
The local - Polo Pflücker
Artist
"I used to work in finance in Madrid. Now, I live in Barranco, my studio is here and I am the president of our local surf club, which is just down the road."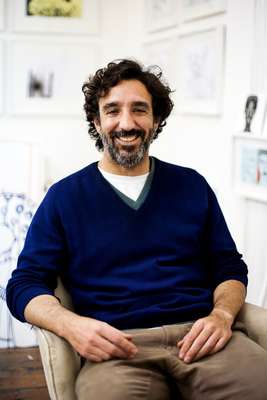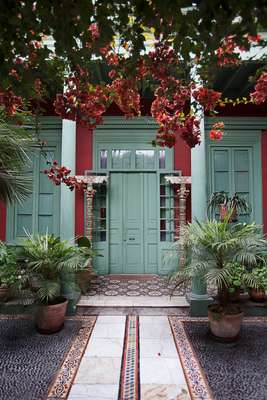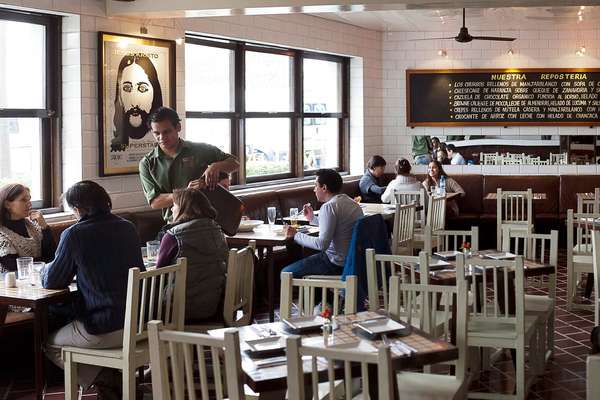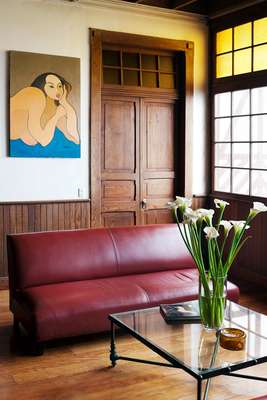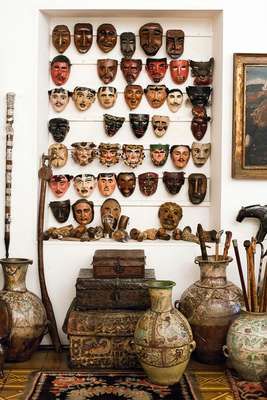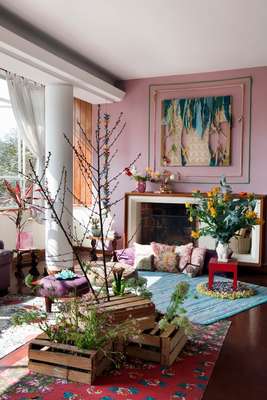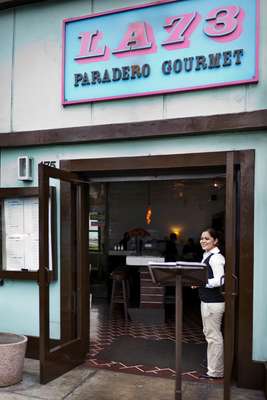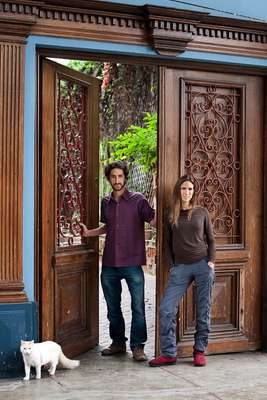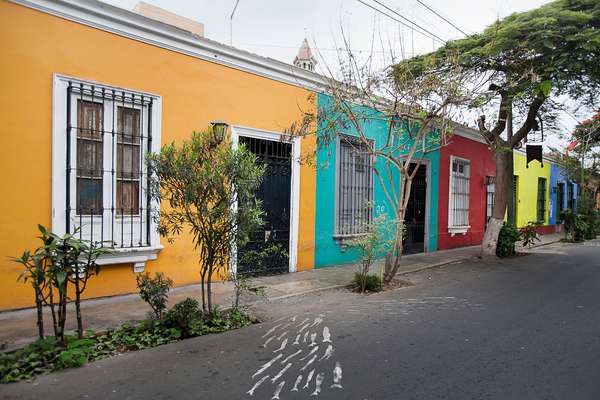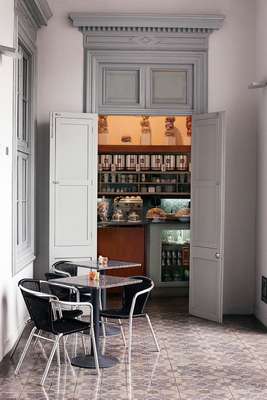 Second Home Peru
Domeyer 366, + 511 247 5522
This small hotel occupies the home of Víctor Delfín, one of Peru's most famous artists. Run by his daughter Lilian, the Alpine-style property overlooks the Pacific Ocean and is a treasure trove for art lovers, with Delfín's paintings, sculptures and ornaments spread through the grounds and house.
Architect
Vicca Verde - Jiron Cajamarca 448, + 511 247 3345
With offices in London, Buenos Aires and Barranco, the four partners at Vicca Verde have realised a range of projects from restoring old Barranco property to building new homes. Director Mateo Liébana has lived in the neighbourhood his whole life.
Lucía de la Puente - Paseo Sáenz Peña 206, + 511 477 9740
Opened in 1995, Lucía de la Puente showcases young Peruvian artists alongside more established ones. The contemporary space is housed in a converted casona on a wide avenue leading to Barranco's cliffs and the collection is regarded as one of Lima's most prestigious.
Museo Pedro de Osma - Avenida Pedro de Osma 423, + 511 467 0063
One of Barranco's most traditional museums is situated in a house built in 1906 for the Osma family, a wealthy clan of Spanish descent. The house is surrounded by large gardens, palm tree-lined paths and marble sculptures. The museum holds Peruvian treasures spanning the centuries of Spanish rule.
La 73
Avenida El Sol Oeste 175, + 511 247 0780
Part of the next generation of Novoandina cuisine, La 73 is one of Barranco's most popular restaurants. The vibrant interior takes influence from the bright signs of Peruvian street food sellers and each day the menu changes, reflecting what ingredients were bought at the market that morning.
Ayahuasca
Avenida San Martin 130, ayahuascabar.com
In a grand old Barranco mansion, Ayahuasca is one of the area's biggest draws, bringing revelers in from all over Lima to sample its innovative cocktails, many using pisco, Peru's popular grape alcohol. Thankfully the size of Barranco means that you'll probably be able to walk home.
Chala
Bajada de Baños 343, + 511 252 8515
Chala is one of Barranco's more sophisticated spots, which is traditional in décor. A popular stop for tourists who visit Lima just for the food (there's an English menu), the restaurant specialises in fusion food from the coastal area of Peru, serving traditional dishes such as lomo saltado – Peru's take on stir-fried beef.
Dédalo
Paseo Sáenz Peña 295, + 511 652 5400
Dédalo, located opposite Lucia de la Puente, specialises in local Peruvian art and crafts. Offering furniture alongside textiles and jewellery, it stocks products made by both Lima's traditional and contemporary artisans. The small, cosy café in the back is also a lovely spot for a break.
Property guide
Overview
Buying property in Lima is pretty simple. Foreign buyers need an immigration card or a Permiso para contratar, a stamp that authorises you to purchase property. It's a process that normally takes an hour or two at the immigration office. Once all the seller's documents have been verified, you must hire a notary to sign the deed (known as an Escritura Pública) of the property. Notary costs are relatively low, and normally amount to around 1 per cent of the property's value. Additionally, the property needs to be registered to the buyer in Lima's property records. This again is handled by the notary for around 1 per cent of the total value.
Notary fee:
Around 2 per cent, including both the signing of the property deed and registering the property in Lima's public records.
Estate agent fee:
Around 5 per cent (assumed by the seller).
Prices:
Apartments along the coast in Barranco (approximately €1,250 – €1,700 a sq m)
1 bedrooms - €50,000 – €70,000
2 bedrooms - €140,000 – €170,000
3 bedrooms - €300,000 – €420,000
Estate agent:
CMI International, Avenida J. Larco 724, + 511 241 3237
peru-realestate.com
CMI International specialises in helping non-Peruvians move to the city. As Lima has begun to attract international business, CMI works primarily with investors, executives and foreign diplomats.