This year's DSEi fair in London showed that South Africa is a major arms player.
The vast caverns of the ExCel centre in London's docklands echoed to the polyglot sound of the world's defence industry in mid-September, as companies and customers gathered for the biannual Defence and Security Equipment International (DSEi) exhibition.
Among the clatter of weapons being cocked, unmanned systems buzzing around in their own arena and video walls showing explosions to a soft-rock soundtrack, was a 460 sq m pavilion rolling to the burr of South African voices.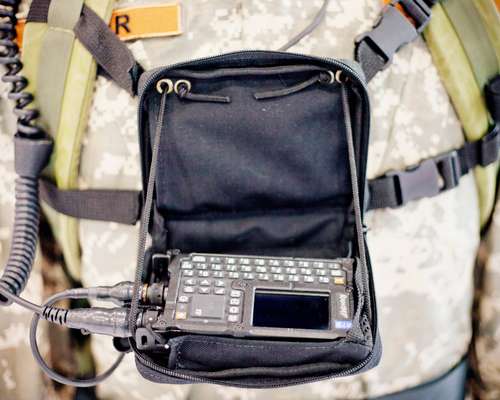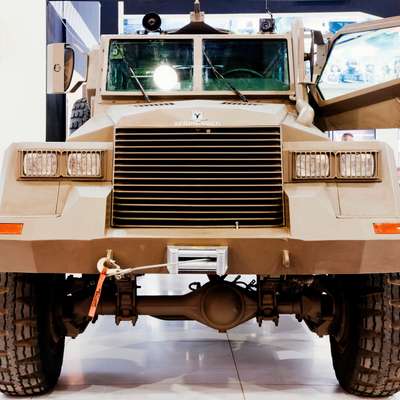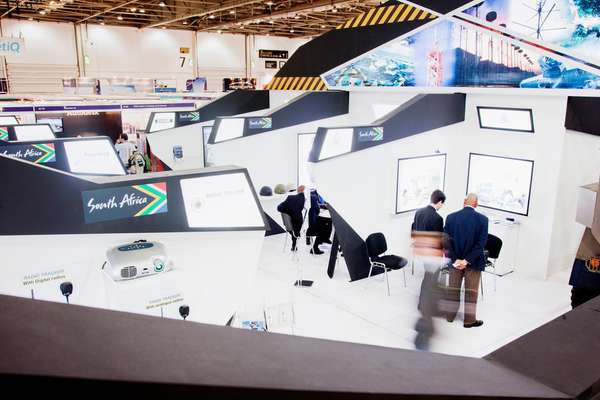 South Africa was the only African state to host its own pavilion, gathering together 23 of its prime defence equipment makers. South Africa acceded to the BRIC – Brazil, Russia, India and China – roundtable of emerging economies at the start of this year and South Africa's defence export figures are up.
In April, the National Conventional Arms Control Committee said that South Africa's defence exports accounted for R8.33 bn ($1.24bn) last year, up from R5.9bn in 2008.
But even with military spending on the rise, it isn't enough to support the country's substantial domestic defence industry, hence its presence with an export drive at DSEi.
Counter-intuitively, the sanctions that were imposed on South Africa during apartheid actually spurred development of a hugely innovative industry. When the US and others began suffering appalling casualties from mines and IEDs in Iraq and Afghanistan, they turned to South African engineers, who had pioneered mine-protected vehicles to fight in Angola and Namibia in the 1970s and 1980s. BAE Systems and others rapidly bought up that expertise, but development continues and DTM displayed its latest evolution of the armoured vehicle Springbuck at DSEi, next to new combat shotguns and RapidM's digital military hardware.
Simphiwe Hamilton, executive director of the South African Aerospace, Maritime & Defence Industries Association launched a 136-page directory of the country's defence industry at DSEi. This covers 78 companies able to supply everything from small arms to satellite launches. The biggest growth markets are likely to be Africa and Asia. In particular, they hope local industry will be able to capitalise on its strong position within the Southern African Development Community to encourage other members to standardise by using South African systems.
Since it re-entered the international community two decades ago, the Rainbow Nation has often seemed almost embarrassed by its defence industry, but as was clear at DSEi, it is reclaiming its pride and starting to make noise on the world stage.