Business / Global
Business
Briefing
A new airline that aims to turn Tibet into a Chinese transport hub, an entrepreneur with an antique printing press, and a new type of contract lens that's a sight for sore eyes.
Eye-popping design
Japan — 
PACKAGING
Flat is the new black when it comes to contact lenses. In October, Japanese company Menicon achieved an industry first, launching in Japan a soft, disposable lens that comes in a superflat 1mm-thick pack. The package, dubbed Magic, is a cinch to fit into a wallet. When the package is opened, the lens pops into shape with the rounded side up, so it's easy to pick up. The Nagoya company began its radical rethink four years ago by examining the most common customer gripes. Topping the list: taking the lens from the bowl-shaped packaging was a pain, and also risked getting dirt on the lens. Others complained about bulky packaging. The company bought the base technology from a US rival and set about perfecting the ­proprietary method for making a curved lens that would lie flat without getting distorted. "We're studying the possibility of ­an overseas launch," says Jun Yamazawa, Menicon's general ­manager of global brand strategy.
---
One of a type
USA — 
PRINTING
Having fallen for the process of antique typesetting while working for a letterpress in the 1990s, entrepreneur Jennifer Farrell was undeterred when the business folded. After investing a few hundred dollars in machinery she was soon set up in an 85 sq m studio in Chicago's Ravenswood neighbourhood, and she finally launched Starshaped Press full-time in 2001. It started pumping out invitations, stationery, posters and other printed materials on century-old Chandler & Price machines, and Starshaped soon won a loyal following. "If you want it cheap and fast, you're not going to be a client of ours," says Farrell. "But if you appreciate something that's hand-crafted and the work that goes into it and are willing to pay a premium, then that's great."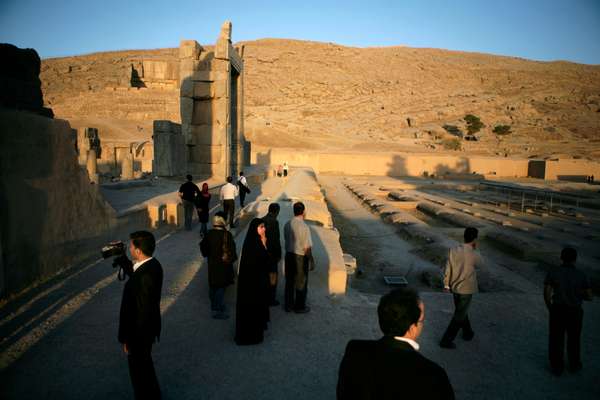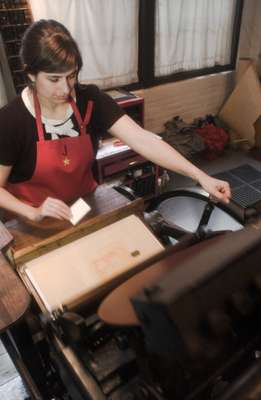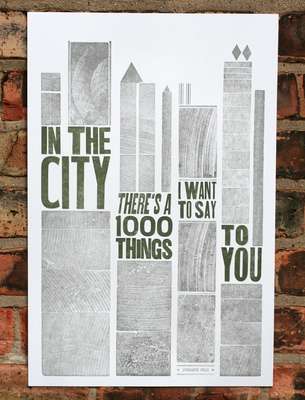 Turnover
Starshaped expects revenue for 2011 to tip $100,000 (€75,000), up 25 per cent since 2008.
Niche business
The only typesetter in Chicago working exclusively with antique presses, Starshaped has tapped into a local yen for custom-made products.
Al fresco drinking dens
Lisbon — 
KIOSKS
It started in 2009 when three unused 19th-century ornate drinks kiosks around Lisbon's attractions and squares were restored and reopened by entrepreneur Catarina Portas and architect João Regal. Now city hall has launched 30 more new-style kiosks. Spurring a revival in drinking lemonade and alcoholic drinks outdoors, they also serve gourmet fast food. Six more are to open by the end of the year. "We couldn't predict how fashionable kiosks would become," Portas says. A new phrase for post-work meet-ups is "Vamos quioscar?" (shall we kiosk?).
---
A new adventure
Iran — 
TOURISM
Positive signs are emerging from a most unexpected sector of Iran's economy: tourism. Iran ranks in the United Nations World Tourism Organisation's top 10 for historical and cultural treasures, but just 68th globally in tourism revenue. Although tourism contributed $2bn (less than 0.25 per cent) to Iran's 2010 GDP, arrivals are steadily rising. Approximately two million foreigners visited Iran in 2010, with a major increase from US citizens, jumping nearly 500 per cent from a paltry 300 annually since the 1979 revolution to almost 1,500 last year.
---
Taking off
Tibet — 
AIRLINE
Tibet, long one of the world's most isolated places, will be a bit more accessible with China's launch of Tibet Airlines. It started this summer with Airbus A319 connecting three cities and an order for two more A319s, but it has grand plans to turn Lhasa into western China's air hub, with a direct Lhasa-Beijing route starting in late 2011, followed by flights to Europe by 2015. The potential is huge: the region saw 6.9 million visitors in 2010, up 23 per cent from the year before. But given the anger of the Dalai Lama to the first direct rail link to Lhasa, opened in 2006, expect a less-than-ecstatic response from Tibetans to a further influx of Han Chinese — particularly those megaphone-squawking tour groups.
---
The Kingdom of Bhutan diplomatic service also acts as the sole official travel agent. Although the entry visa is charged at $20 (€15) it will not be issued without pre-paid bookings for a tour, which costs from $200 (€150) per person per night.