Culture / Global
Culture
Briefing
This month's books, music and films.
Food for thought
Menus might be an odd place to seek literary inspiration, but a concise bill of fare is a reminder for every writer to keep it simple. And hopefully tasty.
By Robert Bound
Unless you design fiendish Eurozone-shorting algorithms for hedge funds or you're a lawyer who defends the famous and soon-to-be not guilty then complication is best avoided. Simple rules. Straightforward is how to behave. Forthright's a good look.
Cast your eye to the bottom right of this column and you'll see a snippet about a great book on US restaurant menus that showcases a flash of flouncy graphic design and illustration among a bulk of dogged, beautiful, American simplicity. US restaurants aren't up winding cobbled streets, they're on highways – so their signage and the graphic identities carried through to the menus themselves are simple, bold and memorable – and, for a thing that's meant to be read cruising past in a Buick at 50mph – perfectly elegant. The verbiage is as clean as the signboards, too. From the Pig Stand's imperative tagline "Eat a Pig Sandwich" in LA, to a dinner thrown by President Johnson who served a frill-free "Filet of Beef Texana, Potato Puffs, Creamed Spinach" via New York's Four Seasons hotel and its "Calf's Brains en brioche", the menus tell you what the chef's doing in as few words as possible.
Menus are a bit of writing, like any other. A menu tells you what's in it and how the heat was applied and from that information you take an educated guess as to what it might taste like and whether you'll like it. End of. Other things might pretend to prod you in the right direction – the prices, the solicitousness of the waiters and the fabric of your napkin – but these are merely the menu's unreliable mates, along for the ride. Menus are an exercise in concise, elegant writing that are best on paper, typed (save your cash for the food), horribly laminated (when do you refresh the choices, every century?) and should never be tasselled, leather-bound, bookish or in any other way ape the King James Bible.
Like bubbly people chatting endlessly so you won't notice they're fat, chatty menus are where bad food goes to die. ­Adjectives that pretend provenance (heirloom, hand-made, organic), pointless verbs, (drizzled, pan-fried, tenderised) and hateful accompaniments (jus) are just tossing off into language's korma sauce.
"Salad." "Grouse." "Strawberry Trifle." London's St John restaurant writes the best menus (for the best food). Get that book, too, and when it comes to lunch, tuck in with Hemingway and throw your lamb bones at Ulysses.
---
Food/Travelogue
Eat, Pray, Eat
Michael Booth
Food writer Booth (and Monocle's Copenhagen correspondent) embarked on a three-month trip to India to research a book on cuisine. Halfway through, his wife had enough of his neuroses and excessive drinking and press-gangs him into taking a yoga course. The results are hilarious and uplifting, thanks to Booth's sharp style, savage self-criticism and air of gloom.
Graphic novel
The Incal
Alejandro Jodorowsky with illustrations by Moebius
Reissued from a series published in the 1980s, The Incal is the epitome of a retro comic classic. Masterfully inked by French illustrator Jean Giraud, aka Moebius, its plotline of anthropomorphic sidekicks, enchanted objects and unlikely heroes is just as timeless as the artwork.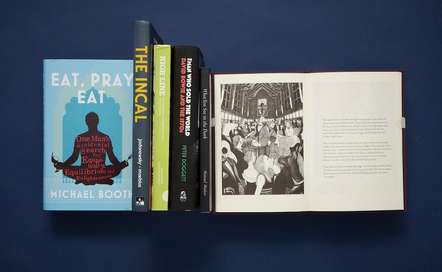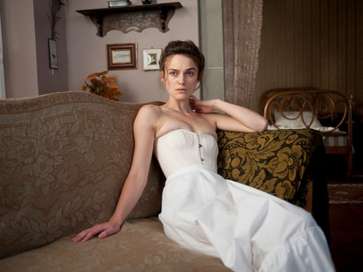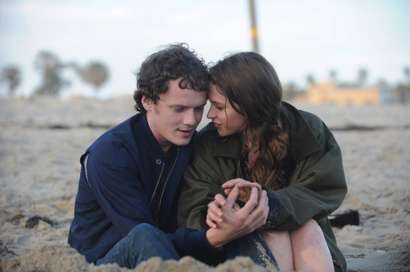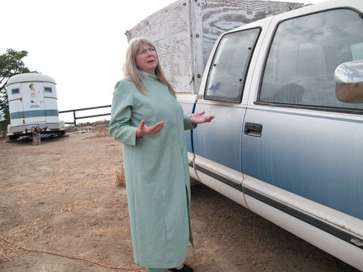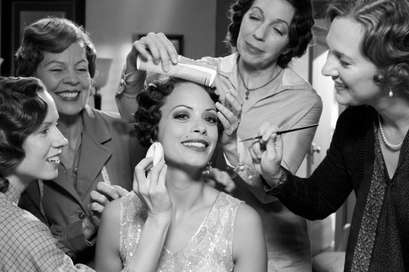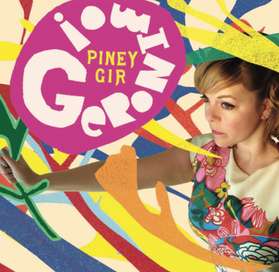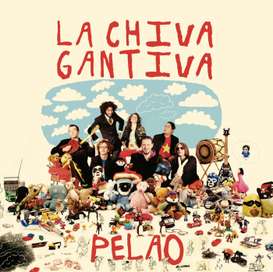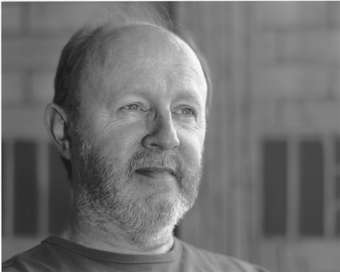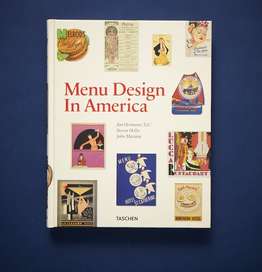 Architecture
High Line: The Inside Story of NYC's Park in the Sky
Joshua David and Robert Hammond
This volume of beautifully shot images follows the story of the High Line project that started in 1999. Running along Manhattan's Lower West Side, with its comfy benches, lavish greenery and meandering pathways, the 'park in the sky' is a stunning example of new urban design and the place to visit when in New York.
Biography
The Man Who Sold The World
Peter Doggett
Going through Bowie's 1970s catalogue – from Space Oddity to Scary Monsters, this is Peter Doggett's insightful homage to Ziggy and Bowie's life in London, LA, NYC and Berlin – the period when, as Doggett puts it, "he rewrote the rule book in music". Time well spent indeed.
Fiction
What You See in the Dark
Manuel Muñoz
Muñoz's formation as an award-winning writer is evident in this noir novel steeped in 1950s pop culture, portraiting three women in the small Californian town of Bakersfield in the wake of a murder and the disappearance of the prime suspect.
Children's
Anna & the Juniper Dog
Geoff Cox
Following 2009's Anna & the Witch's Bottle, the newest Anna chapter is an artistic and literary treasure. Cox's surreal prose is enhanced by Rohan Eason's exquisite illustrations and an eerie soundtrack by Martin Rebelski of Doves.
---
Tasteful design
USA — 
BOOK
Jim Heimann, Taschen's executive editor, teamed up with Esquire's food columnist John Mariani, and Steven Heller from the New York Times Book Review to celebrate over a century of menus and menu design in America. The result is this lavish, illustrated anthology of 800 vintage menus – a yummy ride through the history of food and restaurants in the United States.
---
Jazz
1969
Pink Martini & Saori Yuki
Pink Martini's fondness for the cutesy end of bossa and swing is saved from sounding like the soundtrack to a right-on dinner party by mining two rich musical themes – the late 1960s and the era's Japanese pop. Saori Yuki invites you into an era of revealing yukatas, lovelorn lullabies and sweet surrender.
Latin
Pelao
La Chiva Gantiva
Kaboom! Tish! There's a lot going on in this hot-blooded mess that features a UN-tastic personnel of Colombians, French, Walloons, Flemish and Vietnamese doing their syncopated thing. It's "Latin" inasmuch as it's got a warm lilt going on, but it steals from High-Life, Mali and the Caribbean, too. Restless, arresting, addictive: best file under "WTF?" to cover all the bases.
Pop
Welcome to Condale
Summer Camp
It's pop, but not as you know it; more as you remember it. This London duo's hazy pop cuddles up to squelchy synth teen-romance torch songs and air-guitar break-ups – it's all boy-girl harmonies, stonewash and tear-stained A-Team-themed pillows. The teen-movie archness doesn't even register when there's this much admiration for the – shhh – wonderful 1980s.
Everyone knows it's uncool to smile in rock, but who gives? This is pop with guitars, anyway (and she's from Kansas City). So rarely does an album-perfect 40 minutes of dazzling tunefulness, gleeful, wide-horizon jangly-guitar road-tripping roll around, that you have to smile about it. Strap yourself in behind a big chrome bumper and bring nothing waterproof whatsoever.
Drama
Like Crazy
Director: Drake Doremus
Like Crazy comes as a romantic counterpoint to Doremus's comedy Douchebag. Anna and Jacob fall for each other while at college in LA; upon graduation, she has to return to her native England and they get into a turbulent transcontinental relationship. Shot on a stills camera for an extra reality touch, the film won the Grand Jury prize at this year's Sundance. Is it all about inextinguishable love or keeping it real and moving forward, you wonder? The latter we reckon.
Documentary
Tabloid
Director: Errol Morris
In the age of 24-hour celebrity news galore, at times it is hard to tell fiction from reality. Academy Award-winner (for the 2003's The Fog of War) Errol Morris's eclectic documentary follows the fanatical, sometimes outright surreal adventures of former beauty queen Joyce McKinney.
Drama
A Dangerous Method
Director: David Cronenberg
Cronenberg is the only director who could ever make Freud and Jung truly intriguing for the masses. His third collaboration with Viggo Mortensen (as Freud) proves to be a charmer, but the real acting surprise comes from a skinnier-than-ever Keira Knightley, perfect as the troubled Russian patient who comes between the two psychoanalysts, and Vincent Cassel as Freud's early disciple Otto Gross. Well, no surprise with Cassel, actually.
Drama
The Artist
Director: Michel Hazanavicius
Written and directed by French filmmaker Hazanavicius, The Artist is a breath of fresh air in cinematography. Shot in black and white, the film is a homage to silent-era Hollywood. Starring Bérénice Bejo and Jean Dujardin, whose role as a declining actor won him the best male award at Cannes, the story takes us to late 1920s Los Angeles in the transition between silent cinema and talking films. Clearly, this year's favourite on the Croisette.
---
Doggett talks to Monocle about Bowie, his new book (see our review section) and the intricacy of writing music bios.
How did the book happen?
The late Ian MacDonald, was under contract to write a book about Bowie, and his editor asked me to see if Ian had left an unfinished manuscript that could be rescued. There wasn't and [so I] volunteered to do it.
Why did you choose exactly this period of Bowie's career?
This is the time when he was in a constant experimentation, pushing at the boundaries of what pop music could achieve. Also, the quality of his work in the 1970s far surpasses what came before and after in his career: these were the years when he had a real impact on the culture.
I believe you read 'Bowie in Berlin' by TJ Seabrook – what do you think about it?
I referred to it rather than read it. I tried very hard to avoid becoming influenced by other critics: I wanted my responses to be authentic and fresh.
Your top must-read music biographies of all time?
Peter Guralnick is great on Elvis; I loved Johnny Rogan on the Byrds and Colin Harper on Bert Jansch.