Viking Range Corporation / United States
Delta force
While neighbouring towns in the Mississippi Delta have struggled for survival, Greenwood has been revived by a home-grown kitchen appliance manufacturer that is committed not only to the town's economy, but also the health of its culture.
Greenwood, Mississippi is a typical small southern town. Locals greet each other on the streets, the food is comforting and the pace is relaxed. Yet, as many of its neighbouring towns have declined, Greenwood has blossomed. As one of the oldest settlements on the Yazoo River, established during the cotton boom of the 19th century, Greenwood has been transformed by a more recent local industry. Founded 30 years ago, the Viking Range Corporation manufactures its cooking ranges and kitchen equipment here. Having rejuvenated the town's economy, Viking has also begun the restoration of its historic downtown district, repairing derelict streets and storefronts to create a bustling neighbourhood of shops and restaurants, a hotel, spa and cooking school. Drawing visitors from around the country, Greenwood has also achieved the hard task of getting its younger generation to stay put.
As one of the poorest regions in the US, the Mississippi Delta is not an area associated with high-quality design. Along with a history of blues music, the Delta's reputation for southern-style cooking and hospitality seems to have struck chords in the Viking company. "I don't think there would be a Viking if I hadn't done it in Greenwood," says Fred Carl, Viking's founder and the modest godfather to the town's success. "When I started Viking, I decided that if I couldn't do it in Greenwood, I wouldn't do it anywhere."
Thirty years on Viking now employs around 1,000 of the town's 18,000 residents, from craftsmen in factories, making everything from ranges and ­refrigerators to barbecues and toasters, to chefs in the cooking school and staff for the company-owned hotel, spa and restaurant. In a town as small as Greenwood, these jobs are key to the local economy. "Twenty years ago, this was a ghost town," says mayor Carolyn McAdams. "It's always been a small and caring place, but surviving as an agricultural economy was getting harder. If Viking hadn't come here, we would be struggling to hold on." Rather than struggle, Greenwood just grows. Carl was born and bred here. Viking was born after Carl, who started off in the local construction business, designed the perfect cooking range for his wife Margaret. With early manufacturing contracted out to companies in California and Tennessee, Carl brought everything home in 1990, and since has expanded not only Viking's product range, but also its footprint in Greenwood.
The company's headquarters in an old cotton sorting building on Front Street was the first to be developed in 1987 and is home to both the business and design hub of the company. Brent Bailey, Viking's design director, moved to Greenwood to work at Viking in 1997, and cites the restored Front Street building as much a part of the attraction as the town's close-knit community. "I never thought I would work in Mississippi," says Bailey, "but there's a sweet, southern charm about the people here. Some people get the culture and some people don't. This company is a point of pride for Greenwood. I don't think there are many small towns in states like Mississippi that can say the same thing."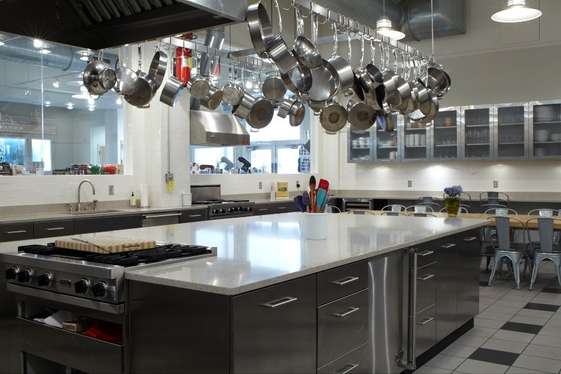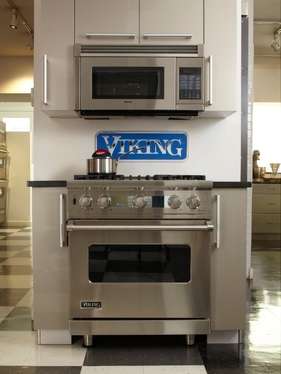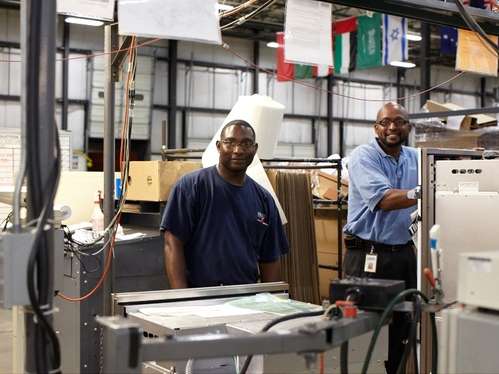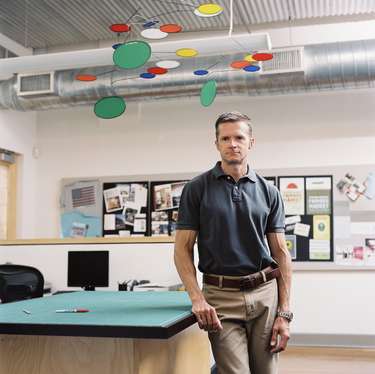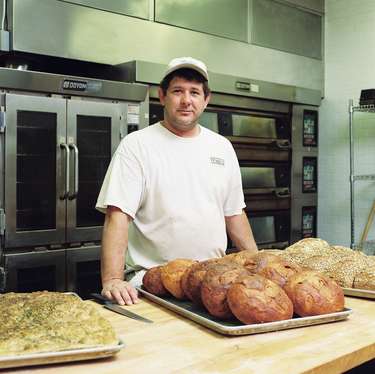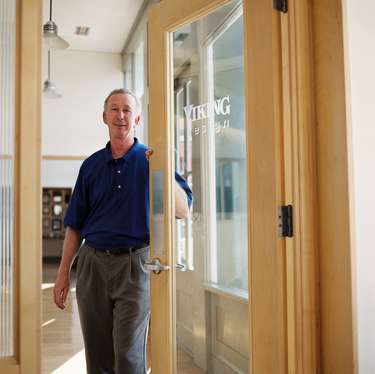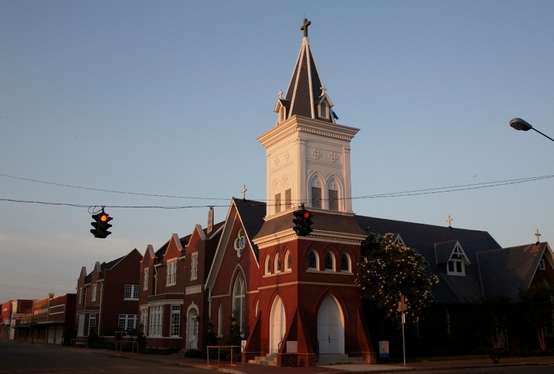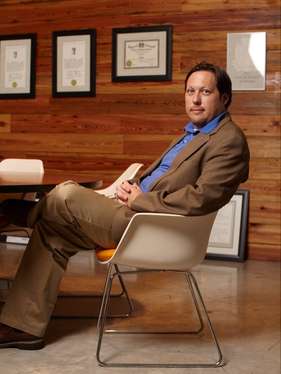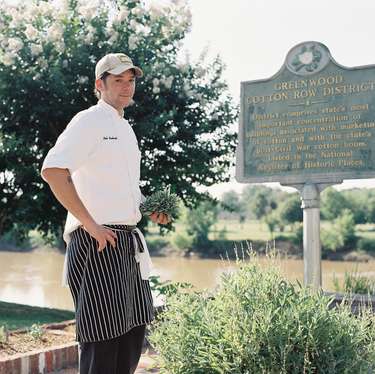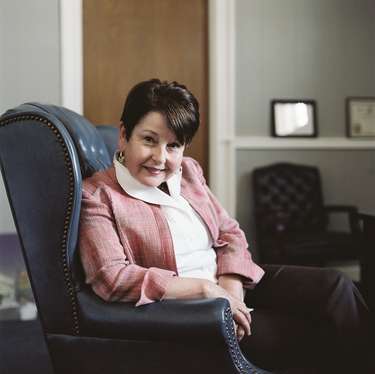 Having trained as an industrial designer, Bailey oversees the design of every detail of the Viking brand, from product lines and business cards, to the branding of the Alluvian Hotel – a 45-room boutique hotel around the corner that Carl opened in 2003. "It's exciting to me that we support all these satellite businesses that Viking's associated with," says Bailey. "Our department is the common denominator within the company – we interact with everyone. Fred is passionate about design; he has an office next to me in case he wants to work hands on. We pride ourselves on integrity and with this central hub, we maintain that."
It's not difficult to see what Bailey means. Aside from the various manufacturing plants a 10-minute drive away, all of Viking's business is done within walking distance of downtown. The company opened its training centre in 1998 in an old Ford car dealership, just down the road from its headquarters. With classrooms and auditoriums filled with the latest Viking products, dealers from around the country started coming to Greenwood to be trained on their usage.
"It was important for us to show people how the products were made, and how to use them," says Bill Crump, director of Viking's governmental affairs and executive assistant to Carl and, as a member of dozens of community organisations, one of Greenwood's most influential residents. "But we also like to teach visitors about the culture of the company. We're proud of our employees, we want people to meet them. It means that dealers and chefs and all sorts know who made the range that they are working with."
Realising that they needed to provide somewhere for these visitors to stay, Viking bought the derelict Hotel Irving on Howard Street, and transformed it into the Alluvian, starting what is now the hub for Greenwood's regenerated downtown. From 2001, the company began turning abandoned buildings on Howard Street into shop fronts and apartments, and subsequently built their cooking school and spa opposite the hotel.
"Initially we attracted people from about a 300-mile radius," says Crump. "But we realised we needed something more. We had a fabulous hotel on a boarded up street, so we started adding things like the cooking school and the spa. We wanted to provide upscale shopping, so we started doing up some of the buildings. We began to attract people who had been going to the outlying strip malls."
Now Greenwood is a destination for many who have little professional interest in Viking's latest range. Instead, people from across the US are visiting the town to attend the company's much-lauded cooking school, eat in one of Greenwood's traditional Delta restaurants or relax in the Alluvian Hotel and Spa. And the town is home to a number of young businesses such as the TurnRow bookstore and café and Beard + Riser Architects. Both businesses were set up by young out-of-towners who relocated to buildings restored by Viking.
"When I started out, I honestly didn't envision the Greenwood part of the story," says Carl. "I was thinking on a smaller scale about wanting to improve a street because I thought it was a pretty cool street. But it gives me a tremendous amount of joy to see what we've done with Greenwood and to see young people moving back here. It's great to see people take pride in their town; it's a model that could help the Delta as a whole." Although the state of Mississippi continues to be America's poorest, the success of companies like Viking could define a new identity for the region. Still privately owned, and committed to maintaining its manufacturing facilities and American standards in Greenwood, Viking's market is growing globally. While Brazil is still the company's main export market, increased demand is being seen in Asia. And this autumn, Viking appointed its first dealer in the UK.
As Viking grows, so will Greenwood. And as international interest in the company prospers, it's possible that the Alluvian Hotel will soon be buzzing with a multitude of different accents and languages.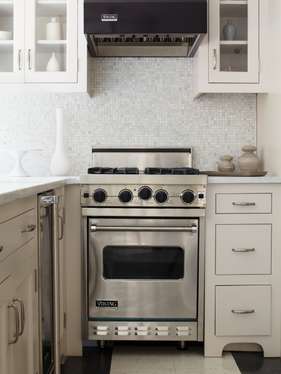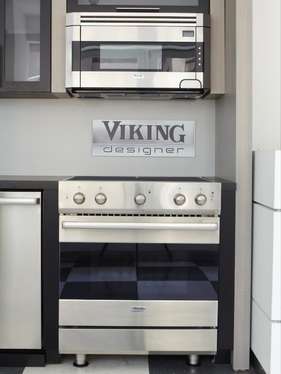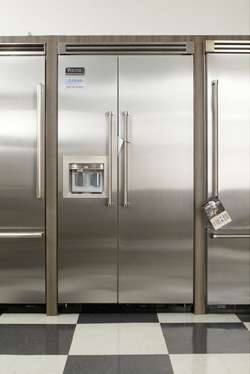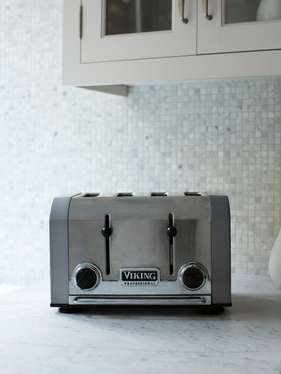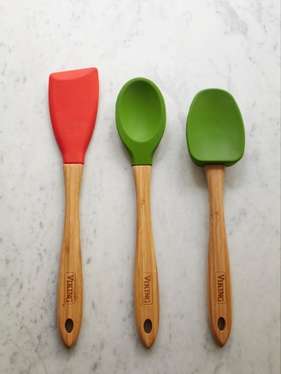 24in Classic Open Burner range
Viking's smallest range offers Viking performance in a more compact model.

Designer Series range
This 30in range has a more streamlined design than the Professional range.

Side-by-Side Refrigerator and Freezer
Viking's refrigeration series complements its ranges. Built in stainless steel, this can be programmed to maintain desired temperature within one degree.

Professional Toaster
Comes in a two- or four-slot size, and three colour options, with multiple heat options controlled with Viking's signature knobs.
5.
Mixing Utensils
Viking cooking shops offer everyday utensils like these mixing spoons and spatula, with wooden handles and brightly coloured rubber tops.
6.
Stand Mixer
Viking's professional mixers are tough enough to knead dough but have settings that could whip up a meringue.
The USP
Unlike most of its competitors, Viking is still independently owned and committed to domestic production. Having pioneered the development of professional-quality ranges for the home, Viking's signature — and much mimicked — black operation knobs are still its calling card.

The process
Each range is made-to-order using stainless steel from a local supplier and takes approximately five hours from start to finish. Viking adopted the Toyota Production System in the mid-1990s. It is now a testing and demonstration ground for Toyota's lean manufacturing method.

The markets
Viking's domestic business is still its largest market, with highest demand coming from California and America's northeast. Brazil is Viking's largest export market and business is growing in Europe and Asia.

The price
Stove ranges are available from $3,700 to $14,300 (€2,700 to €10,500).

The company
Many generations of the same family work at Viking and the company has around 50 married couples working throughout. Alongside good benefits, Viking sponsors staff who wish to take any educational degree. The manufacturing plants have very high retention and attendance rates thanks to each employee changing jobs every few hours to avoid boredom and mistakes, resulting in the high-quality product Viking is known for.