Design/Architecture / Global
Design/Architecture
Briefing
A reworked Chinese trishaw and a Russian "sleep box" are some of the new products on the radar this month.
Sorting out the streets
UK pavements are a mess – once again, the Scandinavians show how it should be done
By Hugo Macdonald
Over the past fortnight I've been a Nordic nomad, taking in Copenhagen, Helsinki and Stockholm. That these cities are each models for contemporary urban living hardly needs mentioning again.
But what struck me on this tour wasn't so much the rapid, brilliant urban development projects nor the quality design on show at the exhibition centres. Instead, what I take away from this trip is a glowing ­admiration for the streets themselves.
For a start, they are clean. You'd be pushed to find a plastic bag billowing down the pavement here. You certainly won't see someone's stomach contents from the previous night on a street corner, as is customary in European cities further south. Litter bins don't overflow. Locally produced outdoor furniture is tidily lined up with heaters and blankets for brisk morning coffee or a nightcap. There is plenty of plant life – bulging hanging baskets and sensitively pruned trees. Bicycle stands are in abundance, enough to prevent any unwieldy pile-ups against lampposts. Oh and the lampposts are pretty perfect too – it's hard to think of something better than a bit of outdoor Aalto glowing over the autumnal streets of Helsinki.
Cigarette bins are everywhere. Discreet but always on hand, which, for a smoker like me, makes all the difference. I'm faced with scowls from passing strangers in London as I pop my butts down the nearest drain – whereas I don't feel ­ostracised or resented as a smoker in any of these cities.
There is something to be said for the haphazard beauty found in the urban grit of less manicured city streets around the world. But when tatty street life spills into open neglect, things soon fall apart. There was of course more at play that led to the London riots than litter and cigarette butts, but the lack of respect for UK streets needs to be addressed. The British government has a much-fêted "save the high street" bill under way – one can only hope it stretches beyond sorting out the retail landscape and tackles the streets themselves. And top of the agenda should be a Nordic tour where these tiny but vital details have a crucial impact on the city as a whole.
---
The latest creation from Beijing architects MAD is a stark asymmetrical dome standing on a bleak promontory in the still half-empty new city of Ordos in China's Inner Mongolia region. The building, which contains Ordos' Art and City Museum, was inspired in part by Buckminster Fuller's 1960 "Dome over Manhattan" plan.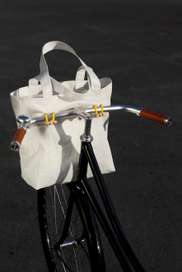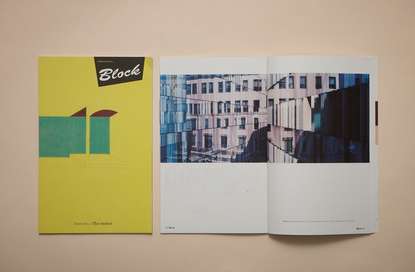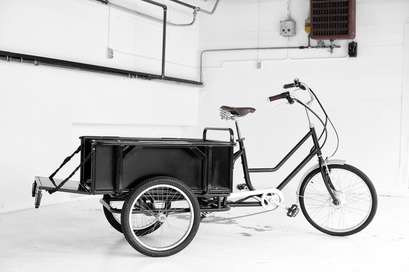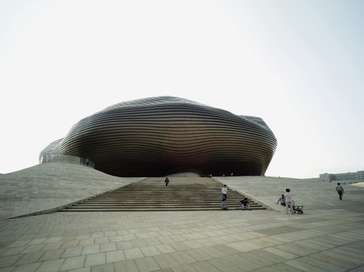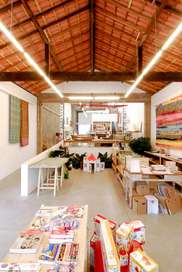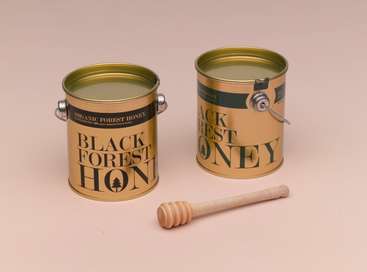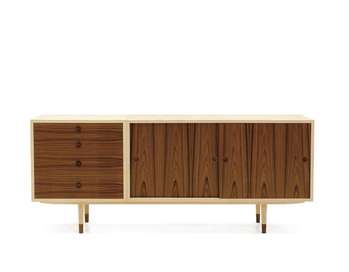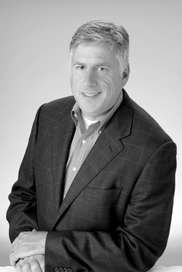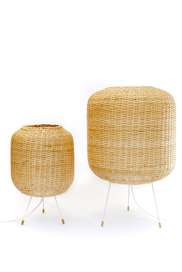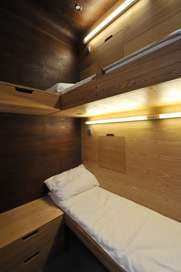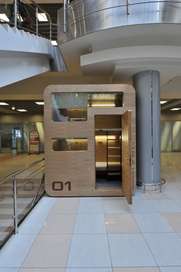 ---
Chinese takeaway
Denmark — 
BICYCLE
Danish designer Alexander Host has given the traditional Chinese trishaw a smart Scandinavian makeover. The Sanitov's stainless-steel and aluminium frame, available in four colours, sports a leather seat and an electric motor. It's even got a GPS tracker to deter theft.
sanitov.com
---
Shine on
Chile — 
WICKER LIGHTS
The Andes House is a young Chilean design studio, which puts to use local, traditional craft techniques to turn out versatile domestic products. These handmade woven wicker lights bear the hallmarks of the mid-century arts-and-crafts movement, and are perfect for hunkering down beside on long, dark nights.
theandeshouse.com
---
Amoreira occupies a huge old garage in São Paulo's Vila Madalena. Cristina Rogozinski and Fernanda Rezende have covered the floor with burnt cement and finished the wall with concrete bricks to keep the feel of a garage sale. The store's range includes eclectic pieces such as work from the Japanese designer Fujishiro Shigeki. It also has its own line of products.
amoreira.com.br
---
Mid-century classic
Sweden — 
FURNITURE
In 1955, Børge Mogensen was enlisted by Karl Andersson & Söner to create Øresund, the firm's first foray into modern design. His series included a pine-and-teak sideboard, of which just 20 remain.
karl-andersson.se
---
Sleep tight
Russia — 
MINI-HOTEL
Architects Mikhail Krymov and Alexei Goryainov's Sleepbox is an ash box designed for people to sleep comfortably in public places. Currently a prototype at Moscow's Sheremetyevo International Airport, it remains to be seen what shenanigans people might get up to with such easy-access beds.
arch-group.org
---
Block is a new biannual architecture magazine that plugs the gap between lofty trade mags and more photographic titles. With a different theme each issue, it brings together critics, historians and architects to reflect on the wider social and cultural implications of the built environment. It is edited by former RIBA curator, Rob Wilson.
blockmagazine.co.uk
---
OLD AND NEW
Comfortable companions
Denmark/Wales [CHAIR AND RUG]
Next year is the centenary of Danish master Finn Juhl's birth (see page 147) and to mark the occasion, One Collection is reintroducing 100 wenge-stained oak and natural leather models of Bone, Juhl's favourite chair, for auction. Created for the 1944 Snedkerlauget Exhibition, only 12 of these chairs were made. If you do get your hands on one, a 100 per cent wool rug from London designer Eleanor Pritchard's new collection is great for a cosy autumn evening. Each rug is woven by hand in a small, traditional woollen mill in Carmarthenshire, Wales.
onecollection.com; eleanorpritchard.com
---
Looking sweet
France — 
HONEY CANS
The humble honey jar has had a makeover. Paris-based Bees of the World, which sources rare varieties from Moldova to Morocco, has dressed up its line of sweeteners to better stand out on the shelf. Out went the glass in favour of gold lacquered pots and wooden serving spoons made from fir trees felled in the Black Forest.
beesoftheworld.com
---
Q&A
Keith Granet
Creative consultant
USA
A leading management consultant for the design industry, Granet's book The Business of Design: Balancing Creativity and Profitability was published in September by Princeton Architectural Press.
Tell me about your book.
I've documented 30 years of helping designers run businesses. The book tells the real-life stories I experienced.
Do creative people have to be business people too?
It's an art to design beautiful things but a skill to make them profitable. Most creative people have never been trained how to do it. In my book, I present a lot of the information graphically – I talk to them in their own language, so they get it.
What's the take-away message from the book?
Passion plus business equals money. Do what you love and money will follow.
Who are your clients?
We do a lot with Commune. We are in negotiations with Danish designer Bjarke Ingels who is a brilliant talent. I've had long relationships with Thad Hayes, Jonathan Adler, and Charlotte Moss among many others.
granet.net
---
Bag of tricks
Finland — 
BIKE BAGS
Created by Finnish designers Elina and Klaus Aalto, this bike basket is made from old sail material and also functions as a bag. "The idea was to design a bag that wouldn't shout 'I'm a bike bag' but could fit comfortably onto the bike as well as at the office or out at night," explains Elina. They will shortly go into production with Finnish manufacturer SavetheC.
aaltoaalto.com; savethec.com
---
Collector's item
Enzo Mari jigsaw, 1957
In 1957, the Italian designer Enzo Mari came up with 16 Animals, a jigsaw of simply carved wildlife in oak that together form a rectangle. Still made by Danese – just 300 sets are produced a year – it's part puzzle, part artwork.
danesemilano.com