Fashion / Global
Fashion
Briefing
New clothing and accessory ranges, collaborations, designers and retailers, from Vigevano to Melbourne.
Foot lights
Melbourne — 
HOBES
These are the kind of shoes that everyone has room in their wardrobe for. Weighing in at only 350g these treads are also ultra-stylish. Each pair is handmade by a fourth-generation Italian bootmaker with Italian suede or denim, and is designed for comfort and utility. Melbourne-based founder Georgia Hobart modelled the shoes on the classic 1970s desert boot, the result being sleek and timeless.
hobes.com.au
---
Fitting service
Sydney — 
VANISHING ELEPHANT
Felix Chan, Huw Bennett and Arran Russell started Vanishing Elephant, a casual menswear line with an emphasis on the perfect fit, in 2009. The latest collection is filled with frisky colour tones and prints, never sacrificing the gentlemanly cut that the label is known for.
vanishingelephant.com
---
Precious whites
London — 
UNDER
English label Under launches this autumn with a seven-piece collection of undergarments for men. All about the highest quality and comfort, the designers create every piece using the finest cotton waffle and marl jersey mixed with chambray and twill, giving a luxurious, contemporary touch to the line of boxers, long johns and classic henleys.
underunderwear.com
---
Shop tactics
Tokyo — 
SACAI
Sacai's founder and chief designer Chitose Abe had heard the same question for years: Where is your shop in Tokyo? There wasn't one – until September. The new store, located on a backstreet in the Aoyama district, occupies two split-level floors in a low-rise apartment building. Abe, who started the label in 1999, found the spot after a three-year search. She hired Japanese architect Sou Fujimoto to gut the former Chinese restaurant and create a concrete and glass space.
sacai.jp
Men's inside-out Oxford knit cotton shirt
Men's light grey alpaca wool and linen jacket with nylon pockets
Women's grey cable knit wool cardigan with rear "skirt"
---
The right gear
London — 
BROOKS X TIMOTHY EVEREST
Designed by bespoke tailor Timothy Everest, Brooks's John Boultbee Criterion cycling jacket (named after Brooks's founder) is produced from Ventile, a woven waterproof cotton used in Second World War pilots' suits. It's lined in tweed and loaded with functional features: poppers, buckles, zips, and D-ring clips.
brooksengland.com
---
Buckle up
Vigevano — 
ZANACCO
Italian footwear company Zanacco has just unveiled a new line of belts, hand-crafted by artisan cobblers in a factory in Vigevano using ethical materials such as Tuscan vegetable-tanned leather and biodegradable oils. While some models feature fine stitch or double-woven leather detail, all come in a variety of colours ranging from chestnut brown to aqua blue.
zanacco.com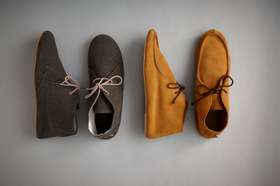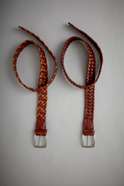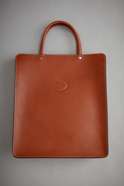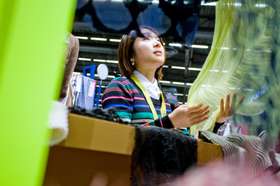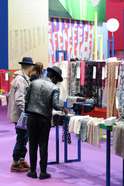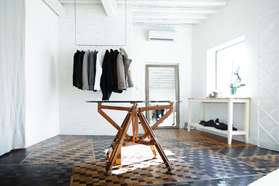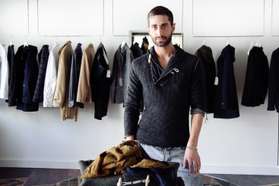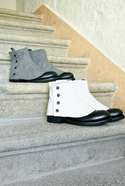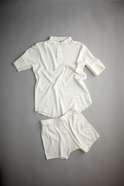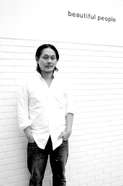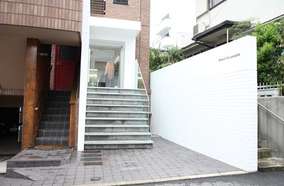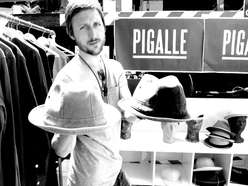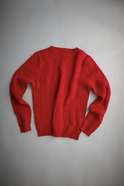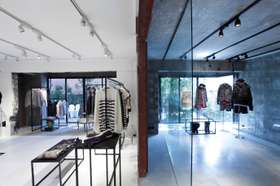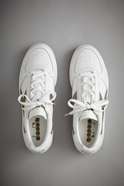 ---
Q&A
Hugo Bergström
Creative director of Nitty Gritty
Stockholm
Nestled in a quiet back street on Söder Island, the first all-women Nitty Gritty store launched in September, exactly 20 years after the opening of the company's flagship. Taking over a former A.P.C store, the space was entirely redesigned by Bergström and womenswear buyer Cecilia Steiner
Why a womens-only shop now?
It's a direct result of the strong increase in womenswear sales we had in the previous seasons. We believe that by refining our store concept and separating men's, womenswear and web we will strengthen our position on the market and provide a clearer brand identity.
What is your shop philosophy?
For this shop we aimed at creating a romantic dreamworld in a relaxed environment with a focus on the garments. Our sources of inspiration were French pattisserie Ladurée, and true grit girl icons – Françoise Hardy with her cool Parisian style, Wendy Bevan's fantastic photos, Sophia Coppola and her unique imagery.
Top three best buys?
Merino wool leggings by Irish designer Sharon Wauchob, Jil Sander's dark green leather flats, leather bag No 15 by Swedish A.L.L.
nittygrittystore.com
---
Free rein
Stockholm — 
PALMGRENS
Johannes Palmgren began making bridlery on Stockholm's Sibyllegatan Street in 1896. Over 100 years later Palmgrens is still at the same address but today its craftsmen make women's accessories and handbags in natural tanned leather. "Our main focus is to keep the passion for designing timeless leather pieces," says owner Catharina Herré.
palmgrens.se
---
One of a kind
Mirano — 
LABORATORIO BARENA
This September Mirano saw the opening of Barena's first stand-alone shop, in a century-old two-floor townhouse. However, Laboratorio Barena doesn't offer the brand's regular men's and womenswear collections. "Here we only have unique pieces – one coat or jacket available only in one colour or size," says CEO Francesca Zara. "The fabrics are also unique: they either come from our archive or were exclusively made for us as an experiment, thus are only available in a few metres." Furniture and art by Massimo Pigozzo, Barena's menswear designer, is also on display.
barena.it
---
Heart felt design
Turin/London — 
HARRIS WHARF
In 1928 Giulia Acchiardi's great grandparents opened a glove factory in Turin. In 2008, after interning at Alexander McQueen, Acchiardi launched her Harris Wharf label in London. Made in the family factory in Turin, the A/W collection features chic cuts of high-quality fabrics with our favourite styles being the felted wool coats and dresses, and Acchiardi's modern take on the trench.
harriswharf.co.uk
---
Reaching the summit
London
Climbing and hiking gear and clothing specialist Patagonia opened its first flagship store in London this September. The space on Langley Street in Covent Garden offers the brand's full range of outdoor apparel for both men and women.
patagonia.com
---
Q&A
Hideriori Kumarkiri
Founder of Beautiful People
Tokyo
Kumakiri launched Japanese fashion brand Beautiful People in 2007. For his first shop, which opened this August in Tokyo's Aoyama district, 37-year-old Kumakiri turned to Wonderwall's designer Masamichi Katayama. Inside the cosy 43 sq m space, women's clothing hangs on two long racks and the walls are covered with white spray-painted flowers behind glass panes.
How do you describe your brand's signature style?
Our concept is bringing together things that clash. Our clothing is for both adults and children, and all of the tags show children's sizes. It suggests an imbalance, which differentiates us from other brands. Our clothing appears traditional and basic but we use materials in surprising ways – for instance, silk chiffon in a military style.
Why did you decide to launch a shop now?
I always wanted to open a shop. Our clothes stand out at select shops but we wanted a place to showcase the craftsmanship of our clothes. For now the shop offers just womenswear but we're considering adding men's for next spring/summer.
beautiful-people.jp
---
Material world
Paris — 
TEXTILES FAIR
Each September since the early 1980s, Première Vision has been bringing together fabric makers, buyers and fashion designers in celebration of textile innovation. This year's edition welcomed about 800 exhibitors and 55,000 fashion professionals from over 100 countries. In a nutshell, this is where trends for two seasons ahead (think autumn/winter 2012/13) are born.
Monocle's top five fabric picks
Shetland's stretch wools by Lanificio Subalpino
'Millennium star' shirting fabric in 3/330s yarn counts by Albini
'Nordic quilt' by the Osaka based Minami
Brushed herringbone by Italtessil
Yarn dyed shirting fabrics by Turkish label SÖKTAŞ
---
Walk of fame
Veneto — 
DIADORA
Marcello Danieli founded sportswear firm Diadora in 1948, which quickly became world-renowned for its trend-led styles topped off with high-quality execution. For this season as part of its Heritage line, Diadora has relaunched two classics worn by sports legends: hurdler Edwin Moses's 'Queen', and Bjorn Borg's 'Borg Elite'.
diadora.it
---
Spinning a yarn
Brussels —
CHAUNCEY
Having worked for Hermès and Ferragamo, designer Nathalie Bouhana teamed up with photographer David Sdika to launch knitwear label Chauncey. Using only the highest quality yarns, Chauncey prides itself on European craftsmanship that goes into making smart, classic pieces like this cashmere cable crew neck.
chauncey.be
---
For a good cause
Milan — 
BOGLIOLI X KOLOR
When Japan was hit by the earthquake and tsunami in March, Italian tailoring company Boglioli wanted to help. A collaboration was formed with Japanese brand Kolor and they merged their strengths – the fabrics and dyeing technique are provided by Boglioli, while the designs are Kolor originals. Proceeds from the two jackets will be donated to Save the Children Japan.
boglioli.it