Autumn assortment / Global
Inventory No. 48
On Monocle's wish list this month are crockery where the clay is the star, eco detergents that really work and waste bins you'll actually want to handle.
1.
Navarino Icons/food and figurines
Helmed by Achilles Constantakopoulos, son of shipping magnate Captain Vassilis C Constantakopoulos, the Greek luxury resort of Costa Navarino in Messinia in the southwest Peloponnese has made every effort to preserve the region's natural beauty. In a bid to promote Messinian heritage, one of Constantakopoulos' projects is Navarino Icons, high-quality food products and artisanal objects that are made by locals to give an insight into the surrounding culture. The doll figurine featured is inspired by archaeological finds in the region.
costanavarino.com
---
2.
Another Country/crockery
Paul de Zwart, founder of Another Country, decided to expand his wood-focused portfolio with this range of tableware designed by Ian McIntyre. The jug is made using vitrified terracotta and the bowl, plate and cup are made using different types of clay moulded on Jigger Jolly machines acquired from former potteries in Stoke on Trent. "The stoneware, porcelain, rough black clay and terracotta each fulfil different purposes in the collection and collectively are clays with naturally attractive qualities," says De Zwart.
anothercountry.com
---
3.
Kikkerland/radio
This compact radio is perfect for the great outdoors. Requiring no power socket it runs on either solar or hand-cranked power and is made by New York-based Kikkerland, a company known for its playful designs. The firm's whimsical stance extends to its name which translates as "Land of the Frogs" in Dutch, the native tongue of founder Jan van der Lande.
kikkerland.com
---
4.
Grigia/glassware
The simplicity in Turin-born industrial designer Chiara Onida's products is the result of a complex process. Her collaboration with fellow Central St Martins graduate Anna Perugini, the Grigia set is an elongated carafe and glass with grey details made in the UK by Jochen Holz using the incalmo technique from Murano, whereby two elements of different colours are seamlessly fused to create a single object.
chiaraonida.com
---
5.
Incase x Ace Hotel/protective cases
Seattle-based hospitality group Ace Hotel's latest partnership is with protective case designer Incase. Made from waxed cotton canvas, the collection has a weathered look and includes a duffel bag, shoulder bag, iPad 2 and iPhone cases. Items are available at all Ace Hotel locations (Seattle, Portland, Palm Springs and New York) and online.
shop.acehotel.com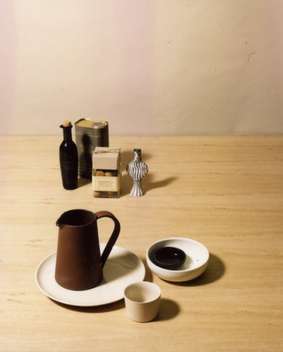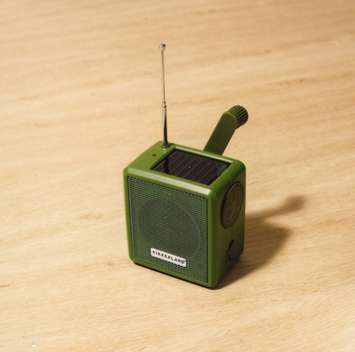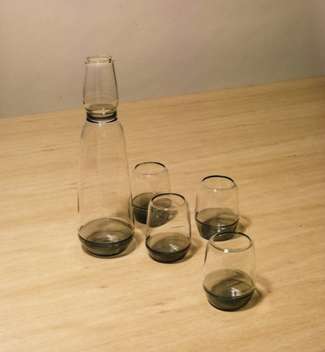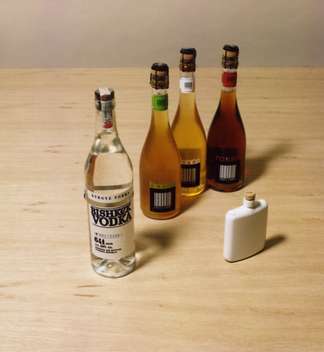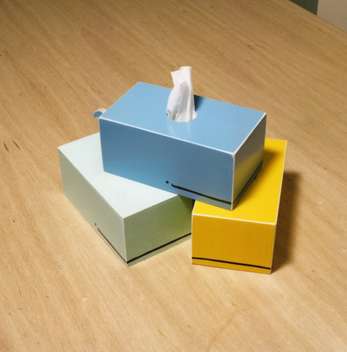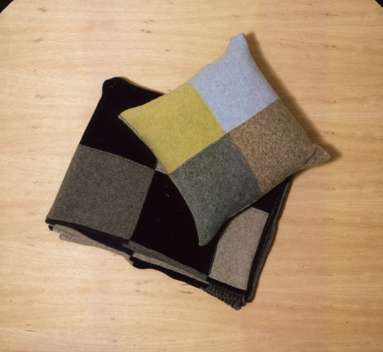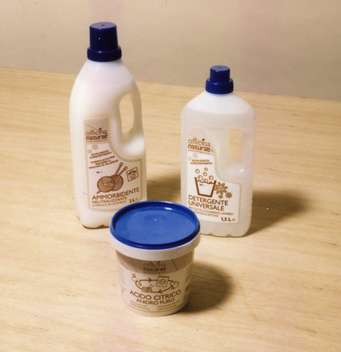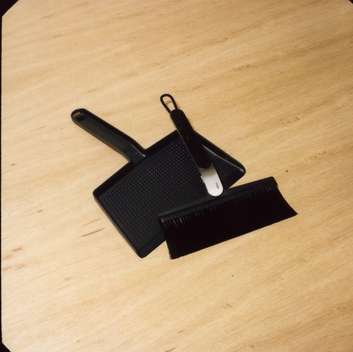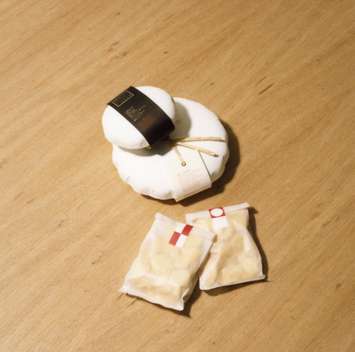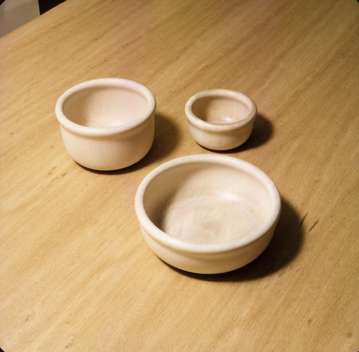 ---
6.
Postalco/bins
"I was having a laugh with friends about what we do with our trash and wondered if I could find a way to make taking out the trash more fun," says Mike Abelson, co-founder of Postalco. The result of his musings is the Handle Trashcan, which comes in black and brick red paperboard with natural finished wood. It is available in the Tokyo Conran Shop and Postalco shop.
postalco.net
---
7.
Bishkek/vodka
Made in Kyrgyzstan and exclusively sold in The Netherlands, Bishkek vodka is made through a process in which water and grain is distilled in a pot-still (usually used for cognac and whisky) thus retaining aromas and flavours lost in the more typical column still distillation. The label has "641 grams" written on it, a tradition in Kyrgyzstan where vodka is sold by weight.
bishkekvodka.com
---
8.
Codice a Barre/beer
The Franciacorta region is home to Italy's most refined sparkling wine – it's prepared using the same method as champagne. Eager to experiment, the Gatta family, third-generation Franciacorta vintners, decided to try brewing beer with the méthode champenoise. Launched this autumn, their Codice a Barre label features three flavours. "There's no pasteurisation or filtration," explains owner Giuseppe Gatta.
birracodiceabarre.it
---
9.
Alexena Cayless/hip flask
Trained in fine art sculpture and furniture design at Loughborough University following a six-year stint as a paramedic, Alexena Cayless has combined the delicacy demanded of these three disciplines in her ceramic hip flask, which is handmade in south London from earthenware slip and finished with a white lustre. "The flasks are glazed inside to hold drinks, but I guess most people use them decoratively. I have taken one on a night out before and it's survived," says Cayless.
alexenacayless.co.uk
---
10.
Sparkly Pony/whale tissue holder
A year ago Jackie Nott was an unsatisfied art handler at the Crocker Art Museum in Sacramento. "I decided to try to make a living selling my own art," says Nott. So was born the Whale Tissue Holder.1 Each is handmade out of sustainable plywood. Nott listed her first whale online in December last year and 20 days later all five were sold. She has since shipped over 600.
sparklypony.com
---
11.
Esk Valley Knitwear/cushion and throw
Founded in 1969, Esk Valley's traditional techniques have led British labels to use their fine knitting products for years. Based in southwest Scotland, a team of 20 artisans assemble the garments on linking machines by hand. Esk uses premium yarn from England, Ireland and Italy to produce their clothes and homeware range. "We're proud of the honest way we treat our fibres", says owner Stuart Maxwell.
eskvalleyknitwear.com
---
12.
Officina Naturae/organic detergent
After trying many detergents that claimed to be environmentally friendly and weren't (or didn't wash properly), Pierluca Urbinati, a geometer specialising in sustainable architecture, and his partner Silvia Carlini, a medical chemist, came up with Officina Naturae in 2004, a range of detergents made with vegetable oil and mineral bases that have a minimal environmental impact and are produced locally in Rimini.2 "We compare our products with the market leaders – only when they perform equally or better do we produce them," says Urbinati.
officinanaturae.com
---
13.
Vipp/broom and dustpan
"You might only use it for 30 seconds, but you'll get this long-lasting quality feeling," says Vipp dustpan designer Morten Bo Jensen. The Danish company has been making homeware since 1939 when the Vipp bin – a product still in production today and an inductee of New York's Museum of Modern Art – set the tone. Forged from black powder-finished aluminum with a stainless steel brush, this piece adds much-needed refinement to a household essential.
vipp.com
---
14.
Torafu Architects/hooks
Torafu Architects' collaboration with Japanese paper-package maker Kami no Kousakujo is a thing of whimsy: Tapehook – a hook that resembles a piece of paper tape with one end curving up. "We've had many clients ask us about ways to stick things to a wall without damaging it," says Torafu co-founder Koichi Suzuno. Sold in sets of three, one hook can hold 100g.
torafu.com
---
15.
Zen Kashoin/cakes
The Araki family has been making castella, a Japanese sponge cake, at Nagasakido in Osaka since 1924. Two years ago, fourth-generation owner Takashi Araki opened Zen Kashoin in a 300-year-old building in Kyoto. The shop has a gallery and café but the main draw is its Zen Castella cake, made from local eggs and baked in the same paper package that it's sold in. The pillow-like container, created for the shop by Araki's wife, Shigeno, won this year's Grand Prix prize at the Japan Package Design Awards.
zen-kashoin.com
---
16.
Bowling/bowls
Designed by Norwegians Anderssen & Voll, Hallgeir Homstvedt and Petter Skogstad for the 100% Norway stand at London's Design Festival in September, Bowling is a set of bowls created using traditional woodturning techniques. Placed on a spinning lathe, the raw material is thinned to the minimum and then stained, oiled, waxed and polished to give it its shining finish.
norway.org.uk
Footnotes
The whales come in a range of colours including three tones of blue, sea foam green, yellow, white and pink. A humpback whale tissue holder (characterised by the white lower jaw) is also part of the set.

The soap comes in powder and liquid presentations, both for laundry machines and dishwashers. Officina Naturae also has a range of cosmetic products made from ingredients derived from sugar, coconut oil and Nepalese ghee.