Park Nam Yong / Tokyo
Leader of the dance
Park Nam Yong has choreographed some of South Korea's biggest pop icons. He talks to Monocle about succeeding in a tough industry, and about teaching singers with two left feet how to dance.
"There's nothing in my background that would suggest I was going to become a dancer or choreographer. My father was in construction and my mother is a housewife. I was born in Seoul and went to a sporty all-boys school. There was a big cheerleading club that my friends were part of. It's not like the girls' cheerleading that you see in the US – it's more like a cheering support team. I joined in and started doing choreography for them.
Some of my cheerleading friends knew people who were already working as backing dancers and appearing on TV. They were performing at a big summer festival and needed more people on the stage; that's how I got my break.
All men in South Korea have to do military service, so I went away for two years in my early twenties. I'm tall and well-built so I was picked to join what we call a 'special attack team'. We never had to go to war, luckily – it was all about training and shooting practice.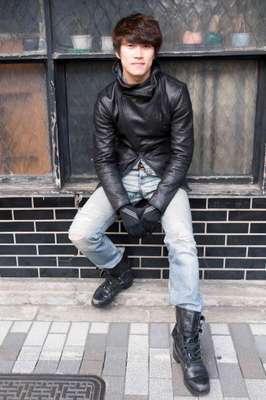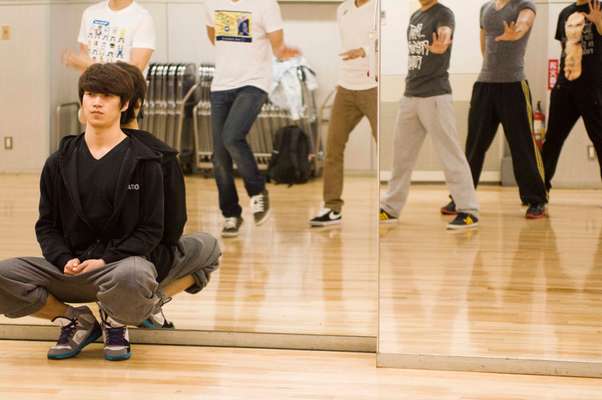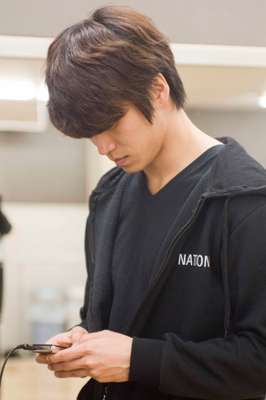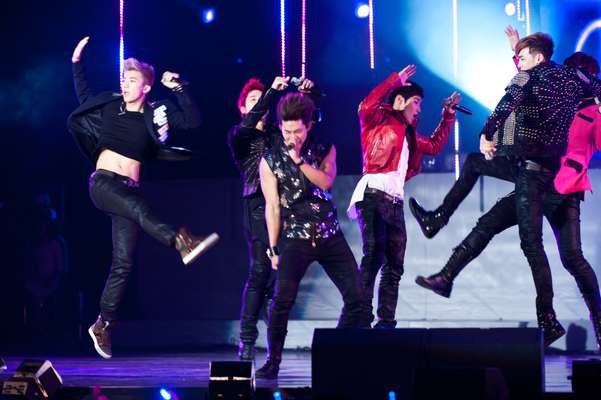 Bands in Korea go through rigorous training before they're launched, too. The management puts them through basic training, which can last anywhere from a month onwards. I know one singer who was in training for nine years. When I start to work with a new group, they've already been through the first level and it's my job to make them good enough to appear on stage. Some people have a great voice but can't move at all. In that case I keep the movements simple. It's amazing what you can do to make someone look halfway decent for the purposes of TV. We can keep them in one place, work on their posture and facial expression and have the backing dancers do all the dancing.
If I work with a group and one is worse than the others, we try to raise their level. If they just can't do it, we bring the others down a notch. To be honest, I find it easier to train boys because I can show them exactly what to do myself. Right now my work is all about [the K-pop band] 2PM and Park Jin-young, who is a singer as well as running JYP, the company I work for. For 2PM I work on everything from video choreography to concert direction. Korean videos have such high production values these days that I can be working on the choreography for one track for two or three months – or longer – rehearsing in the studio every day with the band. It takes that long to polish the moves. When I'm thinking about new choreography I just listen at first. Then I come up with a concept and some simple movements and then work it up from there.
On a typical day, I wake up at 10.00, do some exercise, shower, eat breakfast and go to the office around 12. The first thing I have to do is some stretching and then a workout. I then spend one or two hours studying, maybe something about computers or a foreign language. From then until midnight, I'm working, often in the studio, rehearsing or working on ­choreography. My only personal time is ­between midnight and 04.00. I play video games, listen to music or surf the internet. When I'm not working I listen to Korean R&B – anything slow and quiet.
If the band is in the middle of recording an album or a video, I can be working around the clock, trying to fit in with their schedule. Korean artists work very, very hard. The competition in the industry is intense – there are new artists coming out every day. We have to work hard to survive. Of course some people go off the rails and get involved with drink and drugs or playing around but the minute they do, their career is over. It's that tough. The industry sees they're not serious and they're out.
I'm 32 now and the business has changed a lot since I started out. People used to listen to the music but now they want the whole package – a performance and great visuals. These days it's not just about perfecting a routine. Videos are more expressive than they used to be, they relate to the emotions behind the lyrics. The internet helps to propel trends in pop music and people expect bands to look good and have great clothes and gym-honed bodies.
2PM has become popular in Japan now and we're really grateful to the fans there for responding to Korean music. At home, the fans act more like our younger sisters – they really scream. In Japan they're more restrained, they clap politely, like our older sisters. It's not about age but the way they react. I was a dancer and choreographer for Rain [a Korean pop icon] and now he's a friend. He's a perfectionist – nobody works harder. It's fulfilling working with someone like that. The results are great even if the process is painful. I travelled with him on his world tour. Those concerts were huge – thousands of people in a different stadium every night. Dancing in front of such big audiences isn't scary. I find interviews much harder."
Park's dance charges: 2PM
2PM are K-pop's pre-eminent boy band – a six-piece freight train of number one singles, albums, craze-starting dance moves, cutting-edge videos, product endorsements and dodgy haircuts. If the Korean pop industry is run like the military, 2PM are the marines. And they're an invading force, too – while K-pop creeps closer to gaining a reliable market-share of US sales, the group's advances in Japan are good news for Korean exports – both this year's singles have been top five in their neighbour's important chart.
The five steps you need to negotiate late-night Seoul.
Praying
As perfected by Super Junior, this is about balance and timing – feel the music and try not to "pray" too soon.

Punch
2PM's "Again & Again" shows this smooth move combining Moonwalk magic with the grace of a martial art.

Leg Twist
Who better than nine girls dressed as seamen to demonstrate this crowd-pleaser? As SNSD shows, this updated classic works just as well on a helipad as on a dancefloor.

Butt Shimmy
The bum-shake reaches its apogee with a hint of hip-grind and a provocatively arched back courtesy of Korean all-girl five-some Kara.

The Arrogant
This princessy "don't make me wait" strut is all about attitude. Watch Brown Eyed Girl for the visuals.