Environment / Global
2012 forecast: environment
Briefing
Capturing Egypt's sunshine, growing bamboo in the US and bringing wind power to Turkey.
Though American manufacturers use bamboo to make products ranging from flooring to jeans, the US relies heavily on imports from Asia. Soon though, large-scale bamboo cultivation could shift to America's south. Maine-based social enterprise group Project M is hoping to transform the southeast into the nation's epicentre for sustainable bamboo production. The once prosperous "cotton belt", which stretches across Mississippi and Alabama, is now among America's poorest regions. Yet, the region's soil is among the most fertile in the nation. "Bamboo grows really well here," says John Bielenberg, Project M's founder.
Bielenberg sees the cultivation of bamboo as a real opportunity for states like Alabama. A new focus on agro-forestry with bamboo at its core would create jobs for struggling communities. Project M recently promoted the initiative with a cross-country ­­­trek on bicycles made of ­Alabama-grown bamboo. Meanwhile, the University of Alabama has developed a plot of land for growing bamboo, to serve as an industrial model for future bamboo farms.
1. Imports: The US is the largest bamboo importer. 2. Exports: Over one-third of the world's bamboo supply comes from China. 3. Future: With the global bamboo market set to exceed €18bn in 2012, domestically sourced bamboo could be big business for America.
---
Mike Hands has developed an alternative to slash and burn farming, which destroys millions of hectares of rainforest each year and generates up to 25 per cent of global carbon emissions. His Inga Foundation has helped farming communities in Honduras revive degraded land using a method called alley cropping.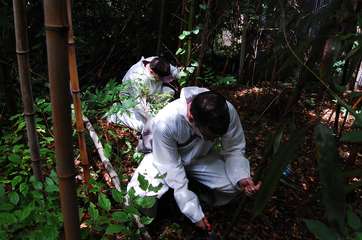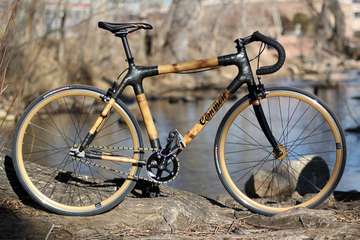 Why is slash and burn unsustainable?
Slash and burn sustains families in poverty. You have to keep moving across the landscape. It is a consumptive process with an end point – there isn't any more forest left.
How does alley cropping work?
You're simulating the forest. You establish trees in lines. Normally within two years the canopy closes over. You prune the foliage and compost it. The crop's planted in mulch, which protects the soil.
How big an impact can it have on cutting carbon emissions?
Huge. Between 250 and 300 million farmers in the tropics could benefit, reversing the catastrophe of two billion tonnes of carbon being released into the atmosphere through slash and burn.
What's next in 2012?
We are looking for land for a seed bank and education centre. We're on the edge of this thing multiplying. Panama, Guatemala, Indonesia, Burma, Madagascar and Democratic Republic of Congo are now interested.
---
Nuclear visions
Japan — 
POWER
Even as Japan discusses decommissioning its nuclear power stations, some of its companies are promoting a new take on the technology: micro nuclear reactors. Toshiba's 4S (Super Safe, Small and Simple) model, for instance. Buried underground, it can produce 10MW of cheap power – enough to power 10,000 homes. In 2012, Toshiba plans to trial the first 4S in the village of Galena, Alaska. If it works, we can expect full deployment later this decade.
---
Soft and clean power
Global
The Dutch and German governments are winning devotees with their Energising Development programme, which is bringing clean energy to small businesses and households in 17 developing nations.
---
The sun bank
Europe — 
SOLAR
What if Belgium or Poland could get some of Egypt's sun? A solar network set up by Medgrid, a not-for-profit organisation operating under the Union for the Mediterranean, plans to do just that. The grid foresees producing 20GW of electricity in the sunny southern states around the Med and exporting 25 per cent of it to Europe. It's a "win-win situation", claimed Medgrid's vice president Gassan Anbar on a trip to Jordan. The master plan for the project should be up and running by 2014 with exports beginning in 2020.
---
Giving it a whirl
Turkey — 
WIND POWER
Wind power has come to Akbiyik, a village in Turkey's western Bursa province. All 365 of its villagers protested at costly electricity bills and raised €72,500 for a wind turbine to power their community. Thanks to a recent change in the law, Akbiyik's windmill could also be connected to the public grid. Turkey's windmill-owners are looking to make a mint in 2012.
---
Wind power growth in Eastern Europe this year
ENVIRONMENT
ESTONIA - 32%
CROATIA - 28%
POLAND - 22%
ROMANIA - 10%