Transport / Global
2012 forecast: transport
Briefing
Africa's first high-speed rail network, Cambodia's "bamboo" railway upgrade and China's ambitious aviation plans.
How to train your dragon
China — 
AVIATION
China is in the midst of a massive buildup in its aerospace manufacturing sector as part of an aggressive plan to take on aviation stalwarts in the West. But China still lacks the technical expertise necessary to build a competitive aeroplane – a potential goldmine for western aviation firms. US-based GE Aviation, a major player in aircraft engines and systems, has stepped into China with full force with 15,000 employees in the country and sales of $5bn (€3.6bn) in 2010. GE is now embarking on a joint venture with the Aviation Industry Corporation of China, providing technology and components for the Chinese-built single-aisle C919 jet.
But politicians and industry figures in the US have expressed concern over introducing the technology to China, which, they fear, might steal aviation secrets and weaken western competitiveness. GE maintains it has strict controls in place to guard company secrets, and that if it doesn't snap up business in China, others will. "If US companies, including GE, aren't competitive outside of their home market, it will mean fewer – not more – jobs in the US, as the business will go to non-US competitors," says Rick Kennedy, chief spokesperson for GE Aviation. "Our company believes we are establishing a long-term relationship with China of historic proportions."
---
Q&A
Gilbert Heise
Head of market research at Volkswagen Group
Germany
Volkswagen just became the second largest car producer in the world. A lot of young people don't see the need for cars anymore. How are you tackling this?
We recently did a study together with MTV and learned that young people are still very interested in cars – they just often can't afford rising maintenance costs.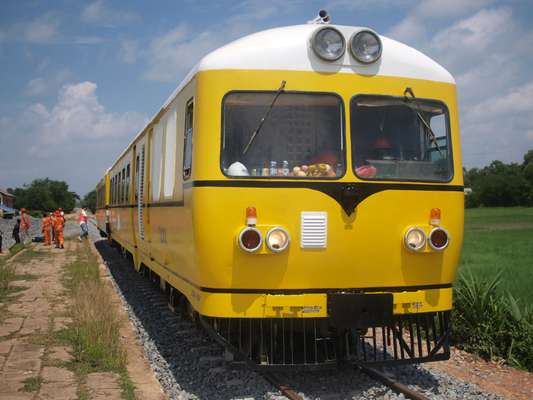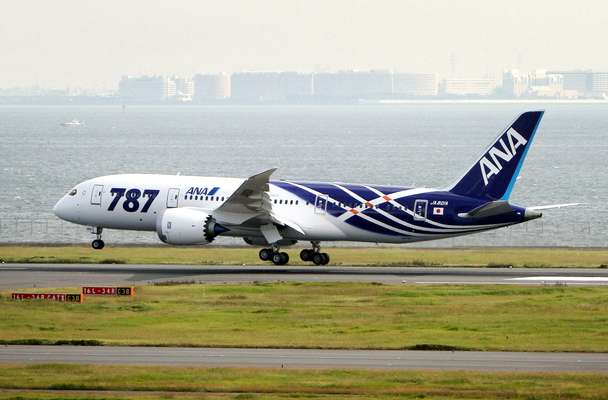 You started a new car-sharing service, Quicar, in Hanover. Why?
Quicar is a pilot. We are testing how to evolve car-sharing to reach for perfection.
Will driving become all about functionality and efficiency?
On the contrary. Young people are asking for "emotional" cars, such as the Beetle, and customisation. In China, customers put more emphasis on bigger cars and comfort. Electric cars and car-sharing are for people who are into hi-tech and also want to do something for the environment.
What sort of set-up for selling cars is needed in the future?
Our idea is to let customers choose between car-sharing, renting, leasing, and buying. We want to offer the whole portfolio of different forms of mobility – and the financial services to go along with them.
Fit for a king
Cambodia — 
TRAINS
Cambodia's dilapidated "bamboo railway" is on the way out. Arriving in its place, an overhauled network run by an Australian-Cambodian joint venture and largely funded by the Asian Development Bank. The line from Phnom Penh to Kampot is already complete. Another route, to Poipet and the border with Thailand, will follow. For now, it only services cargo. But the rail buffs have refurbished vintage rolling stock, including King Sihanouk's royal carriage, available to hire.
---
China's growing subway lines
TRANSPORT
2006 - 10
2015 - 96
2050 - 298
---
New horizons
Global — 
AVIATION
Boeing's new carbon-composite widebody jet, the 787, finally entered service in October. Next year will see it begin to reshape route maps. JAL plans to operate its first 787 between Tokyo and Boston, while United will schedule theirs on a Houston-Auckland run – both routes that wouldn't have been viable with current longhaul aircraft. Time will tell if these routes prove sustainable profit-generators.
---
Holding the torch for trains
Hong Kong
Hong Kong is sure to take gold during the 2012 London Olympic Games with its MTR metro trains running to some of the game sites. Though an unofficial soft-power push, Hong Kong is on to a winner convincing the world it needs efficient and stylish rolling stock – it operates metro-systems everywhere from Stockholm to Melbourne.
---
Tangiers express
Morocco — 
RAIL
Africa's first high-speed rail project is in the works. Morocco is hoping to launch the €1.78bn service in 2015, halving the five-hour journey between Tangiers and Casablanca on the northeastern coast. The 320km/h bullet is part of an overhaul of the country's rail track. The Tangiers to Marrakesh connection has also been earmarked for a €453m refit.