Business / Global
Business
Briefing
Taking home-cooking to Singaporeans, tying the knot in Cyprus, making kangaroo-hide sneakers Down Under, and other business news and happenings.
Tastes of home
Singapore — 
CATERING
Singaporeans aren't big on eating in. With such a wealth of good restaurants, hawker stands and food-courts across the city they don't need to.
Entrepreneur Jeremy Nguee wants to change that. Launching Preparazzi in September, Nguee is catering to those who enjoy the comfort of eating in but lack the know-how. "Our customers vary from time-starved mothers or romantic husbands wanting to surprise their wives, to ambassadors and senior government officers throwing fancy shindigs," Nguee says.
He seems to have hit on a recipe for success among the city-state's cash-rich, time-poor citizens. Borrowing SG$50,000 (€28,600) from his parents to get started and raising another SG$75,000 to build a top-notch kitchen and hire a head-chef, Nguee is aiming to supply two catering events a week as well as delivering 100 box-meals a day.
As the orders increase, he's also enlisting the help of housewives who have plenty of cooking skills to share. Nguee's business-model includes a café-cum-bar in Singapore's central business district where customers can sample his organic menu.
"There is an increasing trend to live for sustainability," says Nguee. "One way we can do this is to consume and prepare food in responsible amounts. It's an uphill challenge to not cut corners – all our meats are brined and sea salt is expensive, our chickens are free of hormones and reared free-range in Malaysia. But there are people out there who appreciate good quality food, hand-crafted and made in small batches."
Now, corporate orders are also starting to roll in – Nguee has created premium bento box sets and platters for light lunches/mid-seminar nibbles that are going down a treat.
Next Nguee wants to convince the Singaporean government to give him a license to operate a catering truck that sells his meals on the go.
With an updated menu and innovative business model, Preparazzi is a fresh take on Singaporean cuisine.
Most popular Preparazzi meals:
Pork cheek: cooked in tamarind and chilli – a slant on a traditional Peranakan dish
Roast chicken: with pumpkin gnocchi and pesto made from the mini-cabbage Nai Bai
Vietnamese tiger prawns: served with couscous and salted egg yolks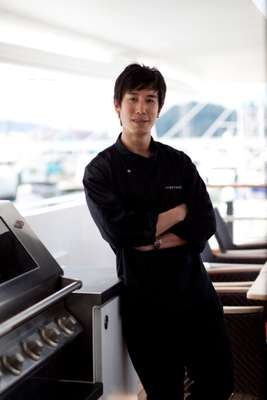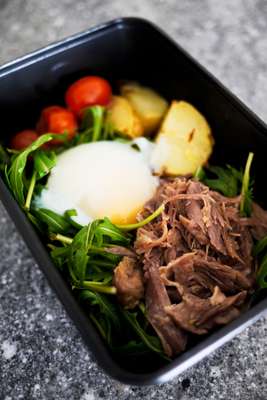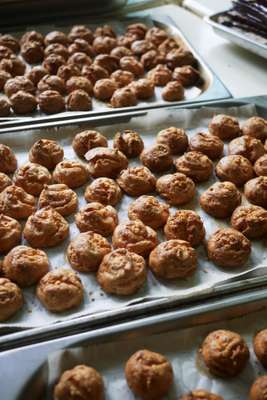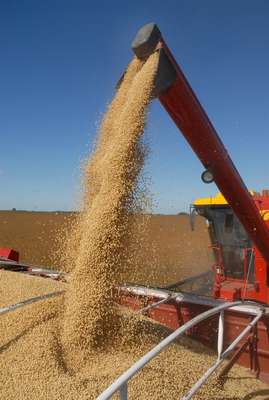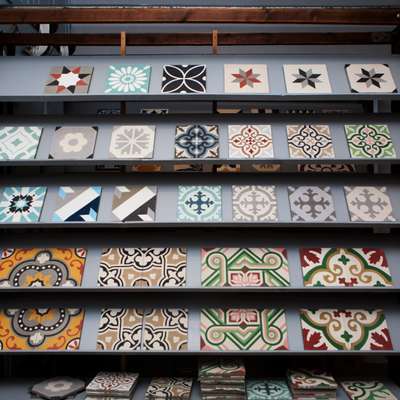 ---
Golden beans
Argentina — 
SOY
The vast, fertile plains of Argentina have meant the country has long been synonomous with beef. However, strict government price controls and quotas on beef exports mean cattle herds have declined by about 15 per cent over the past six years. All is not lost though. Argentina now grows five times as much soy as it did 20 years ago, making it the world's top exporter of soya oil and soymeal. Now Argentina's biggest source of foreign currency inflows, accounting for around a quarter of its exports, this controversial harvest is set to fuel national economic growth of around 8 per cent next year.
---
Footing the bill
Australia — 
SHOES
Before Gideon Shoes, the only locally made footwear Australians could buy were traditional ugg boots (not the brand – they're made in China). Producing trainers that are designed and made Down Under was never going to be cheap for brothers Rupert and Matt Noffs – each pair of Gideons cost around AU$100 (€75) to make. But after visiting Chinese sweatshops a few years ago, they welcomed the challenge. "People want to see their clothes made locally," says Matt. "We're making the archetypal sneaker using our country's quality materials."
Aside from Aussie sheep leather, cane toad and kangaroo hide are used – Australia's pests. Though Gideon's is less than a year old, it has three stores in Sydney, plus two in Melbourne and a foothold in New York on the way. The unorthodox path to success is in the Noffs' blood, grandsons of the legendary Reverend Ted Noffs, who pioneered Lifeline for at-risk Australians during the 1960s. Matt's Street University, which engages fringe youth in Sydney's southwest, is given all profits.
---
The fruits of investing
Brazil
Brazil has its sights set on Peru, providing technology and some $15bn (€10.7bn) of investment. In return, Peru can offer cheap labour and market access. The results are startling: bilateral trade has increased sevenfold in just six years to $3.4bn (€2.4bn).
---
Up the isle
Cyprus — 
TOURISM
Cyprus is embracing its new role as the island of forbidden love. Couples who happen to be of different religions and who live in Middle Eastern countries where such marriages aren't sanctioned, are choosing to tie the knot in the country. This is fuelling a huge (and some might say tacky) wedding industry on the island and boosting its tourism industry. After the UK (whose wedding planners are attracted mostly by the low cost), Israel and Lebanon are the biggest countries to say a Cypriot "I do". "We have become expert at these weddings," a Cyprus tourism planner says. An average of 7,500 weddings take place on the island, representing about 20 per cent of the country's tourism market.
---
Problem shared
Canada — 
FREE TRADE
Fears of financial dependence on the increasingly shaky US economy have pushed Canadian leaders to broaden their business ties.
Yet, as Prime Minister Stephen Harper (centre) signed a free trade agreement with Honduran President Porfirio Lobo (back) in mid-August, critics pointed to the country's rampant corruption, drug cartel presence and poor human rights record. Harper shrugged off these risks, saying he's focused on expanding Canada's "long history of bilateral relations" with Honduras.
Expanding the paltry CAD$190m/€135m in trade should not be hard for Canada in a region full of resources and potential labour. For Honduras, this marks a rare chance to spur the 2.8 per cent growth rate and stimulate an economy with high unemployment where more than one third of the population lives on less than $2 a day. With Harper's sights reportedly on similar deals with equally troubled neighbours El Salvador, Guatemala and Nicaragua, greater ties with violent Central America could offer Canadian investors peace of mind from America's economic woes.
Such investment comes with risks. El Salvador's murder rate is second in the world and growth has stagnated. Of course, Nicaragua remains the least developed of the four, offering either headache, or opportunity. Although encroaching Mexican cartels don't sweeten business in Guatemala, as the largest economy in the region, Harper will likely keep weighing options.
---
British department stores Harvey Nichols and Harrods have lobbied the government to ease visa restrictions on Chinese tourists. A study by Ledbury Research for Walpole says UK luxury brands are set to grow by 57 per cent to £9bn (€10.3bn) over the next five years.
---
Sandwich year
USA — 
NEW FAST FOOD
In Silicon Valley, the future of food retail has landed in the form of a grilled cheese sandwich. The Melt was founded by Jonathan Kaplan, who created the Flip video camera. (It was sold to Cisco in 2009 for €428m). His first outlet opened in San Francisco's business district in August, after venture capitalists were said to have invested around €7.2m, and Kaplan plans to open 500 restaurants across the US by 2015.
Customers order online and receive a code, which they scan in the restaurant. Their freshly made sandwich is then ready within minutes. As for the fare, "A simple, affordable meal like grilled cheese is an easy way to make people happy," says Kaplan. There are five varieties of sandwich on offer, such as The Italian Job, made on a specially designed toaster from Swedish firm Electrolux.
The restaurants are also environmentally conscious – everything can be composted and the interiors are made of recycled materials.
---
Laying a revival
Norway — 
TILES
Joachim Sandvik and Lasse Koxvold are the founders of Far-Far, a small Norwegian firm that makes cement tiles decorated with original patterns from early 1900s Oslo buildings. Far-Far offers bespoke designs and colours at no extra cost, and once a month a little lorry carrying carefully crafted tiles heads north out of Morocco.
---
Q&A - Dan Phillips
Founder of UMass Boston
USA
After spending 25 years building up four hi-tech companies, Boston-based designer Dan Phillips founded the Entrepreneurship Center at the University of Massachusetts Boston. For three years the centre has connected mostly working-class business students to start-ups in one of the world's most innovative cities.
What was the impetus for founding the centre?
I didn't see any socially redeeming value in doing a fifth start-up, so I combined my experience in start-ups with public school students to see what we could create.
Many of your students are the first in their family to attend college. How are they a good fit for start-ups?
UMass Boston students are un-entitled, can handle adversity, want ownership and require and expect little supervision – exactly the type of people I liked to hire in my own start-ups.
What effect does this have on Boston's hi-tech community?
So far, we've placed 80 students in paid internships with 40 hi-tech start-ups. They're working in IT, sales, marketing and software development and freeing up expensive personnel to focus on strategic tasks. More than half have been hired upon graduation.
Are these students coming up with their own ideas for businesses?
Here at UMass Boston, we don't sit and write business plans; we go out on the streets and launch businesses. I get about 10 start-ups per semester in a master's business administration course I teach that requires students to be launching their own business to enrol; everything from an eco-friendly surfboard company to a dry cleaners. We use the students' real-world experience to teach the evolutionary process of building a business.
---
Return of the airship
Canada — 
DISCOVERY AIR
Picking up where the Zeppelin left off, Canada's Discovery Air, which operates across Canada, has struck a tentative deal with UK-based Hybrid Air Vehicles to add up to 45 hybrid airships to its fleet by late 2014. Stephen Newton, director of business development at Discovery Air says the 50-metric-tonne floating giants "will revolutionise natural resource development in isolated regions of the world".