Design/Architecture / Global
Design/Architecture
Briefing
Social housing in Paris, smart wrapping paper from Berlin, the perfect pairing of a new chair and a classic lamp, and a confession from our design editor on his secret love of tinsel.
My guilty pleasure
Why even a design editor throws good taste out the window at Christmas
By Hugo Macdonald
Walking through London's Columbia Road flower market last weekend with a friend I was moved to tell him of my love for silver and gold spray-painted birch branches. He looked aghast. "They're horribly tacky, I'm a bit shocked," he said. I was shocked by his reaction. Sprayed branches take me back to Christmases of my youth, watching my mother unleash rattly cans of spray paint over branches and pinecones and the ­occasional piece of fruit, ready to decorate every flat surface in the house with armfuls of fur boughs and candles. I always loved the smell a bit too much.
Now that Halloween is done and dusted, Christmas is everywhere – shop windows, ­television adverts, over-zealous households with fit-inducing quantities of blinking lights plastered over their walls and gardens. And I do confess I love it all. My friend's reaction has stayed with me this last week and I'm gradually realising that Christmas is a time when good taste goes out the window and not just for the minority. I wonder what my friend would say if he knew I also love the smell of tinsel and can be found, come late November, decorating my houseplants and door handles with fairy lights and baubles?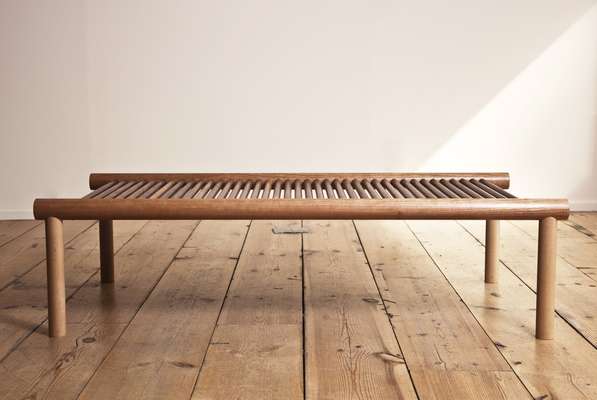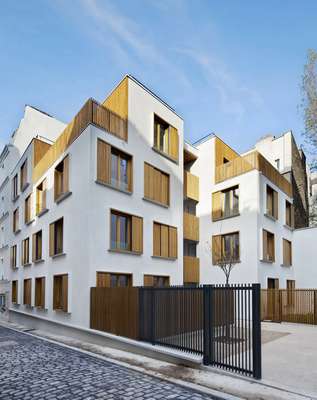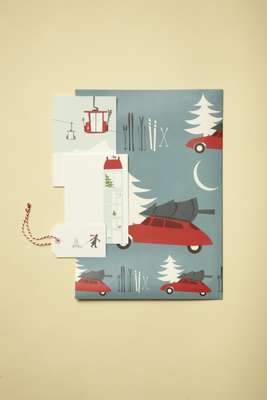 I rejoice in bad taste at Christmas. My magpie instincts, which throughout the year see me hoarding wooden animals and mid-­century ceramics, at Christmas switch to gilded tat. I bring out my Christmas Chart Toppers CD and I can occasionally be found wearing a Santa hat.
Trying to fathom why good taste goes out the window at this time of year has had me ­digging deep. Am I just another victim of the gross commercial hijacking that sweeps the world at this time of year? No, I've come to the conclusion that it's less a damning indictment on my taste and more a cathartic process of "letting it all out". Everyone lets go at Christmas. It's a time for expunging effort or stress, over-indulging copiously and exercising all guilty pleasures to their limits in time for New Year's purge. So go forth and indulge in bad taste at Christmas – it's like the binge before the diet and it's nothing to feel remotely guilty about.
---
Top of our pole
London — 
WOODWARE
Gallery Fumi has commissioned some exquisite limited-edition designs for its latest show, including Woodware by Max Lamb. The range of furniture is entirely handmade from different hardwood dowels – so simple yet beautiful, with references of Nakashima and traditional English furniture. We want it all.
galleryfumi.com
---
Stranger in Paris
Paris — 
EXPLORATIONS ARCHITECTURE
On a tight spot in Paris' 19th arrondissement the practice Explorations Architecture has realised a small social housing project that has been a long-time coming. "Housing projects even this size are very rare in Paris nowadays," says Marie Ferrari. The main aim was "to respect the surrounding faubourg" (historic village). Traditional plaster (of Paris) was used throughout and intimate courtyard, window and balcony spaces are accentuated with the use of timber.
explorations-architecture.com
---
A designer Christmas
Berlin — 
PLEASED TO MEET
We like plain brown paper and mail tags for present wrapping but this year we'll be buying Pleased To Meet's offering. The young design studio has created witty motifs on a range of papers, tags and books printed on good paper stock by local Berlin printers.
pleasedtomeet.de
---
Old and new: lounge kit
Belgium/Italy — 
DESIGN
Belgian designer Michaël Verheyden's latest collection included this leather and bent- steel-frame chair. Settle down with a good book in this wonderfully comfortable seat under one of Gio Ponti's elegantly pinched cone wall sconces, recently reissued by Nemo Cassina.
michaelverheyden.be; nemo.cassina.it