Soft power nation: Turkey / Turkey
Dream export
The burgeoning soft power of the nation that straddles the East-West divide is rooted in its flourishing drama production industry, capturing hearts and minds from Pakistan to South America. Just don't call them soap operas...
"If you were to ask me three years ago if it was possible to sell a Turkish drama series to South America I'd laugh at you," says Özlem Özsümbül, head of sales and acquisitions at Istanbul's buzzing D-Productions. "But we recently had big stands at the Mipcom and Miptv fairs in France where three big soap opera producers from South America were very interested in importing our series – some wanted to show them, others wanted to buy the formatting rights and produce them locally," says Özsümbül, clearly more focused on sales than acquisitions of late.
Özsümbül works in a team of four – two men, two women – all in their twenties and thirties. They have their offices on the increasingly busy entertainment floor of Kanal D. While the Kanal D staff rush through their daily routine, Özsümbül and her team have their own agenda, busying themselves with the foreign market; they spend a lot of their time abroad, going to tv fairs, marketing shows. In Turkey it's a pretty cool, new kind of job.
In the past couple of years, Turkey has put itself on the map as the world's fastest-growing drama series exporter. Turkish series have caused a stir throughout the Middle East and in Eastern Europe. The craze started with the series Gümüs¸ (renamed Noor in the Arab world) in 2008, which mixed family values with taboos familiar to the Arab world – and presented them with a modern, and beautiful, face. Noor follows the eponymous heroine and her romance with Mohanad, a progressive Muslim who treats his wife as an equal, supports her in her career and is romantic and tender at the same time. These are all qualities which Middle Eastern women seek in their own lives – Muslims living a good life defined by hope and openness. Noor became such a phenomenon that the final episode attracted 85 million viewers in 22 countries.
Özsümbül is quick to point out that while the West calls these shows "soap operas", Turkish production companies insist on calling them "Turkish drama series". This isn't necessarily an exercise in puffing up the productions. It reflects the fact that while soaps are shot in a studio on tight budgets, 90 per cent of Turkish dramas are shot on location on real streets and in real – often grand – houses. This reality is also why Turkey has started to attract a large amount of tourists from neighbouring countries. They come to see the "sets".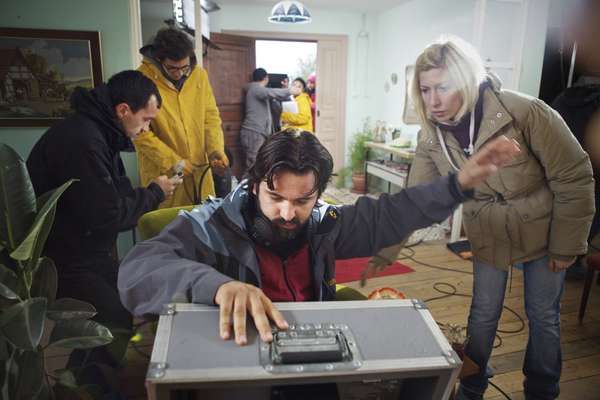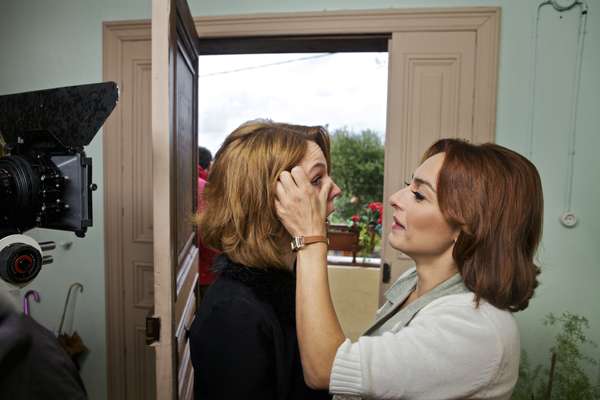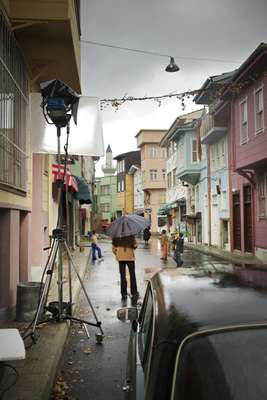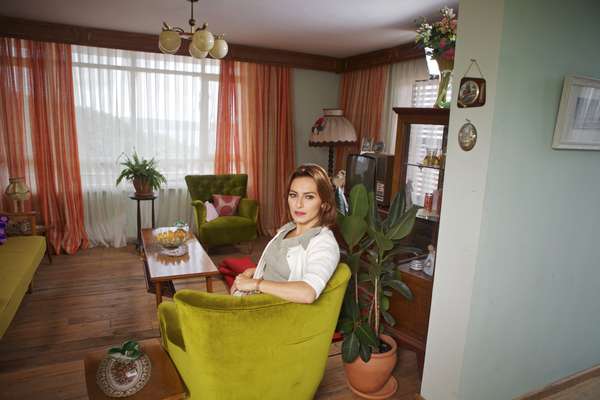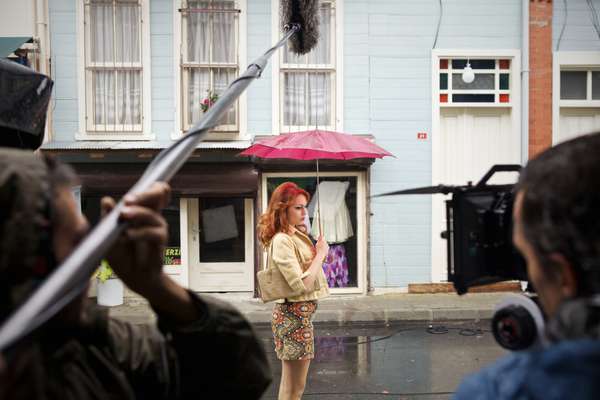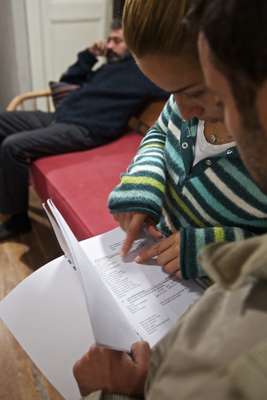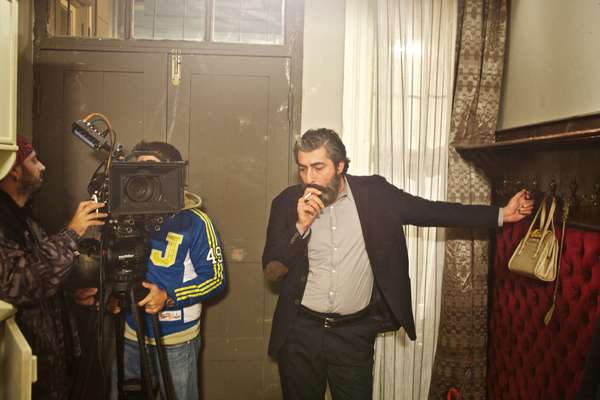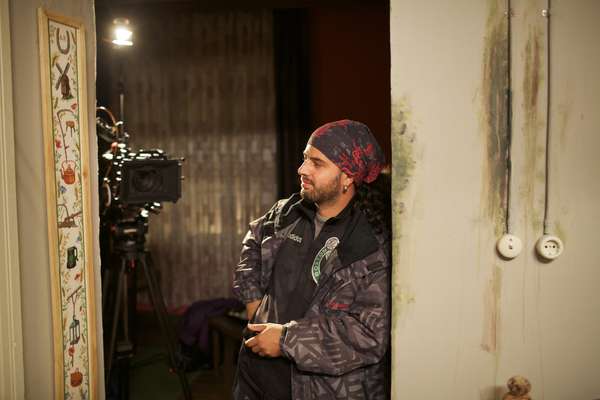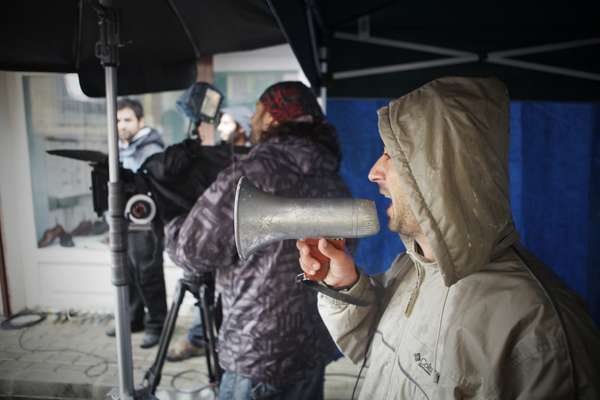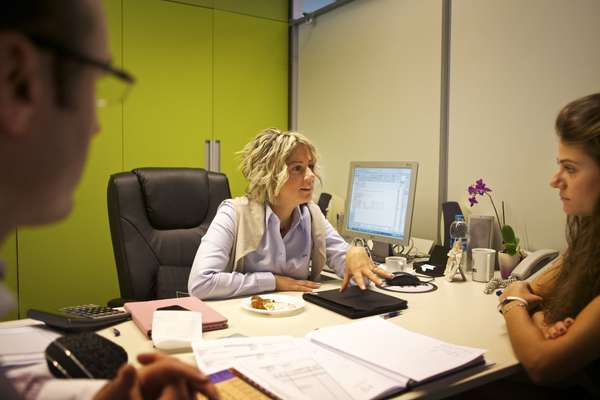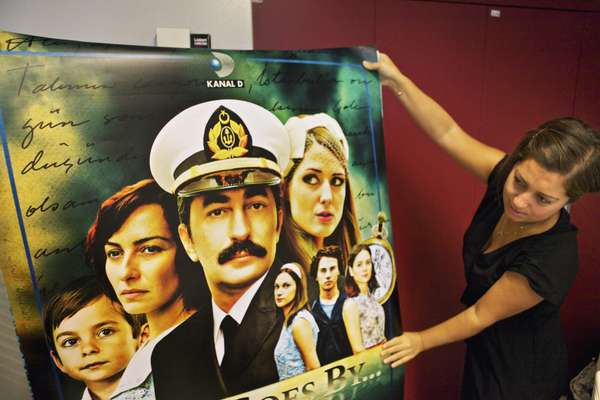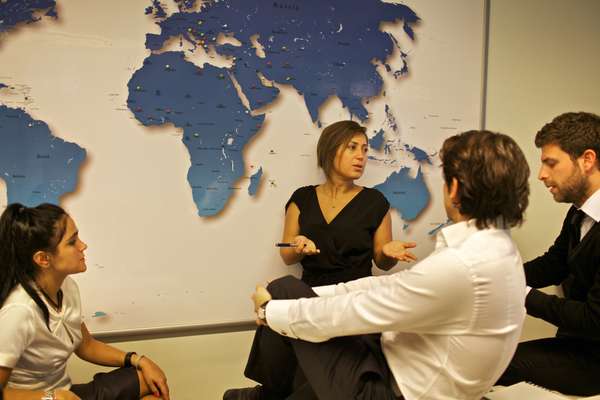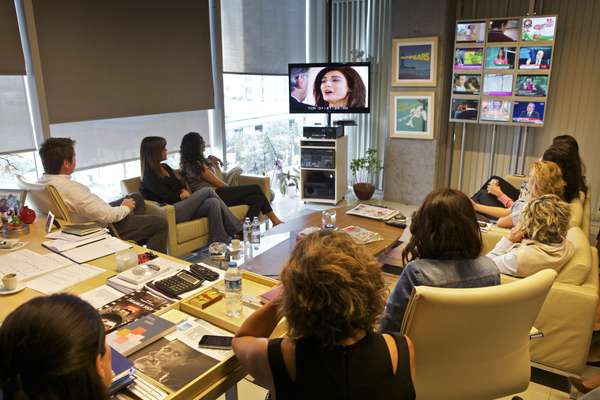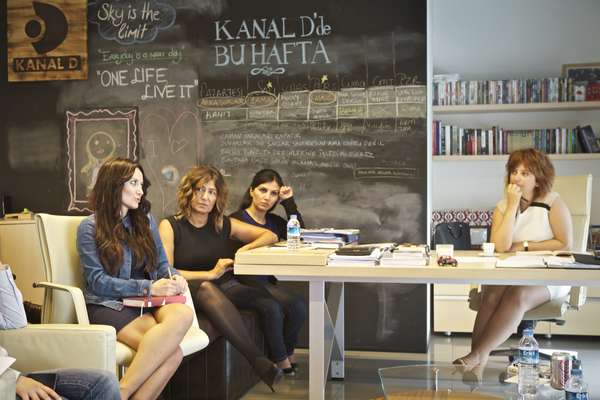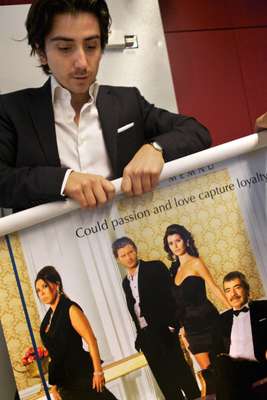 Noor and its fellow hit series reflect Turkey's modernity as well as its traditional characteristics. Istanbul is shown as a beautiful, warm city that anyone would like to live in. The mansions are big and boast views of the Bosphorus; the characters drive smart cars and dress for a party even when dining at home. They live the high life. They're forever having pre-marital sex, kissing (properly) and having affairs with one another. Turkey on tv is a glamorous, modern, progressive, naughty country. After the success of Noor, the pan-Arab Middle East Broadcasting Center (mbc) wanted to make a bigger deal. Fadi Ismail, group director of services at mbc, simply said, "We want to import whatever Turkey produces," says Özsümbül with a smile.
Noor was a milestone in the Middle East, but now the craze has gone west: Greece, Bulgaria, Slovenia, Slovakia, Croatia, Serbia, Bosnia, Macedonia, Kosovo, Czech Republic and Montenegro all enjoy at least two or three Turkish dramas on any given channel. Poland and Hungary have just bought series from Turkey and are calling in the voiceover artists. Özsümbül and her travelling circus of show stoppers view the business in terms of the success of her shows as Turkish exports. "Just like foreign movies, the series are imported by countries in sequence. We can easily call it the domino effect," she says. "Viewers from different regions find common ground in universal themes – love, desire, ambition and revenge."
These ideas easily translate. In the first half of 2009, the number of foreign tourists fell by 1 per cent, while the number of Arabs coming from the uae increased by 21 per cent and from Morocco by 51 per cent.Noor sparked such a tourism boom that in May 2010 alone 105,000 people from Middle Eastern countries flocked to Turkey. That was an increase of 33 per cent on the previous year. The government helped the boom by ending visa requirements for tourists from countries such as Syria and Jordan. In the past, travel agents in Turkey used to take Arab tourists to places such as the Topkapı Palace, famous mosques, thermal baths and other historical spots on the banks of the Bosphorus. Since the soaps, the interest has shifted to the scenic locations featured in these series. It seems that all Arab tourists want to see are the mansions that their favourite characters live in and the restaurants they dine at. These series have done much more than tourism marketing campaigns worth billions of dollars ever could.
The wealthier drama lovers are contacting Turkish estate agents asking for luxurious villas and apartments similar to the ones shown in these series as second homes. Turkish production companies still present prospective foreign buyers with a wide range of material, but instead of a series that takes place in a remote village, reflecting a simple life still familiar to many Turks, overseas markets are only interested in the series which reflect modern city life.
"We're sometimes asked, 'How many mosques do we see in an episode?' by Western channels," says Özsümbül, "because they don't want to see a religious association there. We tell them that we don't focus on such things. We are a fast-developing country but there are still many places where we're not known well. They're surprised and impressed to see the big mansions, designer clothes, nice cars, attractive leading actors and actresses with blue eyes on these series. That's what they want to see." Özsümbül adds with a chuckle that foreign production companies complain to her about Turkey's success in this field, saying: "You've ruined us. We cannot sell series anymore!"
Each episode is shot on film quality stock. Many are shot in hd. Maybe they can't compete with very big production companies that work with massive budgets, but it would also be unfair to compare Turkish productions with many soap operas from the rest of the world. The shortest Turkish drama episode is 90 minutes long, compared with the 30- and 45-minute long episodes in the West. Some countries broadcast the episodes by dividing them in two, because they don't fit their prototypes. Some air them dubbed, some use subtitles. It all depends on the country's culture and education levels.
In the Middle East, small parts of the series are edited. Afghanistan and Pakistan both censor. In Afghanistan, for instance, actresses' cleavages are covered and al-Qaeda once threatened a channel. Broadcasting ceased only briefly. After a polite pause, the channel continued to air the series, after viewers rushed to their phones to demand it back.
As almost all these shows are broadcast by satellite, censorship doesn't really come from governments, but there is self-censorship: from channel to channel, depending on the region's identity and their degrees of tolerance. Of course, this does not stop criticism from some circles. While women living in conservative Arab societies find a breathing space in the romance of these stories adorned with pre-marital sex, abortion and openness, long debates also take place. Turkish dramas tackle taboos and place question marks in people's minds about a secular yet Islamic Turkey. Conservatives such as Saudi cleric Sheikh Saleh al-Luhaidan believe the series corrupt Arab society and dynamics between men and women within Islam, saying that "the series are a war on virtues". Meanwhile, Özsümbül and her team are targeting the Far East. Used to a welcoming reception for their products, they're flying a Turkish flag every time they press play.
Most watched series in the Middle East
Forbidden Love (As¸k-ı Memnu)
Adnan, who lost his wife 11 years ago, is devoted to his children. In his big mansion beside the Bosphorus, his nephew Behlül also lives with them. Adnan falls in love with Bihter, a socialite couple's daughter, and marries her. But when Behlül and Bihter fall in love with each other, things get complicated.    -
Murat, a successful 30-year-old musician, comes from a respected and rich family. Hasret was born and raised in one of Istanbul's poor neighbourhoods. She makes her living by selling flowers and occasionally sings. Murat believes in her talent and offers to give her musical training.  
A poor family in an eastern village give their young daughter Sıla to a rich family that lives in Istanbul. Their son Ziad falls in love with Darin, the daughter of the chief of their region. They want to run away to get married but Darin's brother Gawdat catches them. They must be killed unless Gawdat marries Ziad's sister. So Ziad's father goes to Istanbul to bring Sıla back.
- The first Turkish soap opera export was in 1997, when Deli Yürek was sold to Kazakhstan for $30 to $40 per episode.
- Calinos Holding executes 80 per cent of the export deals for all Turkish soap operas/ dramas. Series are now sold for between $500 to $20,000 per episode.
- Kazakhstan airs the most Turkish soap operas: 42 of them; Bulgaria airs 27, Azerbaijan 23, Macedonia 17 and the Middle East 14.
Broadcast on Kanal D, between 2006 and 2007, the show aired on the Saudi-owned, Dubai-based, Middle East Broadcasting Center (MBC) and was shown in Syria, Lebanon, UAE, Egypt and Jordan. The finale drew 85 million viewers. Of those, more than 51 million were women over 15, more than half the total number of adult women in the entire Arab world. 
Broadcast on Kanal D between 2006 and 2010. It was also aired in Bulgaria, Serbia and Bosnia and Herzegovina. In Bulgaria, 60 per cent of viewers tuned in during prime time to watch the show (around two million people).