Fashion / Global
Fashion
Briefing
A Swedish fisherman's raincoat, a made-in-England store opening, and an interview with the co-founder of online retailer Avenue 32.
Paris patch
Paris — 
LA PRESTIC OUISTON
La Prestic Ouiston's new ready-to-wear collection is made up of limited, individually numbered and hand-sewn pieces created by restaurateur and designer Laurence Mahéo. All of her floaty, silky creations are made in Paris and sold in her new boutique in Batignolles, down the road from her oyster restaurant, Atao.
lapresticouiston.com
---
Europe's best
Sydney — 
THE STANDARD
Nicola and Orlando Reindorf (right) moved from London to Sydney 11 years ago to set up their distribution agency Flying Standard. This September they opened The Standard Store offering a smart selection of mainly European men's and women's brands such as YMC, April 77, Marshall Artist, Folk, Tricker's and Sunspel. "The shop is a reaction to online retail," says Herbert. "We wanted to offer a good shopping experience in a friendly environment – customers get an earful from us about the brands we sell and their history."
thestandardstore.com.au
Top buys:
Tricker's shoes (men's)
Humanoid printed scarf (women's)
April 77 Joey jeans in tobacco (women's)
On the fringe
Paris — 
JEAN-JACQUES ROGERS
Jean-Jacques Rogers launched his eponymous scarf label in 1999 after working for the likes of Givenchy, Chanel, Lanvin and Balmain. Adding impeccable quality to his passion for creativity, Rogers designs all the pieces in his St Germain atelier using primarily cashmere and silk.
jeanjacquesrogers.com
---
A real trooper
Cumbria — 
CHAPMAN
Handcrafted in Chapman's Cumbrian workshops from heavyweight waterproof canvas, the new Airborne bag line draws on the original Second World War paratroop haversack. Conveniently, the models come with removable shoulder straps and the padded rear pocket fits a 13in laptop.
chapmanbags.com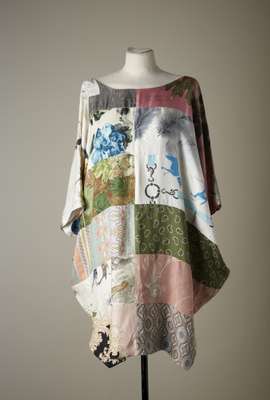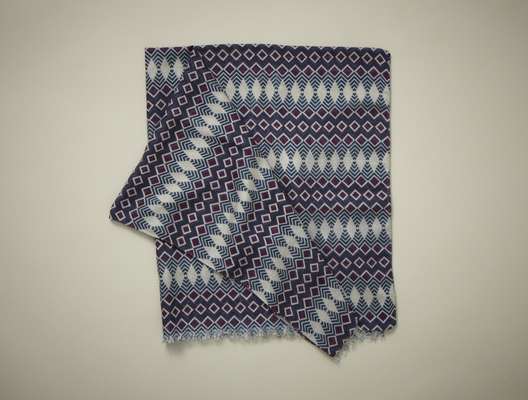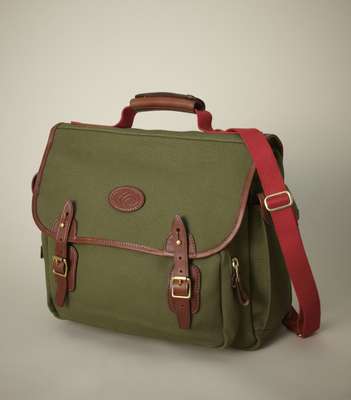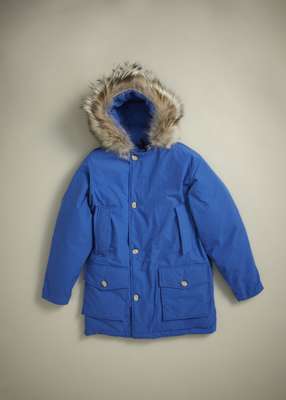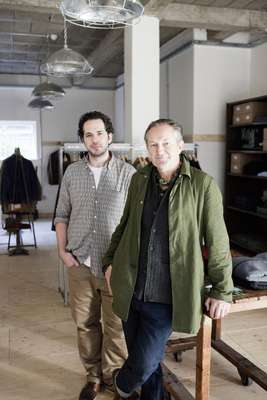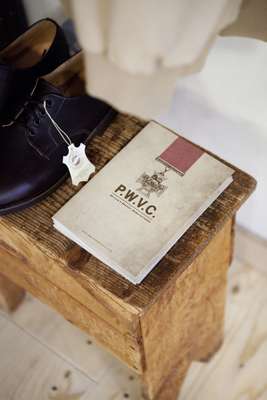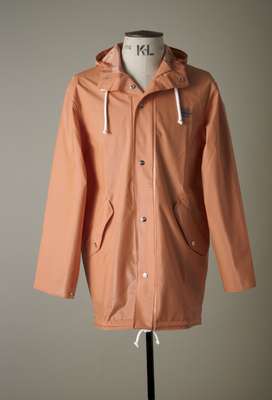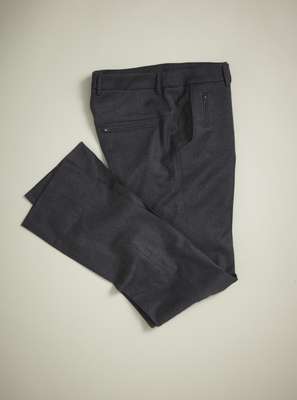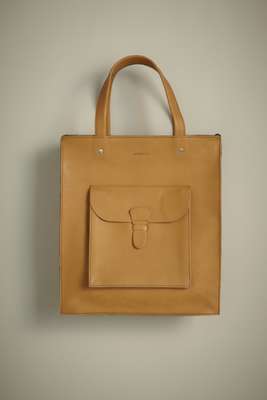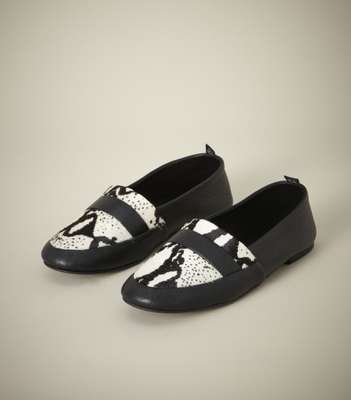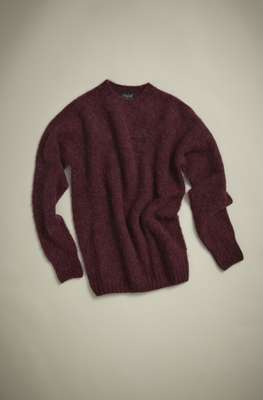 ---
Parka life
Berlin — 
WOOLRICH
It's your perfect companion on winter expeditions or snowy city strolls – the special edition of the Woolrich Arctic Parka exclusively made for Berlin's 14oz. store. The re-release of the much-loved 1972 Arctic Parka comes in a limited edition of 600 and for the first time it is made from Byrd cloth – water-repellent and windproof fabric developed by explorer Admiral E Richard Byrd in the 1930s. "It's a classic must-have for every winter," says Karl-Heinz Müller, owner of 14oz.Made in Italy, the parka comes in five vibrant colours: green, yellow, orange, dark navy and royal blue.
14oz-berlin.com
---
Career change
Amsterdam —
MARCHA HüSKES
Marcha Hüskes launched her label in 2004 after studying fashion at the Academy of Fine Arts in Arnhem. She opts for travel-friendly blends of wool, viscose and jerseys from Italy's finest manufacturers. "The woman who wears my designs is a career woman and travels a lot. My dresses are versatile: suitable for work but also perfect for dinner," Hüskes says.
marchahuskes.com
---
J.Crew launched its fifth Manhattan men's store in November. Located in Columbus Circle, the shop features new collaborations by Fratelli Rossetti and Mougin & Piquard.
jcrew.com
---
English pride
London — 
PRIVATE WHITE
Private White V.C.'s first flagship store is now open on Lambs Conduit Street. Co-owner James Eden, and designer Nick Ashley designed the store to look like an extension of their Manchester factory. It is an entirely English affair, with everything from fabric sourcing to design being done in Britain.
privatewhitevc.com
---
Rain mate
Uddevalla — 
GRUNDENS
Carl A Grundn founded Grundéns in 1926 in a tiny fishing village on Sweden's west coast. His goal was to offer quality foulweather gear for seamen. Made from rubberised fabric with sealed seams and fishtail back, the Grundéns parka is exclusively sold at London's Dover Street Market, Stockholm's Mr Mudd & Mr Gold and erikschedin.com; grundens.se
Fashion and art
Zürich — 
MARC STONE
These wool-cotton blend trousers are a classic winter staple. Marco Steiner's Zürich-based brand, Marc Stone, focuses on the integration of practicality and art. Steiner's inspiration for his autumn/winter collection comes from the German artist Anselm Kiefer's sculptures and paintings.
marc-stone.ch
---
Carry it off
Stockholm — 
SANDQVIST
In 2004 Anton Sandqvist decided to set up his bag label with an ambition to offer the perfect tote. Since then, the Stockholm-based brand has become known for its maximum quality and minimalist Scandinavian style. With vegetable tanned leather and a beautiful structure, this bag is right on the mark.
sandqvist.net
---
Q&A
Roberta Benteler
Co-founder, Avenue 32
UK
Avenue 32 is a new online retailer created by Erin Mullaney and Roberta Benteler.
Why did you decide to launch Avenue 32 now?
Being passionate online shoppers, we came up with the concept in July 2010. Avenue 32 was born out of the desire to create a platform that serves customers' and designers' needs alike.
Who is Avenue 32 for?
Our customer is fashion savvy and loves the element of discovery. We also allow designers to showcase their favourite picks and to customise their own boutiques.
Your must-have labels?
We are working with brands such as Aquascutum, Preen, 3.1 Phillip Lim as well as emerging designers like Emilio de la Morena, Todd Lynn and Mark Fast.
---
Proper stitch up
Antwerp — 
HOWLIN'
Morrison, the Belgian knitwear label that has been sourcing the finest woven fabrics from the British Isles for 30 years has launched Howlin', a classic and colourful knitwear collection. Brothers Jan and Patrick Olyslager use small-scale, independent weavers in the Scottish Highlands to knit their products.
morrison.be
---
Treading softly
Los Angeles — 
NEWBARK
Launched in 2009 by sisters Maryam and Marjan Malakpour, Newbark is a luxury collection of handcrafted shoes and bags. Produced in an artisan factory in LA from contrasting materials – leather, canvas and felt – all Newbark shoes are extremely light and comfortable. Perfect for travelling.
newbark.com