Huntsville / Hutnsville
Rocket city
Huntsville, Alabama is a global player in the defence and aerospace industries but in order to ensure its economic future it must diversify. It's looking to bio-tech to not only attract top researchers and entrepreneurs, but also inject a dose of vibrancy.
Somewhere in the bucolic western reaches of Huntsville, Alabama, rocket scientist Tim Pickens invites MONOCLE to "make some fire". Pickens' family home is a quarter mile away from here but because of his passion for all things space-related he has purchased another and filled it with Nasa memorabilia and madcap science projects, like rocket-powered scooters and bikes. In the yard, Pickens hooks up a stationary engine to hydrogen and oxygen tanks and sets it off, cheering the jet of flame and its exhilarating roar.
This is more than just a cool way to spend an afternoon. Huntsville is known as Rocket City and rocket engines are a cornerstone of the city's economy and a crucial part of its future. "You can't get off the ground without us. We're the smoke and fire guys," says Deborah Barnhart, executive director of the US Space & Rocket Center museum. Little-known even beyond the southern US, Huntsville is a global player in the ­defence and aerospace industries and is evolving into a hotspot for biotech. Powering its economy are major army and Nasa bases as well as one of the biggest research parks in the world. Add to that the fact that 16 per cent of the workforce are in scientific and technological fields – more than almost anywhere else in the US – and you have a city with all the right ­ingredients for success.
"Huntsville is what happens when you bring together a lot of smart ­problem-solvers," says Jim Hudson, ­­­­co-founder of major biotech incubator HudsonAlpha Institute. "It has this can-do attitude that I don't see anywhere else." But, as Hudson and others acknowledge, there are challenges on the horizon. Amid a difficult economy and with the end of the Space Shuttle programme, does Huntsville need to diversify?
Before the 1950s, Huntsville was a small cotton town in a backwater state, but a curious turn of events catapulted it to the forefront of science and the Cold War. As the Second World War drew to a close, the developer of the V-2 rocket, Nazi scientist Wernher von Braun, surrendered to the Americans and was brought to the US. After a stint in Texas, he and his team arrived in Huntsville in 1950 and developed rockets that would eventually power the Apollo missions. Despite his questionable past – including the use of slave labour to build V-2 rockets – von Braun is a local hero, and laid the groundwork for the city's growth.
Today $120bn (€86bn) of federal funding flows to the Redstone Arsenal army base every year, most notably to the Army Materiel Command (accounting for $49bn/€35bn) and the Army Aviation and Missile Command ($16bn/€12bn). Nasa's Marshall centre, also on the base, pulls in $3bn (€2bn). "There are a couple of elements of Huntsville's economic engine that are very important, and the Arsenal is first," says mayor Tommy Battle.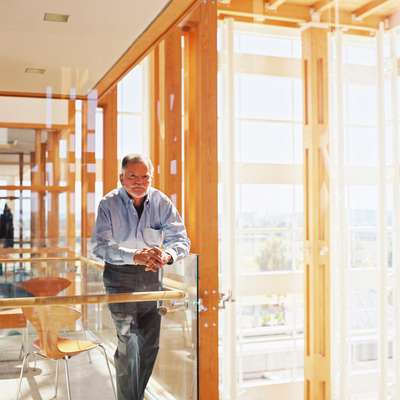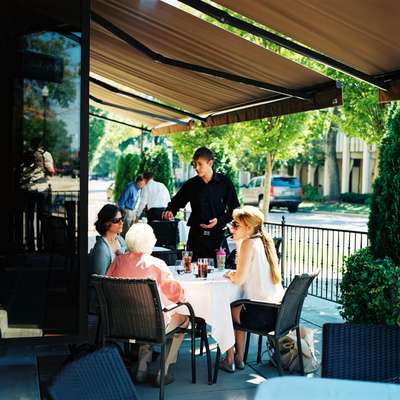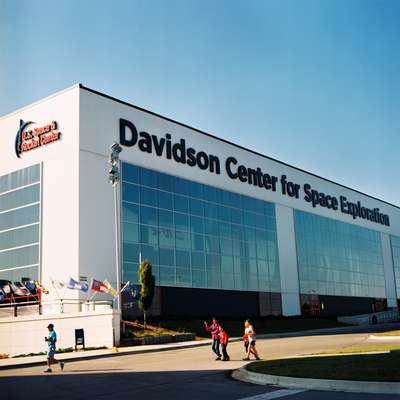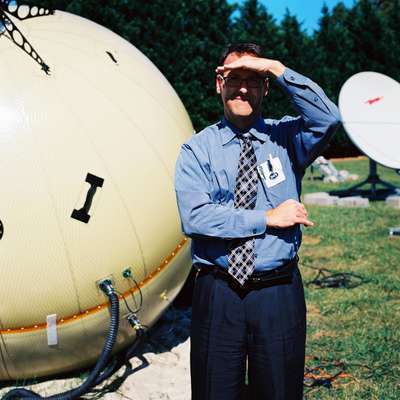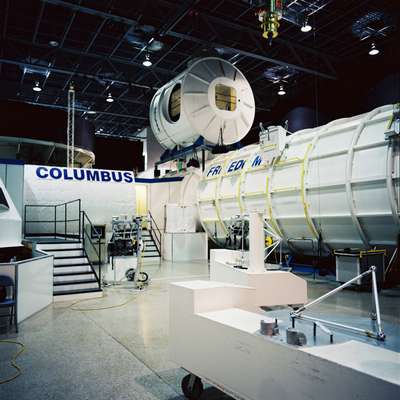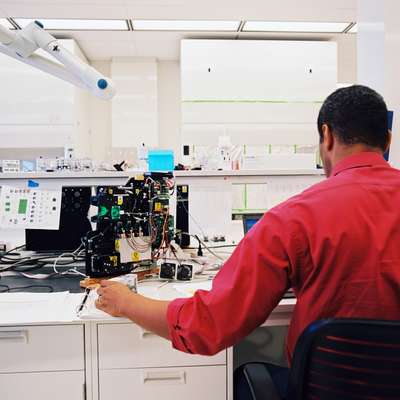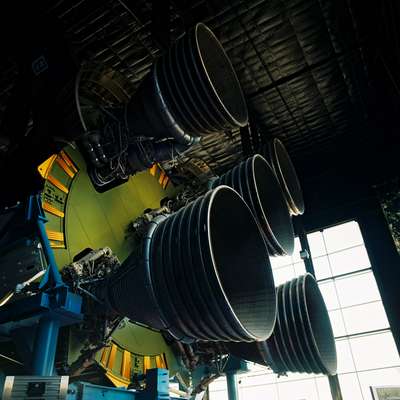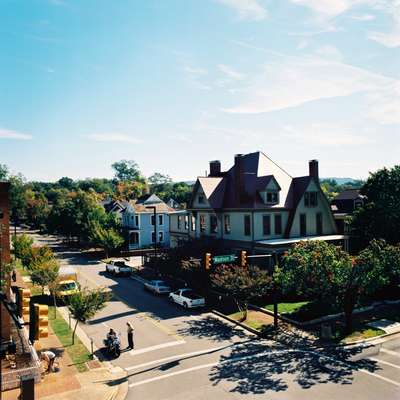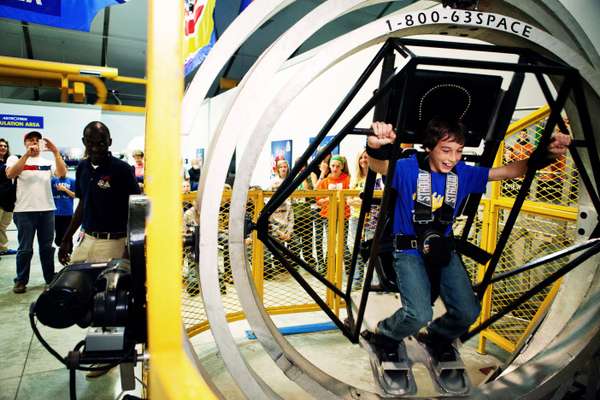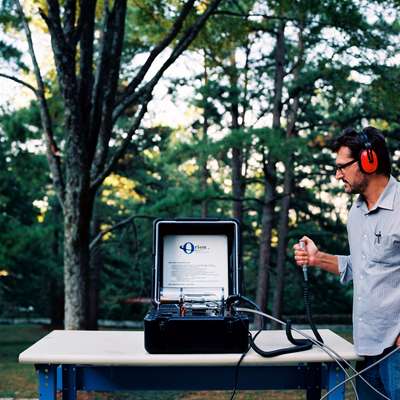 Although visitors must pass through a checkpoint before entering, this is not your stereotypical army base. Grazing cows dot the fields and there's a motor home park for army retirees, while glossy new buildings house various commands. Soldiers in fatigues are thin on the ground. "It could be described as a federal office park," says spokesman Dan O'Boyle. A recent nationwide army base realignment brought 4,700 new jobs to Huntsville, and the mayor estimates that 5,000 to 10,000 support personnel will also be added. Over 30,000 employees travel to the base every day, and $20bn (€15bn) of the federal funding it draws remains in the Huntsville area in the form of investment and wages.
The military presence supports a raft of private industry. All the major players – Boeing, Lockheed Martin, Raytheon, Northrop Grumman – have offices in Huntsville, but there are opportunities for local businesspeople as well. Miranda Bouldin is from the nearby town of ­Decatur and in 2008 her logistics firm, LogiCore, won a $100m (€73m) contract to manage supply flows in and out of Iraq, Kuwait and Afghanistan. The success of businesses such as this hinges not on the mores of consumers but on geopolitics, says Bouldin in her office in the sprawling Cummings Research Park. "When troops draw down, pull out, so does our support. There's a direct effect."
Paul Gierow's career choice stems from his father, who moved from Chrysler in Detroit to work with von Braun in 1962. "At my high school all the dads were Nasa engineers," he says. His firm, GATR, makes inflatable satellite transmitters resembling giant beach balls that can be packed into a suitcase. He has sold around 160 of them to customers ­including the US military and the UN World Food Programme.
International firms – from the UK's BAE Systems to South Korea's LG Electronics – benefit from Huntsville's ties to the defence industry and its knowledge base, and 61 foreign companies operate in the city. "If we start using a new raw material we can just go to chemical engineers at Redstone for help," says John Anthony, general manager at Ultratec, a Canadian pyrotechnics firm that supplies Disneyland, Seaworld and, not least, Jennifer Lopez. Over the past decade there has been an influx of people into Huntsville; Madison County, which ­includes the city, grew 22 per cent to 335,000 people. But while Huntsville is picturesque, with antebellum homes and a tree-lined downtown, it isn't particularly vibrant. This can be a problem when recruiting employees in their 20s. "There just aren't that many young people here," says Joel Carpenter, 25, a student at the Propulsion Research Center at the University of Alabama in Huntsville. "Most people move here as a mid-career choice. I can see myself moving away for a couple of years and then coming back."
Efforts are being mad­e to improve matters. A chef from southern California, James Boyce, and Jim Hudson of Hudson- Alpha have opened three restaurants apiece. A pedestrianised street of shops and restaurants in the research park have been joined by the airy Westin hotel.
Elsewhere Hudson has boosted the city's nascent arts scene by funding Lowe Mill, a former shoe factory where 96 artists have studios, alongside stores offering vinyl records, books and puppets.
Huntsville's economy has stuttered during the recession and there are looming issues. One concern is the termination of the Space Shuttle project, which has spawned dismay and fears for the future. "Here we are 30 years after the Space Shuttle launched and we've got no one but the Russians to taxi us back and forth to the International Space Station," says Pickens with a sigh.
Huntsville lost around 500 jobs as a result of the changes at Nasa, according to the mayor, and while the agency has announced plans for a new launch vehicle, its budget has been cut. City officials, for their part, are playing an active role. "We've lived off federal money for a long time," says Barnhart of the Space & Rocket Center. Huntsville is "very accustomed to working with congressional delegations and sending messages to Nasa HQ".
Another problem, some say, is the city's dependency on government cash, and the uncertainty that comes with ­relying on wars and expensive space programmes. "If the government decides it's going to stop spending money this place is going to be in serious trouble," says Robert Frederick, director of the university's propulsion lab.
This means that any effort to diversify the city's economic base is to be welcomed and top of everyone's list is Hudson's HudsonAlpha Institute. Hudson has ­installed top scientists, such as Richard Myers, formerly chair of the genetics ­department at Stanford University, in the same purpose-built building as entrepreneurs to facilitate the commercialisation of ideas. "Academics realise that business is not the dark side," Hudson says, "and businesspeople learn that scientists are not just kooks and can really help them."
It might seem a challenge to attract researchers from cosmopolitan cities to northern Alabama, but Hudson sweetens the deal with a no-strings $1m grant. His approach is evidently working. Around 500 people work at the institute, and Hudson is already building a second complex. "There's more action here," says Jian Han, a China-born researcher who has raised over $7m (€5m) to fund his companies. "Your idea can become a product or service, you can reach out to people much quicker than you can in the academic system."
Hudson got his start in business with a company that produced genetic material for laboratories. But he grew up in Huntsville and says, like many here, that it all began for him with von Braun and the Germans. "Most of­ the German kids at school were overachievers, and they set the bar high. We were just normal kids from Alabama, but by chance we ended up in a town where science and rockets were the norm."
Space dreams
In 2010, children from almost 60 countries attended Huntsville's Space Camp, where they engaged in simulated astronaut training that teaches teamwork and leadership. When Monocle stopped by, there were visitors from St Louis, Missouri, Libya, Qatar, Bahrain and Spain. Half a million students have trained here since 1982. "The whole world comes together at Space Camp," says spokesman Tim Hall. "Our goal is to inspire in people a love of maths, science, engineering, everything hi-tech."