Travel Top 50 / Global
Travel Top 50 2011/12
Monocle's annual Travel Top 50 introduces you to the world's best hoteliers and the leading airlines, airport operators and chefs. The awards are based on the hundreds of journeys made by the Monocle team over the past 12 months - and we are a very demanding bunch to please. So whether you're a traveller to contemplating a switch to a hospitality career, we think you'll find the following pages inspiring.
50/50 - Austria's mega-rail overhaul
Best looking infrastructure initiative
Austria's ÖBB may not have the global fame of Germany's DB or France's SNCF but its current overhaul of most of the country's main Hauptbahnhofs will soon have other rail operators rushing to Vienna and Innsbruck to sample new concourses, shopping facilities, public toilets and signage. While much of the project has included heavy facelifts to some stations, it's also seen considerable new ­construction involving some of the country's top architects and ­engineering firms.
---
49/50 - Haneda's landside shopping
Top airport for inspired retail
Tokyo's Haneda airport still comes out in front for its Edo-period ­inspired shopping village at its international terminal. While operators still need to work on opening hours (a little bit earlier in the morning and later in the evening kudasai!), the unique mix of tenants and ­attention to authenticity beats the predictable fare of most major hubs.
---
48/50 - Arc'teryx veilance packable jacket
Perfect all-rounder for the elements
It makes sense that this light, breathable and packable jacket is sewn in the company's atelier in Vancouver. While the city has a ­reputation for liveability (number 20 in our last survey), it's also known for its drizzly days and ­established outdoor garment ­expertise. For a dependable jacket that can be thrown over a blazer or also venture out to sea, we call on this handsome bit of Canadian ­tailoring and technology.
veilance.arcteryx.com
---
47/50 - Tokyo to Sao Paulo -direct
Most eagerly awaited long-haul route restoration
On more than a few occasions our editors have had to attempt getting from São Paulo to Tokyo but there's no simple way of getting from Narita to Guarulhos. While JAL used to operate a flight via JFK, this involved the inane process of having to clear US immigration for no apparent reason. A little bird told us that ANA is now actively looking at the route, so hopefully there'll be a speedier and seamless solution in the air shortly.
---
46/50 - Finnair
Best airline for sticking to the basics
The Finnish national carrier doesn't dazzle with fancy perks but it does impress with its solid consistency. With a modern fleet, matronly crew (though the Asian flight attendants are always fun) and hearty menu, Finnair does a very good job of getting the basics right and sticking to its script. With a new route opening to Chongqing, the airline is further solidifying its position as Europe's specialist to Asia and has also helped Vantaa airport secure a ranking in our survey – see number 18.
---
45/50 - Swiss Jet
Top time-saver in the Alps
Swiss Jet's name might be a little misleading as it's famous more for its attractive fleet of choppers than it is for its jets. Operating from its main base at Samedan airport in the heart of the Engadine, Swiss Jet is well known to anyone who wants to get to meetings quickly around northern Italy, Switzerland, Austria and Germany. With skilled pilots and a range of Agustas in dark navy livery, the Swiss Jet fleet can whisk passengers from Samedan (next door to St Moritz) to Lake Garda for lunch or across to Geneva for a round of ­meetings. Boasting a fixed wing fleet to ­complement its helicopters, the company has a pair of Pilatus PC-12s that are ideal for shuttling between major European cities and to the slopes of Corviglia and Corvatsch.
---
44/50 - Quanta's new premium project
Most eagerly airline awaited project
There's still considerable mystery surrounding what form Qantas's new "premium" Asia-based airline will take. What is known is that short-haul Airbus aircraft will form the bulk of the fleet but beyond that there's little else that's clear. Will it resemble PrivatAir and function with a one-class, low seat count and high service? Or will it be a hybrid offering two classes but cater to business class travellers? Whatever the model, we're keen to see how it shakes up the upper end of the Asian market.
---
43/50 - The Upper House
Best set-up for in-room entertaining
It's not always appropriate to invite people back to your room for drinks but when it is, the Upper House offers the best arrangement for fixing cocktails, playing tunes and getting in the mood. The finishes are elegant, the views captivating and the lighting ideal for hosting a few or just a chosen one.
---
42/50 - Sunspel boxers
Ideal in-flight companion
If you like to fly in cool comfort then we can highly recommend Sunspel's boxers for their trim cut and high-quality cotton. Not only are they perfect for keeping everything comfortable for long-hauls between Europe and Asia, they're also good under our ideal in-flight combo.
---
41/50 - Ferdi
Best cosy restaurant and homely fare
Paris's Ferdi is one of those restaurants you wish had a close cousin in every port as it's always dependable and you usually bump into at least two people you know. With its international mix of classic comfort food (great little burgers), the mood is always jolly and the service warm and relaxed. The only drawback is that it's closed on Mondays and we always seem to be on assignment in Paris at the start of the week.
---
40/50 - Olympic Air
A+ for making an effort
Greece may not be having its finest hour but flag carrier Olympic has been putting on a brave face despite all the national setbacks. With its slightly old-school feel and exquisitely groomed crew, it reminds us a little of Middle East Airlines with all the hair-spray and leathery tans. While Greece might be taking a battering, Olympic is doing its bit to keep the tourists coming back.
---
39/50 - Sulwhasoo's moisturiser
Top in-flight facial hydrator
We're more than a little sceptical about the promises made by most cosmetics brands but we nevertheless like the consistency, scent and slightly warming qualities of Sulwhasoo's men's range. While not widely available outside Korea, the men's products are found in most Seoul department stores and at Incheon airport's duty-free stores.
---
38/50 - Park Hyatt Tokyo's bedlinen
The key to a proper night's sleep
The housekeeping team (and perhaps interior maestro John Morford) at the Park Hyatt have come up with the perfect mix of washing and starching formula for the hotel's bedlinens. For sure much can be attributed to the appropriate thread count and quality of cotton but we're convinced the secret lies in the coolness that comes with the crispness of the linen. After all, a bit of stiffness in bed is always a good thing.
---
­­37/50 - ANA mouthwash
Most useful inflight amenity
Eyeshades, slippers and ear-plugs are all a given in civilised aviation but fresh breath is not. ANA's slickly packaged and fresh tasting mouthwash is just what you need 20 minutes before wheels down to Munich or Narita.
---
36/50 - JAL's crane
Best logo and typography rethink
It may or may not be the most wise use of public bail-out funds but Japan Airlines' new-look logo cuts a very handsome dash across aprons and tarmacs with the crane back on tail-fins and a slightly manga-esque sans serif font in black running down fuselages. While the carrier has considerable work to do in order to win back customers, a new route to Boston on one of its new 787s is the start of its route re-launch.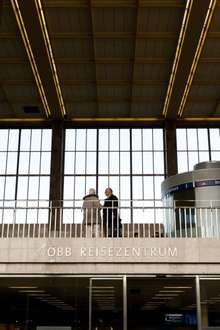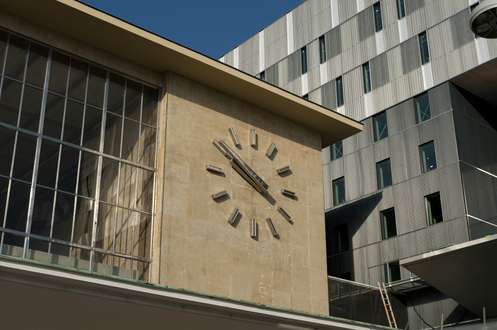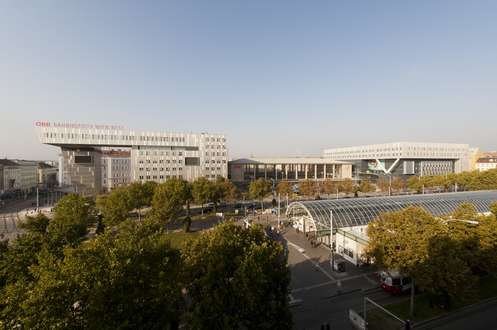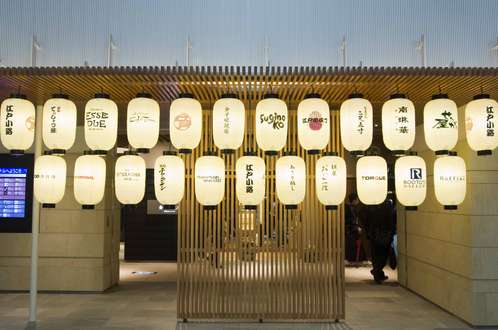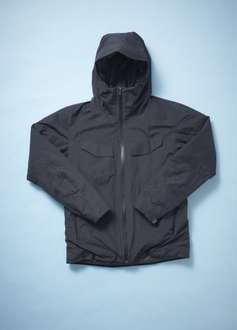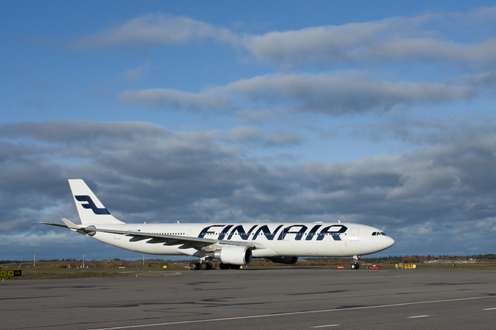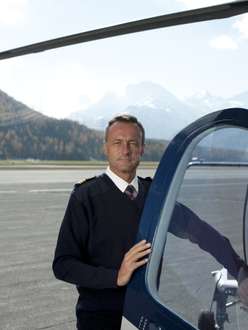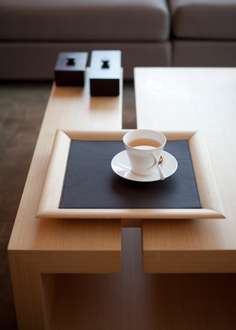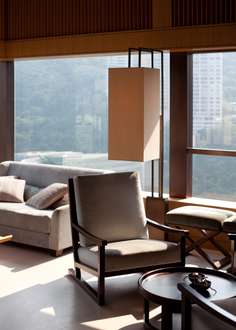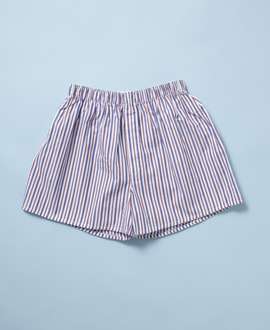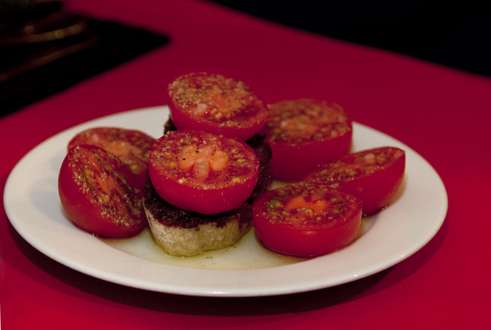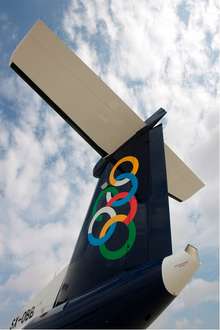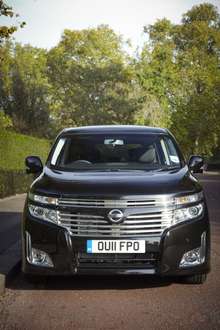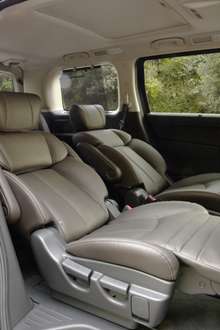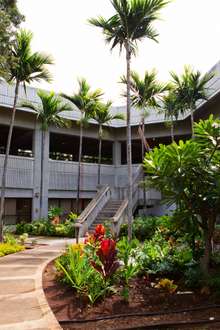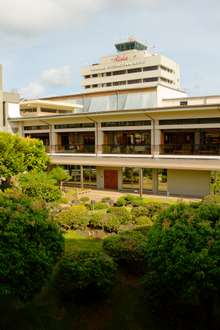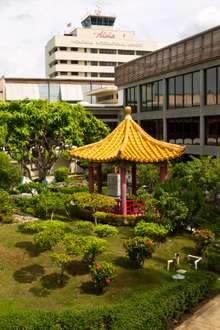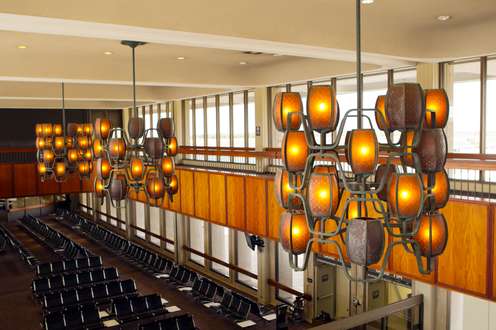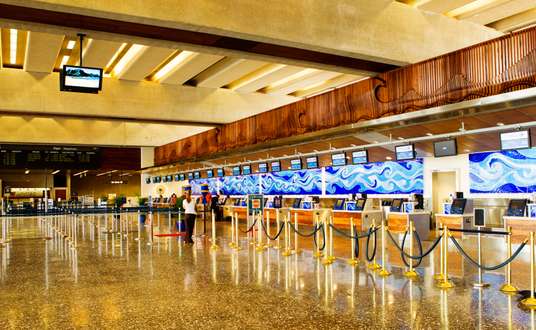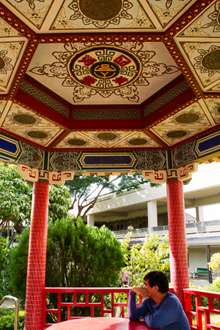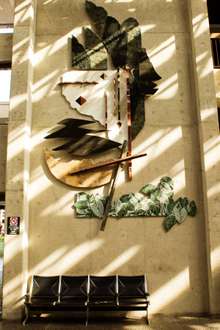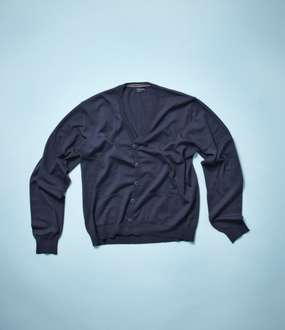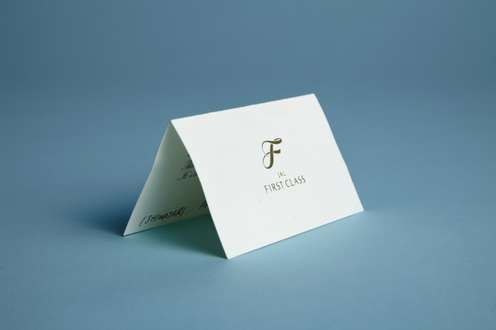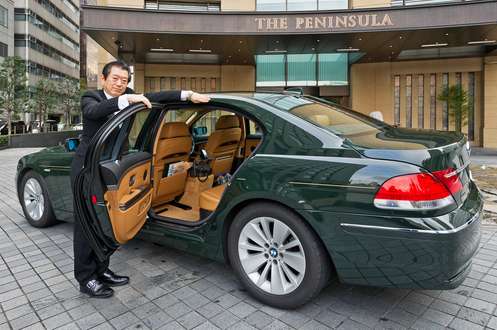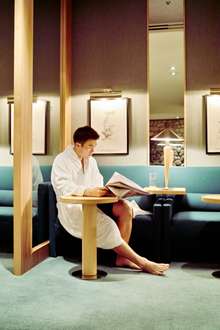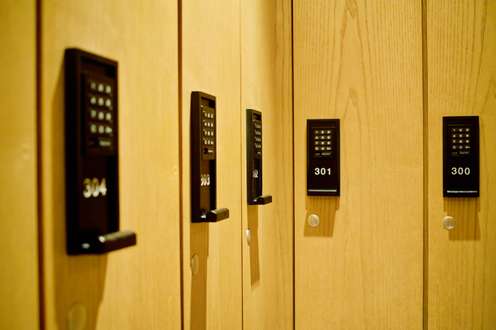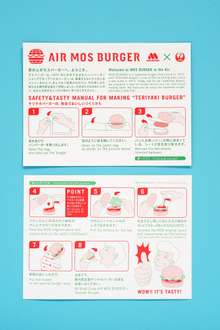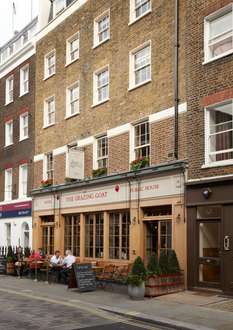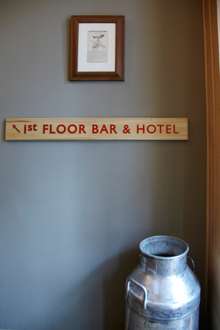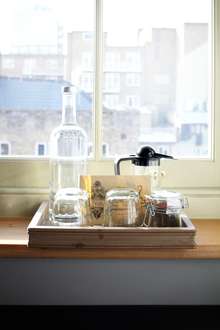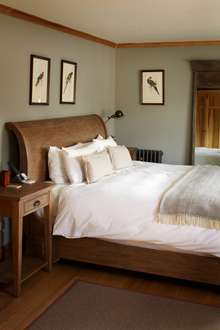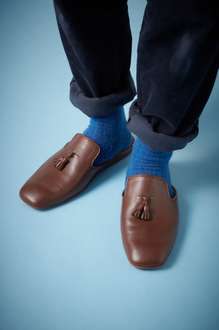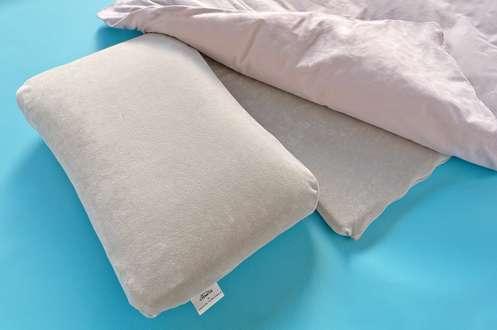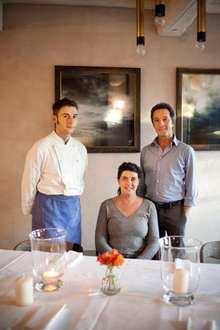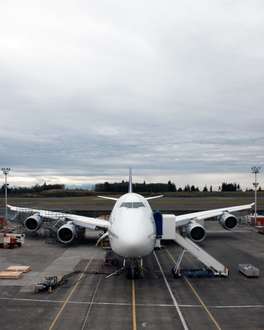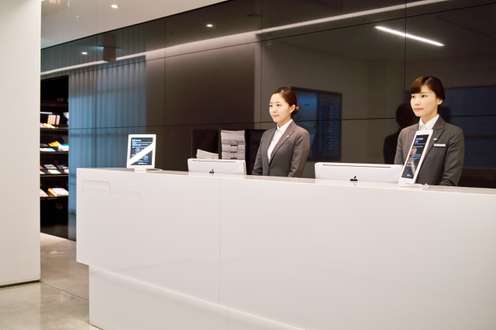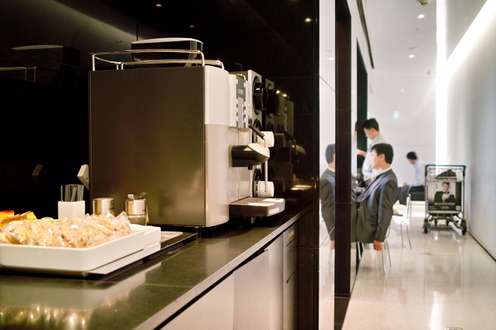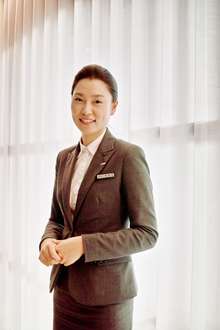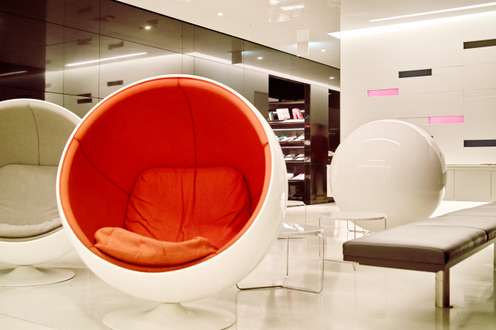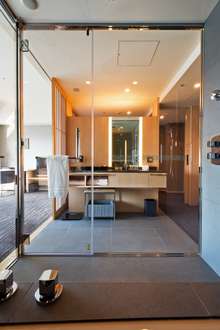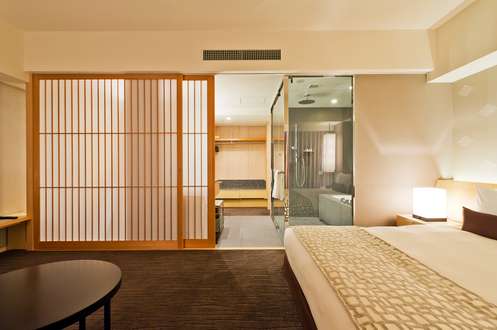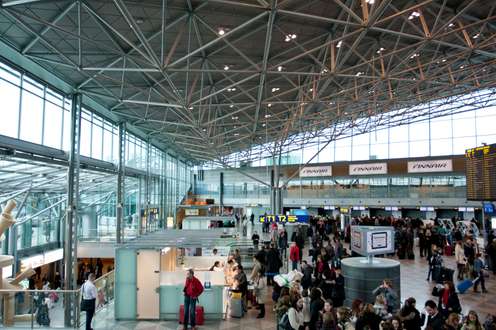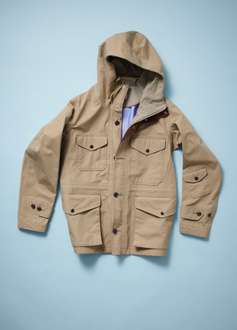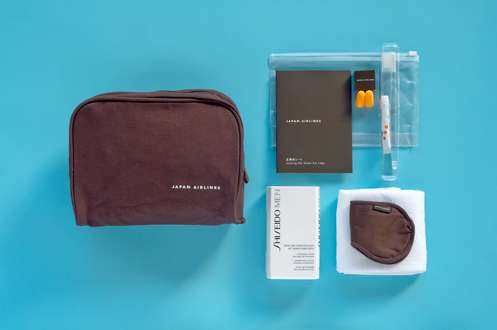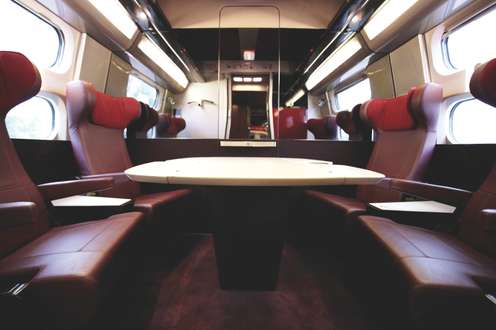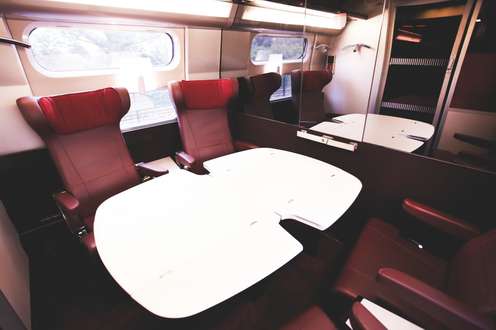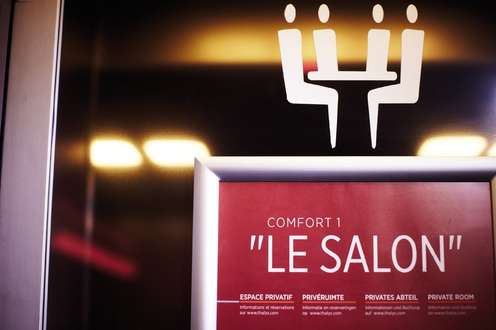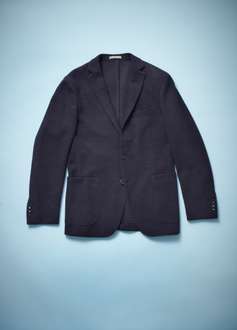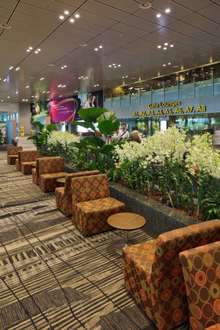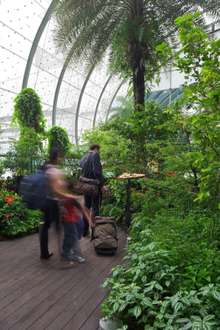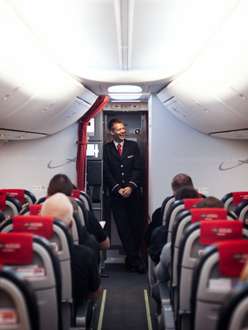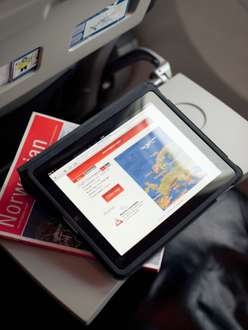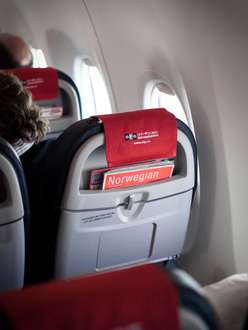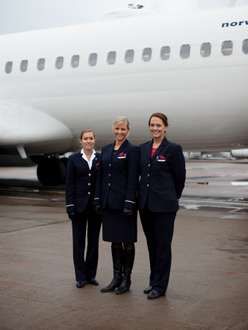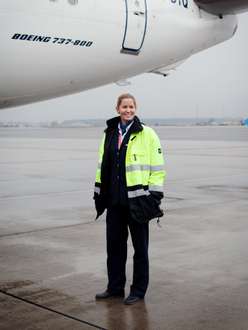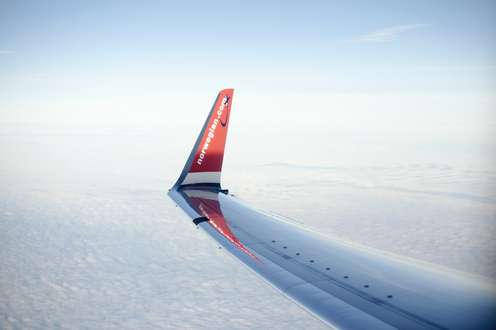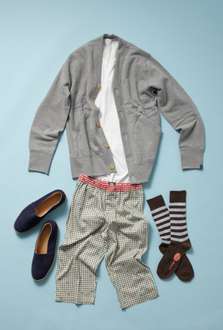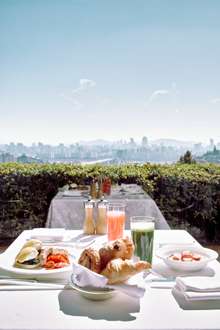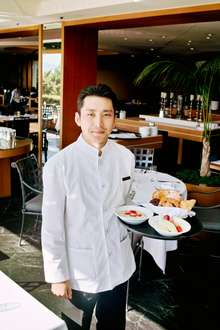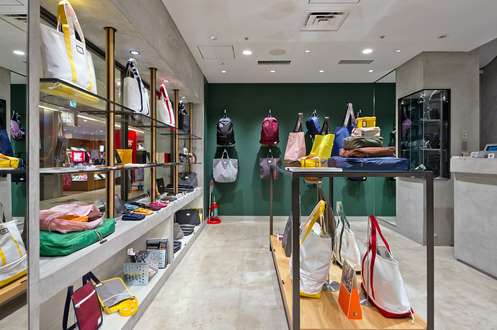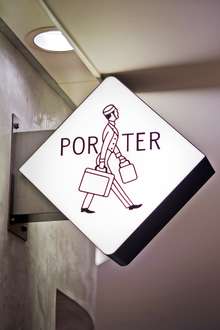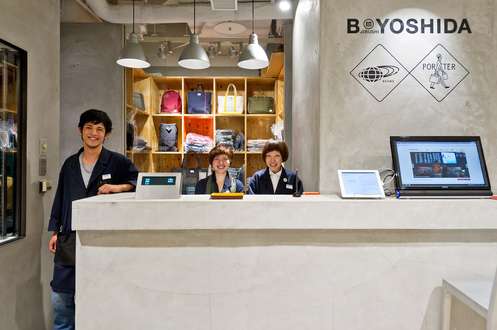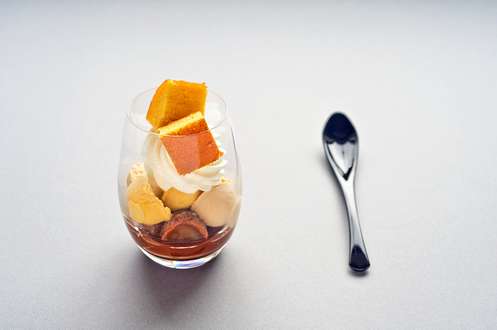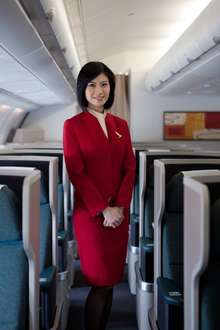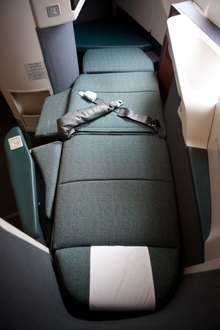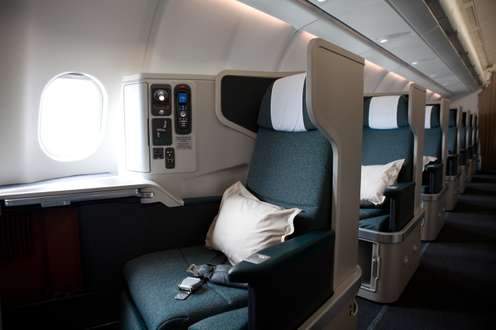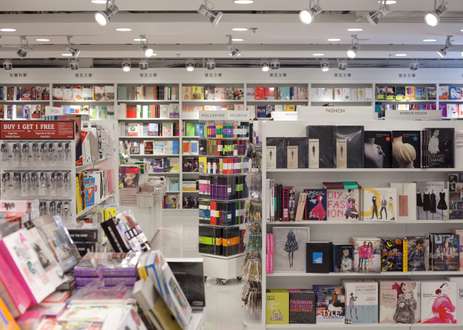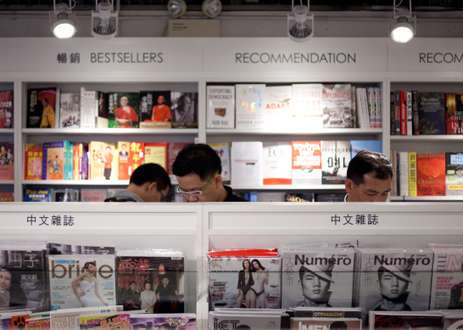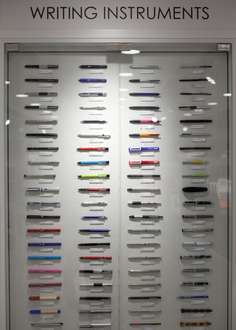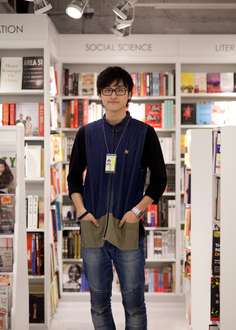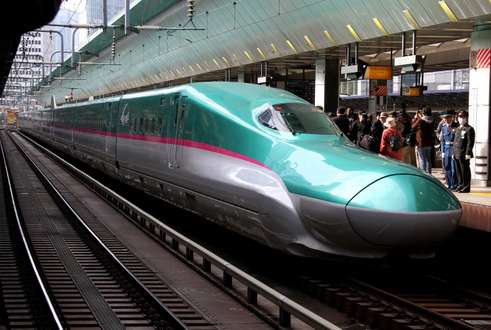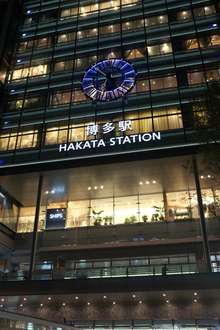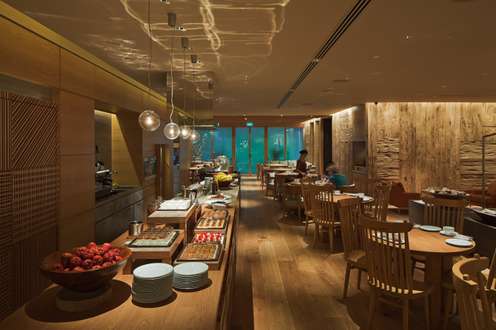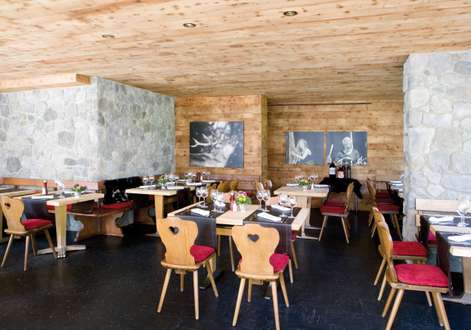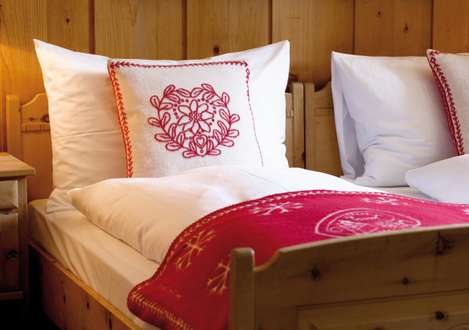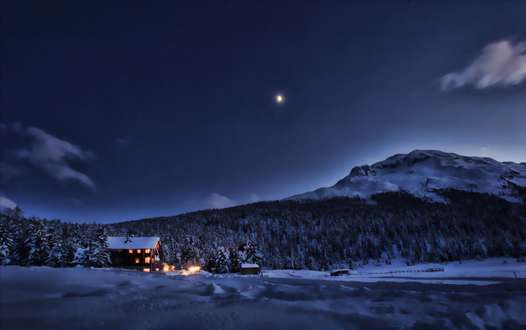 ---
35/50 - Midori house's Highway Star
Best city shuttle
It's a logistical challenge to move 60-plus editors and commercial staff around London, so we mostly rely on bikes, the tube and walking. For special missions, however, we have a secret weapon in the form of a Nissan Elgrand Highway Star, with reclining seats, full video and presentation facilities and an interior palette that Hermès would be proud of. Best of all, it seats six, has a thumping sound system and has the very capable Noriel at the wheel.
---
34/50 - Honolulu airport
A model for others to follow
What could be better than walking off a 10-hour flight and being greeted immediately by fragrant tradewinds while walking down the concourse to baggage claim? Honolulu's rather retro airport offers an example for others to follow with its tasteful use of wood and concrete, greenery and open spaces and vintage fittings. Honolulu International Airport (HNL) might be a little tired in parts but it has a strong sense of place and the Hawaiian climate means there's little need for air conditioning in such a facility. With much talk about a major overhaul for the airport, we hope it's executed sympathetically.
---
33/50 - A Drumohr cardigan
Top in-flight cover-up
If we had to choose between blazers, sweatshirts, big scarves and chunky jumpers, we'd still go with a cardigan for comfort and function. Elegant enough for helping look the part while on the ground and ideal for keeping the chill off over the Atlantic, we were rather taken with Drumohr's collection at Pitti Immagine Uomo last year.
---
32/50 - JAL's first class thank you cards
Elegant expression of gratitude
It could be slightly hokey in the wrong hands but JAL's thank you cards are a thoughtful and highly-personal reminder of the importance of leaving a lasting, tangible impression. At a time when boarding card stubs and luggage tags are disappearing, these hand-written little notes go beyond being a PR exercise. On a recent flight from Narita to Heathrow, we particularly liked the crew's use of stickers and their fine penmanship.
---
31/50 - The Peninsula's BMWs
Best airport transfer
Until they work on the journey times for the Narita Express or we have a bit more time on our hands to take the Airport Limousine Bus we're happy to zip in and out of Tokyo in one of the Peninsula's racing green exterior/cognac interior 7 Series. For short hops around town the special hire Minis work a treat.
---
30/50 - Grand Hyatt Seoul's gym
Top place to train and take it down a notch
Monocle's editors have been known to extend their Seoul stays by a full day so they can enjoy the Grand Hyatt's pool, gym, steam rooms, special washing facilities, lounge, cold plunge pools, baggy grandpa-style boxer shorts and exotic hair tonics. Open to outside members, as well as guests, the gym is always good for observing the latest in Korean plastic surgery trends and there's an excellent spa next door for massages and facials. The tiny barbershop tucked beside the lifts also does a good tidy-up on stray hairs.
---
29/50 - MOS burgers on JAL
Best high-speed fast food
If we weren't engaged in our current gig there's a strong change a few of us would be running a European or North American franchise of Mos Burger and serving up its uniquely Nippon take of burgers, hot dogs and rice buns. Regarded as one of the biggest fast-food innovators in Asia, Mos is famous for making a point about the provenance of what they serve and has expanded its organic offer. Mos has also taken flight with a special burger project for JAL – complete with a "how to eat" safety card.
---
28/50 - Inque travel cape
Cosiest partner for journeys long and short
There are only a select number of air and rail operators who we trust when it comes to attention to detail and cleanliness. We're more than a little convinced that many aircraft only get cleaned every other flight leg and Eurostar feels like it gets a good scrubbing only once a week. With this in mind we're keen on wrapping up in our own blanket-cum-shawl – Inoue Brothers do one of our favourites.
---
27/50 - The Grazing Goat
Best little inn – central London
Nestled around the corner from Selfridges and just a few blocks from Hyde Park, the Grazing Goat is everything a modern traveller might want in the way of being fed and offered a good bed. A very modern take on a traditional pub, the Grazing Goat has eight rooms, an excellent menu and a superb location. Ideal for people who like to hold court in one location, the Goat wouldn't work as a global concept but we still wouldn't mind having local versions to turn to on our travels.
---
26/50 - Sleek slippers
Top tool for avoiding pee-soaked socks
As more airlines continue to do away with in-flight slippers on long-haul routes, it's not a bad idea to start packing a pair in your carry-on. We came across these elegant slip-ons at Unipair in Seoul and now we wish we would have bought everything they had on offer. The tassles add a slightly jaunty touch and the bouncy sole adds a nice sensation when gliding down the aisle during descent.
---
25/50 - A better short-haul business class seat solution
Most wanted in-flight innovation
It's not news that short-haul business class has become something of a joke. We know all the arguments about flexibility and pricing but with little differentiation it's getting to the point where most carriers are forcing themselves out of the market and downgrading their brands. The time has come for someone to offer a better, bigger and comfier seating plan.
---
24/50 - JAL's first class bedlinen
Best sheets and duvets in the air
JAL might have taken a beating over the past few years but it hasn't let its service slip, indeed it might well be on the up. In first class, JAL offers a sleeping set up that's superior to anything on offer from its Asian neighbours – Singapore and Cathay included. The pillows and the duvet are feather and the linen is a mix of just that – linen and cotton.
---
23/50 - Locanda Al Colle's crew
Most attentive team in the house
Just down the road from Pietrasanta, the Locanda al Colle played host to a few Monocolos over the summer and now we're converts to the warm company of Riccardo, Arianna and Gianluca. Where many smaller properties have difficulty balancing intimacy with intrusiveness, the Locanda team have a keenly tuned sixth sense and understand when to invite guests into a conversation or round of cooking and when to stand back. We've already booked ourselves in for next season and it's given us no shortage of ideas about keeping an inn of our own.
---
22/50 - Air New Zealand's cellars
Best airline for wine tutorials
Air New Zealand takes its roots seriously. From the moment you board one of its 777s for an ultra-long leg to the South Pacific the airline embraces its Kiwiness – particularly when it comes to its wine list. With a focus on homegrown reds, whites and sparkling vintages. If only Air New Zealand flew a few more long haul legs we'd be more regular passengers.
---
21/50 - The 747-8
An aircraft we'd like to see more of
When it comes to going the distance, we still like a 747. Sorry A380. We're very excited that both Korean and Lufthansa have both had the good sense to purchase this reliable workhorse and if were running our own airline we'd have our 747-8s criss-crossing the globe on special round the world flights to essential locales. Tokyo-Toronto-São Paulo-Stockholm would be a bestseller.
---
20/50 - Hyundaicard's hub at Incheon
Best non-airline lounge concept
Walk into the reception at Hyundaicard's world HQ in Seoul and the brand's ethos is summed up through a discreet door to the right of the lobby. Housed in a sprawling studio space is the company's very own design lab, a team of designers charged with thinking up everything from new materials for cards to new forms of print communication. Spying the walls we were more than a little flattered by their concept for a broadsheet newspaper. One of the newest innovations from CEO Ted Chung and his team is a new lounge for cardholders at Seoul's Incheon airport. Modernist and white, it sticks close to the company's core values of using design as not just a marketing trick but as a tool for improving the lives of its customers.
---
16/50 - JAL's amenity kit
Most sensibly stocked amenity kit
We're not huge fans of amenity kits on airlines as they're usually filled with a few odds and ends packed into a bag that will never be re-used as it's too dinky or so unwieldy it could double as an emergency shelter. JAL has managed to get it just about right with its chocolate brown colour palette and products from Shiseido. The typography is also hushed and artfully set.
---
15/50 - The Thalys on-board meeting room
Best place to meet between A and B
For maximum efficiency at high speed in and around the low countries you can't do much better than bundling yourself and a couple of clients or colleagues into one of the "Le Salon" spaces on a Thalys high-speed train. Roomy, private and fully wired, it's a concept that Eurostar, shinkansen and Acela should all adopt.
---
14/50 - Boglioli blazer
Top piece of tailoring for travel
The boys at Monocle are constantly road-testing blazers that can be dressed-up, rolled-up and beaten-up. So far, Boglioli has become the house favourite. Whether in cotton or wool or a mix of other fibres, Boglioli's blazers have a sharp cut but also afford the wearer enough give to get bags into overhead bins and look handsome even when slightly rumpled.
---
13/50 - Changi airport
Most pleasant place to connect in Asia
We still have some objections to some of the design elements (the colour palette, those carpets!) but we can forgive those lapses in taste when a facility functions as efficiently and quietly as Changi. There's still room for improvement (more unique rather than predictable retail and more toast outlets would be good) but for connections around Asia, Singapore's still out in front of HK.
---
12/50 - Norwegian
The best low-cost option
In a little over a year Norwegian will throw down a new gauntlet in Europe's ever-changing civil airspace by going long-haul with its new 787s. First stops Bangkok and New York. Having developed a model that's given SAS a thumping by offering a passenger experience that doesn't feel cheap, Norwegian has built up a loyal customer base with a young fleet of aircraft and crew who are eager to please. With more aircraft on order, Norwegian may well emerge as the Nordic region's dominant player if it can get its long-haul strategy right.
---
11/50 - In-flight combo
Best wear for the air
In-flight cosy clothes are dangerous territory. Opt for the airline pajamas and you risk looking like a 55-year-old toddler who likes getting spanked in a dark club in Melbourne. Opt for your own getup and you might come across like a Sunday morning slob. For sense of occasion and comfort we've come up with the following: James Perse T-shirt – as they're cut long so your bum doesn't hang out, Loopwheeler x Monocle cardigan – as it's cosy but still chic, Steteco three-quarter-length trousers – as they're cool and super comfy, FilMelange socks for a little splash around the calf and Ludwig Reiter suede espadrilles – as they feel like a slipper but can also be worn off the aircraft. Please note that this outfit is for in-flight only and is not to be worn beyond door one – unless it's an emergency landing.
---
10/50 - Breakfasts at the Grand Hyatt Seoul
Best place for an early morning meeting
For early-morning client meetings the Grand Hyatt Seoul does it best. There are quiet booths for seeing headhunters, big tables for staff gatherings and a lovely terrace for days when the weather behaves. Then there's the buffet packed with a healthy balance of local, Asian and western dishes. Hotels in London and New York take note.
---
09/50 - Bijirushi shop at Narita
Top airport retail newcomer
The first thing we thought when we walked into the Beams operated Porter shop at Narita was: what took you so long? The tiny shop around the corner from ANA's check-in area has a special range of products that will make you want to rethink your current luggage line-up and also stock-up on gifts. Give yourself a bit of extra time for this part of the airport as the retail mix has seen dramatic improvements.
---
08/50 - ANA's parfait
Best in-flight dessert
There were almost riots in the heavens when ANA announced it was suspending its parfait service in its long-haul business cabins. As part of its Inspiration of Japan overhaul the slightly 1980s parfait was dumped in favour of a more dainty looking ice cream cake – and so began the revolution. Earlier this year (after an avalanche of requests) the parfait was re-instated at just about the same time ANA became Japan's biggest airline. We're thrilled it's back.
---
07/50 - Cathay Pacific's new long-haul business class
Best new configuration
High scores for Cathay Pacific for being the first to admit that the dreaded herringbone business class seating plan didn't work. Even higher scores for coming up with a new set-up that's a real winner – ample space to work, nice angle for viewing what's happening outside and plenty of space to shift around for a good night's sleep. The next challenge is: what does the airline do up in first?
---
06/50 - Singapore Airlines mid-haul business class
Best business class for short hops around Asia
We're not big fans of the A330 but the new mid-haul business class on Singapore's Airbus fleet is perfect for six-hour jumps around the region. We sampled it up to Seoul and it did just the trick – the interior tones are soothing and calm, the seat offers all you need for a short sleep and it's also good for long-ish day flights. European carriers please take note – London to Moscow is not a short flight.
---
05/50 - Page One kiosks at Hong Kong airport
Best airport newsstands
We have a couple of things to say about the state of airport newsstands – the leading headline is that 95 per cent of them are dreadful and offer little to passengers or publishers. One of the high points, however, is the Page One brand and its stores at Hong Kong airport. With an excellent mix of international press, fiction and non-fiction in a variety of languages and a small range of stationery, the outlets offer everything we want from an airport newsstand and thankfully there's not a Kit Kat in sight.
---
04/50 - JR East
A transport brand that needs to go global
JR East has had a tough year in the wake of the 11 March disaster in Japan, with networks disrupted and tourism numbers down. Despite all this, the company continues to be one of the most innovative in all areas of its operations – from payment systems to rolling stock, retail to real estate. JR East ranks as one of the world's biggest carriers of passengers and the world's other major rail operators (airlines too) should book themselves in for some management tutorials on running a diverse and profitable portfolio.
---
03/50 - Osaka and Hakata stations
The best of new rail terminals
It was hard to pick just one leading rail terminal this year – particularly with two high-profile openings in Fukuoka and Osaka. With seamless travel and smart retail at the core of both developments, Japan's rail companies continue to demonstrate they're at the top of their game globally when it comes to accommodating millions daily while also creating an elevated, inspiring experience.
---
02/50 - Grand Hyatt Singapore's new lobby lounge
Best place to be alone without being alone
The design team from Super Potato in Japan has done a particularly good job of transforming the Grand Hyatt Singapore's book-ish lobby lounge into something a bit more dynamic that allows for drinks, nibbles, meetings, reading and just being alone with your thoughts. Woody and warm, the new space across from the Straits Ktichen (another favourite) has been developed with the solo business traveller in mind who doesn't want to be in their room but also doesn't want to be in the bar. Hopefully this is a concept Hyatt will take on elsewhere with its Grand and Park properties.
---
01/50 - Lej da Staz, St Moritz
An ideal retreat
And finally, when all you want is honest food, big views, simple hospitality, bracing walks and chilly dips in an Alpine lake, it's time to check into the Lej da Staz. Open during the summer and winter seasons, this small inn is about 10 minutes by car from the centre of St Moritz (via special shuttle) and offers up a wonderful mix of Swiss regional delicacies, good service and a patchy mobile signal. If you need to get in touch, you need to stroll to the far end of the lake. We highly recommend five days in late July.