Stellar works / Shanghai
Turning the tables
At China's International Furniture Expo, Furniture Labo launched its Stellar Works collection. Proud to be made in Shanghai, it's not only gaining fans abroad but also targeting discerning Chinese clients.
There was no dearth of junk furniture at September's China International Furniture Expo. Some 1,900 vendors showcased everything from primary-coloured bunk beds and overly ornamented teak armoires to bland office desks and contract sofa sets. The five-day event, which filled five massive expo halls and had its own pop-up McDonald's, swelled with over 74,000 visitors, fanning themselves to keep cool in the monsoon season heat. But it wasn't all tack which occupied 300,000 sq m in Shanghai's New International Expo Center in a neighbourhood called Pudong New Area. Nestled in a corner slot of Hall W2 was the debut collection of Shanghai-based Stellar Works, a newly launched collective of furniture designers from Japan, Denmark and Italy who aim to pair ­European design with Chinese woodworking heritage and craftsmanship.
Launched by Thomas Lykke from Denmark's OeO, a design consultancy firm that works with brands such as Georg Jensen and Royal Copenhagen, the new collective has produced a fresh and understated portfolio of modern pieces, each of which plays up a "Made in Shanghai" slant instead of concealing its Chinese manufacturing, like so many other luxury brands. All the pieces are produced at Furniture Labo, a high-end factory in the far-flung Jiading district of Shanghai that manufactures pieces for European brands, including Laura Ashley and Laval. There's even a line of 24-karat gold-plated chairs made for Gucci.
"All of our workers have at least 10 years of woodworking experience," says Japanese-born factory chairman Yuichiro Hori, who has managed facilities in Japan and Bali. In 2007 he established his dream factory with Laval in China because of the availability of cheaper imported woods and access to woodworking talent. "Many of the workers come from small villages known for furniture-making and started woodworking with their fathers when they were 15," he says.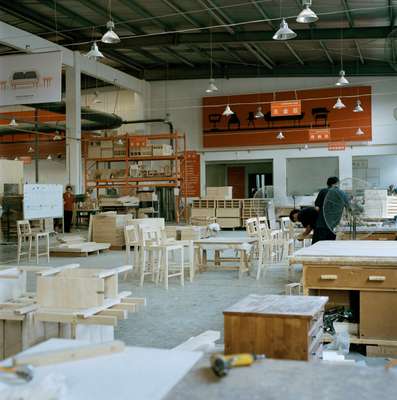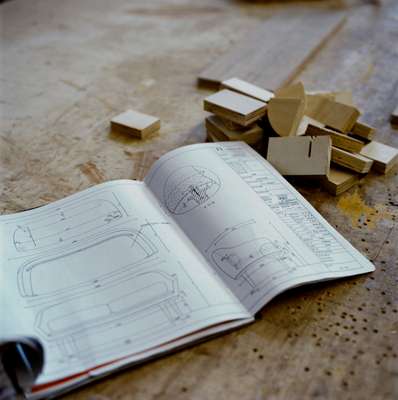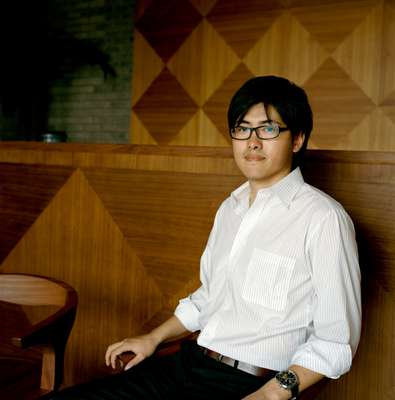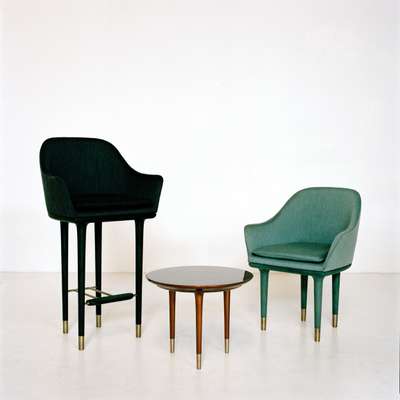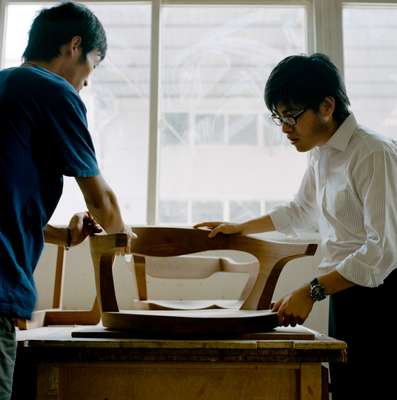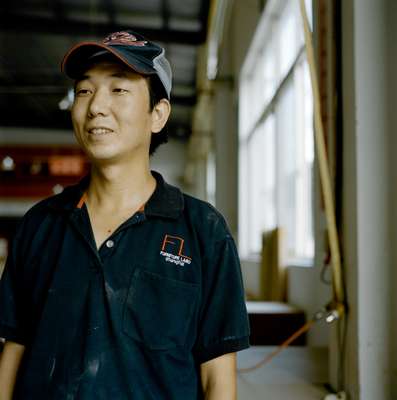 Yuichiro and Lykke met in Copenhagen in 2010 at the suggestion of friend Jørgen Hansen, Asia Pacific director of Kvadrat, the Danish luxury textiles company. "The dialogue initially started out with a need from Furniture Labo to find a Scandinavian design company that had a strong foothold in the market of developing a vintage collection," says Lykke during a tour of the production facility. "We only had one meeting in person before we started up the professional ­relationship and immediately began laying the foundations of Stellar Works."
Yuichiro's bamboo-landscaped factory, surrounded by a green yard strewn with potted palms and lawn furniture, is a far cry from the sweatshops that give Chinese manufacturing its bad name. Labour limitations create a healthy working environment and there's colourful bilingual photo signage hanging throughout the well-lit facility. "We make sure that everything is labelled clearly so that the workers can understand and appreciate what they're building," says Yuichiro.
Stellar Works' debut collection is ­impressive too. It consists of five collections: one by Italian designer Carlo Forcolini, and two collections each from Japan's Shuwa Tei/Intentionallies and Denmark's SPACE Cph (Peter Bundgaard Rützou and Signe Bindslev Henriksen) the duo behind Copenhagen's Noma restaurant.
Perhaps the most surprising element about Stellar Works is that the furniture is not exclusively marketed to westerners, but aimed at the increasingly sophisticated Chinese who are starting to eschew the big name luxury brands in favour of original, homegrown furniture. "The Chinese are beginning to realise that anyone with money can buy LV," says Rützou. "More and more, they want to buy original design pieces that will last a lifetime. These pieces we're making are just that, and they're embedded with a story that speaks to them."
Like many multinationals in China who are eager to get in on the briskly growing market, the furniture vendors at the expo didn't seem concerned about a global recession. Post-Expo figures prove promising. "We had tremendous interest from China but buyers from 40 other countries also ­expressed interest," says Lykke. "Argentina, Finland, Thailand, Singapore, Australia and Japan have ­already placed orders, while a big dealer from LA ordered the whole collection."
One glimpse of Shanghai's hotel-studded skyline reveals another reason why the megalopolis is becoming such a sought-after furniture market: the city's hospitality sector. Big hotel chains such as Starwood, a client of Stellar Works, moved its headquarters from White Plains, New York, to Shanghai for a month in 2011 to better understand its second biggest market. Starwood has over 90 upcoming hotel projects in mainland China, with over 300 opening across Asia in the coming years. Luxury hoteliers such as the Peninsula, Park Hyatt and Waldorf Astoria have recently opened dazzling new Shanghai properties, while Four Seasons and Shangri La are opening second and third properties here in 2012, fuelling a need for design and good taste.
Currently ranked the third-biggest furniture fair in the world, the Shanghai Furniture Expo is rumoured to overtake Milan's Salone del Mobile next year as the largest. Whether it will become the most important remains to be seen. But the big question many designers are asking themselves is whether the Chinese design market will surpass that of Europe. "One-sixth of people in the world live here – that's 1.3 billion," says Rützou. "It would be unusual if it didn't."
Highlights of the Stellar Works debut collection are Shuwa Tei's New Legacy line and SPACE Cph's Lunar collection – each inspired by the other's continent. Rounding out New Legacy's vintage American gangster theme is the Godfather Double Chair, a two-seat bench. It nabbed the gold medal at the 2011 China Furniture Design Awards. The Danish Lunar collection, made from Chinese ash, draws inspiration from the moon. The barstool and club chairs are fitted with dusted brass tips and upholstered in wools from Kvadrat. A black cut-pattern wood screen and red lacquer table recall a bygone Shanghai era, but are understated enough for a contemporary living room in Zürich or São Paulo. "Classic Chinese design has a certain monumental feel and magic ornamentation to it," says Henriksen, who was inspired by Yin, the female principal in Yin and Yang. "I actually love the idea of the ornamentation but wanted to transform it into a more subtle, modern and smooth form."
The New Legacy line includes:
Float leather chair: This slimmed-down homage to Le Corbusier's Basculant chair is a metal skeleton coated in carmel leather.

Vito chair: This sculptural, masculine chair is a stout architectural creature with rigid angles.

Donna chair: The feminine Donna features more curves and a wood-cloaked metal swivel mechanism, ideal for twisting round a desk.