The Monocle top 50 / Global
50 things to improve your life
In search of a new architect to do something with that plot of land in northern Vermont? Keen on a new tonic to give you a little tingle when you stride to work? Want to find a place to peel off the layers for an early evening splash? Wondering how to perfect your pour for a Melbourne-grade flat white? Dreaming of a vehicle that will whisk you from Seattle to Berlin in a couple of hours? Monocle's editors in Tokyo, Zürich, New York and London have come up with our first annual list of products and places that are guaranteed to deliver a superior standard of living.
Healthy waterways are the lifeblood of a city and Berlin's lakes are a shimmering example of how a little urban rurality can lift a city's spirits. Situated to the west of where the Wall stood, the lakes are surrounded by woodland and fed by the Havel river. During the summer the series of Sees become the most popular place to spend a sunny weekend in the capital. The Grosse Wannsee and the Kleine Wannsee are the biggest draws, and the Strandbad Wannsee is home to one of the longest inland beaches in Europe. Don't be surprised by a few jigglers and danglers as certain stretches of the lakes are beloved hang-outs of the nudist crowd. It's for this reason that we look forward to the day when we can say, "Ich bin ein Berliner."
---
49.
Tokyo's airport limousine
For millions of travellers, the Airport Limousine bus is their first encounter with everyday Japanese efficiency. Staff pack your luggage and bow as the bus leaves (on time, of course). Before everyone nods off, the tinkling Japanesque music begins and the recorded voice of Kaoru Kubo welcomes passengers. To frequent fliers this anonymous female voice is a reassuringly familiar sound – indeed she has been doing the announcements for 22 years. And when she tells you in a polite but steely voice not to use your mobile phone as it "annoys the neighbours", you wouldn't dare disobey.
---
48.
Friends with a vineyard
The Valdés family of Adega Valdés wine fame would be just the people to know if you had a taste for Spanish cuisine, weather and soothing whites. They're growers of Albariño and Treixadura grapes, and we first purchased a bottle at the Baur au Lac in Zürich. In fact, it was several over a very sunny lunch. Since then, we keep an eye out for the labels wherever we stop for a refuel and will be placing a big order this autumn.
adegavaldes.com
---
The current industry buzz might be all about VLJs (very light jets) but for our money we'd opt for space, Swiss design and manufacturing and a little less speed. What we lose in knots we'd gain in the range of rough airfields we could choose from, the volume in the cabin (plenty of room for six passengers plus loads of luggage, pets and even bikes) and utilitarian good looks. At the moment the order backlog at Stans-based Pilatus is running at 18 months but there are always leasing options with the likes of Luxembourg-based Jetfly or chartering with Zürich-based Swiss Global Jet. Finally, don't be put off by the single engine. If it's good enough for the Mounties and Australia's Flying Doctors then it will do just fine for jaunts to Bodrum, Cornwall and remote points on Vancouver Island.
---
46 - 41.
A fail-safe fashion combination
If we had to put our trust in just five labels to offer perfect cut, support, tailoring and finishing it would go something like this. We'd start with German underwear brand Schiesser as a base layer and opt for its classic, no-nonsense double rib briefs in white. Next we'd pull on mid-calf wool socks from Falke. After that it would be chinos from Venice-based Incotex for their precision fit in all the right places. We'd button up a custom shirt by MCR that we would order from Monocle's favourite men's shop A.Gi.Emme in Como and finish the look off with either a cotton or wool unlined blazer from Montedoro of Varese.
---
40.
Sunday morning at Bills
When we heard Bill Granger was going for a third branch of his mini restaurant-cum-media empire, we were hoping to see "coming soon" hoardings for a Bills in London's Marylebone or Maida Vale. In the end he ended up staying close to home and opted for the intersection of Queen Street and Moncur in Woollahra. The new branch is a slightly more grown-up affair that's more mumsy and middle aged than the first two but then it goes with the neighbourhood. This suits us just fine because it's at the heart of one of our favourite parts of Sydney. A Bills flat white, scrambled eggs with toast, avocado and roast tomatoes followed by the rest of the morning spent browsing in Lesley McKay's bookshop is one of the most winning combinations we know for a weekend – anywhere.
bills.com.au
---
With the convenience store market reaching saturation point in Japan, Lawson (which already has 8,500 stores) came up with an inspired new concept – Natural Lawson. This is a groundbreaking combini for the organic generation, selling healthy, pesticide-free food and drinks, stationery and bath and cleaning products, all sold, where possible, in eco-friendly recycled packaging.
---
38.
A well edited alimentari
While we like the pre-packaged convenience of a Natural Lawson, we also like the freshness and random nature of a family-run alimentari complete with beaded door curtains to keep the flies at bay and a mama in floral housedress. What more do you need than fresh rucola, basil, mozzarella, plum tomatoes, olive oil, aubergines, onions, milk, a selection of wines from Alto Adige, chilled Peroni, pasta, lightbulbs, bin bags and toilet paper?
---
"Where everybody knows your name…" Monocle has a few favourite haunts where we know we will be welcomed with a smile of recognition, a space at the end of the bar and a drop or two of the local libation. Our preferred pubs are never empty yet rarely rammed, the staff have good memories and even better levels of attentiveness and they're open till the last weary soul wobbles out the door. Here are a few of our regular watering holes. Cheers:
Bar Nakagawa Yoyogi, Tokyo
Durrants Hotel London
Bonbonniere Bar Vienna
Bar Centrale Munich
Lilla Baren at Riche Stockholm
The Seahorse Helsinki
Kronenhalle Bar Zürich
Dry Martini Barcelona
Baretto São Paulo
K Bar Copenhagen
---
Forgive the shameless plug but we've always rather admired the Trumpers, Creeds, Penhaligons, Knizes and more recently Comme des Garçons of the world. With a little help from the latter, we're spending the summer developing a little something to spray behind the knees and around the collarbone – just in time for Christmas. The prototype bottle offers a clue to what it might smell like.
---
One of our favourite pursuits is perfecting the art of coffee-making and one of the most important ingredients is a good milk. We use Swedish dairy Arla's Baristamjölk for the best froth. Specifically developed for baristas by baristas, the product has a high protein content which raises the "breaking point" of the milk, giving it the ideal consistency for foaming. So good it actually lifts the taste of your coffee.
arlafoods.se
---
34.
A Wespi de Meuron holiday retreat
When the time comes to commission that new second home, Monocle seeks out Swiss architects Markus Wespi and Jérôme de Meuron. With a practice based in Caviano and Zurich, their work is as subtle as it is abstract – a rare thing when many firms are churning out identikit blueprints. This holiday home is on the hills above Locarno; crafted from natural stone to reflect the regional topography of the surrounding landscape, its cave-like interior is full of unusual living spaces designed to inspire. Clever positioning of the rooms and floor-to-ceiling windows make full use of the panoramic views, shafts of natural light slicing through the cool interior to create the feeling of additional space. Furniture is kept simple and honest. Modernist detailing – such as geometric kitchen drawer handles – add a contemporary and glamorous touch. Located near a dense residential area that is built up with the more typical summer villas, this version, with its stone cubic structure, appears to emerge from the mountain. The adjoining swimming pool, also crafted from stone, has a box-like structure to complement the design of the house. Jutting out from the mountain edge, the pool makes for the most panoramic of summer dips. Monocle just wishes all residences could boast this much discipline and that Wespi and partners win a commission to design an entire village.
---
Some things are better left unchanged and Wilkinson's Ginger Ale from Japan is one of them. When British entrepreneur Mr Wilkinson started selling soda water in Japan in 1904, few would have expected his name to live on a century later. Now made by Asahi, Wilkinson's is the ginger ale of choice for professional bartenders. Still sold in glass bottles, as a mixer or a lighter version (Dry) for drinking neat.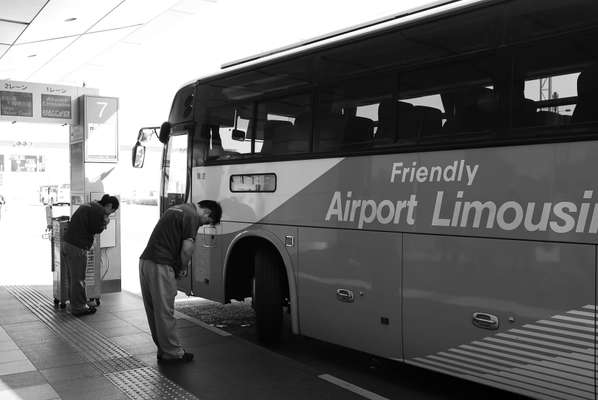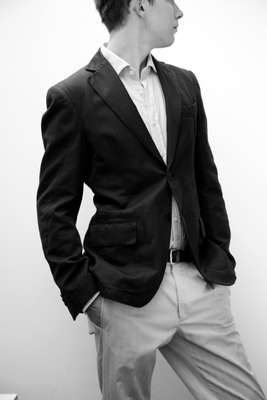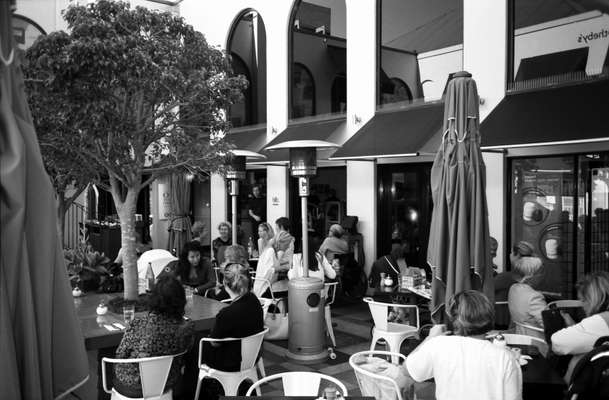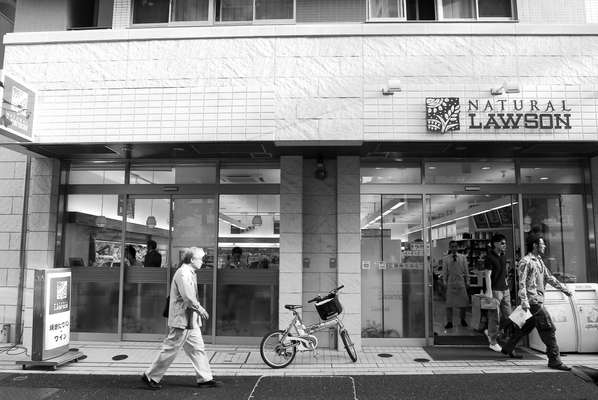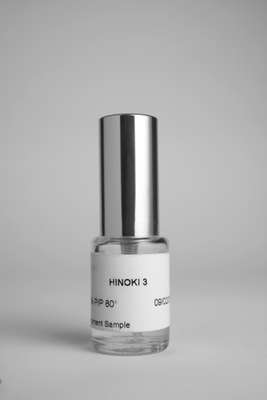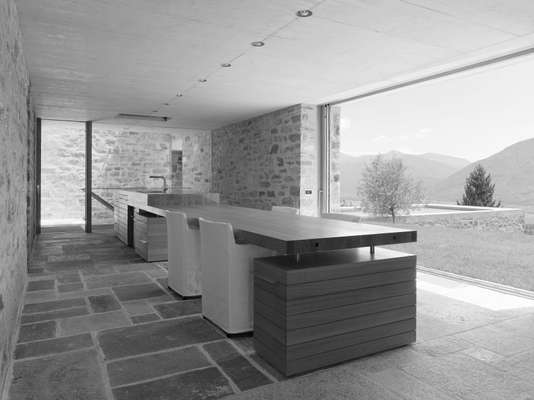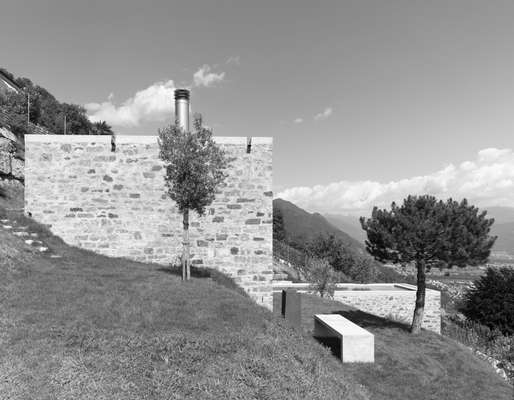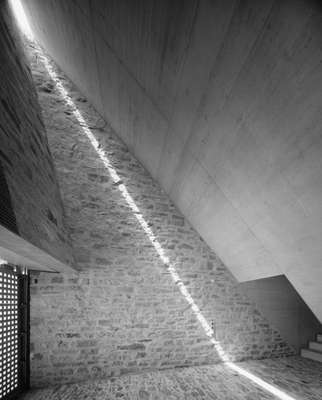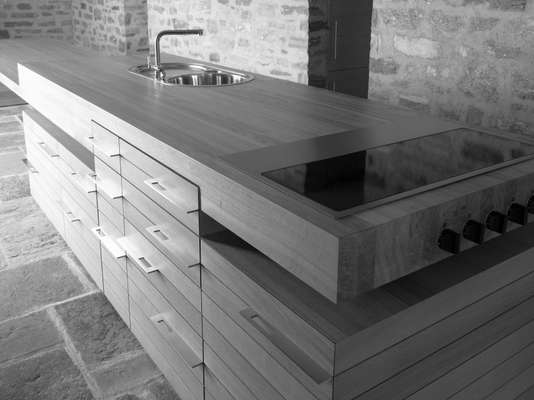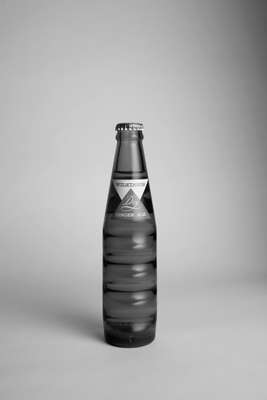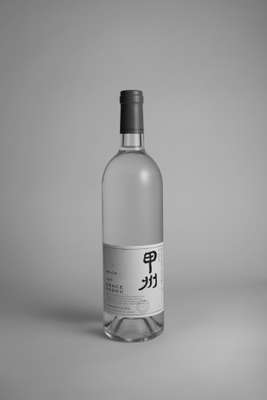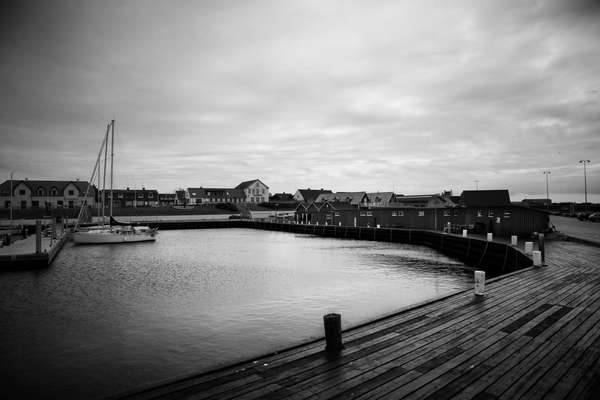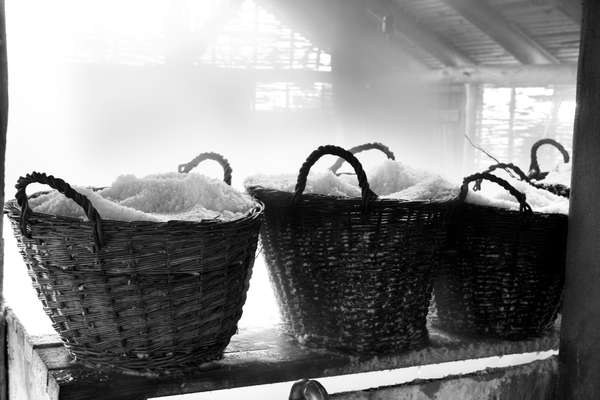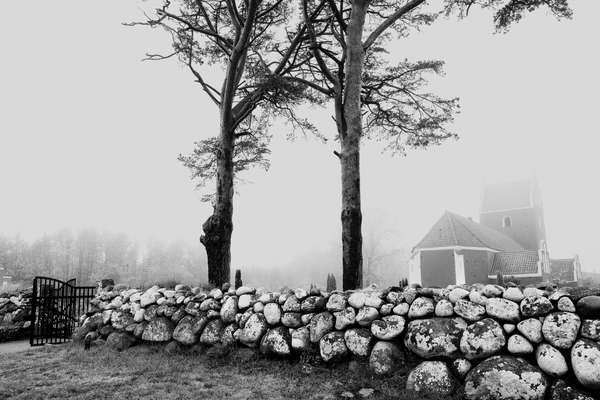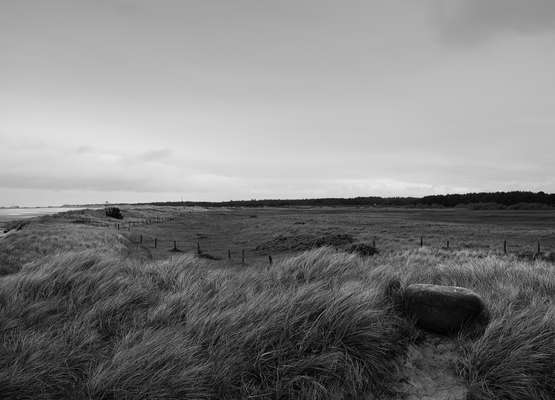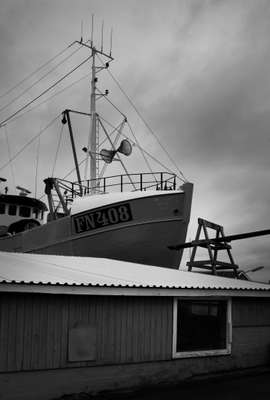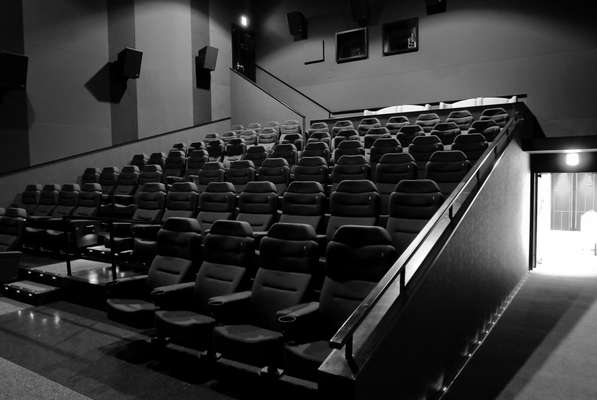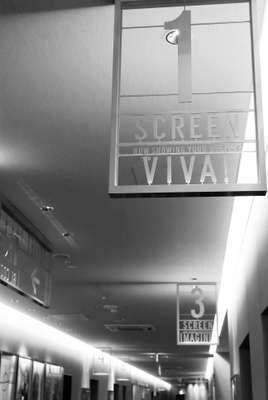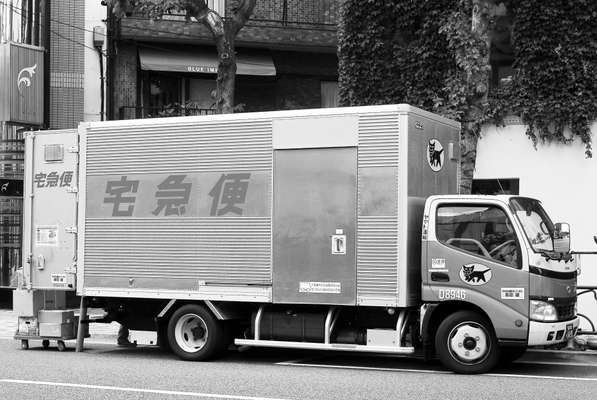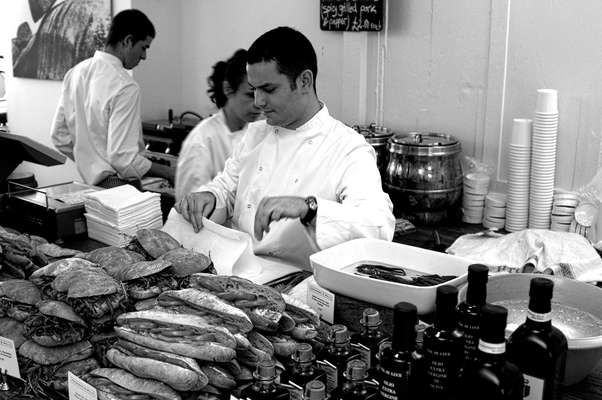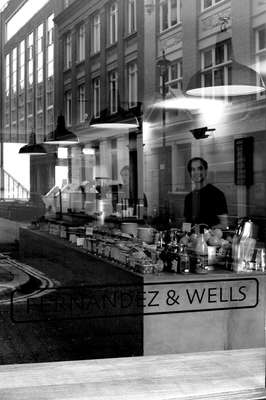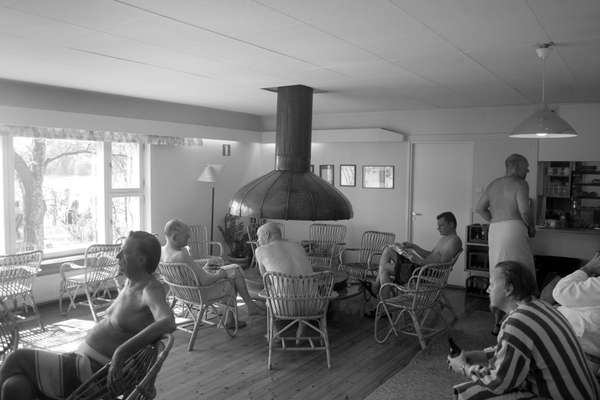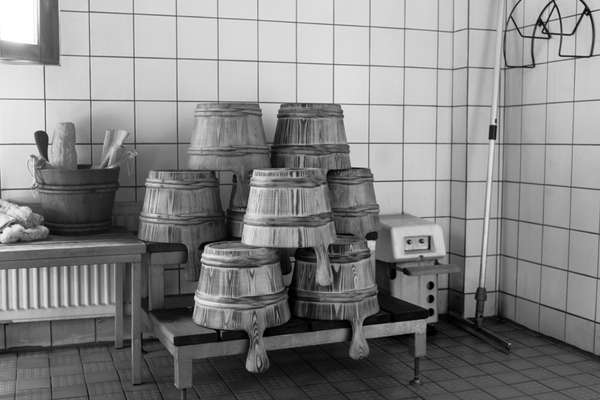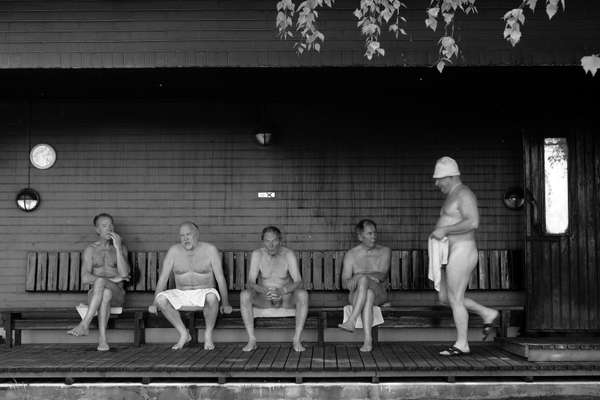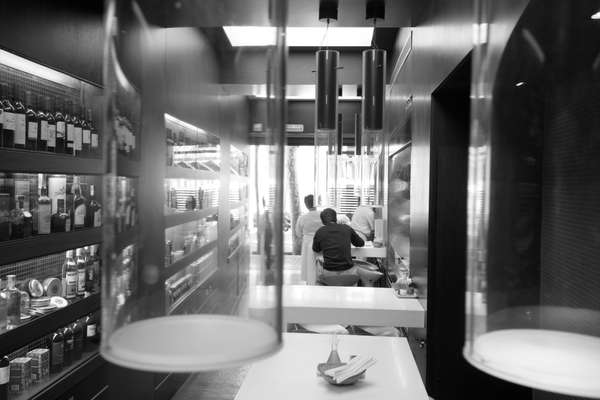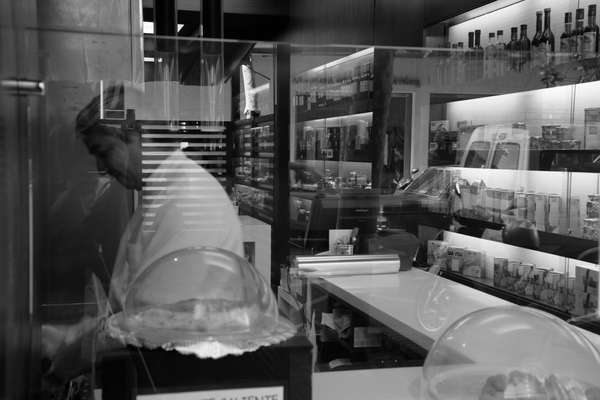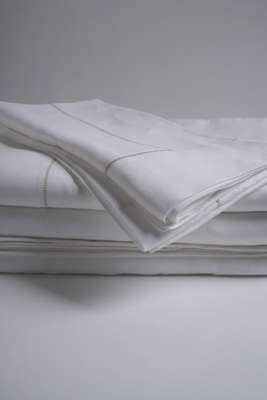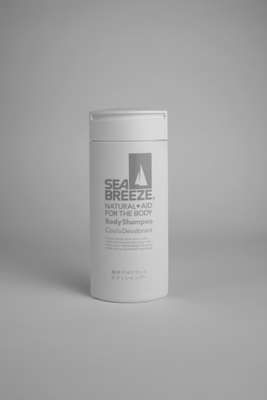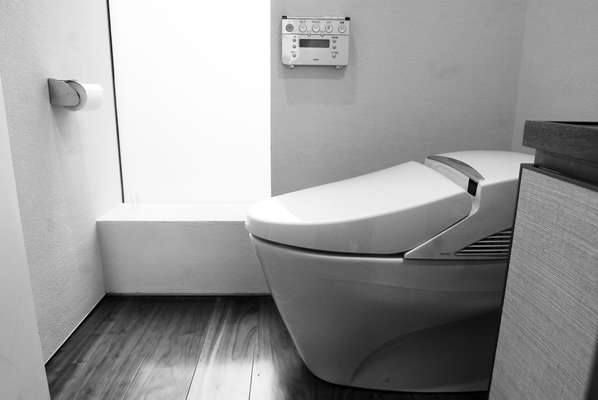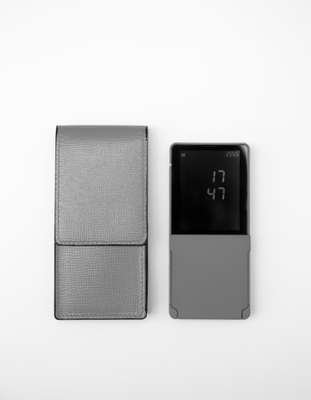 ---
You can buy any wine you fancy in Tokyo, whether it's Golan Heights Chardonnay or top-flight Bordeaux, but our favourite summer drink comes from closer to home. On muggy Tokyo evenings we throw open the doors of the Monocle office and pour ourselves a glass of Yamanashi's finest – a chilled white from Grace Winery. Made from Koshu, Japan's tastiest indigenous grape.
grace-wine.co.jp
---
Maybe it's the organic vegetables and deep-yellow-yolk eggs you can buy from unmanned self-service outlets along the small roads. Maybe it's the peaceful beaches and the quiet fir woods with chanterelles popping up from the sandy soil. Maybe it's the Norwegian lobsters you get directly from the fishermen early in the morning. But probably it's a combination of the whole lot. There's nothing fancy about the Danish island of Læsø, it's just one of those rare unspoilt spots on earth. And a gastronomic hot-spot, especially if you know your way around the kitchen. Go there by ferry or on your own vesssel, then get about on a bicycle and bring back goodies to your rented summerhouse by the sea – bicycling around Læsø is manageable since the island is less than 30km long. On the way, you'll literally bump into tender lamb, homemade sausages, cured ham or freshly made honey from the rare brown bee, found on Læsø alone. In the southern parts of the island, you'll find scenic wetlands where the best way to get around is either on a horse, or in a horse-drawn carriage. The highly salty water of the wetlands is home to Læsø Saltworks, which produces and sells salt following 15th-century techniques. Back then, the salt business used up all the wood on the island, which caused massive sand storms that nearly killed the island – today, the salt is to die for.
laesoe.dk
---
Japan's United Cinemas broke the mould when it built its multiplex in Toyosu. It hired architects Intentionallies for the interior, Tycoon Graphics for the branding, celebrated chef Yutaka Ishinabe for the food and top DJ Shuya Okino for the music. The ticket area looks more like a chic hotel, with its low wooden counter, creamy limestone walls and cedar pendant lights; movie snacks include freshly-made pizza, and there's a bar with stunning bay views. They've also installed comfortable armchair seats, a Yamaha sound system of concert hall quality and 25m screens that will blow you away. Best of all? The Premier double seats, a cosy sofa for two.
---
There's no question there's a certain buzz that goes with an IPO. From the exhausting yet exhilarating roadshow conducted in the comfort of a Dassault Falcon to the continual tweaking of the sales pitch to the confrontations with sceptical analysts who drag out the same old questions, there's definitely an allure to going public. When it comes to pure life improvement however, we reckon it's better to keep it in the family and do like the Quandts at BMW (own nearly 50 per cent), Missonis (own the whole thing), the Torriis of Suntory (90 per cent of the distiller and food group), the Thomsons (around 70 per cent of their information-based empire) and the Kohlers (pretty much the whole shebang of their premium plumbing and design businesses).
---
Where did all the decent morning television go? We like Meredith Vieira on NBC's Today show but wish she had better content to work with. We like the pace of Télématin on France2 but it's too consumed with domestic affairs. And we like the global ambitions of CNN International's mornings out of London but it feels a bit under-resourced. It's for all of these reasons that we've migrated to radio and made our morning media diet bits of NPR, J-Wave, the World Service and the ABC to get us going first thing. If we could have a blend of all four we'd have the ideal mix to get us up to speed and out the door.
---
We really want an Ossipoff. Born in Vladivostok in 1907, Ossipoff grew up in Tokyo where his father was stationed as the Russian military attaché. He then moved to the US to study architecture at the UC Berkeley College of Environmental Design in California before heading west to lay roots in Honolulu, where he lived for the rest of his life. Ossipoff popped off in 1998, leaving behind over 1,000 buildings on Oahu. His approach was labelled "tropical modernism" and his designs are characterised by indigenous materials and their sympathetic environmental impact – he was famed for his sensitivity to Hawaiian topography, light and climate. His private residences were glamorous representations of mid-century chic. We'll settle for one of his smaller beachside residences, but with his houses going under the hammer for millions of dollars we'd better start saving our coconuts.
---
26.
The food hall at the Galleria
The foodhalls of Harrods, Selfridges, Galeries Lafayette and Stockmann have nothing on Seoul's Galleria Hall West. Housed in the basement of the mega-pixel-covered department store, there's too much to look at between the beautiful young locals popping in for fancy cakes, the exquisite produce and the outstanding packaging. Owned by the Hanwha Store Company, Galleria sits at the heart of Apgujeong-dong retail district and is something of a treat throughout. After touring the foodhall and grabbing a molten bowl of bibimbap, it's also worth checking out the fresh Korean fashion talent on the upper floors – Bon is a new favourite.
---
Japan's enviably efficient domestic delivery service, Takkyubin, is something that every big city needs but could only ever work in Japan. For a small fee, couriers will send heavy suitcases home from the airport, skis ahead to resorts and even transport clothes you'd rather not get wrinkled. Everything arrives on time and in perfect order. Delivery men race around Tokyo with trolleys laden with parcels; you can spot brand leaders Yamato by their black cat logo.
---
Nantucket reds – sailcloth (cotton-canvas) trousers dyed a red that fades to salmon – define summer menswear on America's East Coast. To wear them is to channel the Kennedys on Cape Cod, the Rockefellers in Maine and international sailors at the Newport Yacht Club. Available only at Murray's Toggery Shop on Main Street Nantucket.
---
Come lunch we hanker after something more wholesome than a Prêt sandwich so we head the extra mile to our favourite deli on Soho's Lexington Street. Jorge Fernandez quit his job at the celebrated Monmouth Coffee Company and Rick Wells handed in his press pass at the BBC World Service to open their William Tozer-designed deli this year. Fernandez & Wells started out selling selected wines, cured meat, cheese and bread. They then introduced sandwiches – try the grilled chorizo and red pepper – till demand grew so much they were forced to open another shop around the corner. "We had to remove a table just to accommodate the influx, so decided it was time to open another, concentrating on exceptional coffee, cakes and chocolate," says Wells. We can smell a franchise brewing.
fernandezandwells.com
---
22 - 17.
The best from back to front
When it comes to long-haul air travel, our ideal A340 or 777 would call upon Singapore Airlines to cover economy class, Air New Zealand to offer up its exceptional premium economy concept, JAL to deliver business class and ANA to do everything up in first. For short haul, Lufthansa does the best job in Europe in business class and we anxiously await the arrival of JAL's domestic first-class concept that's been developed to respond to CEOs who are looking for more space and privacy at the front of the plane.
---
Net-a-Porter's 24-hour online designer boutique is for those whose schedule requires them to shop at 3am from a Hong Kong hotel room for a weekend wedding in Qatar. A beautifully wrapped box will be waiting at the hotel when you arrive. It's high fashion for smart, busy people.
net-a-porter.com
---
Tucked away down a residential street just outside central Helsinki, the Finnish Sauna Society is a curious mix of secret club, wellness retreat and national institution. Founded in 1937 and boasting over 3,500 members, the society's key mission is to promote the concept of Finnish bathing – in this case sweating it out in a sauna, whisking yourself or a neighbour with birch branches and taking a dip in the Baltic. With its mix of smoke and regular saunas, gently rolling patch of lawn and protected outdoor bench, the Society attracts Finns from every corner of society – retired navy officers, Nokia and Kone engineers and bronzed leathery ladies with up-dos. Aside from the obvious purifying benefits of Finnish bathing culture, we were also attracted to the Society's kitchen ladies who prepare hearty open-face sandwiches and crêpes with cream and strawberry jam.
---
Some of the most outstanding pieces of Italian design are simply improvements on English classics. From the gentle softening of a Huntsman suit to the subtle thinning of a Northampton last, design brands and ateliers from Treviso to Siena have created iconic pieces that have become commercial success stories and gained a sense of Italian ownership along the way. One the best examples of such a restyle is de Padova's Raffles sofa. In its original incarnation it's found in stately homes in the Cotswolds and overdecorated flats in Chelsea; in the de Padova Vico Magistretti-designed version it's a little deeper, less stuffed and somehow lighter on the eye, and found in reception rooms in Schwabing, villas around Bolzano and bungalows on the Costa Smeralda. A complete series, the Raffles family includes a two-seater (more of a four-seater), three-seater (good for families, slothful Sundays and other activities), armchair and generously proportioned pouf.
depadova.it
---
Some might like Asian spa-culture for its pampering but Monocle prefers a proper pummelling – preferably in the form of the gym at the Shilla in Seoul. Having just undergone a renovation in the lobby, we were worried that it was going to lose some of its Cold War summit charm but thankfully it's pretty much the same and they've also left the old-school gym alone. Filled with more locals than guests, it's stocked with a mix of therapeutic contraptions (vibrating belt fat-shakers and mechanical wooden bead massage wheels) and the latest technology. The locker room comes stocked with all the toiletries and garments you need for a full Saturday morning work-out and, as this is the capital of South Korea, the body scrubs and massages are thorough and induce just the right amount of teeth clenching.
---
When it comes to running tight ships, Maersk and its holding company AP Møller come top of the league with their shipping, containers, ports, oil, aviation and retail holdings. When it comes to work environments, their Henning Larsen-designed world headquarters in Copenhagen are about as solid a corporate environment you could hope to find. From the calm, vaguely International style lobby to the perfectly appointed executive floors to the ship-owners salons, there are none of those silly "new workplace" gimmicks that have started to cloud the missions of too many corporations. With a nautical theme running throughout the headquarters, the mood is no-nonsense, engineered and unswervingly global. All in, it's a good place to drop anchor and secure a desk.
---
11.
The Kanku Lounge at Kansai airport
We can still recall the days when membership had its privileges and airport lounges boasted well-stocked bars, canapés delivered on trolleys and plenty of seating. Today, it's next to impossible to find a seat in most executive lounges, cutbacks have seen the champagne evaporate and the carpets have become threadbare. It's for this reason that we prefer the pay-as-you-go option offered in the Kanku Lounge at Osaka's Kansai airport. In the dimly lit enclave you can grab a nap in a pod, explore the exhaustive manga library, have a shower or log on and get some work done. If you're one of those types who likes to get to the airport a few hours early, you can also order something chilled from the bar and a hearty little snack from the attentive staff.
---
A crisp glass of cava and a plate of pata negra at Semon in Barcelona ranks in the top 10 of our life-improving dining experiences. The collection of Semon establishments (restaurant, takeaway shop and über-premium grocer) are not only a celebration of inspired independent retail (see our Good Hood) but also an example of how a single concept can define a whole neighbourhood. While it would be nice to have Semons on all the right streets around the world, we think it's better to make the pilgrimage to savour the jamón.
---
09.
Panasonic's in-Flight broadband
Picking up where Boeing left off when it shut down its in-flight broadband Connexion service, Panasonic is quite literally going to help the hours fly by when it reconnects passengers with its new Wi-Fi service. While there are many frequent fliers who like the "I'll be off-line for the next 15 hours" that intercontinental travel brings, we reckon there are many more who like to stay in touch with both the office and the wider world. Panasonic is hoping to line up a series of launch carriers by the end of 2007.
---
08.
Proper state education
Quality pre-school education is an important issue for many city dwellers. Residents of Tachikawa in Japan have an exemplary new kindergarten designed by Takaharu and Yui Tezuka. All the classrooms at Fuji Kindergarten open on to an enclosed courtyard and there's a spacious wooden deck on top, giving the children a safe play area.
---
Long gone are the days when a coterie of domestic staff would service the sleeping quarters with the finest flax linens from custom-built armoires and airing cupboards. For the most soothing night's sleep, bin the fitted cotton-mix bedclothes and plump for the highest thread-count sheets from one of the few specialists still producing high-quality linens – bed head for Porthault in Paris, Bamford in London, Thomas Ferguson in County Down, Libeco Lagae in Meulebeke and Ebneter & Biel in St Moritz.
---
06.
Sea Breeze Body Shampoo
There are many fancier products but Sea Breeze Body Shampoo – a staple of Japanese pharmacies and a bargain at ¥370 (€2.25) – really does the business. An old American product (since 1906) now manufactured by Shiseido, Sea Breeze has a sharp, clean smell and doubles as a deodorant. It's the best way to deal with Japan's hot, humid summers.
seabreezeweb.com
---
05.
Mogen Koch's library system
Lovers of tight grids and Danish-engineered order have either already discovered Rud Rasmussen's Mogens Koch-designed library system or have been dreaming about such an invention – blissfully unaware that such a system is already in better dens, offices and studios around the world. Still made in Rasmussen's workshops in central Copenhagen, order times are long but well worth the wait. Available in cherry, teak, Oregon pine, maple, ash and oak, a four-by-two-metre stretch of shelving will run to about dkk90,000 (€12,000).
---
In an ideal world every house would have a Japanese bathroom – a fragrant cedar bath, perfect plumbing and the ultimate lavatory – the TOTO Washlet. A feature of almost every house, hotel and restaurant in Japan and loved by visitors, it's a mystery why this genius piece of sanitaryware has yet to take off in the rest of the world.
See Monocle issue 3
---
It probably wouldn't work if it took its business model global but we'd sure like Switzerland's Migros to give it a try. With its predominantly own-brand grocery shops at the core of the business, Migros is a cooperative in the truest sense of the word and boasts over two million members. Investing 1 per cent of its profits in cultural and educational initiatives, Migros has become a cornerstone of many community activities across Switzerland. Its recently opened fitness centre in Zürich's Kreis 5 district is an example of how a muscular company can also reinvigorate both its customer-owners and a whole section of a city.
---
Having worked for everyone from Issey Miyake to Hermès, it was only a matter of time before prolific Japanese product designer Tokujin Yoshioka turned his attention to mobile phones. The result? The Media Skin for KDDI: a slim, metallic phone complete with pin-sharp TV. Released in orange, black and white, it is now available with matching Valextra leather case.