Americas / Global
Americas
Briefing
Iconic newspaper headquarters are increasingly attractive prospects for developers
Paper houses
USA — 
PROPERTY
During the bleakest years for American downtowns in the 1970s and 1980s newspapers were often among the only big-city businesses not to flee to the suburbs. But now, as the media business quivers and downtown property becomes more desirable, iconic newspaper headquarters are increasingly attractive prospects for developers looking to convert the well-located sturdy buildings for new uses.
This month Michigan's Flint Journal will move out of its 86-year-old headquarters – a new use for the building has yet to be determined. The Philadelphia Inquirer has already announced plans to decamp across town and its 18-storey white tower built in 1925 will likely become apartments. The Miami Herald, meanwhile, is preparing to abandon its waterfront newsroom so the property can be turned into a sprawling resort along Biscayne Bay.
The next two properties on the block may be the grandest: the homes of the Los Angeles Times and Chicago Tribune. Both are owned by the Tribune Company which tried to sell each in 2008 but pulled them from the market because of the weak economy – it may be inclined to try again. Journalists will no doubt miss their central apartments and could lose out on the odd scoop as a result.
---
Bad neighbours
USA — 
LOCAL POLITICS
Two Illinois legislators are trying to kick Chicago out of their state. The pair of Republicans have introduced a bill to spin off Cook County, which includes Chicago and a number of smaller townships near Lake Michigan. Home to about 40 per cent of Illinois' 12.8 million residents, Cook is the second biggest county in the US and would — when forced to stand on its own — be more populous than more than half the states in the country. The proposal is a twist on a longstanding effort to have New York City secede from New York and become the 51st state, except that has been propelled by city residents and politicians seeking autonomy, not their neighbours wanting to unload them. In introducing his bill, representative Bill Mitchell — from near the capital of Springfield in downstate Illinois — said, "Downstate families are tired of Chicago dictating its views to the rest of us."
---
This old town
USA — 
ENTERPRISE
Pittsburgh has a novel approach to urban renewal: bribery. The city's Experienced Dreamers contest is offering $100,000 to 45-and-older professionals looking to move to the city and launch a new enterprise. In recent years, a lively arts scene and entrepreneurial ethos have attracted thousands of young creative types. Now it's looking to add the experience of established professionals. The Dreamers competition, which is backed by a handful of charitable foundations and the City of Pittsburgh, stems from a 2009 study that found the region could see $2.5bn in economic gains by attracting 1,250 new residents 45 and older. The winner will receive $50,000 in cash and $50,000 to donate to a local charity. "This is just one way to get people to take another look at Pittsburgh and give a little teaser," says Fred Thieman, president of Buhl Foundation, one of those behind the competition.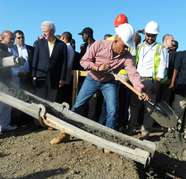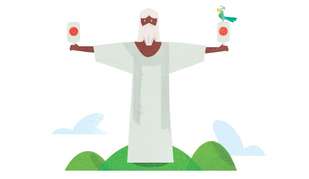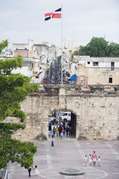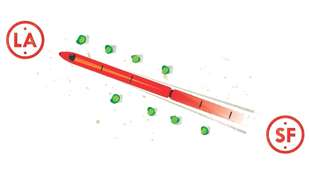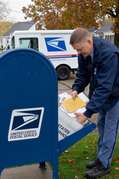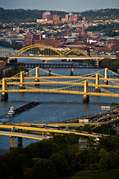 ---
Back to business
Haiti — 
investment
Rubble-strewn streets, a cholera epidemic and 500,000 people living in makeshift camps have not put off intrepid investors willing to bet on Haiti after a massive earthquake hit the Caribbean island two years ago. South Korea's biggest clothing manufacturer, Sae-A Trading, is setting up shop in a new $257m (€195m) industrial park being built on Haiti's northern coast. Billed as the biggest injection of foreign cash since the quake, the 605-acre site, backed by the textile giant, the US government and Inter-American Development Bank, hopes to create around 65,000 jobs in garment, furniture and paint-making when it opens next year. In another sign that Haiti is now open for business, hotel chain Marriott is building its first 173-room hotel in the capital Port-au-Prince in partnership with Digicel, the country's largest telecom provider and private investor. It's expected the $45m hotel will become the focal point for conferences and aid workers when it opens in 2014. Coffee roasters and international aid donors are also eyeing up Haiti's languishing coffee industry, which has been crippled by decades of political instability and deforestation. Foreign donors working with the Colombian Coffee Federation and Nestlé are helping 10,000 coffee growers to improve the quality and yield of their crop. Blue Forest, a coffee bean grown in Haiti's northeast mountains, is being billed as the country's premium coffee export.
---
Brazil is targeting a R$139.8bn (€57.5bn) budget surplus for 2012, although that doesn't include interest payments – which could tip the government accounts back into the red. Brazil is still spending though – including much-needed investment in airports and roads.
---
Magic metal
Chile — 
COPPER
Visitors to Santiago might think the brass handrails in the subway are just for show. In fact, they are there because brass contains copper, which is reputed to kill bacteria. That's also why the metal is being used in fish farms, reducing the need for antibiotics. And then there are the odour-proof copper socks.
Copper provides 60 per cent of Chile's export earnings and the country is eager to find markets beyond electric wire. That quest recently took mining minister Hernán de Solminihac to Santiago's oldest barbershop, where he was coiffed with a copper comb. The combs help "avoid hair loss and split ends and reduce greasiness", the ministry said in a statement.
Days later, he showed off copper horseshoes, which manufacturer Kawell says reduce shock by "8.53 per cent in every step". They cut the risk of a demand shock, too.
---
Image problem
Dominican Rep — 
TOURISM
Santo Domingo is the oldest city in the Americas so you might think its 16th-century cathedral, the Alcázar de Colón and Unesco-listed colonial plazas would be enough to lure hordes of visitors. Not so. The historic town coastal town only hooks in 15 per cent of the four million US and European tourists who travel to the Dominican Republic every year.
That's because the majority of the island's tourists are on cheap package tours in popular beach resorts along its northern and eastern coasts where the scene is better known for its bordellos and piña coladas than its culture.
To shake off the island's seedy image, the government is spending $31.5m to revamp the capital. They are going to restore its historic sites and plant more trees. It is hoped that the makeover will boost annual visitor numbers to Santo Domingo from 600,000 to 1.6 million over the next five years.
---
Enter at your own risk
El Salvador — 
CRIME
It's easy to assume that the world's most dangerous country is one blighted by wars or terrorist insurgencies. But with more than 60 murders for every 100,000 inhabitants, El Salvador has topped the list of the world's most dangerous nations. Mexican drug cartels and local criminal gangs vying for lucrative cocaine trafficking routes to the US have converted the Central American nation into the world's deadliest zone – not the best sobriquet for attracting tourists.
---
Snail mail
USA — 
POSTAL SERVICE
Faced with bankruptcy, the US Postal Service is closing half its processing centres, so from the spring there's no chance of first-class letters arriving the next day. Two days will be the minimum.
---
California is planning a new high-speed rail link between Los Angeles and San Francisco. The project will cost an estimated $98bn (€73bn) and won't be completed until at least 2033.
---
Number of middle class in Central and South America
2009
181m
2020
251m
2030
303m
Q&A
Andy Kunz
CEO and President of USHSR 
On 28 February, the US High Speed Rail (USHSR) Initiative will hold its annual Washington DC conference. Heading up the campaign and hosting the conference is Andy Kunz.
What is the US High Speed Rail Initiative?
Following President Obama's initiative, we launched a bold vision for America; a 27,000km national high-speed rail network. This will revolutionise the US with fast train connections to cities across the country. It's comparable to what Europe and Asia have had for decades.
What stage is the initiative at?
The project is just getting started. Currently, our ageing roads and runways are crumbling under the strain of too many people. At the same time, the oil that powers our transportation is skyrocketing in price. A national HSR network will increase mobility and significantly reduce our daily oil consumption. Most importantly, it will change our lives for the better. High-speed rail is clean, green, safe and fast.
What will this month's conference focus on?
We will be bringing together business and political leaders with the world's top high-speed rail experts. The purpose of this conference is to ramp up work on our project. This will encourage business deals and consortiums for building high-speed rail systems in the US. — aes