Art market / Global
Art market
Briefing
A pioneering art gallery project in Oslo, a Q & A with Brussels-based publisher Andreas Qvist and a sleek new digi-radio.
WELL HUNG
Capital gains
Oslo [GALLERY]
From architecture to fashion and art – the Nordics have always had the guts to experiment, enthrall and even scandalise. So when Norwegian artists Steffen Håndlykken (below right, pictured on left) and Stian Eide Kluge (pictured right) decided to transform a former lumberyard in Grønland, downtown Oslo, into a gallery space, the capital's art society applauded the idea and awaited the results. 1857 opened its doors in May 2010 with Like Eskimo Space displaying works by Falke Pisano, Haegue Yang and Timothy Furey. It was an instant success.
Run by Håndlykken and Kluge, with graphic contributions from designer Ian Langdon Brown and artist Petter Ballo, the gallery has the ambition to feature mostly young up-and-coming international artists.
"We want 1857 to be an artist-run space that is significant outside of Norway. And also to raise the bar on exhibitions themselves and put on shows that are surprising to both us and the local public," says Håndlykken.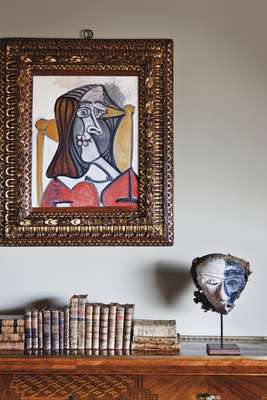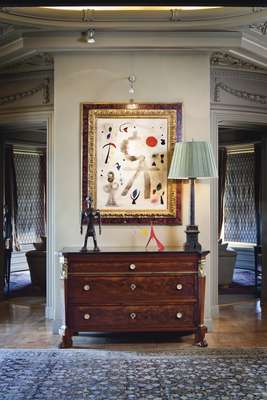 Designed by the duo, the 280 sq m open space gallery channels an industrial factory hall, with its 11m-high raw concrete walls and beautiful skylight on the ceiling.
"As an artist-run space, 1857 has the freedom to conceptualise, formulate and present projects. And we can challenge or disregard many of the conventions that prevail in institutional exhibition making," Håndlykken explains. "1857 is carefully programmed. We pursue a strong attention to detail in everything we do: from all the exhibits to our event invites and press release design."
Not to be missed is the current anonymous installation featuring a 7m video-projecting wooden lighthouse and, coming in April, a much-anticipated solo exhibition by New York conceptual artist Darren Bader. 1857.no
---
The masters
London — 
ART SALE
Living With Art: A Private European Collection
Christie's London
9-10 February
This month, Christie's lavish saleroom in London's King Street hosts the auction of 200 exquisite masterpieces, ranging from Antiquity to Modernism, including paintings, sculptures and furniture.
"This extraordinary private collection is a celebration of a refined connoisseurship, embracing contrasting cultures and mediums from Antiquity to the new millennia," says Orlando Rock, deputy chairman at Christie's Europe. The collection includes works by Pablo Picasso, Juan Miró and Luis Meléndez. The auction is expected to make €30m to €40m.
christies.com
Joan Miró's Personages et oiseaux devant le soleil (1946)
Pablo Picasso's Femme au fauteuil (1949)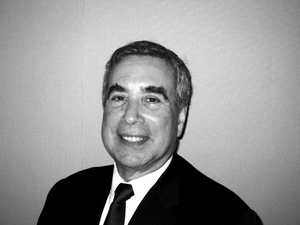 Q&A
Philip Aarons
Collector
New York
London's ICA is hosting In Numbers, a survey exhibition of serial publications by international artists from the 1950s to present day. Running from 25 January to 25 March, In Numbers features sought-after examples of the '60s correspondence art movement and the DIY-zine culture of the '80s, all part of NYC-based Philip Aarons's private art collection.
When did you start collecting art and what was your first buy?
My wife and I were always interested in art – when we had the means, we started buying. Our first serious purchase was a Louis Lozowick print of Coney Island from the '20s which we still have.
How long have you been collecting magazines and serial publications by artists?
Thirty-five years ago I became fascinated by conceptual art and how books and magazines became central to the works themselves and started collecting the material.
What is your favourite publication in the collection?
The set of Wallace Berman's Semina. It combines all of what I believe is significant about these publications: the direct involvement of the artist, the handmade production, the sense of community created by alternative free distribution and incredible beauty. It just doesn't get any better. ica.org.uk