Asia / Global
Asia
Briefing
The view from Kabul, the Taiwanese president's modest motorcade and health insurance for Tibetan monks.
As the US slowly pulls out, is the Taliban simply playing a waiting game?
By Shashank Bengali
Rising almost improbably from dun-coloured flats in southwestern Kabul is an impressive-looking structure, a €135m Afghan parliament building financed by the government of India, which, when complete, will feature golden-hued octagonal chambers topped by a massive bronze dome. It's a statement not just of Kabul's ongoing architectural transformation but also of an emerging new reality here: the US, after more than a decade in Afghanistan, is finally looking for the exit. Nato forces are gradually handing over responsibility to the fledgling Afghan army and police, a process that's expected to conclude by 2014.
That has led regional players such as India to take a more prominent role in Afghanistan. But it also appears to be having a chilling effect on Kabul's economy. Unlike Baghdad, where Iraq's civil war reached its bloodiest depths, Kabul has mostly been spared from the worst of Afghanistan's violence. It even enjoyed something of a property bubble driven by billions of dollars in foreign aid and reconstruction contracts. But now that is starting to deflate as even the capital's middle class grows skittish for the post-American future. Home prices have dropped by one-third or more in some areas and developers report that they can't sell the dwellings they've built.
While the US and other donors insist they won't abandon Afghanistan, foreign aid still accounts for 90 per cent of the budget and the prospective multibillion dollar mining sector, the linchpin of the country's economic future, remains years away from production.
Meanwhile, the bombing at a Kabul mosque in December that killed 55 minority Shiite Muslims – an attack claimed by a faction of the Pakistan-based Lashkar-e-Jhangvi insurgent group – also introduced the threat of sectarian violence, which the war so far has lacked.
There's a pall over Kabul as many Afghans surmise that the Taliban is content to wait out the last phase of the foreign occupation. The past year saw two conflicting trends in the war. Nato officials say the insurgency was destabilised by drone strikes and raids on leaders' hideouts. At the same time, the Taliban has grown more brazen, piercing the heart of Kabul with unprecedented attacks. The targets in 2011 included two emblems of upper-crust Kabul: a branch of the Finest superstore chain, where well-to-do Afghans and expats buy quiches and Parmesan, and City Center, the capital's only western-style shopping mall.
In October, on a busy road not far from the new parliament, a car bomb rammed into a lightly armoured US military transport vehicle, killing 13 soldiers and contractors and four Afghan civilians. Estate agent Sayed Aman Abed was delivering documents to a courthouse when the strength of the blast shattered the windows. But Abed, 25, barely stopped to put out his cigarette. "We're getting used to the sound of explosions," he says.
Three dates to watch:
May 2012: A major Nato summit in Chicago will discuss the transition of security responsibilities to Afghan forces.
Mid-2012: Afghan finance officials are expected to conclude the sale of part of Kabul Bank after a massive corruption scandal.
September 2012: US to conclude drawdown of 33,000 "surge" forces that Obama ordered in 2009. Some 70,000 troops will be left.
Subway prime
Indonesia — 
TRANSPORT
Jakarta is set to finally have its own metro. The Indonesian capital, which is the world's largest city without a subway, will begin work on a 15.7km line by the summer. The project, which is slated for completion by 2016, can't come soon enough: Jakarta estimates that it loses €1.1bn a year to transport delays.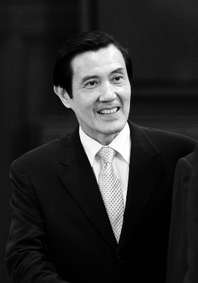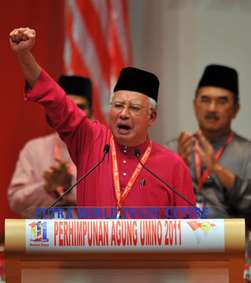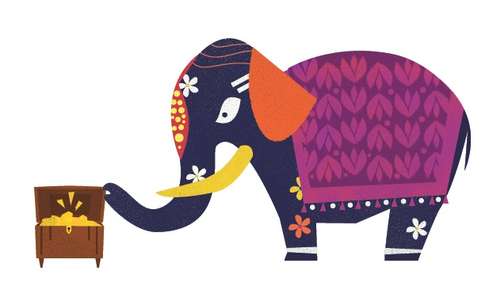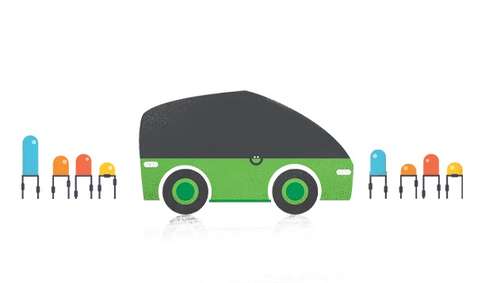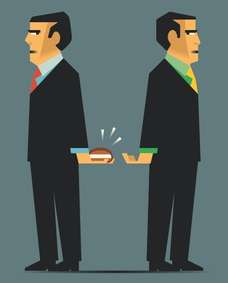 ---
In it to win it
Malaysia — 
ELECTIONS
Malaysians go to the polls in March, in a national election that is set to be a major test of Prime Minister Najib Tun Razak and his promises of political and economic reform.
Razak's ruling coalition wants to win back the two-thirds majority in parliament that disappeared in an unprecedented swing to the opposition at the last polls in 2008. The opposition, grouped around Anwar Ibrahim, also took control of a number of key states in the federation including Penang – the hub of Malaysia's electronics industry – and Selangor, the country's richest state.
"Even if there's no change in government this will be a significant election," says Wan Saiful Wan Jan, chief executive and co-founder of Malaysian think-tank IDEAS. "It will be a way for Najib and the world outside to see how much support his reform plans have within the country.
---
ME AND MY MOTORCADE NO. 28
Budget travel
Taiwan — 
MA YING JEOU
For most heads of state, taking the presidential plane on official visits overseas is a no-brainer. Not for Taiwan's leader. In August 2008, when Ma Ying-jeou made his first trip abroad as president to Central America, he didn't take his country's version of Air Force One and he didn't fly directly. He booked a seat on a commercial flight to the US and chartered another plane to go south.
Only once in the past six decades has a Taiwanese president flown overseas on Air Force One (in September 2006, to Palau). The reason? Taiwan's loner status on the world stage. Beijing, which considers Taiwan a renegade province that can be taken by force if necessary, sees to it that Taipei is shunned. That makes it hard for Taipei, with its 23 embassies around the world, to get permission to fly the presidential jet through international airspace.
Visiting the US is especially tricky. The US and Taiwan have close military ties but haven't had formal diplomatic relations since 1979, when Washington switched recognition to Beijing from Taipei (China raises a stink at the slightest whiff of diplomacy between the two countries). So it's hardly surprising that no US president has ever invited the Taiwanese leader for a photo-op at the White House. If Taiwan's leader wants to go to the US, it's usually just a stopover.
Not having a regular plane of his own can also lead to tensions. In 2006, then-president Chen Shui-bian chartered a flight to Central America and stopped to refuel in Amsterdam. No-one told local authorities beforehand that the president was on board. Airports across Europe responded to this breach of protocol by prohibiting the Taiwanese from making refuelling stops without advanced notice, a clear signal to let China know they disapproved.
It's no coincidence that "Air Force One" has the same name as the US president's. The first plane, a converted C-47 cargo plane, was a gift from Harry Truman to Chiang Kai-shek in 1945. It's currently a Boeing 737-800.
Helicopter: S70C (modified Black Hawk UH50)
The Sikorsky Black Hawk UH50 was part of a transfer of US military hardware, approved by Washington, that's meant to deter China from invading Taiwan.
Historically, leaders have been chauffered around in Cadillacs, a symbol of Taipei's ties with Washington. These days the official car is a BMW with bullet-proof windows and a bomb-proof chassis.
---
Let them eat cake
North Korea — 
COMMERCE
Since 1974, Orion Confectionery's Choco Pie has delighted children in South Korea. But in the North, this chocolate-covered concoction is a capitalist Trojan horse. Handed out by southern managers at the inter-Korean Gaesong Industrial Complex, workers sell them on the black market, or barter them for rice. Monthly salaries are just €50; those who sell their daily ration can double their income.
Other black-market items:
Pirate DVDs: South Korean TV enters through Chinese-made pirate DVDs.
Mobile phones: Chinese networks near the border are an outside lifeline.
Rice cookers: The South Korean Cuckoo brand.
---
Pensioned off
Tibet — 
INSURANCE
China is aiming to quell the recent unrest in Tibet through a health insurance scheme for monks and nuns. For a yearly fee of €12, Tibet's religious people can buy basic medical and pension policies, with bonus subsidies for demonstrating "law abidance" and "patriotism". The scheme is aimed at pacifying the region after 11 monks and nuns recently burned themselves to death in protest at Chinese rule.
---
Indian energy companies are making solid inroads into Australia to fuel their coal hunger.
Energy giant Adani Enterprises has recently made a €7.5bn investment in Australian coal networks, while infrastructure giant GVK also announced it would spend €945m on a majority stake in three Australian coal mines. These come on top of other deals between Indian private companies and Australian coal mines.
India is deeply dependent upon coal, which provides 50 per cent of its energy. "And because the economy is growing faster than what the coal industry can feed, India needs a lot of coal in a hurry," says Nitya Nandan Gautam, a coal industry and energy consultant. While India has its own coal reserves, Gautam says the industry is controlled by the government and not open to private players, creating a difficult environment for growth.
---
As the country's growth continues to slip, some economists believe the problem may be partly caused by gold. An estimated €710bn of gold is stowed away in jewellery boxes across India – the equivalent of 50 per cent of the country's GDP.