Culture / Global
Culture
Briefing
Top tipping for 2012 and a round-up of the best books, music, and cinema, including Martin Westlake's Asian photography.
Things are going to happen
The tipsters will have had their annual field day at the beginning of the year. Now it's our turn.
By Robert Bound
By the time you read this, you'll have read a lot of editorial in your daily paper about New Year health regimes, new ways to look at the world in a more spiritual and dare-they-say-it "holistic" way and a number of celebrity chefs, soap actresses and minor-league Cabinet ministers will have been quizzed on the content of their New Year's Resolutions.
January's a good month for prediction. It's a season when tipsters abound and snake-oil sells out. What will we be reading this year now that every Scandinavian over the age of 12 has written a sinister thriller? What will be 2012's superfood now that they're selling hemorrhoid-like thimbles of pomegranate seeds in take-away chains? David Guetta: why still?
So I'm going to add to the paperchase. But my tip's a dead cert. Now, what was there more of in 2011 than in any other year in history? What was the gift that kept on giving, often after you wished it wouldn't? News. There was so much news that people were insulating their lofts with footage from Benghazi, throwing another log of Greek debt on the fire and blaming freshly fallen reports from the London riots on getting into work late, as if it were a freak snowstorm. The amount of man-hours lost to industry due to news-sickness was in the hundreds of billions of euros (possibly).
In 2012, it's almost certain that lots of things, again, will happen and we'll be there sucking it up like a race of bulletin-devouring Dysons, a master-race of greedy Henry the Hoovers, gurgling on the carpet-fluff of eurozone squabbles and football gossip. We're all going to be watching the news, all year. That's all we have left: an endless cycle of news, fresh from the wires, squiggling at us through the Twittersphere and rolling down the mountain from the again-mighty news organisations. News will be coming at us like a besuited and coiff-haired bullet; we're going to be wiping squashed news remnants off our radiator grille as we just try to get somewhere safe, somewhere where they don't know what the outcome of the Egyptian elections is likely to be and are ignorant of who's topping the medal table in London's Olympics.
So invest in the news. Make some of your own, perhaps. Pick it, pickle it, bottle it, sell it. With debts, crises, crashes, riots, elections, dictators-a-toppling, nominees-a-running and sprinters-a-running, there's a rich seam of this gold-rush stuff that could have your name on it. Happy News Year!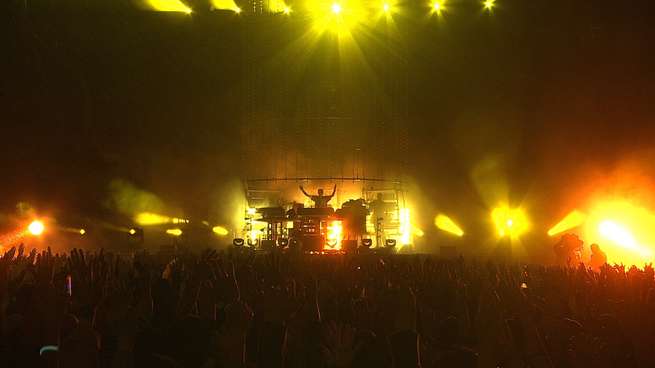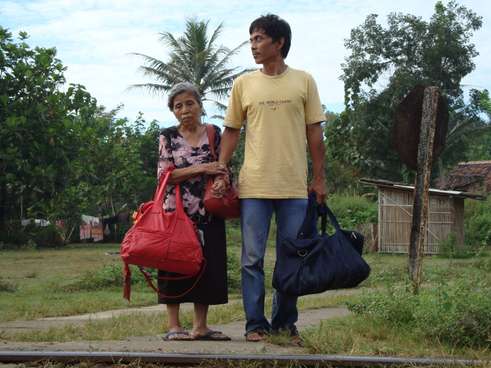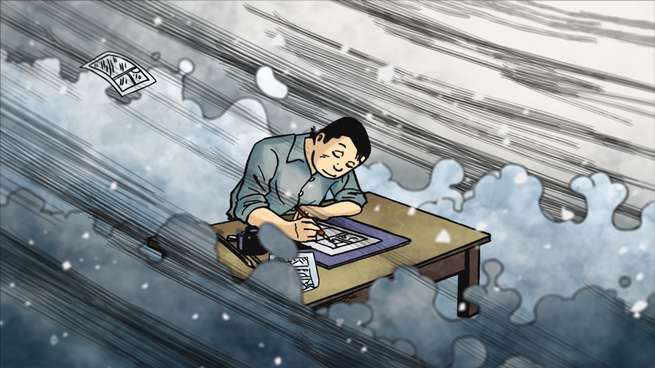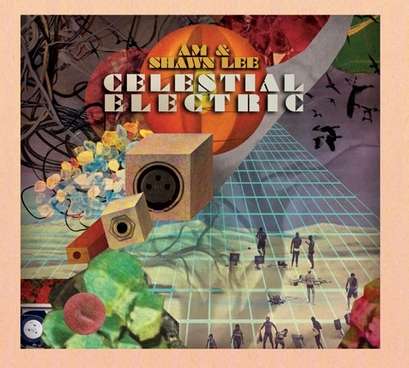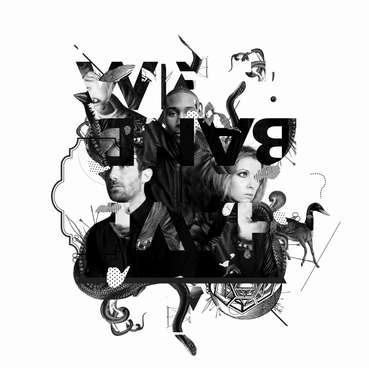 ---
photography
Dark City
William Eckersley
Anybody who knows The Big Smoke well will admit London is a city that most definitely does sleep. This gracious dereliction of the night that descends on the city is wonderfully manifested in this collection of 160 colour and black and white photographs. Security and flood lights illuminate to add theatre to supermarket car parks, suburban streets and underpasses. Eckersley shows the empty humanity of England's vast metropolis at its most vivid and alluring.
graphic biography
Hellraisers
Robert Sellers
"God put me on this earth to raise sheer hell," says Richard Burton – one of the main characters of this graphic bio told with Sellers' words and the sketches of artist Jake, who also worked on the graphic design of Star Wars and Indiana Jones. Following the boozy adventures of Burton and fellow actors Oliver Reed, Peter O'Toole, Richard Harris, it's a naughty, funny, at times silly, but undeniably entertaining read.
Non-fiction
What is Madness?
Darian Leader
Madness is a word reserved for the visibly insane: the thrashing, screaming lunatics who are high above the Cuckoo's nest. But what if madness is not what we think it to be? What if it is the rule rather than the exception? Psychoanalyst Darian Leader hypothesises that everyone has it in them to go crazy.
Fiction
The Revelations
Alex Preston
The Course is a form of showy Christianity for the guilty-wealthy, the emotionally dispossessed and their vulnerable wives, run by snake-oily priest David Nightingale who calls to mind the sparkly-smiled, terrifying tennis coach Bobby Crawford of Ballard's Cocaine Nights. Preston's follow-up to 2009's This Bleeding City builds on his themes of middle-class torpor and urban alienation but hits its stride as a whodunit filtered through the stained glass of fake fervour.
Historical novel
The Prague Cemetery
Umberto Eco
The long wait is over – Eco's sixth novel, originally published in 2010, is now available in English, translated by Richard Dixon. The plot follows secret agent Captain Simone Simonini who gets involved in a web of political intrigues and religious conspiracies while investigating an intricate murder case.
---
For the past two decades, British photographer Martin Westlake has travelled throughout Asia on assignments using polaroids and old-school printing techniques to create heartfelt portraits and daily-life shots. Luckily for us, he decided to compile his work in this stylish hard-cover volume – a perfect example of travel photography that makes us yearn to head east.
---
Thriller
Martha Marcy May Marlene
Director: Sean Durkin
Guess what? There is a third Olsen sister. But before you run away in panic, this one can actually act. Olsen portrays a disturbed (and disturbing) young woman who flees a Manson-like cult only to be haunted by nightmares, memories and the commune leader himself. It's a chilling paranoia thriller by first-timer writer/director Durkin, who also won Sundance's award for directing in 2011.
---
Tatsumi
Director: Eric Khoo
We love manga so it doesn't get better than finding a manga about a manga master. Singaporean director Khoo has made a film about the life of Japanese comics artist Yoshihiro Tatsumi, based on Tatsumi's memoirs. It is a beautiful, gritty story about the man who revolutionised animation in post-war Japan with his gekiga (or dramatic pictures), an alternative manga genre for adults.
---
Position Among the Stars
Director: Leonard Retel Helmrich
It's deeply satisfying to come across a documentary maker who knows his subject so startlingly well. Dutch director Helmrich followed an Indonesian family from the slums of Jakarta for 12 years. Out now, Position Among the Stars (or Stand van de Sterren) is the last instalment of his trilogy on the Sjamsuddins. It proves to be an insightful pic about Indonesia's rough realities.
---
Don't Think
Director: Adam Smith
Now here's a film to keep the groove going. Twenty cameras captured The Chemical Brothers' unforgettable gig at Japan's Fujirock Festival in July last year. Adam Smith, who's been doing design for Rowlands and Simons since their years as The Dust Brothers in the early 1990s, delivers eye-popping visuals and catchy electro dance beats in this music charmer.
Pop
The Big Pink
Future this
Follow-ups: you call em follow-ups but they're often off-cuts, aren't they? Lots of bands fall into the trap of doing a great debut – in this case 2009's A Brief History of Love – and then making a dirgey follow-up all about how tough fame and drugs are. Thank God the Big Pink remembered the love bit. "Future This" is a pop-flecked, muscular, optimistic challenge to boring part-twos.
Ever since when, Kurt Wagner has been making records of beauty and intimacy that celebrate the sentimental by purloining and inverting it, make country and western seem more avant-garde than a season of Ionesco in Greek and stays stuck in your ears faster than a Diane Lane power ballad. This, recorded after the death of Wagner's friend Vic Chesnutt, is hard truth in a warm hearth.
The second coming from these former down-the-line dance-rockers isn't down-the-line dance-rock anymore; it's a far broader-backed beast that eases in some synthy 1980s pop, some horn-section naughtiness, a dash of metronomic brooding and a feeling of confident genre-busting. Ternion happily betrays its dance-floor roots but its Latin tag gives a hint of higher purpose.
Pop
AM & Shawn Lee
Celestial Electric
Their good reps precede them (but just in case: habitual five-star soloists and soul-pop aficionados with shelf-bending vinyl collections). So how will they fare together? Like that vinyl, this is a thing of taste, depth, grooviness and something that feels like it's been around forever that mixes soundtrack leitmotifs, Eastern psychedelia, heart and soul. New year, new favourite record.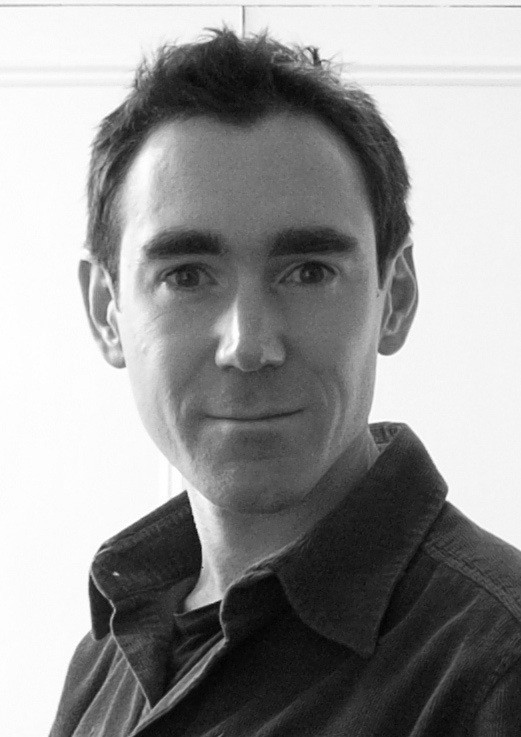 Q&A
Jonathan Wakeham
Co-founder, LoCo
London
The first LoCo London Comedy Film Festival runs 26-29 January – the most depressing time of the year by common belief. Co-founder Jonathan Wakeham shares his tricks to beat the winter gloom.
How did you come up with the idea for LoCo?
Our director Denise Hicks and I share a conviction that comedy is under-appreciated despite its commercial success. Comedy is the most popular genre at the UK box office but rarely features in awards nominations; it's absurd that some of the great comedians never won an Oscar for comedy.
Tell us more about the programme.
Our first annual 'LoCo Hero' is Edgar Wright, who's presenting a double bill of Shaun Of The Dead and Life Is Sweet. And we're closing with a world premiere reading of The Day Off, the legendary lost script for Tony Hancock, plus an on-stage interview with Galton and Simpson and our School of Slapstick for kids.
The funniest film you've seen recently?
At LFF I loved Morten Tyldum's adaptation of Jo Nesbø's Headhunters, a fantastically violent comedy thriller. And I liked the Woody Allen season at the British Film Institute.
locofilmfestival.com