Defence / Global
Defence
Briefing
US budget cuts and Russian naval ambition.
Last line of defence
US — 
BUDGET
With $450bn about to be pared from the US defence budget over the coming decade, America needs to make some clear-sighted decisions if it wants to remain the world's unrivalled superpower – especially as China's defence budget is set to grow almost as quickly as the US's will fall. But the Pentagon has a plan.
First, the US is refocusing on the Asia- Pacific region, China's backyard. Over the next few years it will open a new US Marine base in the Australian city of Darwin, station warships in Singapore and tighten relations with countries such as the Philippines and Vietnam, which are wary of China's rise. Secondly, it will protect the budget for key weapons programmes, including the F-35 stealth fighter and a new long-range bomber. Thirdly, and most controversially, it has devised a new approach to warfare known as AirSea Battle, an attempt to cohere air and naval operations in anticipation of more maritime conflicts in the 21st century – potentially against China.
However, since its unveiling in October, defence experts have been poring over the Pentagon's new battle concept and most have reached the same conclusion: they can't figure out what AirSea Battle is meant to be.
Dean Cheng of the Heritage Foundation says it is too early to be getting worried: embryonic military concepts can take many years to reach maturity. "At this point in time it's an idea, a concept of operations, that is working itself out," Cheng says. "When you factor in that it's responding to technologies that are themselves nascent – like UAVs, cyber warfare, new Chinese weapon systems – then it will take a long time to be codified."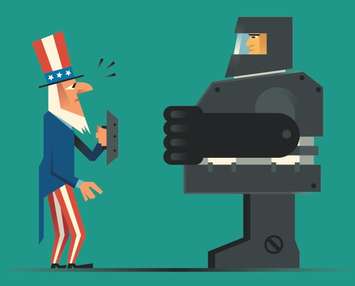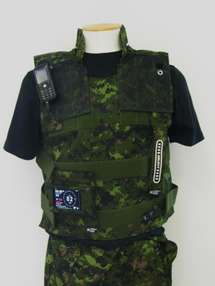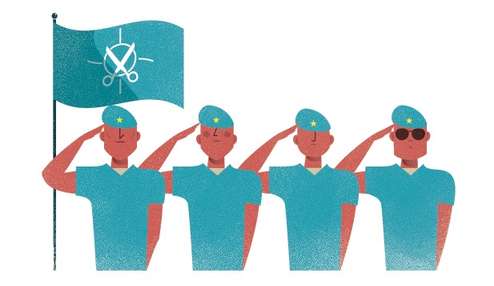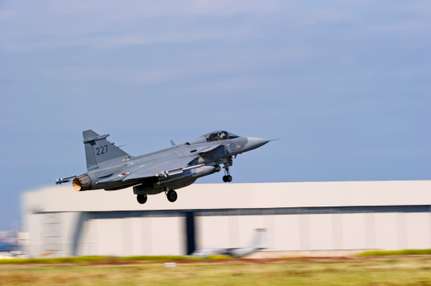 ---
Top flight
Sweden — 
AIR FORCE
The death of Gaddafi cleared the Royal Swedish Air Force (RSwAF) to bring its Gripen fighters home from their operational deployment in Libya – the service's first since United Nations operations over the Congo in 1961. Despite being restricted to reconnaissance and patrolling Nato's No Fly Zone, the eight Gripens acquitted themselves well, flying a total of 2,000 hours.
---
Time to talk
Philippines — 
INSURGENCY
A solution to one of Asia's longest-running conflicts could finally be within reach. For 40 years, the Moro Islamic Liberation Front has been fighting the Philippines' government troops in a struggle to establish a Muslim homeland on the southern island of Mindanao that has claimed an estimated 160,000 lives. However, in late 2011 negotiations were gathering pace, as President Benigno Aquino indicated a willingness to change the Philippines' constitution to establish a Muslim sub-state.
The stakes are high: the collapse of talks in 2008 sparked more fighting in which 400,000 people were displaced. However, Aquino's fresh initiative could prove decisive. "Because the administration is fairly young, the MILF sees a better opportunity to carry their agenda forward," says Carlos Conde a commentator on local affairs. War-weary Filipinos are hoping 2012 will see a breakthrough.
---
Dipping its toes
Russia — 
NAVY
Russia has announced plans to launch or redeploy up to 40 new vessels for its Black Sea Fleet by 2030 – including its new French- built Mistral-class amphibious assault ship and three new Project 22350 Admiral Gorshkov-class frigates by 2014. Although its fleet is currently a shadow of its former self, Russia is determined to keep a hefty toe in the Black Sea.
---
Wires are so 20th century. The British Army has begun testing a new "smart" fabric developed by London-based Intelligent Textiles. Conductive fibres woven through the material let power and data flow around a soldier's uniform to power sensors and radios. The first use though, is a fabric keyboard.
Other tech breakthroughs:
Power trip: US-based ArmorWorks recently showed off an innovative power system, with an inductive charging base station that wirelessly powers up soldiers' radios while they're sitting in a vehicle.
Share scheme: China's Beijing TongMeiDa Science and Technology Development has developed a new "future soldier" digitisation system, which lets People's Liberation Army soldiers film and share video footage from their weapons' night vision sights.
---
Rough ride
UAE — 
CONTRACTS
Momentum is everything in defence. For three years Dassault, the French aircraft manufacturer, had been providing 60 Rafale fighter jets, worth €8bn, to the UAE. But with contracts all but signed, the UAE shocked the firm by asking competitors Boeing and Eurofighter to submit bids by the end of 2011. A defeat for Dassault could also jeopardise hoped-for sales to Brazil and India.
---
Defence spending cuts across the West are starting to bite. A NATO summit later this year will try to identify areas where countries can cooperate to make the best use of their resources. The US spends far more than all the other Nato countries, but is likely to implement cuts.